Marietta, WSCC receives $119,964 from Ohio governor to expand outreach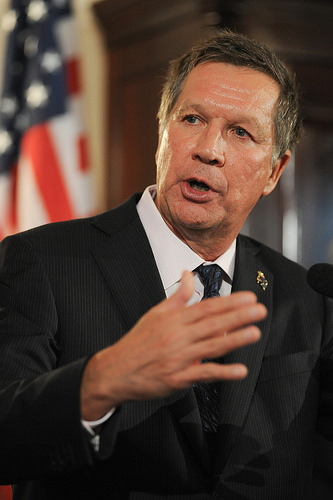 As part of Ohio Gov. John Kasich's workforce development strategy, Marietta College and Washington State Community College will receive $119,964 to add staffing to expand outreach to businesses and students in rural Ohio.
"I am really excited about growing our partnership with Washington State Community College and enhancing our burgeoning employer relationships in this region," said Hilles Hughes, Director of the Career Center. "Internships are really a 'win-win' for all parties involved and having this extra financial support can and will make a real difference."
Marietta will add a part-time internship coordinator, who will report to Hughes, in the fall. The coordinator will be responsible for providing career-related internship services to current students, faculty and employers. The coordinator will also provide linkages between faculty, students and employers and serve as the liaison for the grant.
Nearly 2,500 students at Ohio community colleges, universities, and technical centers will benefit from new or expanded co-op and internship programs thanks to a state investment of close to $11 million over the next two years with matching dollars from key industries across the state. Campuses will create new or expand existing co-op and internship programs to better serve students and businesses.
Kasich's office hopes the program will help align Ohio's higher education curriculum with skills that are in demand by Ohio's businesses so that students are better positioned for jobs in Ohio after graduation.
"These grants will provide Ohio employers with opportunities to benefit from the talents of Ohio's college and career technical students," said Ohio Board of Regents Chancellor John Carey. "And they'll provide students with valuable internship or co-op experience that will put them on the right track toward a successful career in Ohio."
The state funding, from casino license fees, is specifically for this purpose. Funding was awarded to 10 community colleges and 15 public or private universities that are partnering with 30 other postsecondary institutions, including 11 Ohio technical centers. Grantees are required to match at least 100 percent of the awarded money with private funds.