Mid-Ohio Valley College Night open to area high school students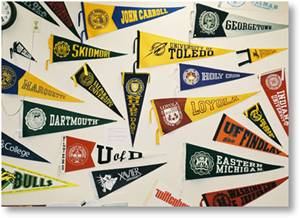 The 12th annual Mid-Ohio Valley College Night is back on Marietta College's campus with approximately 70 colleges and universities scheduled to be in attendance to meet with prospective students.
From 6:30-8:15 p.m., Tuesday, Sept. 16, high school students can learn more about their options for post-secondary education. Co-sponsored by Marietta College and The Marietta Times, the event will be held in the Dyson Baudo Recreation Center on the College's campus. High school students from 15 counties, along with their parents, are invited to attend.
These counties include Athens, Guernsey, Meigs, Monroe, Morgan, Muskingum, Noble, Vinton and Washington counties in Ohio as well as Jackson, Pleasants, Ritchie, Tyler, Wetzel, Wirt and Wood counties in West Virginia. Last year's attendance at the college night included students and parents from almost 30 high schools in the region.
The college fair is designed for high school students beginning their college search who are looking for either two- or four-year institutions, a military organization, or a trade or technical school. It gives those interested the opportunity to speak face-to-face with representatives.
Marietta College officials are pleased to bring this valuable program to the region's students and families.