MOV Entrepreneurship Expo announces keynote speakers
Organizers of the inaugural Entrepreneurship Expo, which will be held on the Marietta College campus on Sept. 17, are pleased to announce the three keynote speakers — Seth Meinzen '04, Todd Gehrmann and Julie Wilkes '98.
"We promised the community and the region that this would be a highly valuable experience, and that means providing top-notch entrepreneurs who can share their story, while also relating to the people who attend," said Dr. Jacqueline Khorassani, Director of Entrepreneurship at Marietta College. "With these three entrepreneurs, we have knocked it out of the park."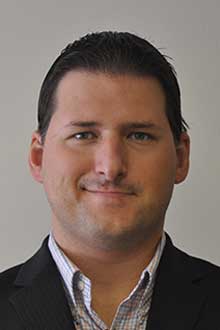 Meinzen, who earned a Bachelor of Arts in Management and Marketing from Marietta, is the Vice President of Entrepreneurship Leader Six Inc. in the Washington, D.C., market. Leader Six is a management consulting and professional services company focused on helping customers with administrative, entrepreneurship and operations implementation and performance.
Meinzen is also a founding partner of EvisThrive, which licenses products — tools, strategies, and robust web platforms to consultancies to enhance their practice's product offerings and capabilities. He is also one of 11 authors who wrote "The Organic Entrepreneur Economy," which is considered a guide to foster entrepreneurship and build a supportive community that will grow businesses, create jobs and bolster the economy.
Meinzen, who considers himself a serial entrepreneur and angel investor, will help kick off the Expo by delivering the address, "Entrepreneurship isn't Built, It's Triggered," at 9 a.m. in the Dyson Baudo Recreation Center. He will also speak about "Organic Entrepreneurship: The Pathway to Rapid Success," during a concurrent session at 10 a.m. in Thomas 209.
Gehrmann, the founder and managing partner of a successful consulting, training, and speaking company, understands what it takes to build better. Gehrmann and FOCUS Training have been helping people lead more effectively for more than 25 years. His enthusiastic style and interactive demonstrations will keep the audience engaged, entertained, and informed.
Gehrmann, a graduate of the University of Wisconsin-Madison, will deliver a keynote address — "Building Better" — at 1 p.m. in the Recreation Center. He will also present "Drivers of Motivation," at 2 p.m. in Thomas 209 as part of a concurrent session.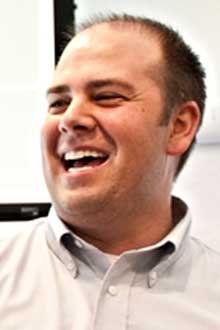 Wilkes, who earned a Bachelor of Arts in International Business from Marietta College, is the North American Wellness Lead for Accenture, a Global Fortune 500 Company, CEO and Owner of Seven Studios (a yoga and fitness studio). She is also a published author of "The 7 Life Miracles," a Life Coach, a motivational speaker and an entrepreneur, owning several companies, including: aromatherapy product lines, an online life coaching series and a public speaking academy. Her latest company to launch, "Fetch and Sculpt' includes a workout app designed to allow dog owners and their dogs to work out together.
Wilkes has appeared on The Carol Alt Show with Fox News, was interviewed on The Marilu Henner Show and has been featured on many television shows and news stations either as a fitness/wellness expert, author of motivational content or entrepreneur. She has spoken and presented across the globe, including at the White House, the U.S. Chamber of Commerce, TED Talk, Solutions at Work Live, and various national health conferences. In 2016, she was selected as one of "25 Remarkable Women" from Role Model Magazine.
Wilkes will key the closing address — "The Power of Purpose & Your Authentic Truth" — at 4 p.m. in the Recreation Center. She will also make the presentation, "How to Make Stress Work for You," during the 3 p.m. concurrent sessions in Thomas 113.
"We are excited to bring these three outstanding and accomplished entrepreneurs to the Mid-Ohio Valley," Khorassani said. "If you are considering opening your own business or have a desire to increase your entrepreneurial spirit, I believe this conference will be a benefit to you. We will have 18 concurrent sessions with 28 presenters, and there should be something that interests everybody."
Anyone interested in registering for the event can do so at www.marietta.edu/movexpo-registration. The registration fee is $50 per person.
The event has five key sponsors, including the lead sponsor — Perry & Associates, CPAs. The other sponsors are Huntington Bank, The Bernard McDonough Foundation, TechGROWTH Ohio at Ohio University's Voinovich School of Leadership and Public Affairs and Ohio University Innovation Center.
"Besides having a chance to hear from these three keynote speakers, the conference participants will also have the opportunity to interact and learn directly from experts on a variety of business-related topics such as banking, finance, branding, marketing, promotion, HR issues, taxes, insurance, accounting, bookkeeping, and legal issues," Khorassani said.