NASA's Bill Owen to deliver annual Krause Lecture on March 20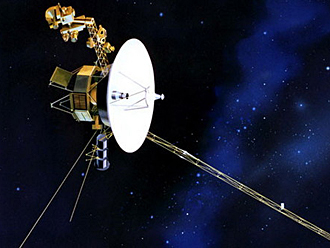 Bill Owen of NASA's Jet Propulsion Laboratory will be the speaker for the 2014 Ellis L. and Jennie Mae Krause Lecture in Science.
Owen's lecture will focus on Voyager and space exploration at 7 p.m., Thursday, March 20, in the Alma McDonough Auditorium.
NASA's Voyager program launched two space probes in 1977 and both are still traveling through space and sending back information.
Owen will also speak at the Physics Colloquium at noon, Friday, March 21, in Rickey 166. In conjunction with this, the Department of Physics will also be showing "The Voyager Encounters" at 4 p.m. Thursday in the Anderson Hancock Planetarium.
The lecture series, which began in 2002, is supported by gifts from Dr. Richard M. Krause '47, the son of E.L. and Jennie Mae Krause. Dr. Krause served on the College's Board of Trustees for 22 years.