New program 'Undiscovered Worlds' scheduled for planetarium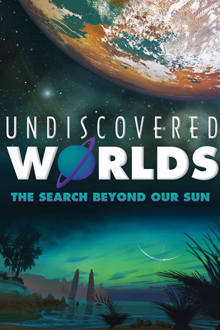 Marietta College's popular free community shows as the Anderson Hancock Planetarium will debut a new program in March in April called "Undiscovered Worlds."
Within the past 20 years, astronomers have discovered hundreds of planets orbiting other stars. Learn more about these worlds and how to search for and study them through the program "Undiscovered Worlds," created by the Museum of Science in Boston. A brief star talk about the current sky will accompany this full-dome video.
The shows will run 7 p.m., Thursday, March 21, and Thursday, April 18; 2 p.m., Sunday, March 24, and Sunday, April 21; and 3:30 p.m. Sunday, April 21.
The Anderson Hancock Planetarium is located on the Marietta College campus on the corner of Fourth and Butler streets.
The Planetarium is accepting reservations for the March showings. To reserve your free spot, call (740) 376-4827 or send an email to planetarium@marietta.edu. They will also be accepting donations at the conclusion of each program and those without reservations will be admitted on a space-available basis.
Groups larger than 20 are encouraged to schedule a special viewing.