New report shows Marietta graduates have greater earning potential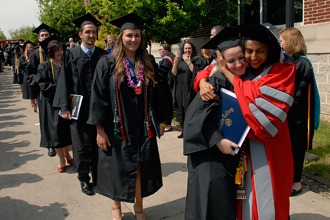 Earning a degree from Marietta College may be more valuable than anyone realized.
In a study released recently, a Marietta education has the potential to increase salary earnings by 39 percent. That is the finding from the Brookings Institution, which looked at colleges' direct contributions to alumni salaries.
Marietta is ranked 13th overall after Brookings predicted Marietta graduates would earn a mid-career salary of $62,795, but the graduates are making a much higher salary ($93,100).
Earlier in the year, College Factual ranked Marietta among the nation's "Best Colleges for Your Money."