One more look at a busy April on campus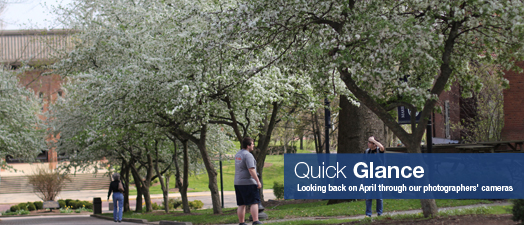 ​
April is always a busy month on campus, and if you look at the images our photographers got you'll see what we mean. From induction ceremonies to project presentations, to athletics and conferences, Marietta College was an exciting place to be last month.
Enjoy this look back at April 2014 through photos taken by Ryan Turnewitsch '15, Katie Plas '17, Mitch Casey, Tom Perry, Ryan Zundell '93 and others submitted by students and faculty.