Petroleum professor to present at energy conference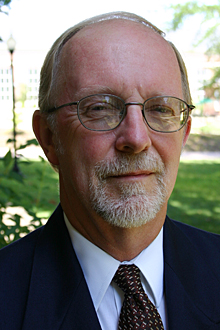 Marietta College's Dr. Robert Chase, Chair of the Edwy R. Brown Department of Petroleum Engineering and Geology, is one of three keynote speakers slated for a two-day seminar at Maumee Bay State Park in Oregon, Ohio.
Chase is presenting, "The Future and Reliability of Natural Gas Prices," at 10:30 a.m., Monday, July 15, as part of The Evolving Energy Landscape: Practical Tips for the Present, Strategies for the Future.
Sponsored by SSOE, the seminar expect to deliver expert information and insights about the energy industry's complex and changing issues.