'Photographs of Marietta That Was' opens April 11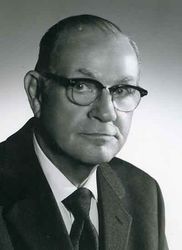 Convergence: Photographs of Marietta That Was will begin a one-month exhibition in Gallery 310 at Marietta College's Hermann Fine Arts Center with an opening recepiton from 6-8 p.m., Friday, April 11.
The exhibition, which runs until May 11, features a selection from more than 10,000 photographs of the Stephen Durward Hoag collection, now a part of Marietta College's Special Collections. Hoag was influential to the community of Marietta as a pioneer of tourism and as a successful businessman. He recorded Marietta's history on film from 1945 to 1980.
He also collected and re-photographed prints made by earlier photographers. This exhibition showcases the variety of scenes, people, and events in the Marietta area that Hoag collected or captured on film. The photographs on display include views that can no longer be seen in Marietta to those that remain part of the city's eclectic history.
The show is curated by Marietta College students enrolled in Art History 461: Art of Collecting and Museum Practices. Drawing from Hoag's extensive collection of black and white prints, the student curators researched, designed, and installed the show as an experiential component of the course curriculum.
"The Museum Practices exhibition directly represents the mission of Gallery 310 by supporting learning and exploration in the liberal arts through showcasing pieces from Marietta College's Special Collection," said Jolene Powell, Director of Gallery 310. "I am pleased to have the relatively unknown photographs in Gallery 310 and look forward to the experience the exhibition will bring to the campus, community, and region."
Dr. Chaya Chandrasekhar, instructor of the Museum Practices course, said, "The exhibition highlights the long history of Marietta and provides an opportunity for audiences that might be unfamiliar with this history to encounter it and learn." 
The exhibition and reception are free and open to the public.Regular gallery hours are 10 a.m.-4 p.m., Monday through Thursday. Hermann Fine Arts Center is handicapped accessible.