Physician Assistant Program graduation ceremony on July 19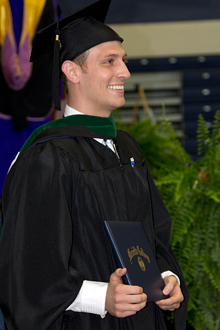 After 26-months of studies and medical rotations, 36 students will graduate from Marietta College's Physician Assistant Program on Saturday, July 19.
Ceremonies will begin at 2 p.m. for the Class of 2014 in the Dyson Baudo Recreation Center.
This will be the 11th class to graduate from Marietta's PA Program.