PioPitch continues with two local entrepreneurs on April 9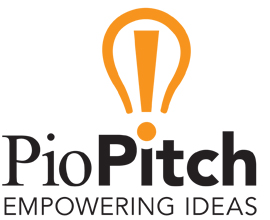 Marietta College's entrepreneur-focused program, PioPitch, returns on Thursday, April 9, with two local business owners who will discuss what has made them successful.
Melanie Preston of Preston's Beauty Academy and Ryan Smith of Marietta Adventure Company will speak from 4-5 p.m. in Thomas 124. Each PioPitch session is free and open to the public.
Preston is the founder of Preston's Beauty Academy in Marietta, Ohio, Melanie's Design Specialists I & II in Marietta, Ohio and Vienna, W.Va., and the Rejuvenation Laser & Skin Center in Vienna. She is a highly motivated entrepreneur who has managed to establish each of these organizations over a seven-year period.
Smith is the founder of Marietta Adventure Company. He returned to Marietta 10 years ago after spending several years living out of a creek-side RV in California. Having lived in a vibrant outdoor community in California, he saw the possibilities for growth in his hometown of Marietta and returned to set some groundwork. Smith began the initiative for the Marietta City Trail System 10 years ago, and since then it has grown into a network of single-track mountain bike trails of more than 20 miles long, all located within the city limits.
Dr. Jacqueline Khorassani, Professor of Economics and an organizer of PioPitch, is excited to hear the next presenters in the PioPitch program.
"The first even was well attended and well received," she said. "We expect great things from this session as well, and look forward to what Melanie and Ryan have to offer us on April 9."
For information: Dr. Jacqueline Khorassani, jackie.khorassani@marietta.edu or (740) 376-4621.