PioPitch program makes debut on March 19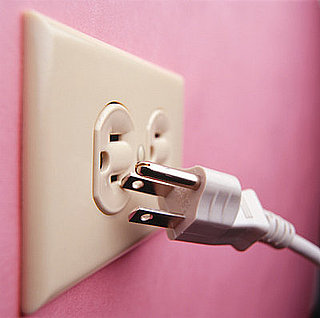 Tyler Baltzell '15 (Dayton, Ohio) and Alina Kielbasa '15 (Austintown, Ohio) will make Marietta College history on Thursday, March 19.
The seniors will be the first students to participate in PioPitch, a program that was designed to connect students with local entrepreneurs and business leaders and allows them to "pitch" an idea.
Baltzell and Kielbasa will present their "Pull Out" program, which is aimed at reducing the cost of electricity at colleges and universities, while increasing student awareness of their usage through updated meters and innovative technology.
Kielbasa, who is majoring in International Leadership and Political Science, said they are excited to share their idea at the inaugural PioPitch, which is 4-5 p.m. in Thomas 124.
"Initially, we presented the idea as our final project in a Design Appreciation class last fall with (Assistant Professor Sara) Alway-Rosenstock. She told us about PioPitch and has really been supporting us through this process," Kielbasa said. "With quite a striking name, 'Pull Out,' in terms of unplugging your electronics, we are hoping to get the attention of the community to receive some real feedback."
She said they have two goals — increase student awareness of electricity consumption before graduation, and minimize the College's electricity costs.
"We are really hoping that people will come so we can explain our vision for this program," Kielbasa said. "Especially because Tyler and I are both graduating this May, we are hoping that some younger students may get interested in the idea to propel it forward in the next couple years."
Dr. Jacqueline Khorassani, Professor of Economics and an organizer of PioPitch, said they set up the program so participants could receive real-time feedback from community members.
"We also seek to inspire the young generation (college and high school students) by making it possible for them to hear directly from entrepreneurs and learn about their challenges and opportunities," she said. "We want everyone who attends a PioPitch session to leave the session knowing that he or she has learned something useful. Ultimately, we would like to help the Mid-Ohio Valley's economy grow faster."
Khorassani said they are giving a special gift to the first 50 attendees on March 19.
Also presenting at the inaugural event is Doug Kreinik, owner of Kreinik Manufacturing Co. He will be discussing marketing challenges for an established business, as well as methods of attracting a younger consumer market.
A second PioPitch meeting is scheduled for 4-5 p.m., Thursday, April 9. PioPitch is free and open to the public.
For information: Dr. Jacqueline Khorassani, jackie.khorassani@marietta.edu or (740) 376-4621.