Professors, students discuss Charlie Hebdo attack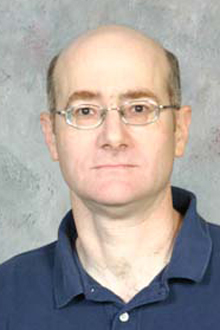 It's unlikely a U.S. newspaper or magazine would have published the editorial cartoons that France's Charlie Hebdo did in regards to Islam, according to Marietta College's Dr. Mike Tager.
Tager said this at a Pizza & Politics session exactly two weeks after 12 people were killed in a terrorist attack at the office of the satirical weekly newspaper. Students, employees and community members attended the discussion that also included two other professors — Dr. Ena Vulor and Mike Morgan.
Tager also brought forth the contemplation of whether comics published by Charlie Hebdo are offensive and whether they should be protected under law. He pointed out, France has laws against hate speech, including that which insults or initiates hatred based on religion. Charlie Hebdo itself, Tager informed, has been issued 48 violations against such laws in 22 years, with nine convictions.
Going on to contrast the U.S. and France, Tager noted the U.S. has more formal freedom with moral restrictions in place while France has the laws in place but does not seem to be as affected by potentially offensive material.
Tager said the comics that were published in Charlie Hebdo would be considered "bad form to offend based on religion," in the U.S.
Vulor, began the discussion by providing a cultural background of Muslims in France.
Vulor explained how France has increasingly been moving to rigidly enforce a separation of state and church and religion, which has deeply affected its Muslim population, the largest in Europe.
She noted that Islam used to be much more visible in France but deliberate integration and assimilation have pushed for French identities to be preferred over ethnic ones.
With the enacting of laws prohibiting visible displays of religion, including the wearing of traditional Hijabs and Niqabs, many Muslims, Vulor explained, feel like they can't assert their identity, are disengaged from the mainstream. This, she says, has created a tense social climate.  "Many perceive an attack on the Niqab as an attack on Islam," she said.
Vulor explained that these issues are felt particularly hard by Muslim youth whose inability to integrate have made many disengaged and disaffected and easy recruits for extremists.
Through her discussion, Vulor stressed that while in no way justifiable, the events in Paris was a very conceivable occurrence.
Tager continued the conversation by considering the European perspective that has contributed to the unrest felt by French Muslims.
Providing some background, Tager explained how because France experienced an economic boom after World War II, a labor shortage prompted the arrival of immigrant workers including many young men from former French colonies in North Africa.
Many in France however always believed these workers were temporary, guest workers, who would work while they were young and return home. Instead, they stayed. As Tager noted, "it is easier to accept immigrants during an economic boom, when there are plenty of jobs."
Since the economy slowed down in the late '70s and early '80s and high unemployment has persisted though today, the acceptance of immigrants, many of them Muslim, has become strained.
While youth unemployment in France exceeds that of the national average at around 20 percent, the unemployment rate for Muslim youths is even higher at 25-30 percent. Tager noted that studies have shown that applicants with Muslim sounding names are less likely to be contacted for or offered jobs.
Morgan analyzed the distinct differences between conventional war and terrorism.
Morgan stressed that the two are nothing alike. "With terrorism, there is no hierarchy, no listening, it isn't just finished when someone says it is over," he said.
He continued by delivering a distinct definition of what terrorism is. He attested that terrorism has a tactic of a deliberate attack and a target of non-combatants. He continued by asserting that terrorism is not exclusive to religion and was not invented on Sept. 11.
"The goal of terrorism isn't political or to amass land or wealth but to spread a message and create fear and anxiety and induce flashbacks," Morgan said.  
For many, Morgan pointed out, the question remains as to what do terrorists look like and where do they come from. "When asked what does terrorism look like, many people will say they know when they see if or will point to a particular event, but there is no way of identifying terrorists. They don't distinguish themselves from others."
Morgan continued by saying that reactionary counter-terrorism efforts often overreact and overcompensate, enacting laws and making proclamations that will appease fears and appeal to revitalized national pride and patriotism.
While the instinct may be to "bomb, bomb, bomb, bomb, and wire tap," Morgan contends that that reaction only gives attention and spreads the message of terrorists and puts them on a pedestal.
Connecting all that had been discussed, Morgan concluded by noting that terrorism acts come with their own unique, distinct cultural and historical challenges. "It's not isolated. There are all different reasons and methods all over. Terrorism is transnational. We are not out of its reach."
A brief Q&A session was held to close the event.