Public Education forum returns to Marietta College on April 15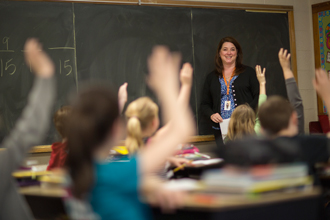 For a second consecutive year, Marietta College is hosting a Regional Community Forum on Public Education that is designed to educate community members on many of the factors that impact the public school system.
Marietta is hosting a forum from 6-7:30 p.m., Wednesday, April 15, in the Alma McDonough Auditorium. The event is free and open to the public.
"As one of the five higher education institutions that make up the Southeast Ohio Teacher Development Collaborative, Marietta College is committed to helping to improve education in our region," said Dr. Dottie Erb, Chair of Marietta College's Education Department. "This forum is one way that we hope to both inform the public about issues in education and gather public feedback that can be shared with policy makers."
The forum will explore student testing in general, as well as the Partnership for Assessment of College Readiness and Careers (PARCC) assessment. It will also explore how the State of Ohio is ensuring college readiness through the College Credit Plus program.
Panelists will include public school teachers and higher education experts, who want to hear from the public.