Pulitzer Prize-winning reporter to speak at Commencement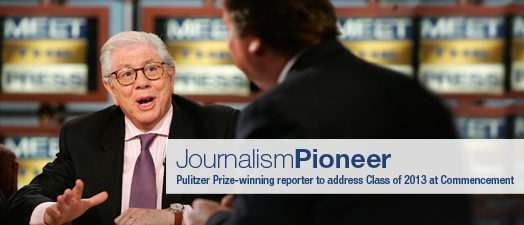 In today's digital world, it may be difficult for the Class of 2013 to grasp exactly how a few reporters uncovered the Watergate scandal that brought down the Richard Nixon presidency.
Listening to one of The Washington Post reporters who was intimately involved may help clear things up for them. Carl Bernstein, the award-winning investigative reporter and author who shared a Pulitzer Prize for coverage of the Watergate scandal, is the keynote speaker for the 176th Commencement at Marietta College on May 12.
"As an investigative reporter in the Watergate era, Carl Bernstein brought about a radical reconsideration of the expectations our citizens have for our elected officials," said President Joseph Bruno. "He has continued to be a voice for fairness and strong leadership, and his subsequent books on Pope John Paul II and Hillary Clinton, among others, continue his thoughtful examinations of that theme. We are fortunate to have him as a speaker during this, our year dedicated to the study of leadership."
Most of the graduates, of course, were not even born in the early 1970s, when investigative reporting into Watergate eventually forced President Nixon to resign on Aug. 8, 1974.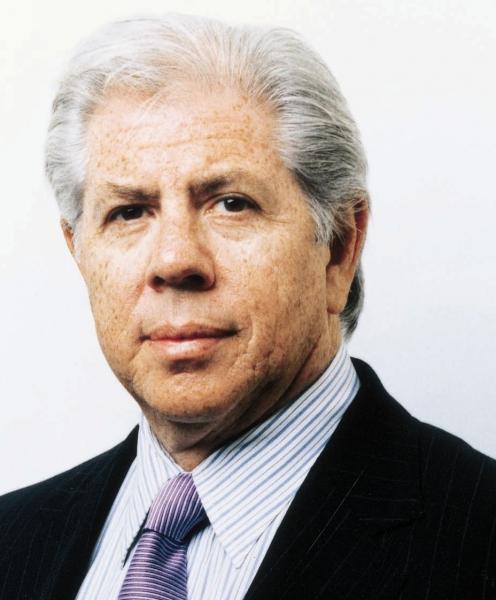 Bernstein and fellow reporter Bob Woodward broke the Watergate story while working at The Washington Post. Their relentless reporting on the scandal not only led to the demise of Nixon's presidency, but also the resignation and imprisonment of many other high-ranking officials. Bernstein, Woodward and The Washington Post were awarded a Pulitzer Prize for Public Service in 1973.
Woodward and Bernstein uncovered the scandal during a time without the Internet, Google or social media. While many today may struggle to see how you could do such in-depth reporting without these modern-day tools, Bernstein still believes there is a lot of great reporting happening in newsrooms around the U.S.
In a recent interview with the Albany Times Union, Bernstein said, "I obviously don't think journalism is dead. I think there's plenty of great reporting on all kinds of platforms. I think it's a mistake to look at the general state of reporting in 1960 or 1975 or 1990 in too nostalgic a fashion. Really great reporting organizations have always been the exception, not the rule."
After the Watergate burglary, Bernstein and Woodward wrote the book "All the President's Men." The book became a best seller and was followed by another book, "Final Days."
Bernstein left The Washington Post in 1977 but continued his investigative reporting on politics and American media. He published articles in Rolling Stone, Time, The New Republic, Vanity Fair and USA Today and worked as the Washington bureau chief for ABC News.
Bernstein also writing and co-writing books such as "A Woman in Charge: The Life of Hillary Rodham Clinton," "Loyalties: A Son's Memoir," "The Secret Man" with Bob Woodward, and "His Holiness: John Paul II" with Marco Politi. He is often a guest on television news programs and recently published an article comparing Rupert Murdoch's News of the World scandal to Watergate. Bernstein continues to serve as a contributing editor for Vanity Fair.
Bernstein is writing a memoir about his time at the Washington Star, where he started as a 16-year-old copy boy and eventually became a reporter, and developing a dramatic TV series about the dysfunctional Congress with director Steven Bochco for Turner Broadcasting.
He lives in New York with his wife and is the father of two sons, one a journalist and the other a rock musician.