Shakespeare Conference opens Oct. 18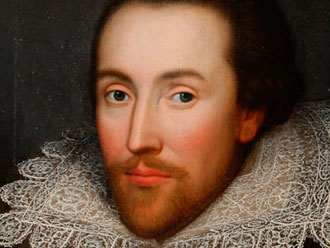 For the second time in six years, Marietta College will welcome approximately 100 Shakespeare scholars and enthusiasts to campus for the 36th annual Ohio Valley Shakespeare Conference.
The conference runs from Thursday, Oct. 18 through Saturday, Oct. 20, and will include an Esbenshade Series performance by The Baltimore Consort and a performance of Hamlet by the College's Theatre Department.
"Marietta College is honored to host the OVSC, one of the most prestigious organizations devoted to Shakespeare studies in the United States," said conference organizer Dr. Joe Sullivan, Associate Professor of English. "We are looking forward to welcoming scholars from around our region, the country, and the world. We promise a terrific weekend of events for the conferees and for the College community."
Andy Felt, Assistant Professor of Theatre, said they are preparing a performance outside on campus for conference participants only at 8 p.m., Friday, Oct. 19. Sullivan said this production serves as the centerpiece for the conference.
Felt is also directing another performance on Oct 20 at the same time, but it will be open to the entire campus. There will be additional performances at 7 p.m., Oct. 21 and 28 and 8 p.m. on Oct. 26 and 27.
"The Theatre at Marietta College is ecstatic about the OVSC returning to our campus. When we heard the news our faculty, students, and staff immediately started thinking about ways we could be involved with this valuable academic opportunity," Felt said. "To that end we are proud to present Hamlet as a part of the conference. This site specific production will showcase our campus in both indoor and outdoor settings and by using Shakespeare's time-honored text with a modern sensibility we hope to fully explore just what it means to be Extreme(ly) Shakespeare(an)."
Sullivan said the two plenary talks by Ralph Alan Cohen (4:30 p.m., Oct. 19), which is sponsored by the Office of Academic Affairs, and Lina Perkins Wilder (10 a.m. Oct. 20), are open to the public. Cohen, of Mary Baldwin College and the American Shakespeare Center, will speak on "Marked ye his words?: Listenership and Leadership in Shakespeare." Wilder, of Connecticut College, will cover "Ophelia's Collected Works."
The conference has been made possible through the coordinated efforts of the Office of Academic Affairs, the Theatre Department, the Esbenshade Series, the Office of Conference Services and the English Department. 
For more information: http://www.marietta.edu/departments/English/OVSC/index.html.