Share Your Story: Marietta Move-In Day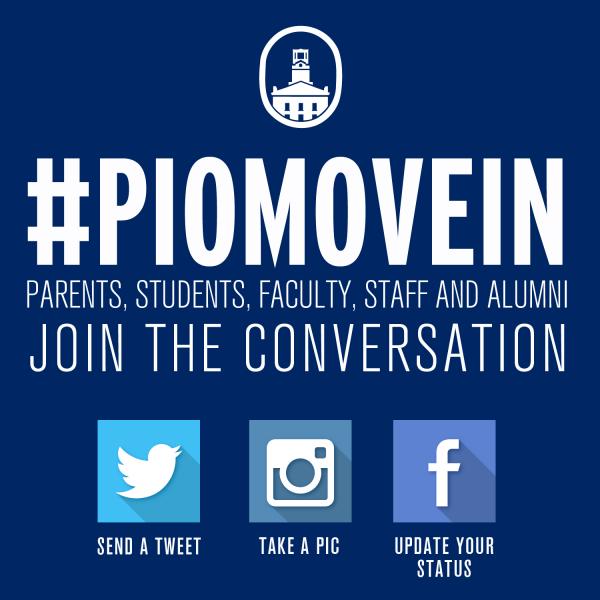 It's a magical moment that is repeated across college campuses around the nation, and the scene is always … well, moving.
Students have been moving in on college campuses for weeks now and the scence will be at its peak for Marietta College on Friday, Aug. 23. That's when most of the first-year students move in for the first time. That process starts at 8 a.m. and the Class of 2017 has officially started their college careers.
There will be plenty of laughs, hugs and even a few tears shed. And many of you will be sharing these moments on sites like Facebook, Twitter, Instagram, etc., and we'd love to know what you are saying.
That's right, we want to hear about your experience through social media. So the next time you post something about moving back onto campus (or moving here for the first time), please be sure to include #PioMoveIn, and we will begin collecting your thoughts and photos.
So join the conversation and we will share the move-in experience with the world.