Social Justice Speaker Series added for spring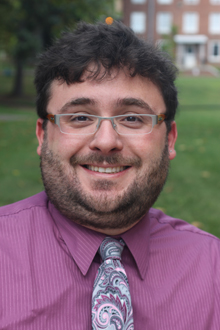 Marietta College's Office of Civic Engagement has organized a Social Justice Speaker Series for the Spring 2015 semester, and it will begin on Martin Luther King Day — Monday, Jan. 19.
Dr. Jamie Moshin, Assistant Professor of Communication Studies, will discuss "Difference, Power & Privilege in the Wake of MLK's Legacy.
Cristie Thomas, Civic Engagement Coordinator, said the plan is to provide interesting and relevant programing this spring and then continue the series in future.
"Our hope is to introduce a variety of social justice topics to the College and local community, challenge common assumptions about social justice while fostering critical thinking about social justice issues and inspire reflective thought and open dialogue in a safe place," Thomas said.
The series will have a total of four events this spring. On Monday, Feb. 16 will be a panel on marriage equality and it will feature Dr. Janet Bland, McCoy Associate Professor of English, Jeffrey Cordell, Instructor of Theatre, Andrea Euser-Miller, Professional Clinical Counselor, and Andrew Felt, Associate Professor of Theatre.
Dr. Alex Perry, Assistant Professor of Leadership Studies & Ethics, will present "Do No Harm: Looking at Justice in Healthcare," on Monday, March 16. The series will close on Monday, April 13, with Justin McKown, High School English Teacher and GSA Advisor, with "Empowering LGBT Youth Through Advocacy."
Each event begins at 4 p.m. and will be conducted in the Andrews Hall Great Room. They are also free and open to the public. Light refreshments will be provided. The Office of Community Living and the Office of Diversity & Inclusion are also supporting the new series.