Special viewing of '12 Years a Slave' in McDonough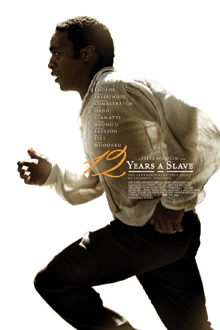 As part of Black History Month, Marietta College's Office of Diversity & Inclusion is hosting a special two-day showing of the Oscar-nominated movie "12 Years a Slave," on Friday, Feb. 21, and Saturday, Feb. 22.
Both showings will take place in the Alma McDonough Auditorium at 7 p.m. Feb. 21 and 2 p.m. Feb. 22.
Winner of the Golden Globe for Best Motion Picture – Drama, "12 Years a Slave" has been nominated for nine Academy Awards, including Best Picture, Best Director, Best Actor, Best Supporting Actor and Best Supporting Actress
This film has had very limited release in theaters in the Mid-Ohio Valley, and Fox Pictures has held licensing for college and university screenings until Feb. 18, so Marietta College will be among the first institutions in the country to show this film on campus.
Film Synopsis
In the years before the Civil War, Solomon Northup (Chiwetel Ejiofor), a free black man from upstate New York, is kidnapped and sold into slavery in the South. Subjected to the cruelty of one malevolent owner (Michael Fassbender), he also found unexpected kindness from another, as he struggled continually to survive and maintain some of his dignity. Then in the 12th year of the disheartening ordeal, a chance meeting with an abolitionist from Canada changed Solomon's life forever.