Theatre Department wraps 2012-13 season with two, one-act plays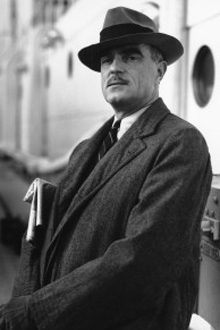 Marietta College's Theatre Department concludes its 2012-13 season with a double-bill of one-act plays that transcend time and space and begin on Thursday, April 4.
The plays — "Pullman Car Hiawatha" by Thornton Wilder and "The Rising of the Moon" by Lady Augusta Gregory — will be presented outdoors in the parking lot located between Pioneer House (129 Fourth St.) and the Miller Building (121 Fourth St.).
The four-show run begins at 8 p.m., Thursday, April 4. Performances continue at 8 p.m. on Friday, April 5 and Saturday 6, and will conclude with a 7 p.m. showing on Sunday, April 7.
Taking advantage of campus surroundings, the production will perform rain or shine (except for lightning storms or other emergency weather conditions), so please plan appropriately. As outdoor seating will be on basic stadium bleachers or folding chairs, bringing your own seat cushion is perfectly fine.
The first one-act in this double-bill is an American masterpiece by Thornton Wilder. "Pullman Car Hiawatha" explores how passengers aboard a typical train are connected to the cosmos. Wilder's experimental one-act is set in Ohio and premiered in 1932 at Antioch College.
Theatre major Keith Foster '14 (Stow, Ohio) is directing "Pullman Car Hiawatha."
"Much like Shakespeare and Chekhov, Thornton Wilder had the keen ability to dramatically encapsulate universal ideas while avoiding clichés and pedantry," Foster said. "In 'Pullman Car Hiawatha,' Wilder confronts himself and his audiences with the largest metaphysical questions through dynamic ingenuity and imagination, conjuring a ghost, angels, the hours, and even the planets. Despite the play's 1930s setting, Wilder constantly turns our minds to the timeless and transcendent. This production revels in its theatricality with live music, spectacle, and a stimulating outdoor performance location; as the play challenges us to apprehend the cosmos we will remember that Marietta's night sky is only one glance heavenward."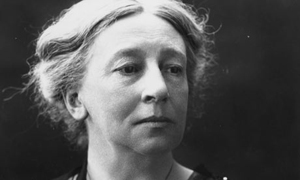 The second one-act in this double-bill is an Irish masterpiece by Lady Augusta Gregory. In "The Rising of the Moon," two desperate men confront shifting loyalties and shared identities as they forge an unlikely bond in the midst of national rebellion. Lady Gregory and her writings helped to establish the Abbey Theatre in Dublin, Ireland. 
Theatre major Nathan Bradley '13 (Sandyville, W.Va.) is directing "The Rising of the Moon."
"Lady Gregory's play was written and produced in 1907 during the creation of the Irish National Theatre movement. This piece has been on my wish list to produce since reading it during my Introduction to Dramatic Literature class," Bradley said. "This play made me think about the area where I came from and where I have gone with my life; realizing that even though people change, your roots never do. 'The Rising of the Moon' asks the audience to remember the things that connect them as a unified people with a shared identity and to leave feeling connected as a community."
Tickets may be reserved at www.marietta.edu/~thea and clicking on the box office link. Tickets may also be purchased before the show at $8 for adults, $7 for seniors, and $6 for students. Tickets for Marietta College students and employees are free. Reservations are recommended. Reserved tickets may be picked up and paid for beginning one hour before the performance. Reserved tickets must be picked up by 10 minutes before the performance. At that time, any unclaimed tickets will be released. The box office for this performance will be located near the performance venue between Pioneer House and the Miller Building.'
For more information, contact Dorothy Leifheit at (740) 376-4688 or dwl001@marietta.edu.
Special Notes about the Venue:
General Parking: Parking will be available at the Hermann Fine Arts Center parking lot.
Accessibility: Handicapped parking spaces will be available directly in front of the performance venue. Accessible seating will also be available though the parking lot where the performance takes place is gravel and is not paved.
Restrooms: The total run time for the evening of one-acts is approximately one hour and fifteen minutes. There will be no restroom facilities at the venue. Restrooms will be available at Hermann Fine Arts Center approximately one block from the performance venue.