Vice Presidential candidate to speak at Fenton Court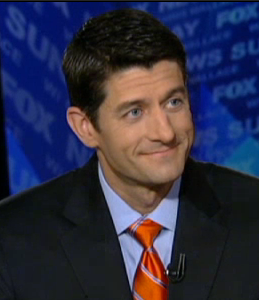 Marietta College is once again at the center of a presidential campaign just days before the general election.
Mitt Romney running mate Rep. Paul Ryan (R-Wisconsin) is scheduled for a rally at Marietta College's Fenton Court at 10:30 a.m., Saturday, Nov. 3.
The College is expecting 2,000 to 3,000 as the doors open at 8 a.m. The large crowd is expected as the campaign is winding down toward the Nov. 6 election. Ohio is considered a swing state, and many political experts believe the winner of Ohio will be the next U.S. president.
"It's really exciting to have possibly the next vice president of the United States here on our campus and I think regardless of what party you affiliate yourself with this is a historical moment for Marietta College," said Sarah Snow '13 (Hazel Green, Ala.). "We should be proud and honored that a vice presidential candidate is coming to speak on our campus."
Marietta College has been in this position before. In 2008, Republican Vice Presidential nominee Sarah Palin spoke on campus just 48 hours before the election. The College has also hosted President Ronald Reagan, President Bill Clinton and first lady Hillary Clinton.
Congressman Ryan is serving his seventh term for the First Congressional District in Wisconsin. He is the Chairman of the House Budget Committee and a senior member of the House Ways and Means Committee.
Congressman Ryan is no stranger to the State of Ohio, since he graduated from Miami University with a degree in economics and political science.
Marietta College President Joe Bruno will introduce Ryan to the crowd on Saturday.
Following the rally, Ryan will move on to Middletown, Pa., Richmond, Va., and Panama City, Fla.