Voter Registration: What Students Need to Know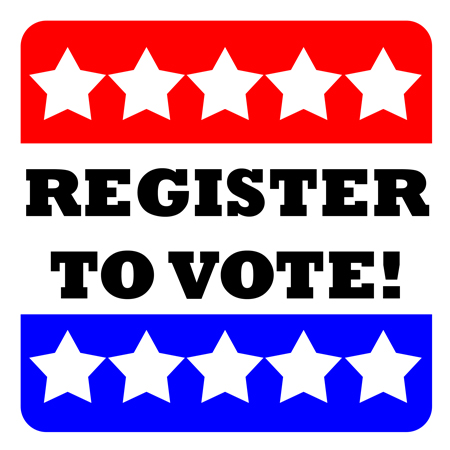 Though students may call Marietta College home for the year, they still have the chance to vote in the upcoming presidential primary election.
However, they must act fast. The deadline for voter registration for the March 15 presidential primary election is Tuesday, Feb. 16. The Washington County Board of Elections will be open until 9 p.m. that evening.
No matter if a student is from several states away, nearly every Marietta student is qualified to register to vote as a resident of Ohio.  A college student may vote using her or his Ohio school residence address if the student does not intend to return to a different address to vote.
Since in this situation the college address is supposed to be considered by the student to be her or his permanent resident at the time of voting, any other previous residence for voting purposes is no longer valid.
It is illegal for a person to register and vote from two different addresses.
Marietta students are qualified to register to vote in Ohio if they meet all of the following requirements:
Are a citizen of the United States
Will be at least 18 years old on or before the day of the general election
Will be a resident of Ohio for at least 30 days immediately before the election in which you want to vote
Have not been declared incompetent for voting purposes by a probate court
Have not been permanently denied the right to vote on violations of the election laws
Both political groups on campus encourage every student to get out on March 15 and practice their right to vote.
"The College Democrats urge students of all political persuasions to vote in the primary election on March 15," said Paul Bieniek, President of College Dems. "People our age have the lowest voter turnout of any age demographic, and the consequence of this is that our interests do not get adequately represented in city halls, state capitols and Washington, D.C. We believe aimless disengagement and apathy are not the answer, only by raising our voices and casting our votes can we change this dynamic. "
Erika Massie, president of the College Republicans, holds similar sentiments.
"It's Important that students take the time to register and go vote so that they have a voice in government, become more involved with government and stand for what they believe is right," Massie said.
The College Democrats have held two voter registration drives in the past several weeks to make sure students are on prepared and qualified to vote on March 15. The College Republicans have conducted straw polls before primaries.
If a student has yet to register to vote and has yet to do so, there are a lot of locations where they can pick up a voter registration form. Forms can be picked up at all of the following locations:
Washington County Board of Elections Office
Any County Board of Elections Office
Bureau of Motor Vehicles or Deputy Registrars
Department of Mental Health
Department of Developmental Disabilities
Rehabilitation Services Commission
Any State-Assisted College or University
Any County Treasurer's Office
Any Public Library
Any Public High School or Vocational School
Department of Health (including the Women, Infants and Children (WIC) program
When setting out to register to vote, students will need to know their residence house's address since not all of the buildings on campus fall into the same precinct. 
The addresses and precinct titles for all of the residential buildings on campus can be found online.
On the Primary Election Day arrives on March 15, polls be open from 6:30 a.m. to 7:30 p.m.
All voters must bring acceptable identification, which can be a current and valid photo identification, to the polls in order to verify their identity.
If any students are unable to make it to the Board of Elections, they can go online to print a copy of the registration form and mail it to them.
The Washington County Board of Elections is located at 204 Davis Ave., Suite B Marietta, Ohio 45750.
The College Democrats plan to hold several more voter registration drives this spring and next fall leading up to the general election in November.  In part to encourage student enthusiasm for the upcoming election, the group will also host a dinner in the Dyson Baudo Recreation Center on April 1. The College Republicans will host a Coming Out Conservative Week in the fall.