October at Marietta College is always a special time.
It's when we celebrate Homecoming, when the Board of Trustees come to campus and when it really becomes fall on campus.
So why not have some fun on campus with an Instagram contest. The Office of Strategic Communications & Marketing has picked a daily theme to follow. All we ask is that you post a photo each day on Instagram and include that day's # in your caption and tag with #Piorazzi. Every day you play, you increase your odds of winning a gift card to your favorite place.
At the end of #Piorazzi, SC&M will select two individuals randomly to win a gift card.
It all gets started on Tuesday, Oct. 1 with #FavoriteBuilding. We will repost some selected photos on the College's Instagram site at /mariettacollege, as well as on Facebook and Twitter.
We hope you will join us for this fun month-long event, and who doesn't want to see photos about #PioneerPride, #Where'sMyClass or #MariettaSwag?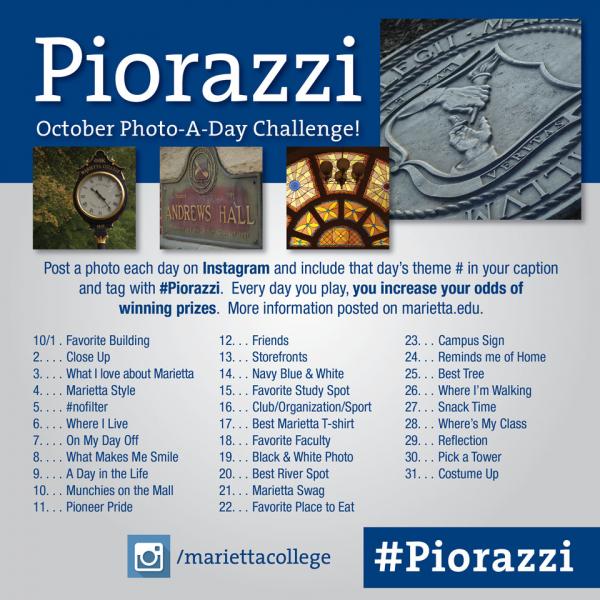 ​