Tips to Improve At-Home Wi-Fi and Internet
We know that some of you may be having some challenges with technology services. There are many factors involved with Internet and Wi-Fi experience at home, and it all starts with your provider. In general, the types of providers are listed below in fastest speed order:
Cable
DSL
Cell
Dial Up
Note that DSL and Cell are almost neck-in-neck, depending on what is available to you and what providers are in the area. Also, when configuring your network, make sure you have an Internet connection available to Google information. This can be a cell phone, or even a computer hard-wired to the cable modem or new router while you tweak Wi-Fi configurations. Google is your best friend for information during this process. If you need help getting into your equipment, just type in the manufacture and model number and your question to Google. And remember, you can also always call the manufacturer for help — they are usually happy to walk you through and make recommendations. 
Example Google query to find info quickly: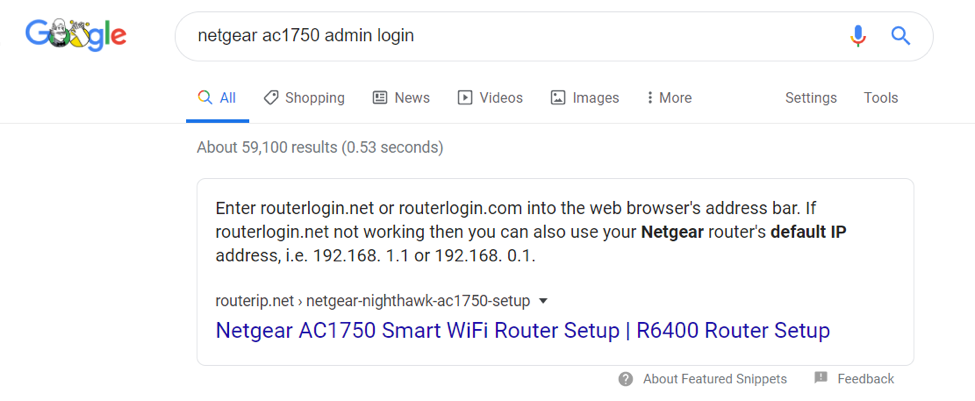 Call your provider and ask for free speed increases and data cap removals during the COVID-19 situation (while you have them on the phone, ask for the admin password to your modem so that you can manage Wi-Fi settings).
Ensure you have a password set for all the Wi-Fi options you are broadcasting (even guest Wi-Fi settings). You may be accidentally providing free Wi-Fi to neighbors who are using your bandwidth to stream their movies. Even if they have their own service, the devices could have seen a stronger signal from your Wi-Fi and used it, so don't assume it is intentional use. A password protects you from this.
Use your own router and not the Wi-Fi built into the equipment provided from your provider. Not all equipment is of the same quality and quantity of internal components to handle numerous devices and network streams. When you have your router installed and set up, be sure to go into the settings for the providers equipment and disable Wi-Fi so the signals don't interfere with each other. Marietta's Chief Information Officer Aaron Cowdery's home router is the Netgear Nighthawk series. It is expensive but worth the investment. The other brand our IT Department most trusts is the Linksys lines from Cisco.
Name your 2.5Ghz and 5Ghz channels the exact same name with the exact same password, and turn off the guest network (more on that later). Not all devices work on both channels, and 5 is faster. So rather than you figuring what to connect to what, this will allow your device to pick which is best for you with no work or decisions on your part — so fast devices will use the fast speed and you will spread out the load on your router.
Enable QOS option if it is disabled, but don't provide your own rules. This is quality of service and the router will likely have some built in rules that handle prioritization of traffic for performance increase and still have quality in the service. These rules can be counter intuitive and are very complicated, so resist the urge to tinker.
Lastly, test the signal strength in locations where you are using service, then relocate your router to be closer to important locations. Wi-Fi speed decreases with distance. After you relocate the router, test the strength again. You will have new obstacles between your device and router after you move it that may interfere with the signal strength so always post test. A good free app for this is the NETGEAR Wi-Fi Analytics app for your phone — just make sure you are connected to your Wi-Fi when you use it since it will test the signed in Wi-Fi.
Guest Wi-Fi:
If you have your home network working as desired, you might consider adding a new layer of security. Many home routers are coming with a guest network, so you don't have to give out your Wi-Fi password to short-term visitors that may also be your bank password (btw - never do this!!!!! Always use different passwords for different services). You can also use the guest network to separate your non-personal and IOT (internet of things - Alexa, smart lights, TVs, game consoles, etc...) devices from your personal devices (computers, tablets, and phones). The same rules apply for set as above. TIP: Name the Wi-Fi the same as you home with an apps at the end and use a different password. So, if you call your home Wi-Fi: mynetwork, then call your guest Wi-Fi: mynetwork apps. Also make sure you DON'T allow cross talk between the main network and guest network (usually disabled by default). After you move your non-personal devices to the guest Wi-Fi, you will have much less to worry about if your IOT devices get hacked. It will keep your personal systems and information just a little more protected.