Marietta Reads celebrates liberal learning and cultivates community as participants explore, engage, and pursue new ideas in a safe and respectful environment.   Marietta Reads provide a shared experience for Marietta College students, faculty, and staff who opt to participate.  As we read the Marietta Reads selection, discuss it through book groups, and explore its themes through related programs, we foster and strengthen connections between various Marietta College populations and the broader community.  
Marietta Reads 2017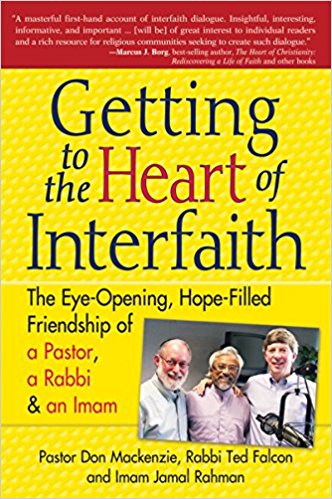 Getting to the Heart of Interfaith
This year's Marietta Reads selection is Getting to the Heart of Interfaith, by Ted Falcon, Don Mackenzie, and Jamal Raman--a pastor, a rabbi and an imam who emphasize sharing personal stories to bridge differences and gain a deeper understanding of our own beliefs and those of others.  
Author Visit
Those who read Getting to the Heart of Interfaith or choose to participate in related programmings such as book groups and themed conversation also have an exciting opportunity to see the three authors in person!  They will speak at Marietta College on the evening of Friday, November 10th-mark your calendars!