Allison A.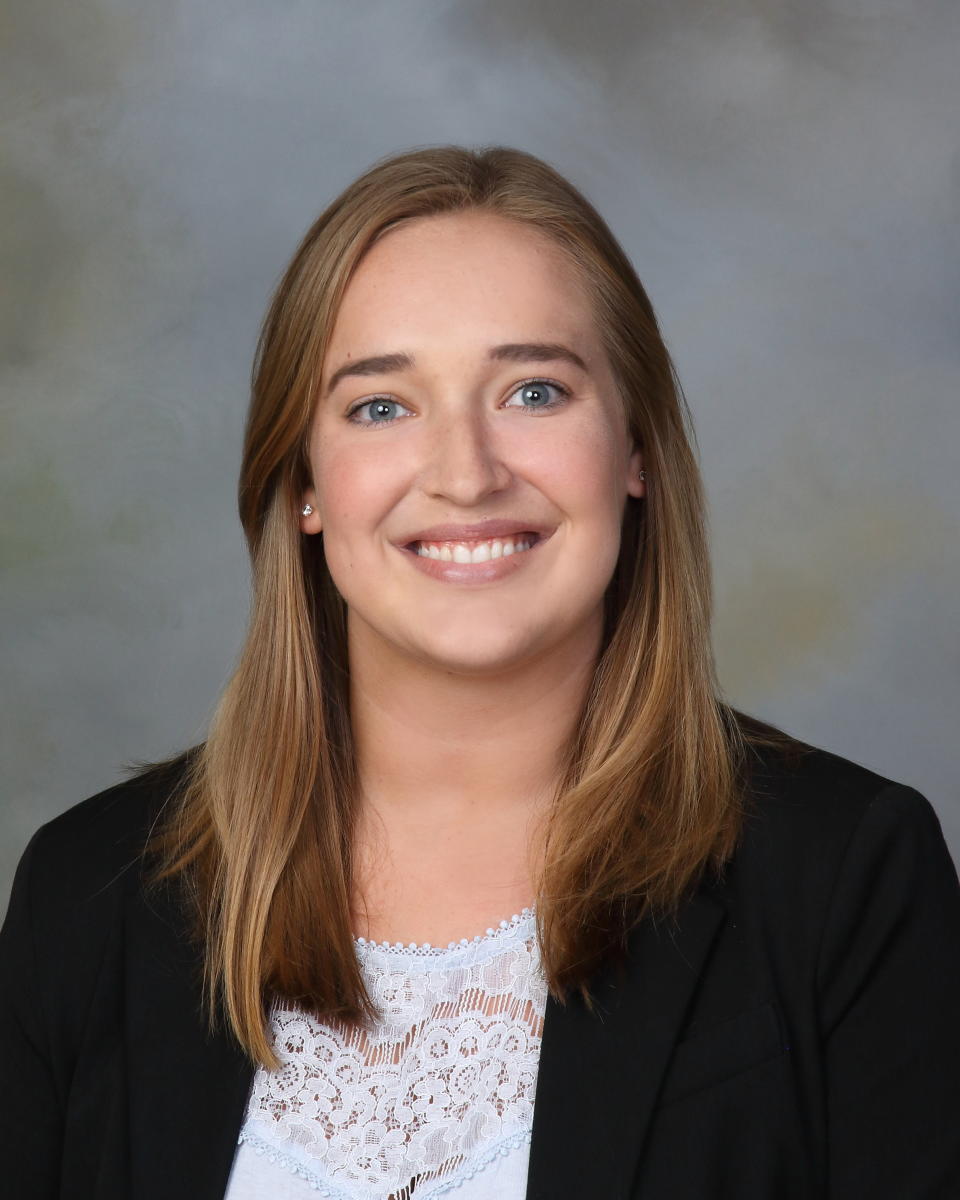 While attending Ohio Dominican University I was searching for my passion and my purpose. Going into my undergraduate studies, I had a strong idea of what my purpose was – I wanted to work in medicine and care for people in the realm of diagnostics. It wasn't until working as a patient support assistant at Riverside Methodist Hospital that I discovered a passion of mine – caring for the geriatric population.  Riverside not only aided me to solidify my choice to become a physician assistant, but also exposed me to the wide variety of specialties in medicine. I hope to learn what more I can do to care for the geriatric population and find other things I am passionate about. I am extremely grateful to be a student at Marietta College's Physician Assistant Program; and I hope this program allows me to discover more passions and connect them with my purpose!
---
Emilie B.
Working in the healthcare field has been my goal since I was a little girl. My mom is an RN and I remember looking through her textbooks and watching medical videos as early as elementary school, wishing that I could help people the same way that she does. After high school I entered college with plans of becoming a doctor but soon realized that I actually prefer the accelerated schooling and flexible schedule that comes with a career as a physician assistant. At Cedarville University I enrolled in the Allied Health program and began preparing myself for the PA profession by becoming an EMT and volunteering weekly in Kettering Medical Center's Emergency Department. During the summers I served as a volunteer firefighter, worked as an EMT, and participated in outreach programs designed to promote a healthier community. After graduation I moved from New York to Florida and got a job in medical records at a gynecologist's office. Eventually I became an office coordinator for a colorectal surgeon and primary care physician. I am thrilled to now be attending Marietta College's PA program and plan on specializing in obstetrics and gynecological care. My passion for women's health and rural medicine drew me to Marietta and I eagerly look forward to learning and growing during my time here.
---
Emily C.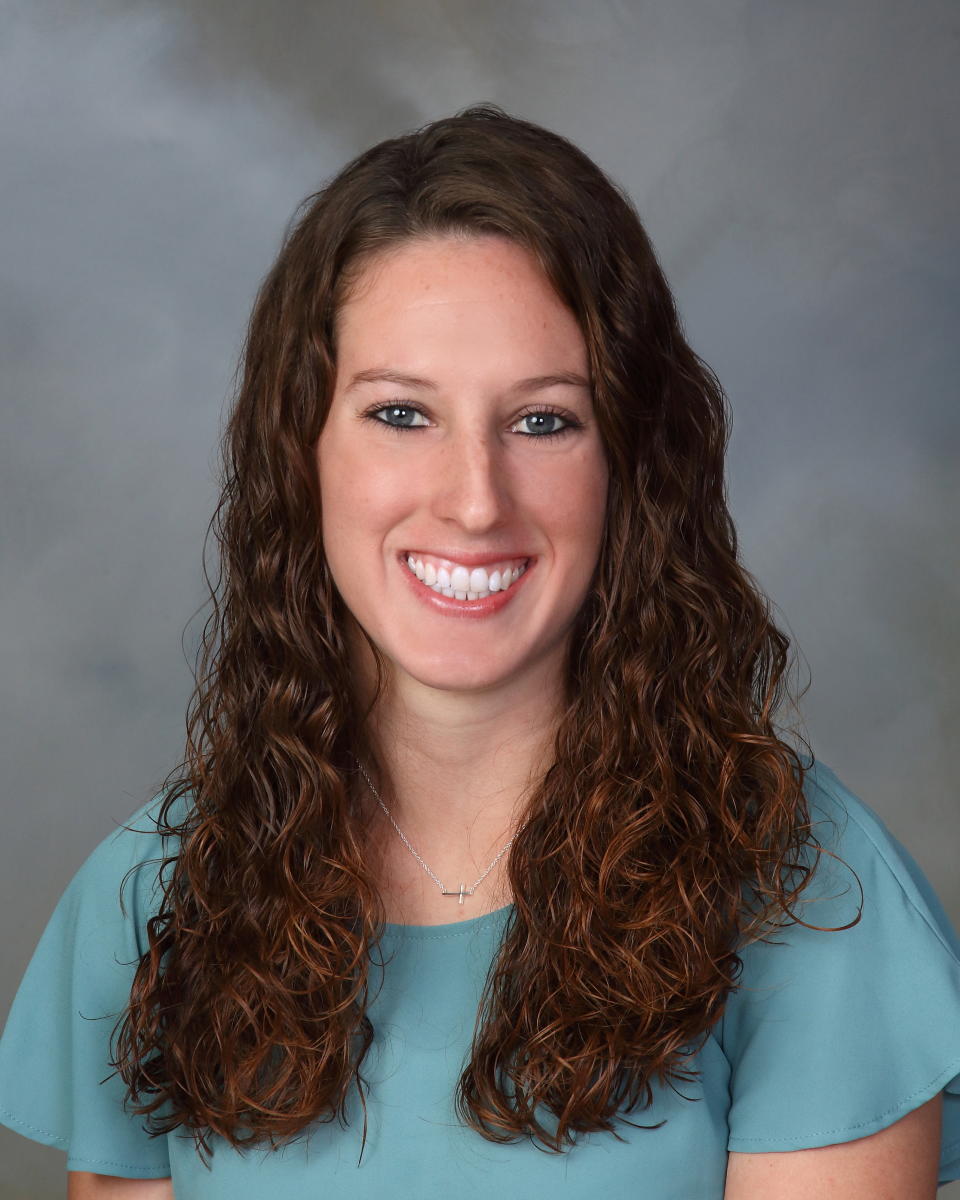 Growing up around several healthcare professionals, I always had the desire to work in healthcare. Early on in my college career I began exploring various careers involving healthcare, which led to an opportunity to travel to Cambodia on a medical mission trip. While in Cambodia, I witnessed several healthcare professionals interact with nationals, who were underprivileged and impoverished. Healthcare in places like Cambodia is lacking to such a degree that most Cambodians do not receive it at all. My trip to Cambodia coupled with an anatomy class, which I took during my second semester of my freshman year, served to peak my interest in physician assistant career opportunities. The role of a physician assistant will allow me the chance to both express my love for people and my love for science. During my undergraduate years at Liberty I studied Public and Community Health while working as a Patient Care Assistant at a hospital and shadowing other healthcare professionals as often as possible. These experiences have solidified my decision to become a physician assistant. I am so excited to be a part of the Marietta College Physician Assistant Class of 2020 working diligently towards my goal of providing primary care in places around the world where such care does not currently exist. 
---
Deidra C.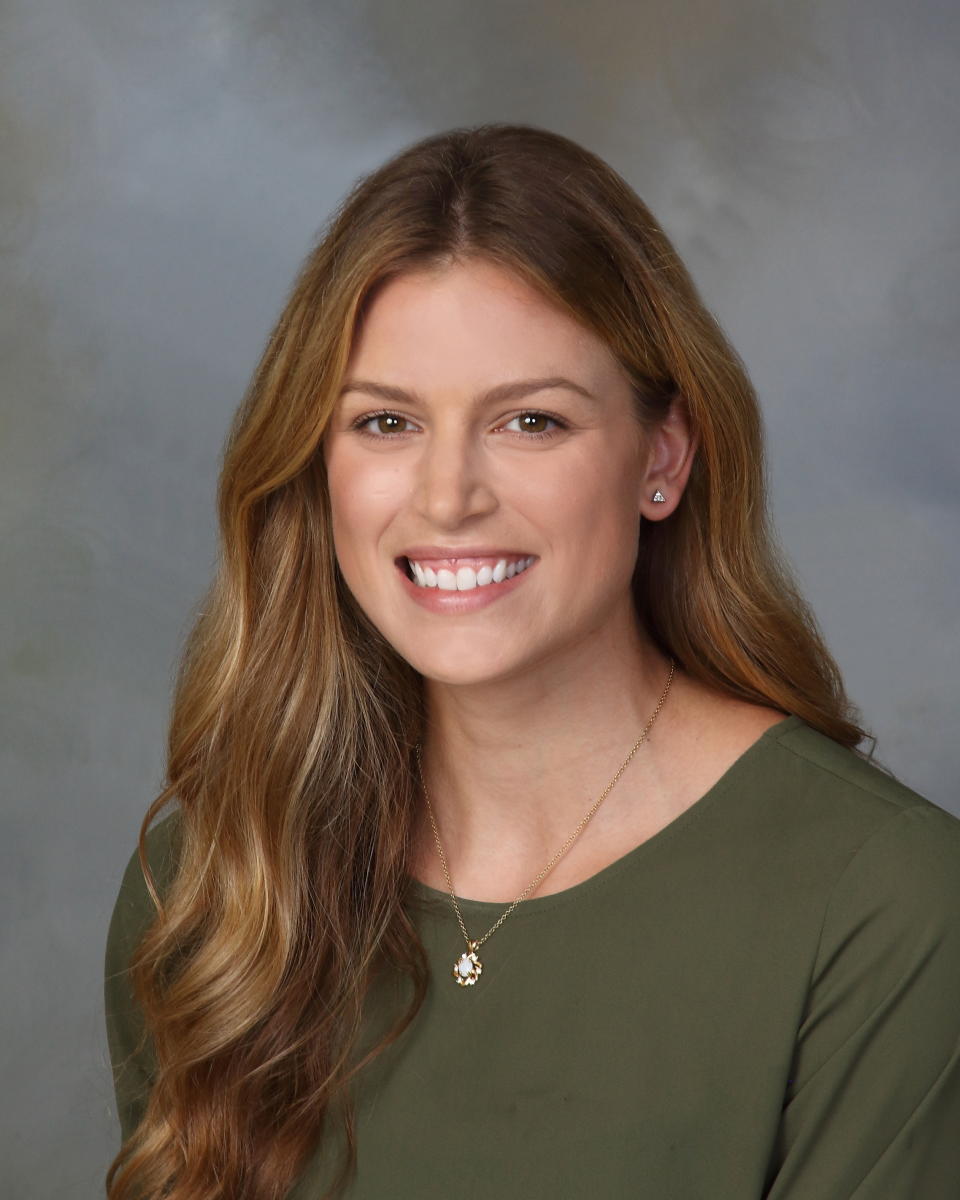 From an early age, I was confident the career I chose would heavily revolve around people. I have always enjoyed being in the company of others and making new acquaintances. I pride myself on my compassion and genuine love of helping those in need. Information pertaining to health invoked a desire to learn within me that was unparalleled. Therefore, I knew I wanted to pursue a career in the medical field. Physician Assistant studies caught my eye almost instantly. Being a four-year collegiate athlete, I loved the idea of an aggressive two-year program that would not only challenge me, but also result in a profession that would enable me to reach my career goals and aspirations, such as excelling in a medical profession that thrives on teamwork, revolves around patient care and building relationships, and allows me to give back to the community and those in need. My love for helping others likely stemmed from the experiences I had with my grandparents as a little girl and is still blooming today. I gained further experience working in an assisted living facility. I also shadowed a PA in bariatrics and shadowed in cardiac and respiratory therapy. I then worked as a scribe for a hematologist/medical oncologist who further put into perspective just how important it is to build relationships with patients. I admired and quickly took note of his work ethic as well as the selflessness he had in any circumstance he faced with a patient, and I hope to exemplify similar qualities as a provider. My ultimate goal is to pursue a highly rewarding career as a physician's assistant. I am grateful and eager to acquire my education close to home at Marietta College in such a reputable and exceptional program.
---
Brittany C.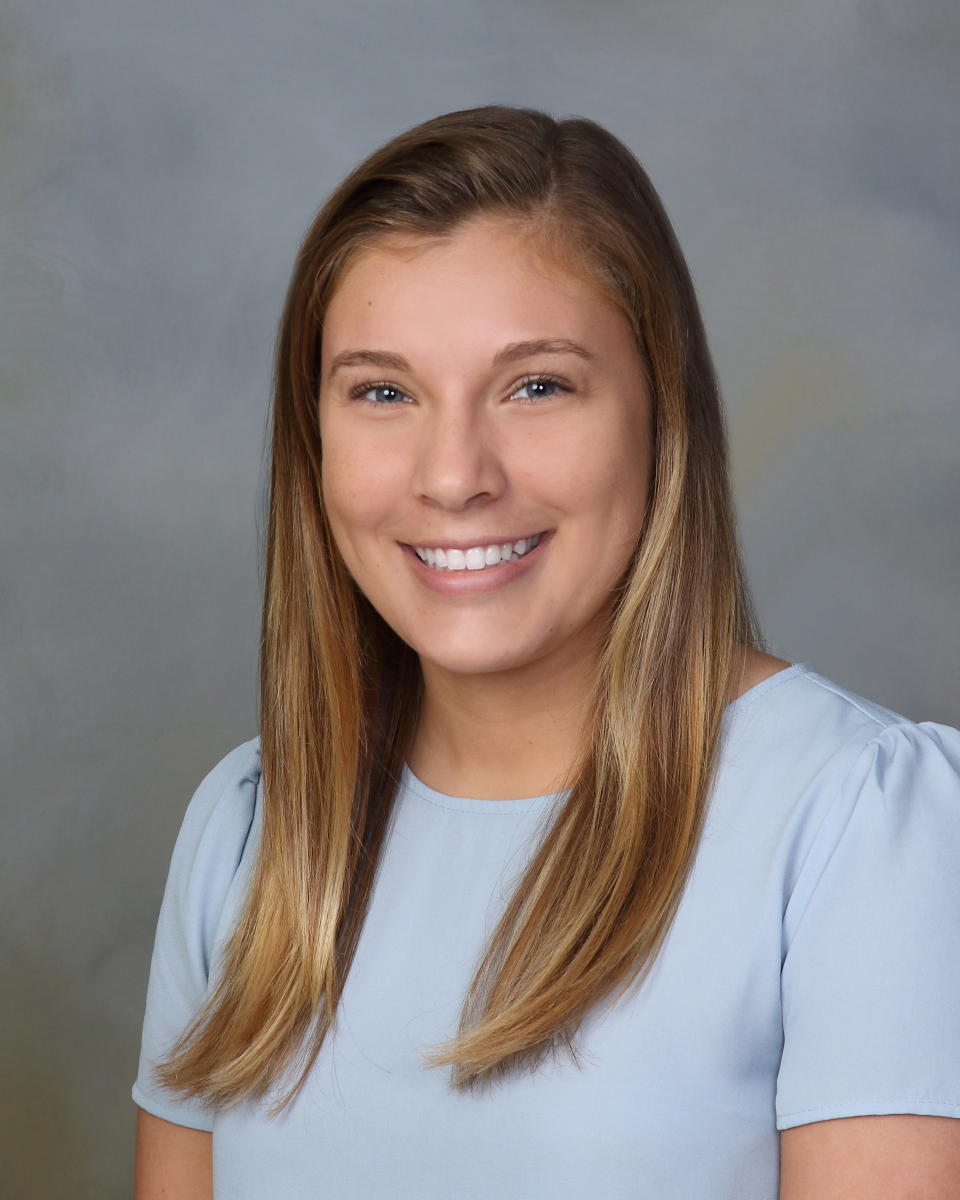 I first found out about the PA profession when I was in high school from my mom, after she had been cared for by a few PAs at the Cleveland Clinic. I had always loved biology and knew I wanted to go into healthcare, so when my mom mentioned it to me I did some research and fell in love with the profession. I am usually a very indecisive person but choosing to pursue a career as a PA was an easy decision for me and I knew it was the perfect fit. I graduated in 2018 with a B.S. degree in Biology from Ohio University. Throughout my four years in college I was involved in many different volunteer activities, shadowed a variety of PAs, and worked as a nurse's aide at a nursing home and rehab facility. What I love most about the PA profession is that it really is the best of both worlds, having the authority to diagnose and treat patients while still being able to have a strong patient-provider relationship. I am so grateful to be a part of Marietta College's Physician Assistant Program and I am eager to continue my journey with the class of 2020!
---
Patrick C.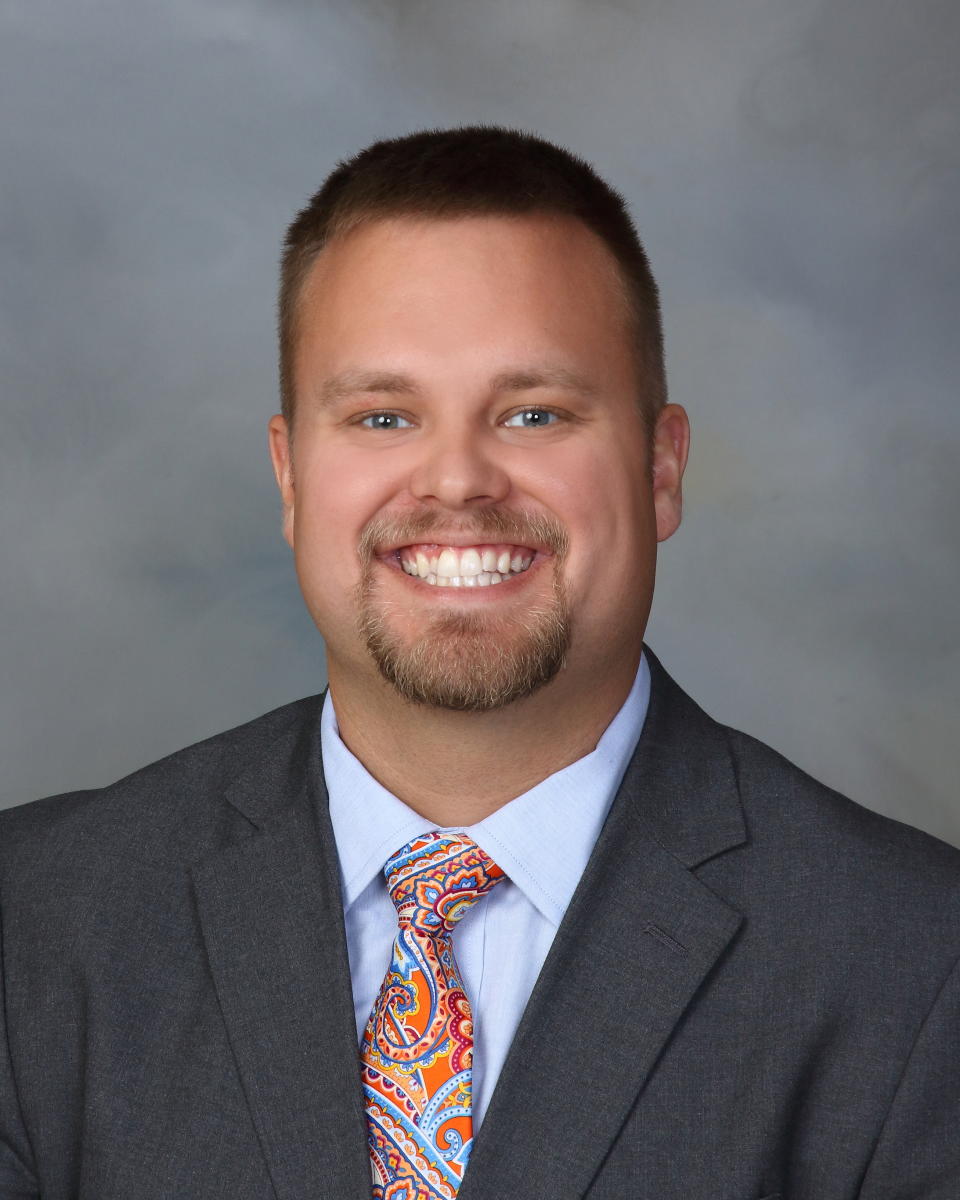 I received a Bachelor's degree in Athletic Training in 2012, followed by a Master's degree in Athletic Training 2014 from West Virginia Wesleyan College.  I then moved across the country to Tulsa, OK where I began practicing as a certified athletic trainer, this is when I was first introduced to the physician assistant profession. After being a part of a healthcare team to treat a number of student-athletes at the high school level, especially while working alongside the very influential Dr. Thomas Allen of University of Oklahoma Physicians.  Soon after meeting and getting to know Dr. Allen, I decided to pursue a career as a physician assistant to enhance my knowledge base as a health care professional, so that I can effectively help the most people to the best of my ability.  I am very grateful and humbled by this opportunity that Marietta College has afforded me and I am very excited for what the future has in store for myself and my family.
---
John C.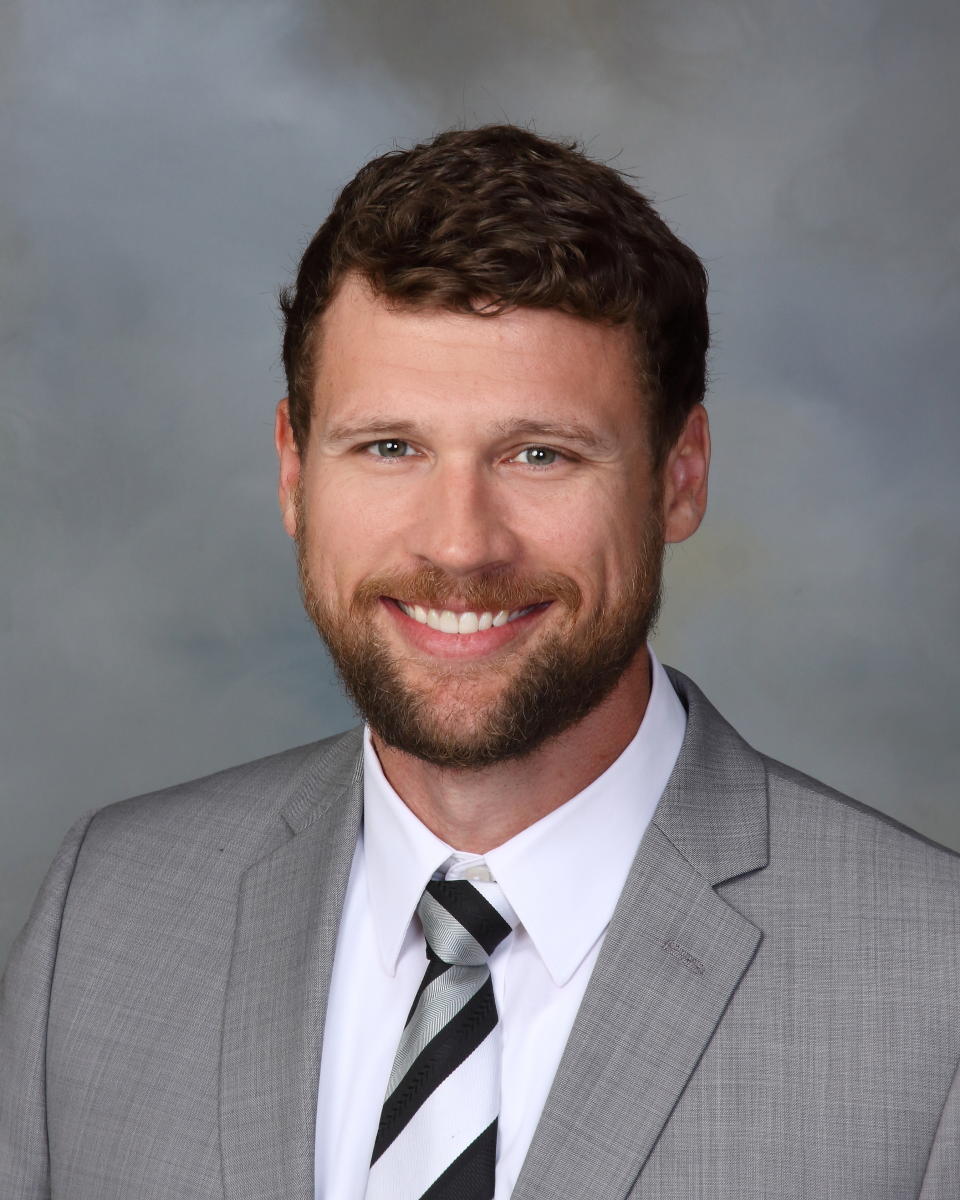 Since early childhood, I have always wanted to help people. My family was meticulously involved with my hometown volunteer fire department and emergency medical service for over 30 years. The community involvement, excitement, and sense of accomplishment that my parents experienced spilled over onto me and primed my personality to seek out a similar future. During high school, I worked as a lifeguard during the summers and enjoyed the sense of responsibility that came with being proficient in basic lifesaving skills while interacting with the public.  Following high school, I worked various jobs and attended Ohio University-Athens; however, I never really found my niche. I left Ohio and joined the U.S. Coast Guard in the winter of 2008. While on active duty, I was treated by a physician assistant at the local clinic. This interaction, paired with my past experiences, immediately sparked my interest in finding out more about the roles and responsibilities of a physician assistant.
In 2015, I left the USCG and immediately enrolled at Marietta College. I majored in Health Sciences with the ultimate goal of becoming a Marietta College Physician Assistant Program student. I look forward to the many educational and clinical obstacles I will face over the next 2 years. I know that I am in the perfect place to become an excellent physician assistant!
---
Amanda D.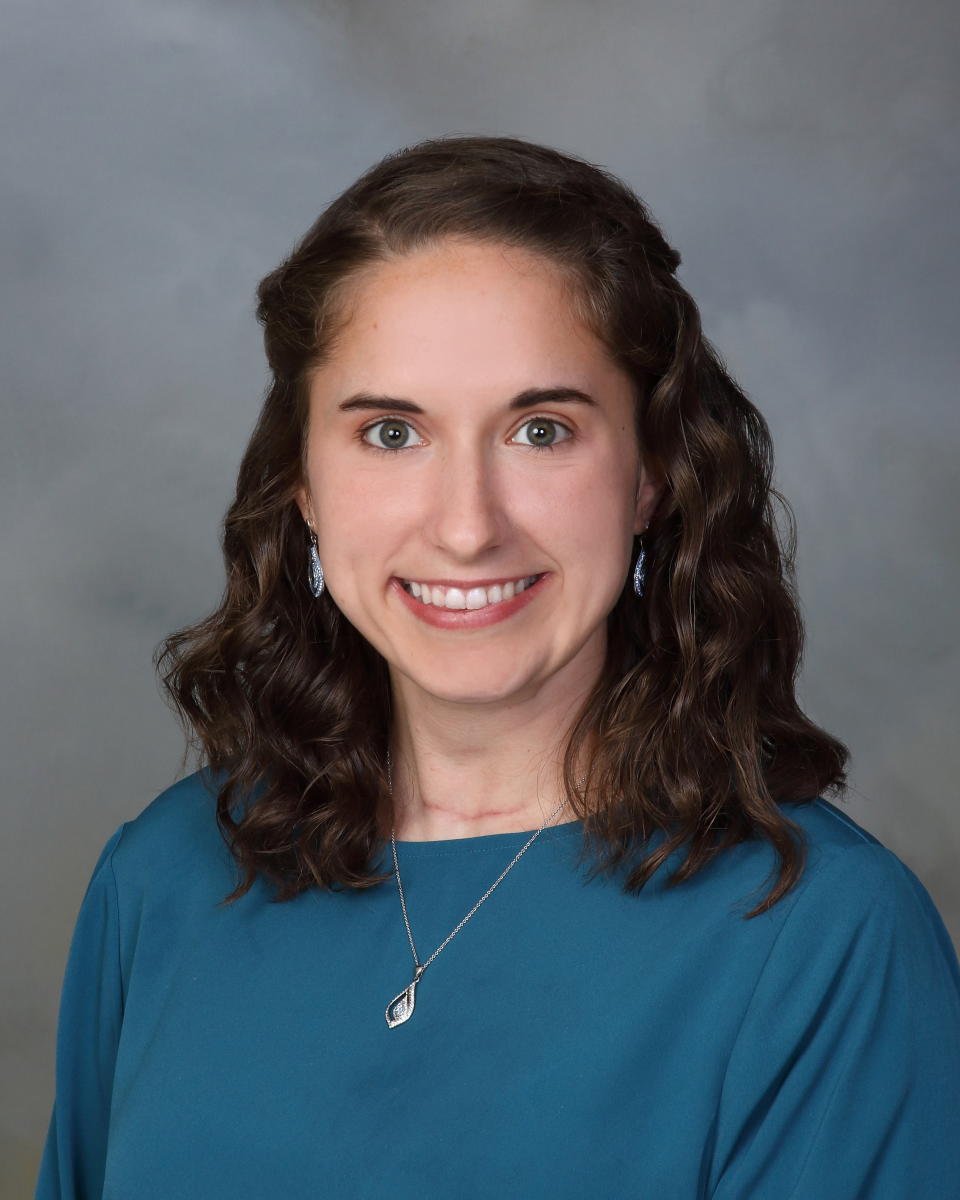 Growing up, I often tagged along with my dad, a pastor, during his hospital visits.  Inspired by his compassion and kindness for others, I knew from a young age that I also wanted to help others in some capacity.  During my early high school years, I was introduced to the physician assistant profession and realized my calling to help others within the medical field.  At the local clinic, two physicians and a physician assistant welcomed me with open arms while I shadowed and asked questions.  With their encouragement and passion in mind, I continued gaining experience through volunteering at a hospital and nursing home and working at a privately-owned health center.  In the future, I see myself working in family medicine or pediatrics, but I look forward to gaining experience in multiple fields during my clinical year.  I endeavor to help others as a compassionate and competent physician assistant, and I am blessed and excited to be a part of the Marietta College Physician Assistant Program Class of 2020!
---
Niklavs E.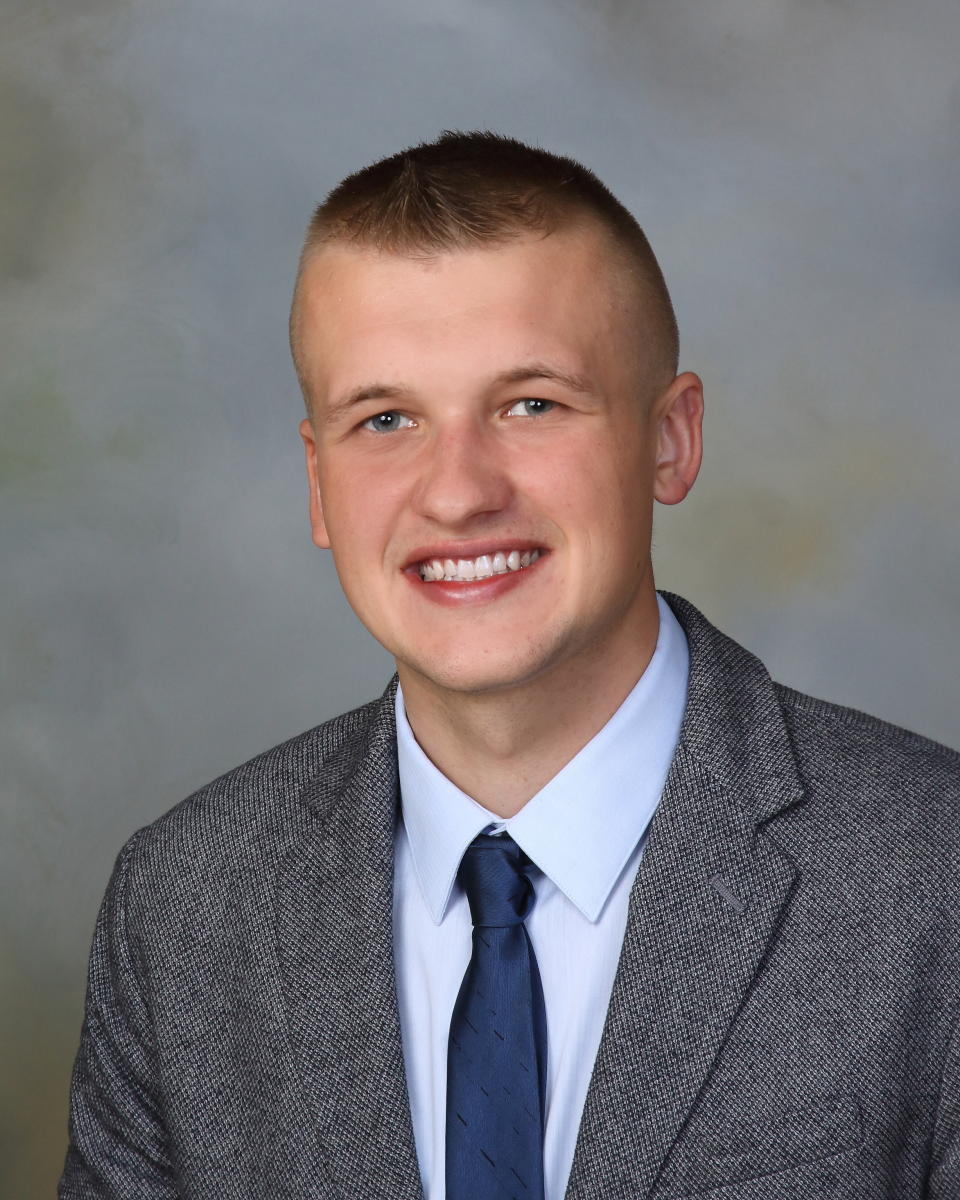 When I first started my undergraduate career at the University of Pittsburgh I had my heart set on becoming a Registered Dietitian. However, before applying for the RD program I took an EMT-basic course and it is there that I fell in love with the "hands-on" aspects of medicine. I ended up applying to both the Emergency Medicine program as well as the RD program. After I was accepted to both programs I knew I had a hard decision to make, and after much rumination, I decided to pursue emergency medicine. Following my graduation from the program, I worked as a Paramedic for 2 years. In my time as a medic, I had the opportunity to work both directly and indirectly with various medical professionals. It was through this that I was able to see the wide scope of practice as well as the variety of settings that PAs work in and almost immediately knew that being a PA would be the perfect fit for me. I am excited to continue my education at Marietta College and am looking forward to my future as a PA.
---
Cassidy E.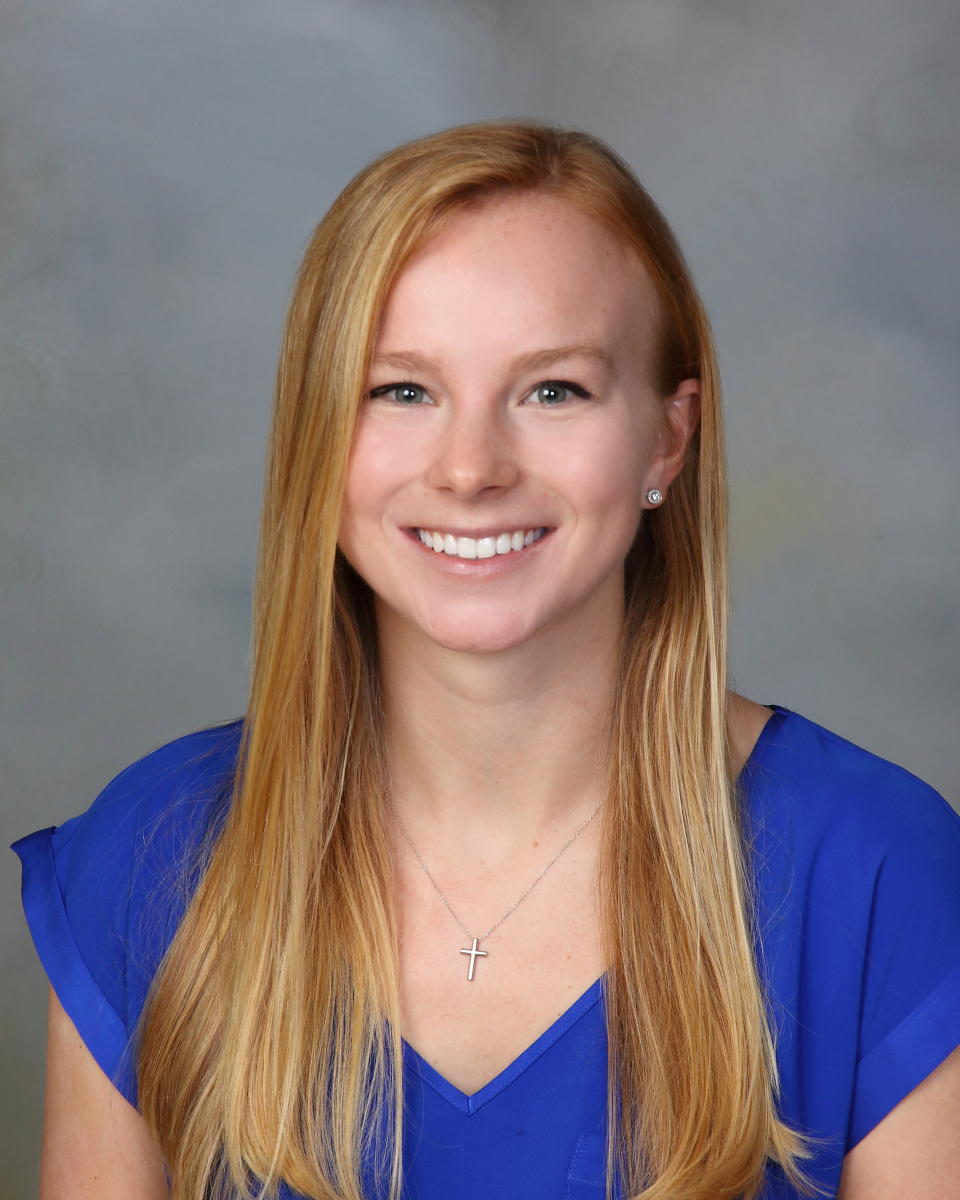 Many of my family members are medical professionals and have been my role models in the healthcare field.  I was unfamiliar with the physician assistant career until my sophomore year of college; I shadowed a surgical PA and fell in love with the role. I was able to see the autonomy that a PA is able to have as well as the team-like mentality that is centered on the patient care. I decided to study health science at DePaul University. This degree included the prerequisites for PA school but also included many public health and epidemiology courses to take into account the many aspects that can determine a patient's health in their community. My health care experience solidified my decision in becoming a PA. I was an assistant to an oral surgeon as well as a nursing assistant in the cardiology department of Lurie Children's Hospital in Chicago. Both of these experiences opened my eyes to the importance, responsibility, and excitement of the physician assistant role. I am incredibly grateful to be able to say that I am a part of the Marietta College Physician Assistant Class of 2020!
---
Crystal F.
My hometown is Erie, Pennsylvania where I grew up with two loving parents and a brother and sister. I got my bachelor's degree in biology from Central Methodist University in small-town Missouri where I was a varsity softball player for all four years. Over college breaks when I would go home I worked as a CNA at a local nursing home.  This definitely affirmed my desire to get into the medical field and become a PA.  Not only did I gain a lot of really valuable experience, but I also learned how important a patient's mental health is along with their physical health. I want to be a person that brightens the day of the people I interact with. I am very excited to become a PA so I can do this every day! In my free time, I enjoy lots of outdoor activities like camping, hiking and any water activity. I also play the guitar and enjoy sewing and art projects. 
---
Rachel F.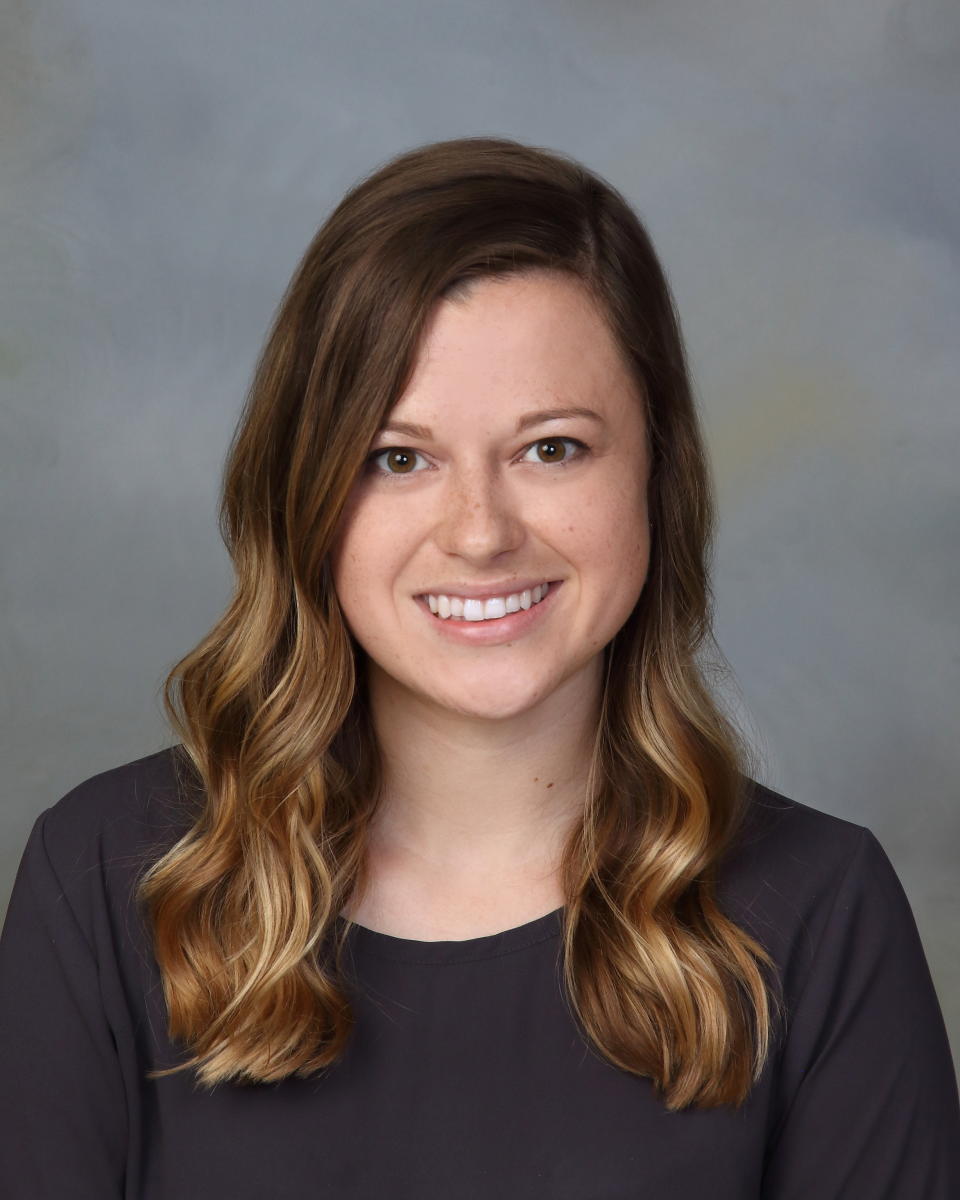 When I was in second grade, I walked into school proudly on career day donning a child-sized white coat with a toy stethoscope around my neck. I have been interested in the medical field for as long as I can remember. With my background as a cross country runner for over 10 years, the human body has always fascinated me. I entered my freshman year at West Virginia Wesleyan College with the goal to be a physician. However, upon my experience shadowing a physician, I talked with the physician assistants working in the same office and realized the PA profession was a perfect fit for my personality and goals. I was drawn to the ability of the PA to interact with patients and impact their lives on a personal level, as well as the lateral mobility of the profession. I am so thankful to have the opportunity to live out my lifelong passion! 
---
Amber G.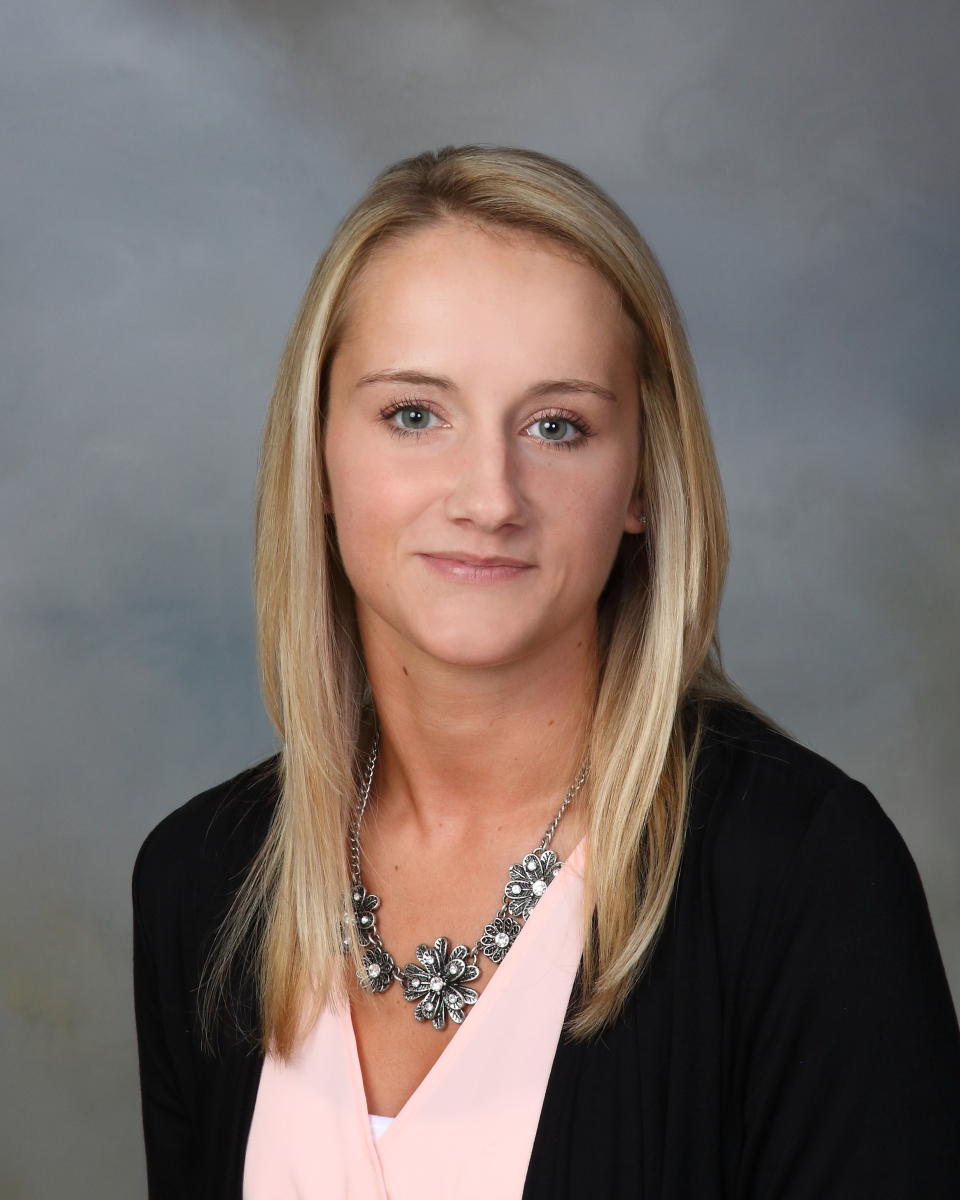 I first learned about the Physician Assistant Career while working as a CT/X-ray technologist at my local hospital. While working as a CT tech, I started shadowing our PA's and fell in love with what they do and realized this was my true calling. Although I loved my current job, becoming a physician assistant seemed so rewarding to me because I would be better able to care for my community, family and friends. I love helping and serving others and being a physician assistant will allow me to diagnose, treat and help heal the community I live in. The experience and knowledge I have gained from working as a CT/X-ray tech for the last six years are priceless to me and I hope it will benefit my future patients and make me a great PA! As a CT tech I worked alongside a former Marietta College PA program graduate; her professionalism, clinical skills and knowledge base made the Marietta College PA Program a number one choice for me. I knew that after completion of this program I would come out with a strong knowledge base and clinical skills that would set me apart from other program graduates and that I would be able to go confidently in any direction that my career may take me. I have a strong desire to pursue a career working in oncology after losing my father to cancer. I also want to be a big part of medical mission teams to serve those in underdeveloped countries.
---
Kathryn G.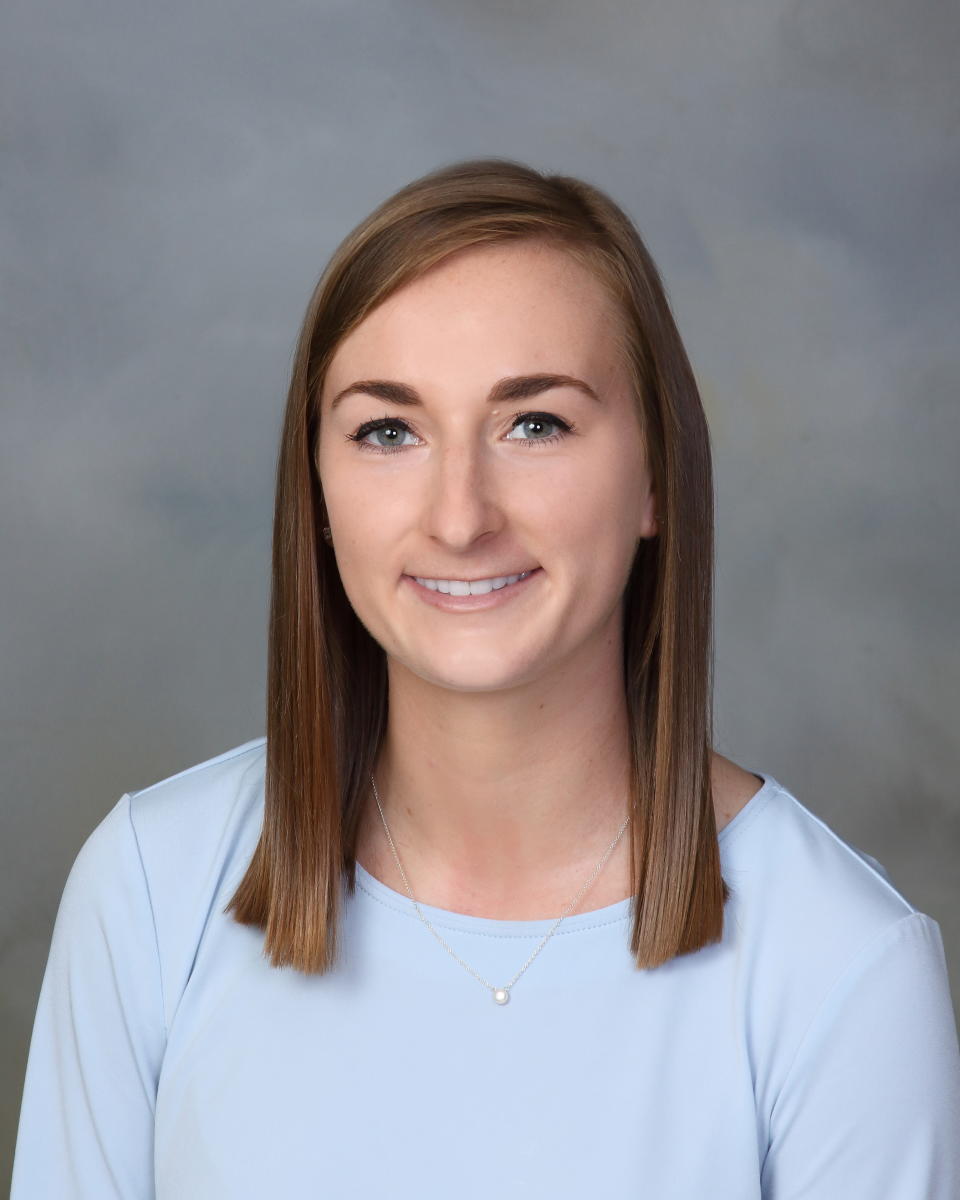 Throughout middle school and high school I always felt a stronger pull towards my biology and science courses. Then, when my older sister began her journey as a PA, I was able to learn more about the profession and decided that it was the right path for me. I earned my bachelor's degree from The University of Dayton in Biology in 2014, while also working as a nursing assistant in my hometown during summer and winter breaks. My work as a nursing assistant helped me gain hands-on healthcare experience and I am very fortunate to have been able to work with various healthcare professionals who took the time to explain any procedures they were performing or to answer any questions that I had. Upon graduation, I hope to work in dermatology or orthopedic medicine. I am very excited to be a part of the Marietta College Physician Assistant Program class of 2020 and am eager to see where this road takes me!
---
Olivia J.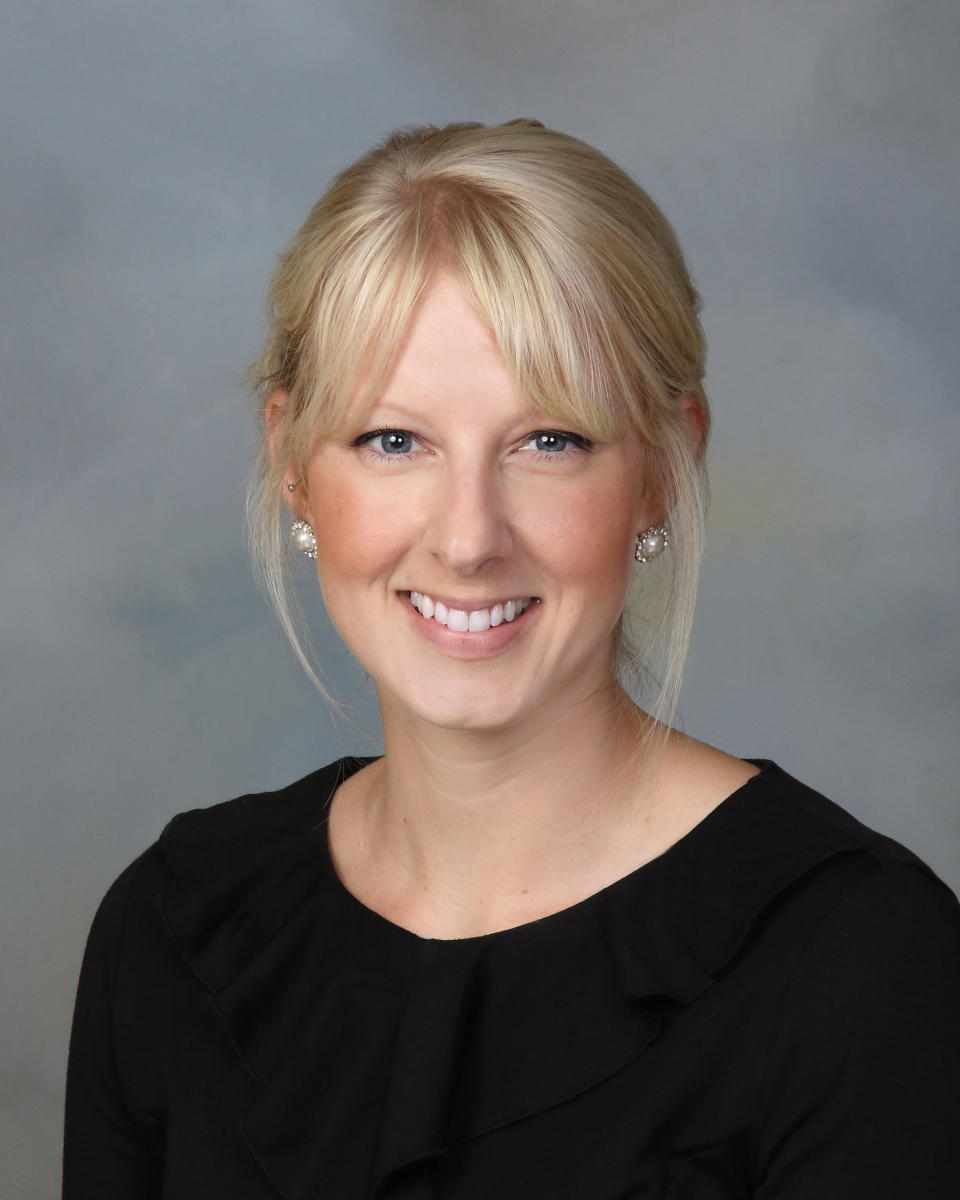 My path toward becoming a physician assistant has been long in the making.  Like many individuals that pursue the field, I recognized my innate yearning to serve others from early childhood.  Along my journey to finding medicine I have spent time in Honduras volunteering at a children's home; and, received my B.S. in Applied Psychology from Franklin University while working at a local Community Action Agency.  Later, I attended the Massage Therapy Program at Hocking College and obtained my license from The State Medical Board of Ohio.  My interest in the physician assistant profession peaked after I received care from a PA that attended Marietta College and from the encouragement I received from my MT professor to do more to reach my full potential.  For the past few years I have enjoyed working alongside a chiropractor as an LMT and with eye surgeons as an ophthalmic technician.  However, by holding these positions I have learned that I want to expand my skill sets beyond musculoskeletal dysfunction and have the opportunity to address healthcare more proactively.  The pathway leading me here has manifested itself in multiple ways, but most of all it took the support of good family, friends, and colleagues to help me find where I belong, in healthcare, as a PA.  I am looking forward to this new adventure and the chance to serve my community.
---
Casey J.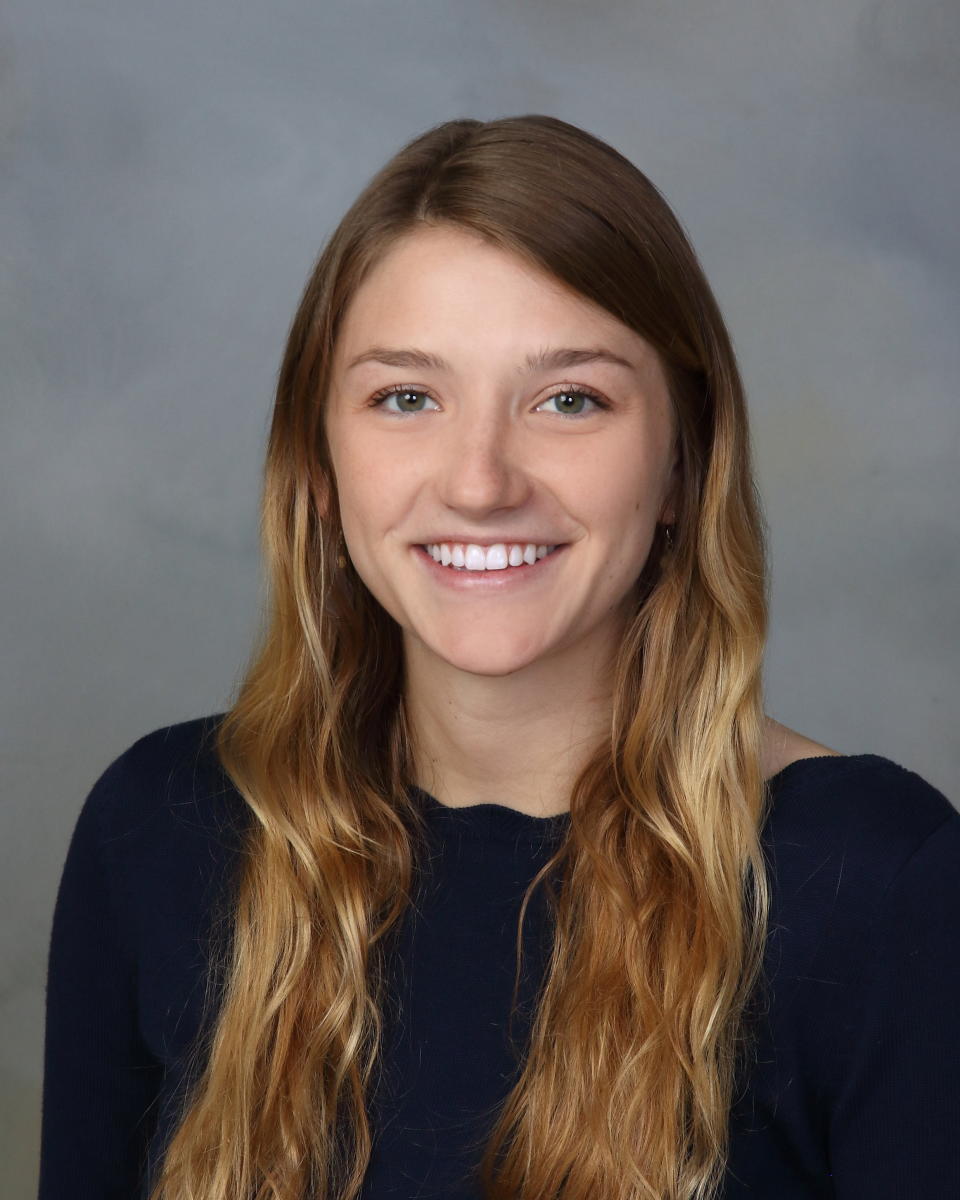 In May of 2017, I graduated with a Bachelor's Degree in Exercise Science from the University of South Carolina. Over the past 5 years, I have been exposed to a variety of healthcare settings that have each uniquely affirmed my desire to become a physician assistant. While in South Carolina, I volunteered at the Barrier Island Free Medical Clinic and shadowed physicians and physician assistants in orthopedics, otorhinolaryngology, urology, and family medicine. These experiences demonstrated the gratification of being directly involved in a patient's medical care, and the prime opportunity PAs have to communicate with and improve their patients' quality of life. Following graduation, I worked as a certified nursing assistant at Ruby Memorial Hospital in Morgantown, West Virginia and took supplemental courses to further prepare myself for the PA profession. Additionally, I was fortunate to help others in Nicaragua and Africa on medical mission trips, which significantly enhanced my interest in practicing in medically underserved communities. It is both an honor and a privilege to be a member of the Marietta College Physician Assistant Program and I am excited to embark upon this journey.
---
Megan J.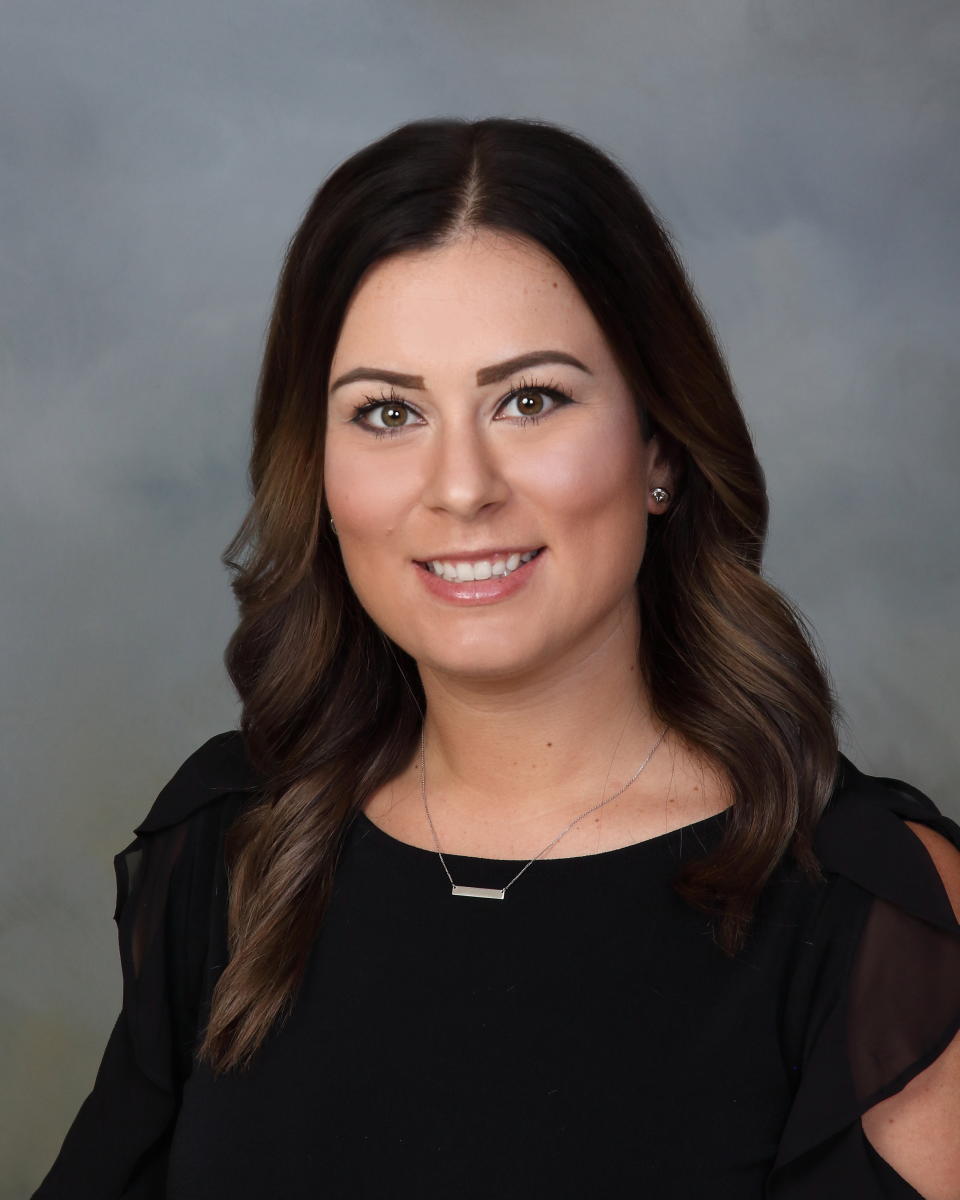 Growing up with a mom who is a nurse and a happiness found in helping others, I have always had a strong interest in the medical field. I was just unsure as to what route I wanted to take with health care which is what led me to choose my undergraduate degree of Public Health. I knew that with a Public Health degree I would have a wide range of choices for where I wanted to take my healthcare career once I graduated. I had been considering going to PA school since I was in high school but it was not until I was completing my internship with a non-profit organization for my senior year of undergrad that I knew becoming a physician assistant and being able to work hands-on with patients was what I truly wanted to do with my life. Between my strong interests in healthcare, my desire for wanting to help others, and my personable personality I knew that working to become a physician assistant would be the best option for my future. I am beyond thankful to be a part of Marietta College's Physician Assistant Program and I cannot wait to see where this journey takes me!
---
Julie K.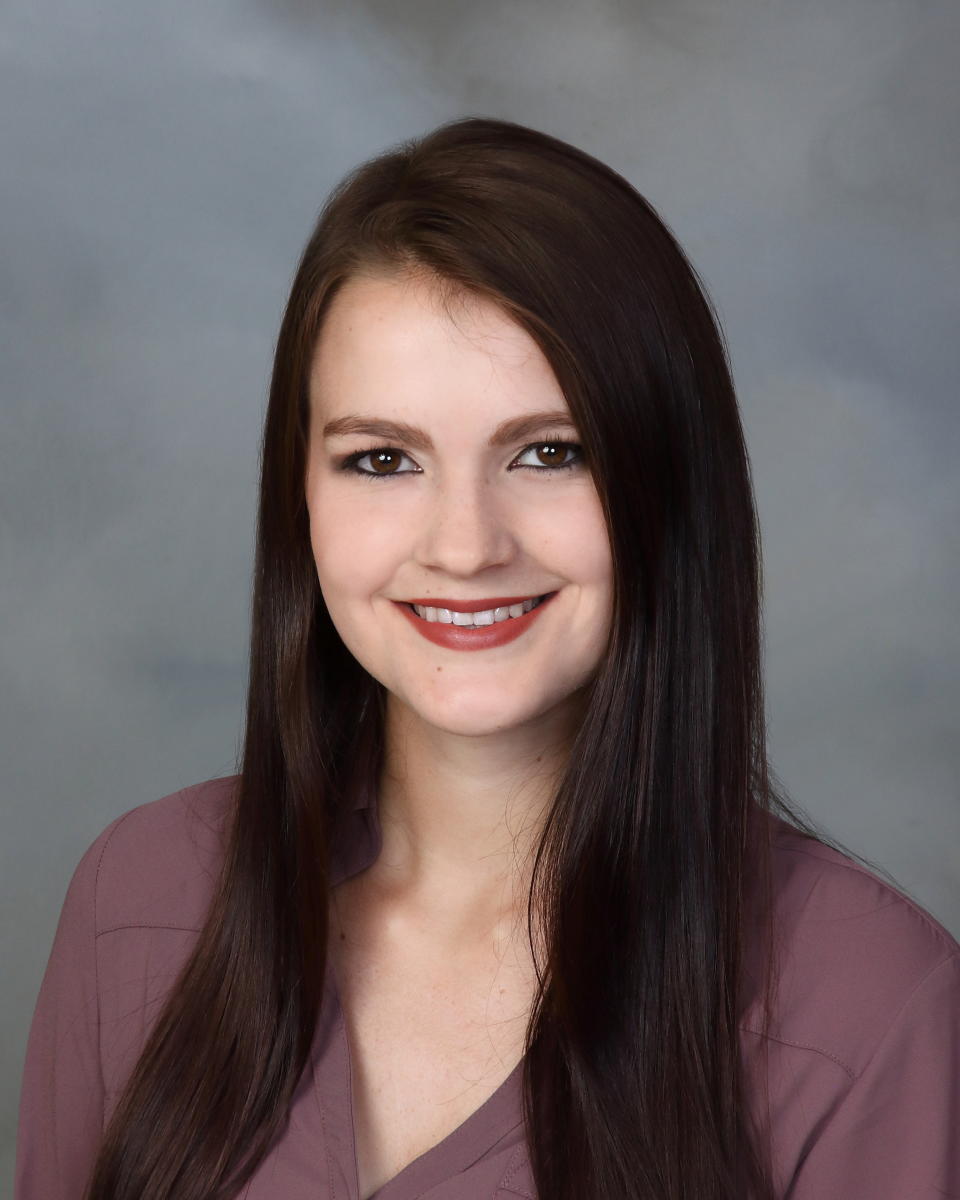 It does not come by surprise that my career path is leading to the physician assistant occupation. Growing up, I enjoyed watching medical television shows with my mother, who works in the local hospital. Throughout school, I was enthralled by sciences courses and succeeded in them. I chose to study health sciences and minor in psychology at Lock Haven University of Pennsylvania. During my undergraduate studies, I was able to take classes such as advanced human anatomy and physiology, introduction to pharmacology, exercise physiology, genetics, nutrition, lifespan development, and many others, which contributed to my strong foundation in the medical field. I always knew I wanted to pursue a career as a healthcare team member because my personality and compassion for others averts me from working in a lab or research setting. However, it was not until my experience as an intern in wound care management that I was certain I wanted to be a part of the challenging diagnostic aspect of healthcare. While working alongside physicians, I was drawn to their critical role of consulting, diagnosing, and treating patients. The physician assistant occupation will not only provide me with such responsibilities but will allow me to experience various specialties of medicine throughout my career. I am proud to be a member of the Marietta College PA Program Class of 2020 and look forward to the many experiences, challenges, and rewards of my dream career as a physician assistant.
---
Anne L.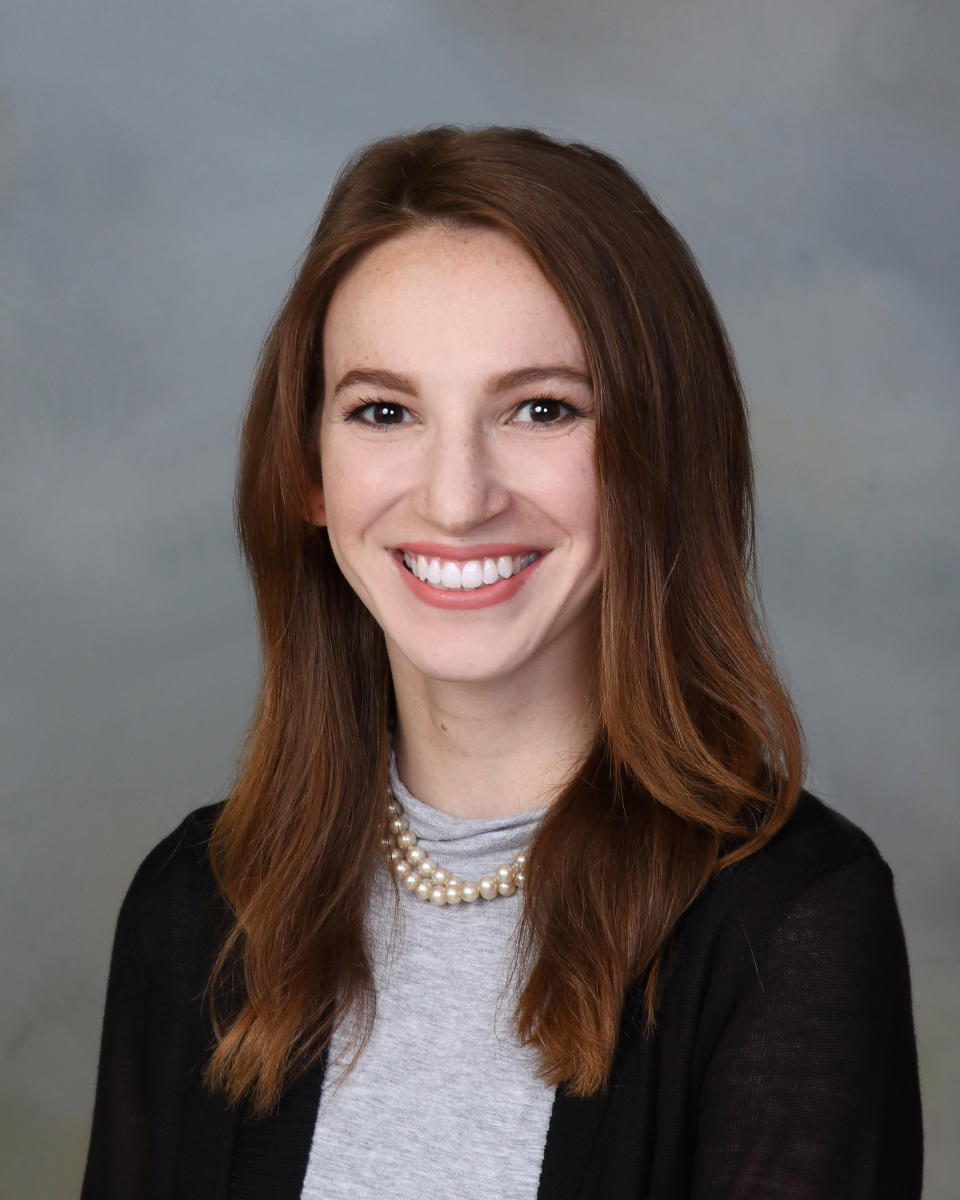 I received my BFA with a concentration in medical illustration in 2016 from VCU in Richmond, VA. To some, art and medicine may seem unrelated. However, problem-solving skills are a foundation of both, and it is by virtue of VCU art's program that I was able to refine those skills and realize my desire to apply them in my future career. During my time at VCU, I decided that I wanted to explore clinical career options in healthcare as opposed to continuing my education in medicine as a medical illustrator. After many conversations, research, and shadowing, I began seriously pursuing the PA profession and prepping to attend a graduate program. Upon graduation, I moved back to my hometown in Williamstown, WV to work as an STNA at a long-term care facility where I confirmed my love for direct patient care. I am currently considering working in surgery or hospice. However, I am open to other options and figure I will come to a more concrete decision after my completion of the clinical year. I am appreciative to have been accepted to Marietta and happy to have chosen the program, as it is so near to my hometown. I am excited for the new experiences here with such a great program and like-minded company.
---
Casey L.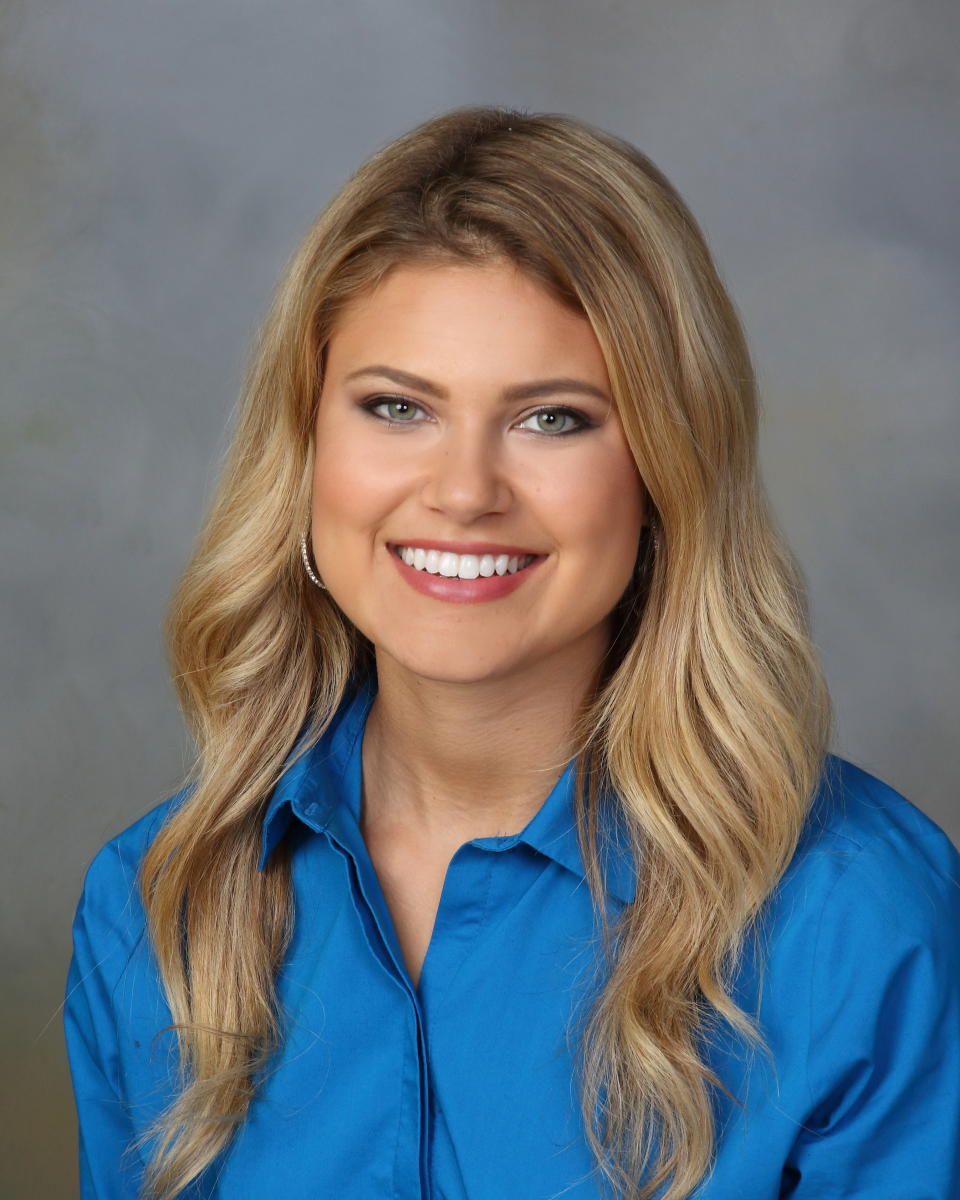 From a young age, I loved taking science and math courses and had a fascination with the human body and how it works. I obtained a BS in biochemistry from Marietta College where I was able to learn the complex chemical processes and reactions that are essential in keeping us alive. I also love interacting with people and helping others, therefore the medical field was the only career path that made sense for me. Although my initial plan was to go to medical school, while shadowing at my local hospital I discovered the physician assistant career and knew it was the best fit for me. I love the team atmosphere, job flexibility, and the key role that PA's play in rural healthcare. I was able to shadow a couple of PA's, one of which was a graduate of the Marietta College Physician Assistant Program, and confirmed that this is exactly what I want to do. I am so excited and thankful to have the opportunity to continue my education at Marietta College and to see what the next couple of years in the PA program have in store!
---
Nathan M.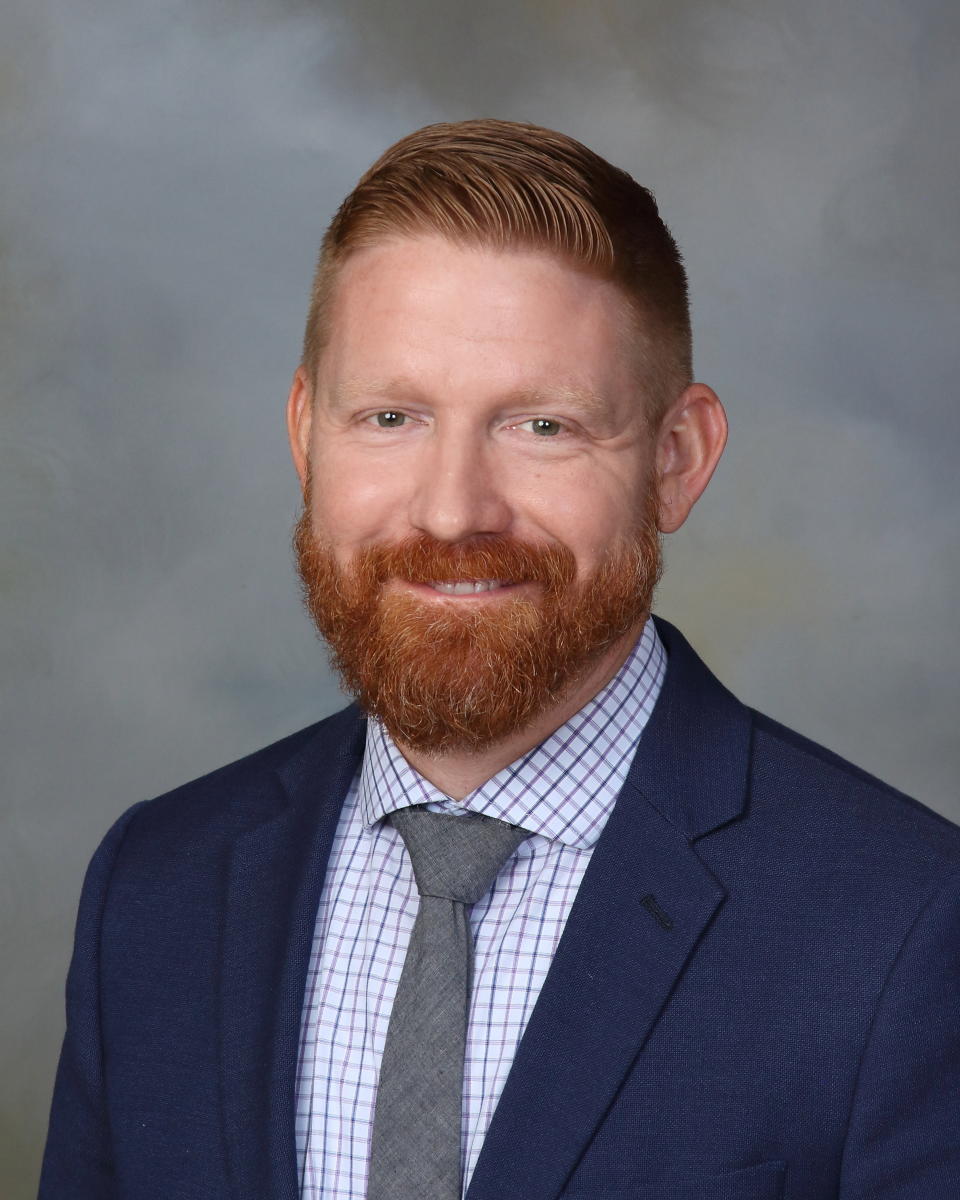 Having been employed for the past 8 years as a radiographer and fluoroscopist at Dell Children's Medical Center of Central Texas in Austin, TX, I was fortunate to be afforded the opportunity to interact and work cooperatively with a wide spectrum of medical professionals. Realizing that autonomy, collaboration, and the application of critical thinking skills were the aspects that I appreciated most about my job, I was drawn to the physician assistant model as a new career. Through interactions with physician assistants in the hospital, I gathered more information about their duties, responsibilities, and roles and I soon began working on prerequisite classes in the evenings to put myself in the position I am today. I have a specific interest and experience in working with the pediatric population, and I look forward to serving both children and adults as I work towards my degree in the Marietta College Physician Assistant class of 2020.
---
Natalie M.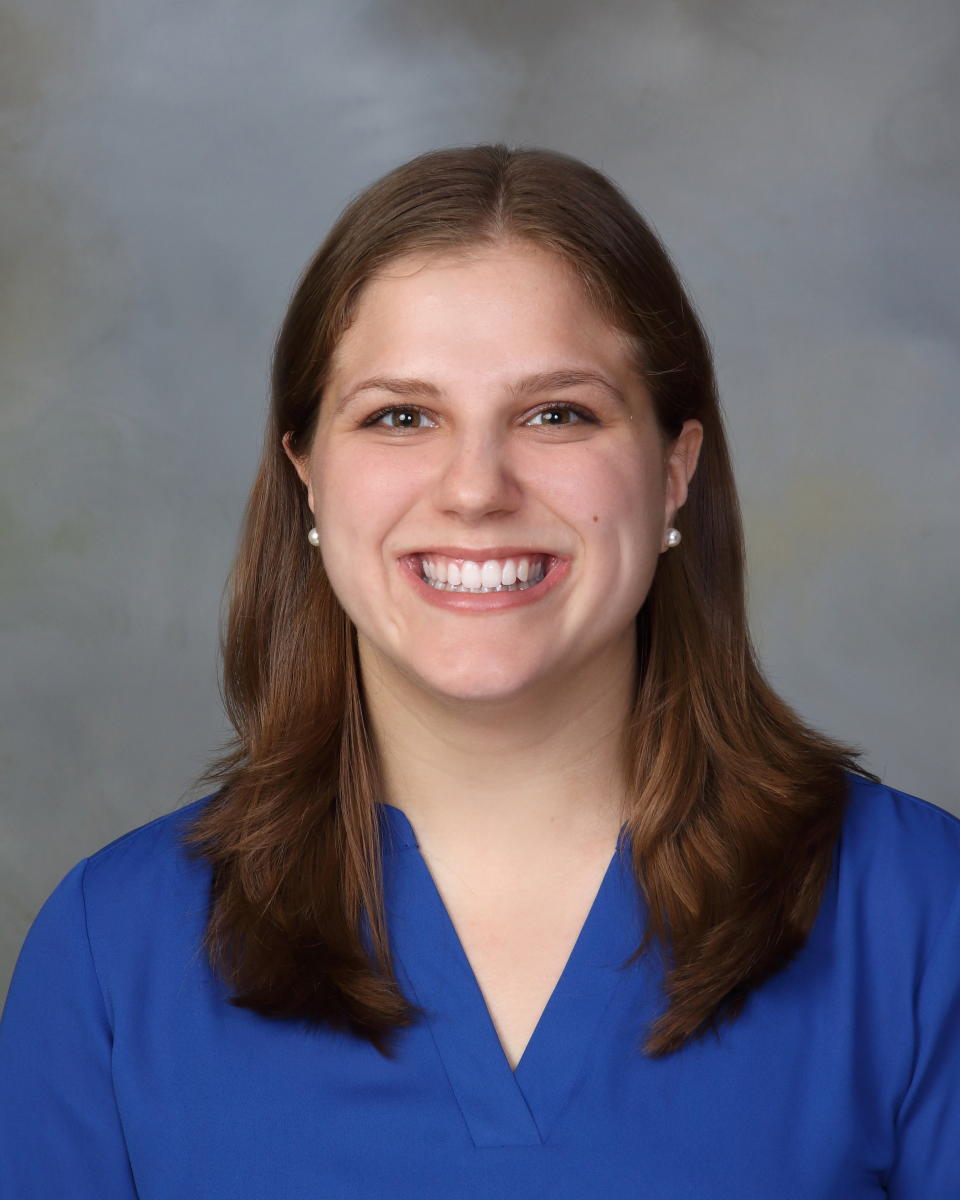 After learning about the physician assistant career in high school from a family friend, I knew it was the path for me. I love the flexibility of the job and the ability to impact patients in our ever changing healthcare system. My liberal arts education from Kalamazoo College allowed me to learn about health and medicine from a variety of different viewpoints including biology, sociology, history, and anthropology, and begin to understand the factors that can affect an individual's access to medical care. I also had the amazing opportunity to live and study in Ecuador for six months while in college, as well as complete an internship and thesis exploring the impact of electronic medical record systems on patients and providers. I graduated in 2015, and worked as a clinical research assistant in endocrinology, helping facilitate clinical trials for patients with diabetes. To further my experience and understand other aspects of the medical field, I then went on to work as a nursing assistant on a cardiac unit and more recently in pre and post anesthesia. I also volunteered for more than 3 years at a free clinic in my hometown for uninsured patients, and cultivated my passion for working with underserved populations and those with limited access to healthcare.  I am very thankful to be a part of the Marietta College Physician Assistant Program and excited for my future career as a physician assistant. After graduation, I plan to work in a setting where I can bring healthcare to those who need it most, and try to help close some of the health disparities that currently exist in our society.
---
Kelliann N.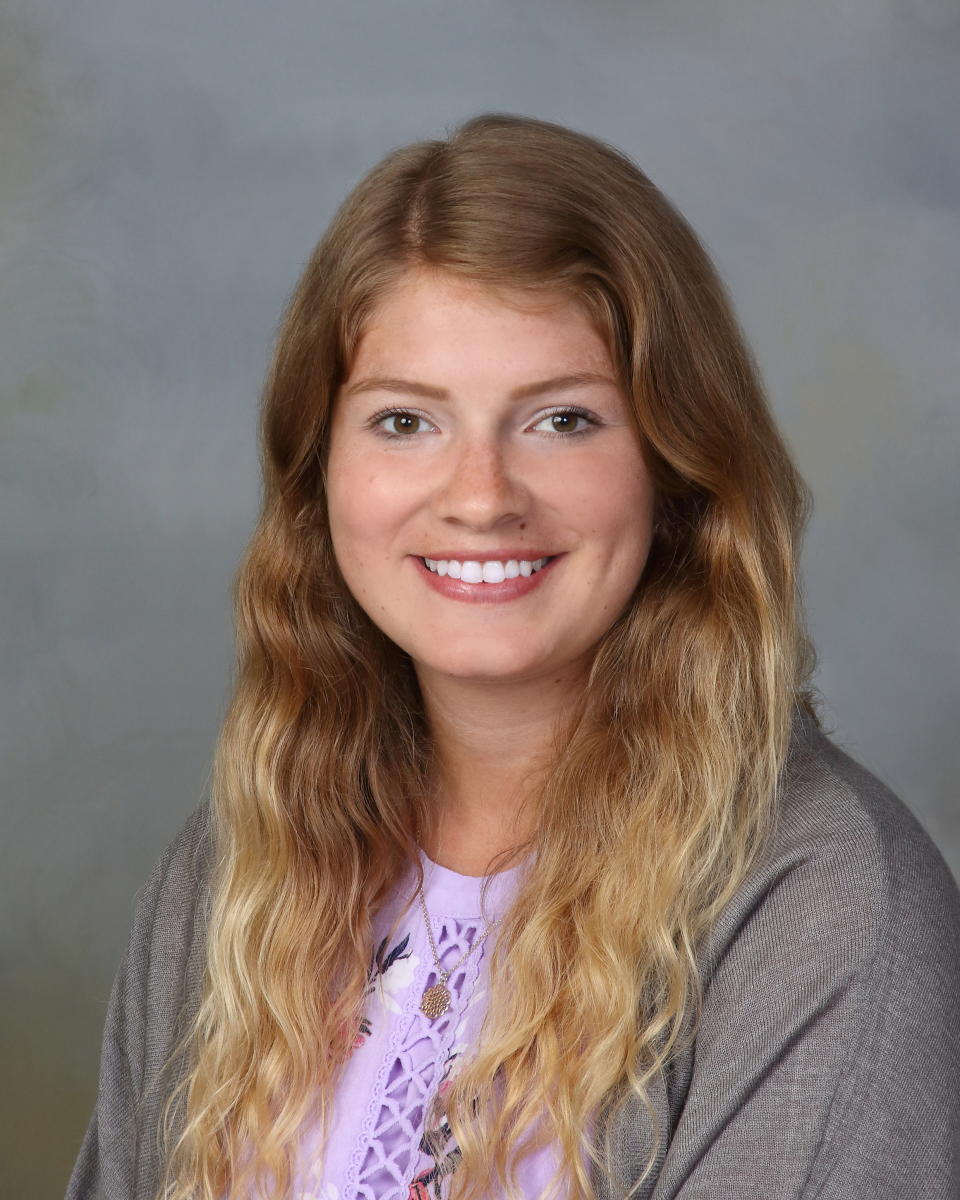 I knew from a very young age that I wanted to pursue the career of a physician assistant. When I was younger and hurt my back from gymnastics, a PA diagnosed me with a bulging disc, and told me that for the sake of my health, it would be wise to quit gymnastics. The PA was there for me on an emotional level, and genuinely showed she cared about me and my future health. She put my health into a whole new different perspective for me at such a young age. My experience with her is what ultimately drove me towards this career; to be able to educate others about their health, and to connect and help people in need. My interest is in emergency medicine, but I am eager to learn and experience more about other specialties during the next two years. I am looking forward to working with patients and other health care providers in the near future. I am grateful to be given the opportunity to represent Marietta College's PA program with the hopes of acquiring personal growth and a strong education on my journey to becoming a physician assistant.
---
Thanna O.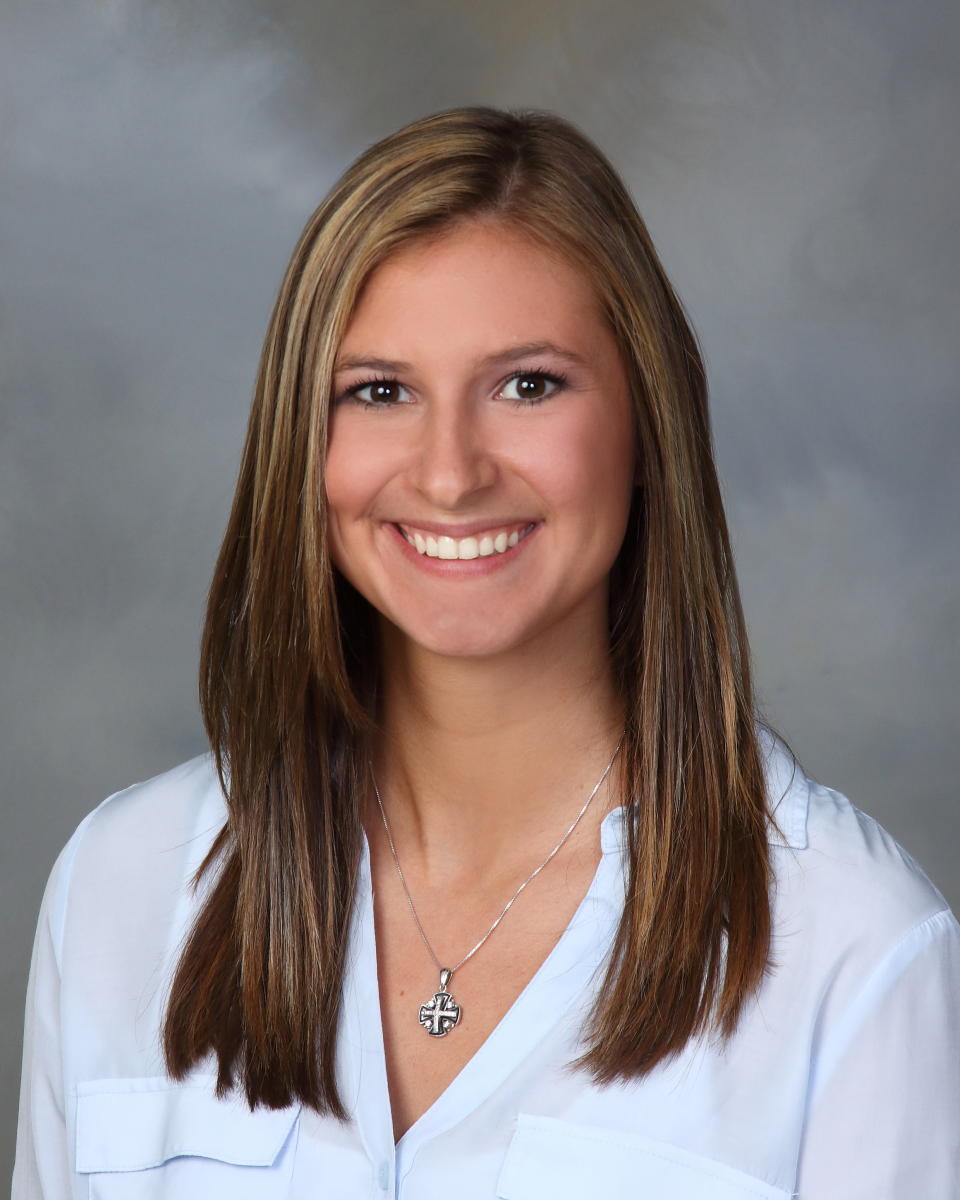 I have been around doctors and physician assistants my entire life. Having been a student athlete, I have witnessed as well as experienced many different injuries which is where my interest in being a PA began. Learning how to overcome many injuries due to the physical nature of the soccer game and my midfield position has given me the opportunity to get to know many PAs very well. I have also learned from my brother's sports injuries and have watched and learned from the different techniques used in his recoveries. My time shadowing in the orthopedic department at UPMC further confirmed my desire to become a PA. I really loved being in the OR and watching surgeries on different nerves and muscles in both the shoulders and feet. I was very excited to be accepted into Marietta's PA program. I am proud to be a member of the class of 2020 at Marietta and am looking forward to furthering my education and becoming the professional I strive to be.
---
Kyle P.
Growing up, I have always had a natural caring personality, but a question I asked myself throughout high school and college was how am I going to apply that to my career and life outside of work. I did not know I wanted to become a physician assistant until rather recently, and there isn't one life-changing moment that opened my eyes to the profession specifically. Rather, it was a collection of moments and events that brought out my strengths and interests. My decision to become a physician assistant was really the result of a hypothetical equation. Throughout my high school and college years, I tried to figure out which career path would best fit my strengths and interests and what field would be best for me to have an impact on those around me. So with where I am now, I couldn't be happier with my decision to become a physician assistant. After graduating from Bethany College, I worked as a medical scribe in the emergency room and in a physician's practice at Wheeling Hospital. This opportunity motivated me and increased my passion for the field of medicine. I am embracing the challenge of undertaking the rigorous curriculum at MCPAP to best prepare me for a career of impact on those around me. I truly enjoy the team aspect of medicine and look forward to applying my skills towards a career centered on helping the well-being of others.
---
Madison R.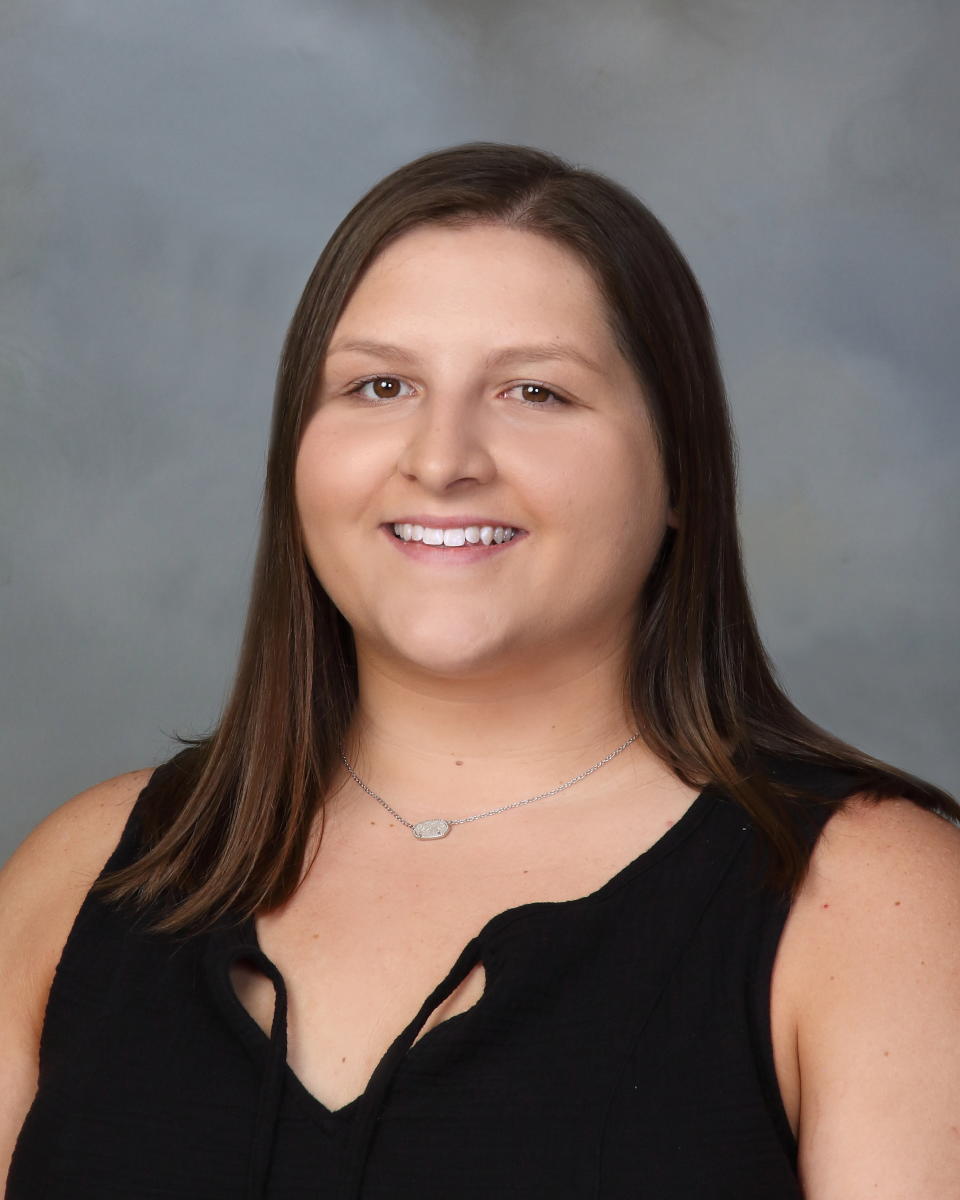 Growing up and into my early adult life, I have always had a passion for people and helping others. This factor combined with my own personal healthcare experiences, as both a patient and provider, inspired my desire for a career in medicine. I had dreamt of becoming a pediatrician since I was 12 years old, and even started my undergraduate degree on the pre-medicine track. It wasn't until my sophomore year of college that I was introduced to the physician assistant profession. I immediately fell in love. The flexibility the PA field provides better fits my ever-growing medical interests and will best allow me to balance a career and a personal life. Although this adaptability is important, the biggest draw for me is that the physician assistant is the one who really forms the relationship with the patient. I realized this through my shadowing experiences which only further solidified my decision to pursue this field. I am so honored and excited to be a part of the Marietta College Physician Assistant Program Class of 2020. I cannot wait for the opportunities and experiences this program, and my future career, will provide me!
---
Matthew S.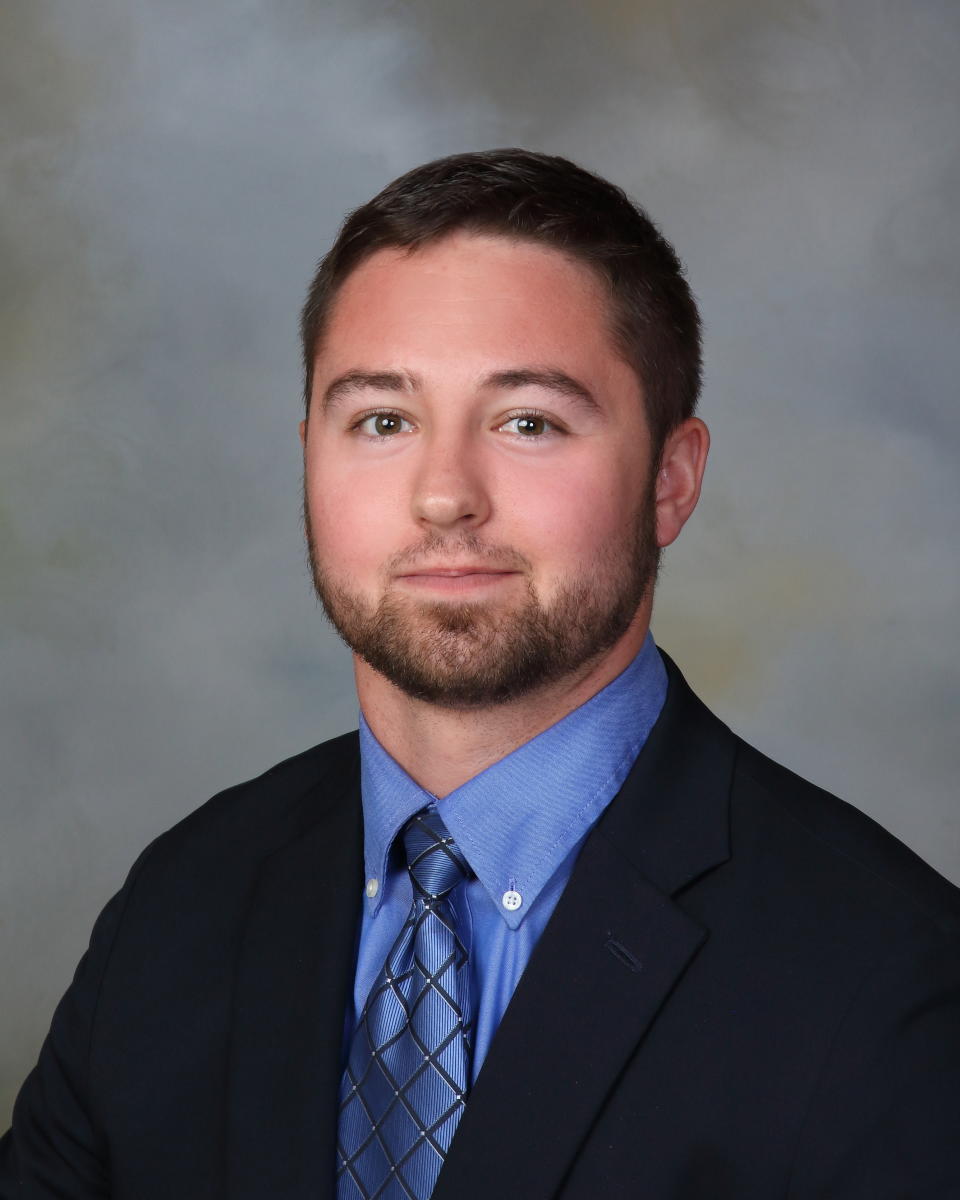 I graduated from the Bowling Green State University in fall of 2016 with a bachelor's degree in Applied Health science. When I initially entered my freshman year, I planned on pursuing a career in Physical Therapy.  During my first semester I took a class called Introduction to Medical Professions and I became intrigued when I first learned about the physician assistant career path. The multiple opportunities for hands-on patient care, the chance to work with a team of healthcare professionals, and the flexibility of specialties really stood out to me. I could not get the career off of my mind and the next semester I began taking classes required for physician assistant programs combined with shadowing. I quickly fell in love with the physician assistant profession, and I am honored to be part of the Marietta College Physician Assistant Program!
---
Victoria S.
For as long as I can remember, I knew I wanted to work in the medical field because of the chance to interact with people and make an impact on their life; however, I was unsure of what career path I wanted to take. My sophomore year of high school I discovered the PA profession, and after researching the role of a PA in the medical field and shadowing PA's in numerous specialties, I knew that this was the career path for me. In order to gain more experience interacting with patients in a medical setting, I volunteered in the Infusion Center at Mon Health in Morgantown, WV. I recently received my B.S. in Exercise Physiology from West Virginia University, which provided me with a solid educational foundation for entering the medical field, and the opportunity to obtain additional patient care experience as an intern at the WVU Human Performance Lab. I am so excited and honored to be part of the MCPAP Class of 2020!
---
Amanda S.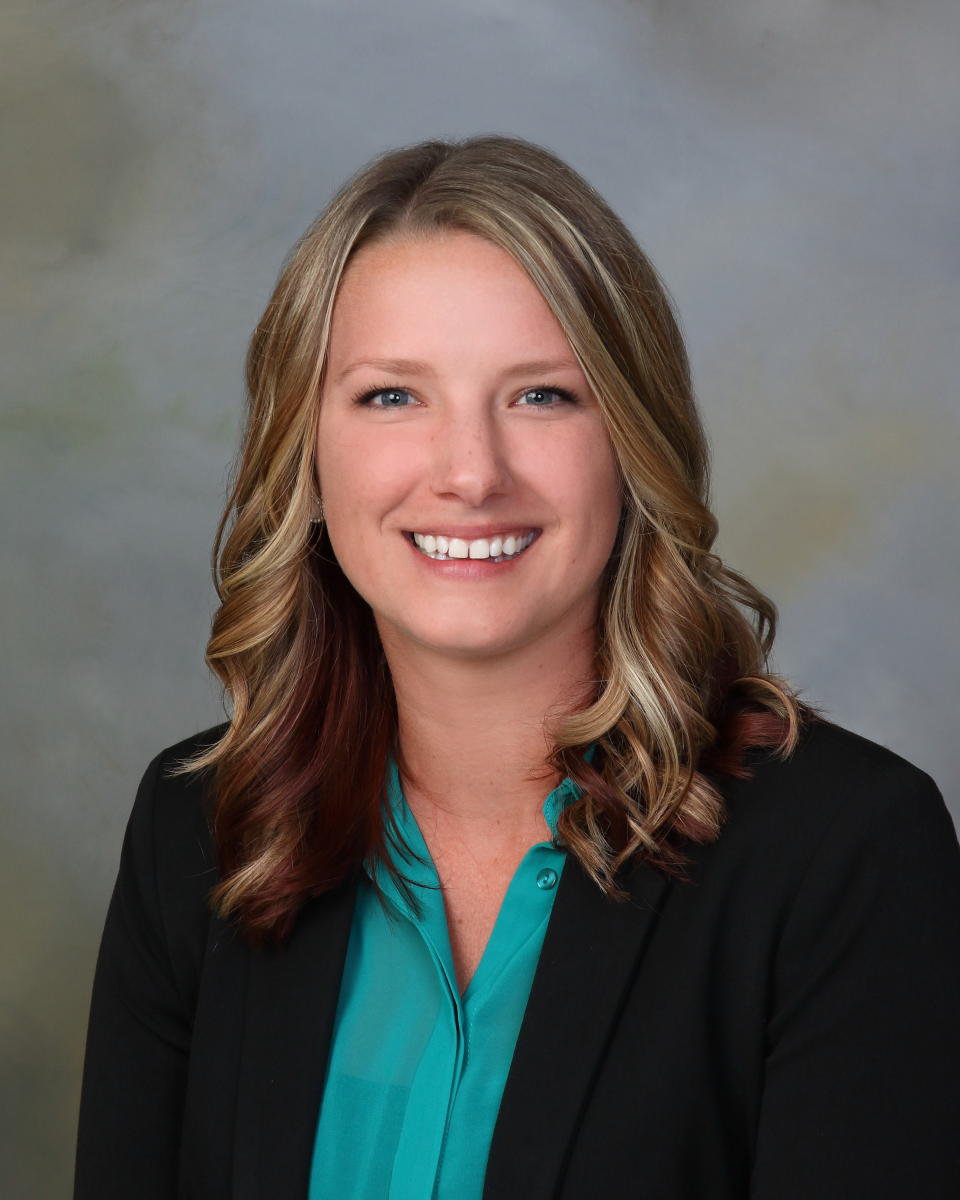 One of my favorite books as a child was my mother's anatomy book. Many of my family members work in the medical field and I have always found myself drawn to it as well. Upon high school graduation, I enlisted in the Navy for six years in hopes of discovering myself and the career path for me. Six years later, I had determined I wanted to pursue physical therapy. During orientation to exercise science at Ohio State University I learned of the physician assistant profession and found myself drawn to their versatility and ability to improve and expand healthcare. This was it, the career I had been searching for! It still seems surreal that I have been selected for such an amazing opportunity and I am proud to be a part of the Marietta College Physician Assistant Program Class of 2020!
---
Kathleen S.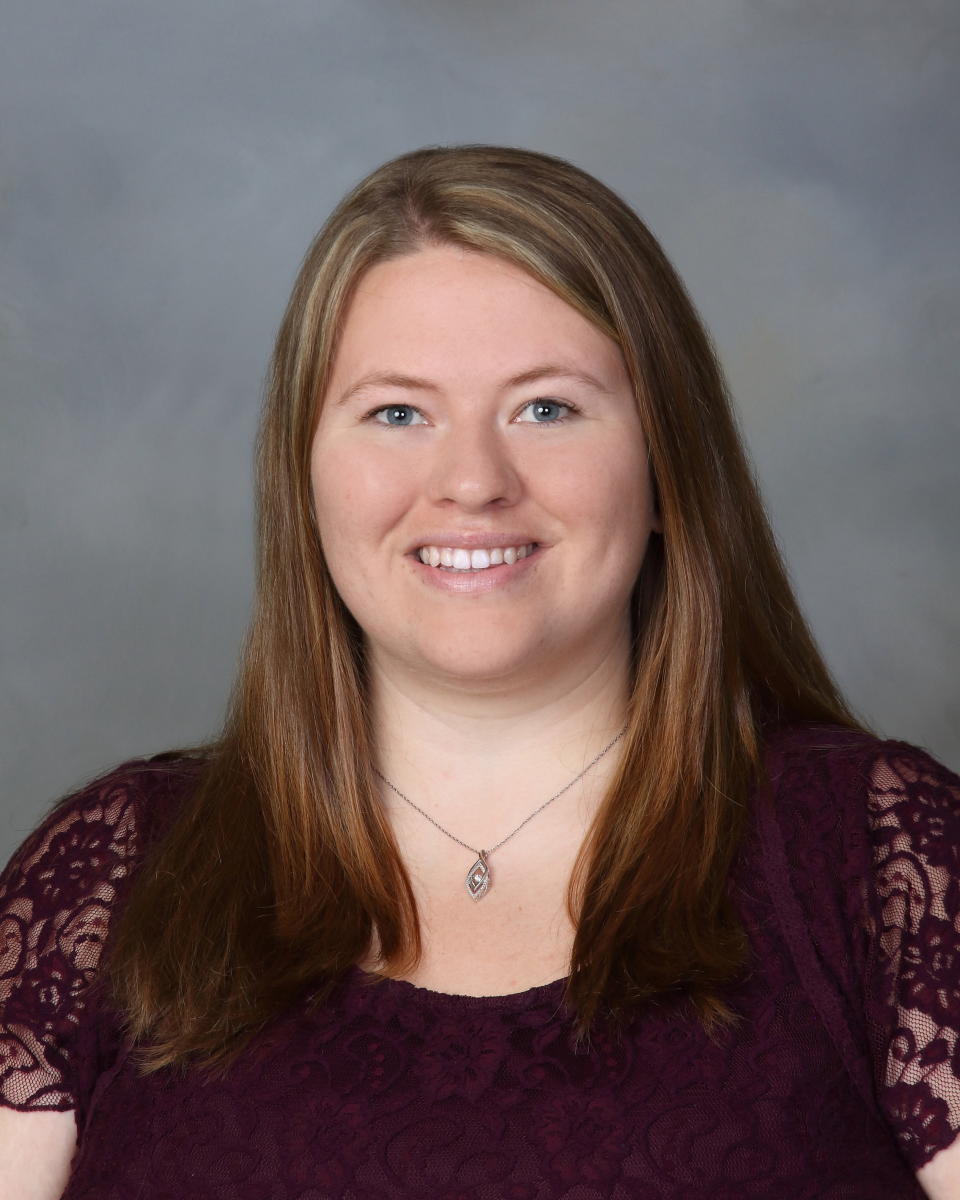 I have always had an interest in the medical sciences. During my undergraduate education I was employed as an undergraduate research assistant.  While I thoroughly enjoyed it, I learned that I was more interested in being at a patient's bedside than at a laboratory bench. This led me to volunteer in the emergency department at Gritman Medical Center, which affirmed my decision to become a physician assistant.  After graduating, with my B.S. in Biology and a minor in Spanish, I continued to gain healthcare experience as a CNA, a clinical technician, and job shadowing PAs in various specialties. Being from a rural area, I understand how healthcare shortages can impact families and communities, and I am excited that PAs are able to increase access to patient care. I also love the versatility of the PA profession, this unique trait allows them to meet the specific needs of their community. I am incredibly excited and grateful to be part of Marietta's phenomenal class of 2020 and look forward to continuing my journey.
---
Victoria S.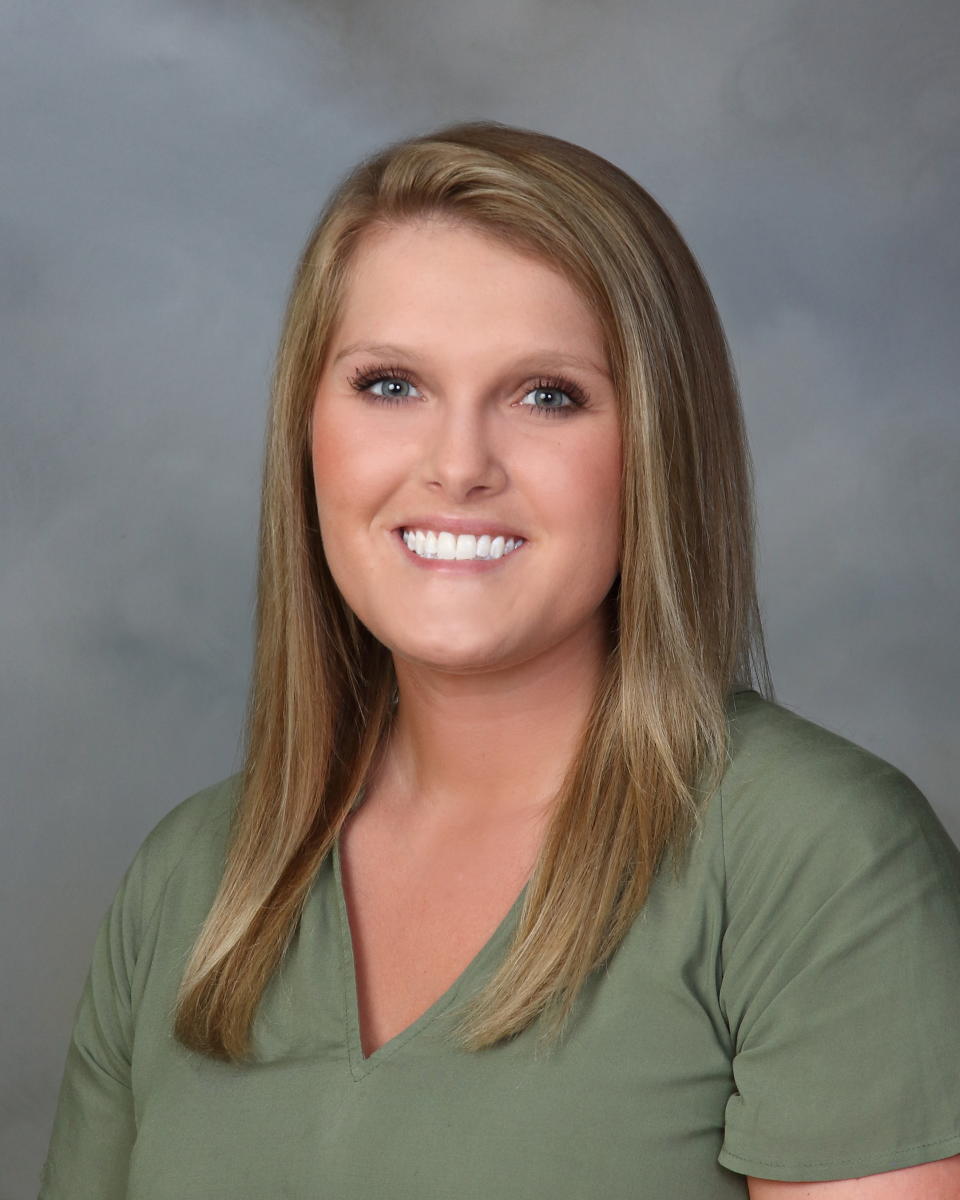 As a little girl, I just knew I was going to grow up to become a princess with special powers to help people. However, as I grew up I realized that being a princess wasn't a realistic goal but having the capabilities to help people was still achievable. During my high school and undergraduate years, I had to opportunity to work in different medical fields and shadow a range of health care providers. Those opportunities helped me fall in love with the physician assistant career. There were three things that stuck out to me after shadowing and working with physician assistants: passion, patient relationships, and flexibility. Life is about balance, and the physician assistant career will allow me to be a great health care provider while having a well-rounded personal life. I'm blessed to be a part of the Marietta College Physician Assistant Program Class of 2020. I'm ecstatic to start my journey as a physician assistant, and I can't wait to see what my future has in store!
---
Kayla S.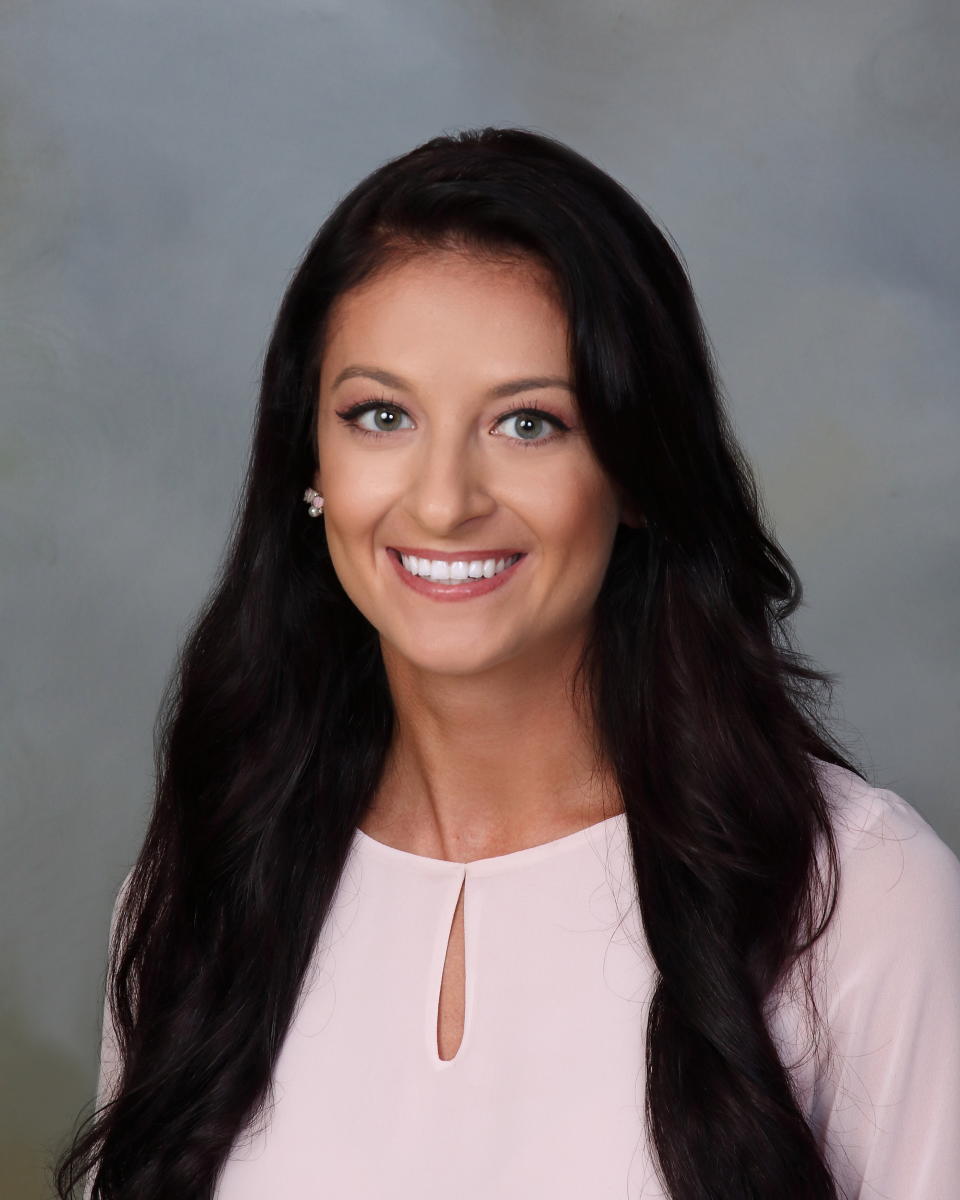 In the past few years, I have grown more than I thought I ever could.  While I was working on my undergraduate degree at Michigan State University, I was volunteering in the emergency room at the hospital, shadowing some amazing PAs, and worked at the Brain Rehab center where I got to meet and care for some amazing patients.  Every time someone would ask me "how was your day", I would always respond with "life changing" because it truly was.  The grades you have to maintain, the experiences in the medical field that you need, just the effort that is required to be part of a PA program takes commitment and dedication that has brought me one step closer to my life goal.  There are many things about the medical field that have always interested me growing up.  I became a CNA when I was in high school and became a phlebotomist when I was in college. I aim to be fortunate enough to change lives in similar ways as the PA I strive to be; I remain determined and will not ever abandon this dream, goal, and life purpose. Years from today, through my growth and experiences, I hope to be a role model for someone with the same qualities and professional objectives as I have today. I chose PA because helping others makes me feel like I have a purpose, and there is no other program that I would rather be in than the PA Program at Marietta College, class of 2020. Admittance to this respectable program is not the beginning or the end … it is the next step of my journey to become a reflection of who I admire.
---
Mackenzie S.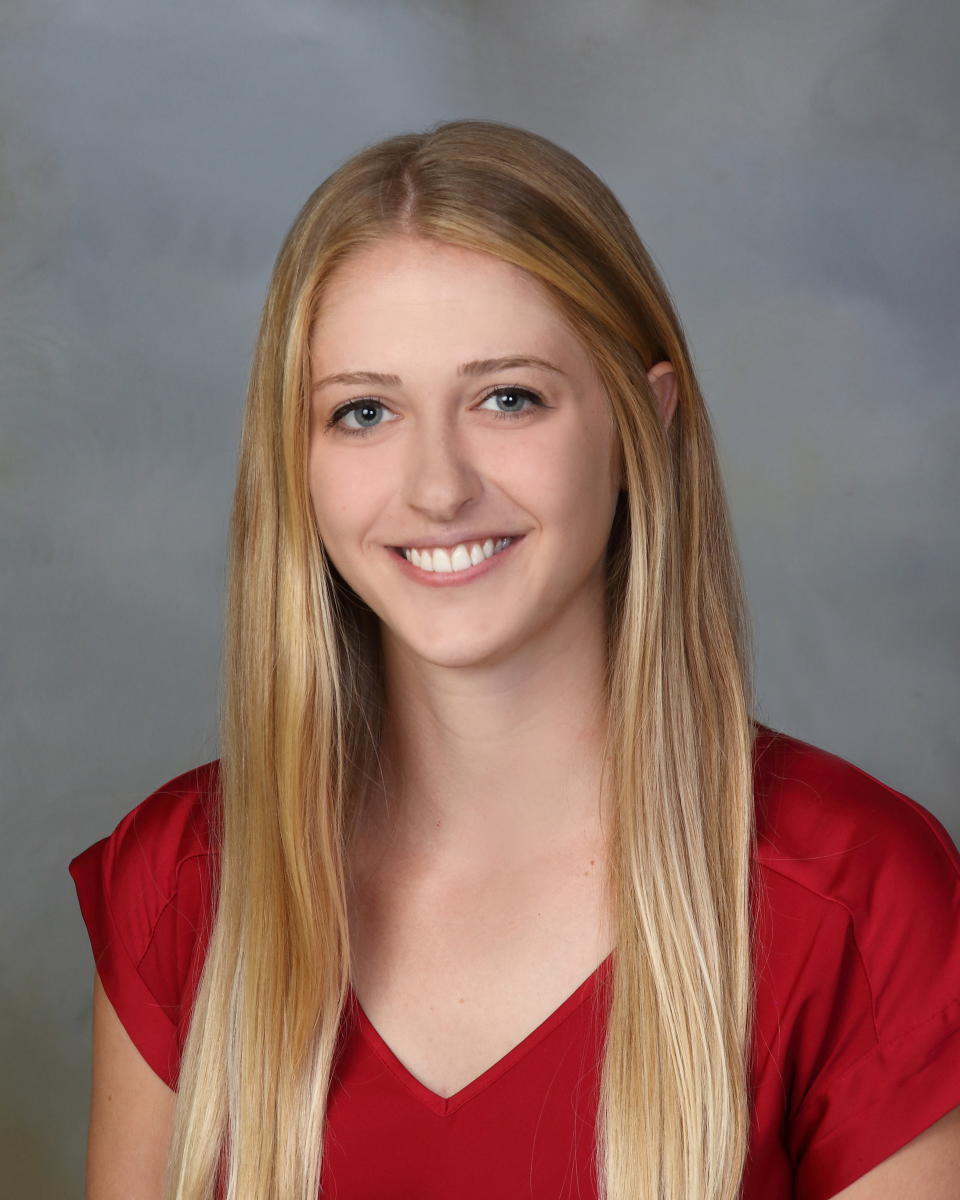 Ever since I was young I knew I wanted to go into the medical field, but I wasn't sure what I wanted to pursue. It wasn't until my sophomore year of college that I realized my true passion for the physician assistant career. Soon after changing my major I started working as a medical scribe in an ER at Ball Memorial Hospital. This job allowed me to work directly with a physician assistant and the rest of the healthcare team. I particularly enjoyed the environment because of the fast-paced work ethic and the unique cases that walked through the door daily. Though I love the ER, my goal is to work in an oncology unit upon graduating. I am grateful for the opportunity Marietta College Physician Assistant Program has given me and I can't wait to see where this journey takes me.
---
Emily Y.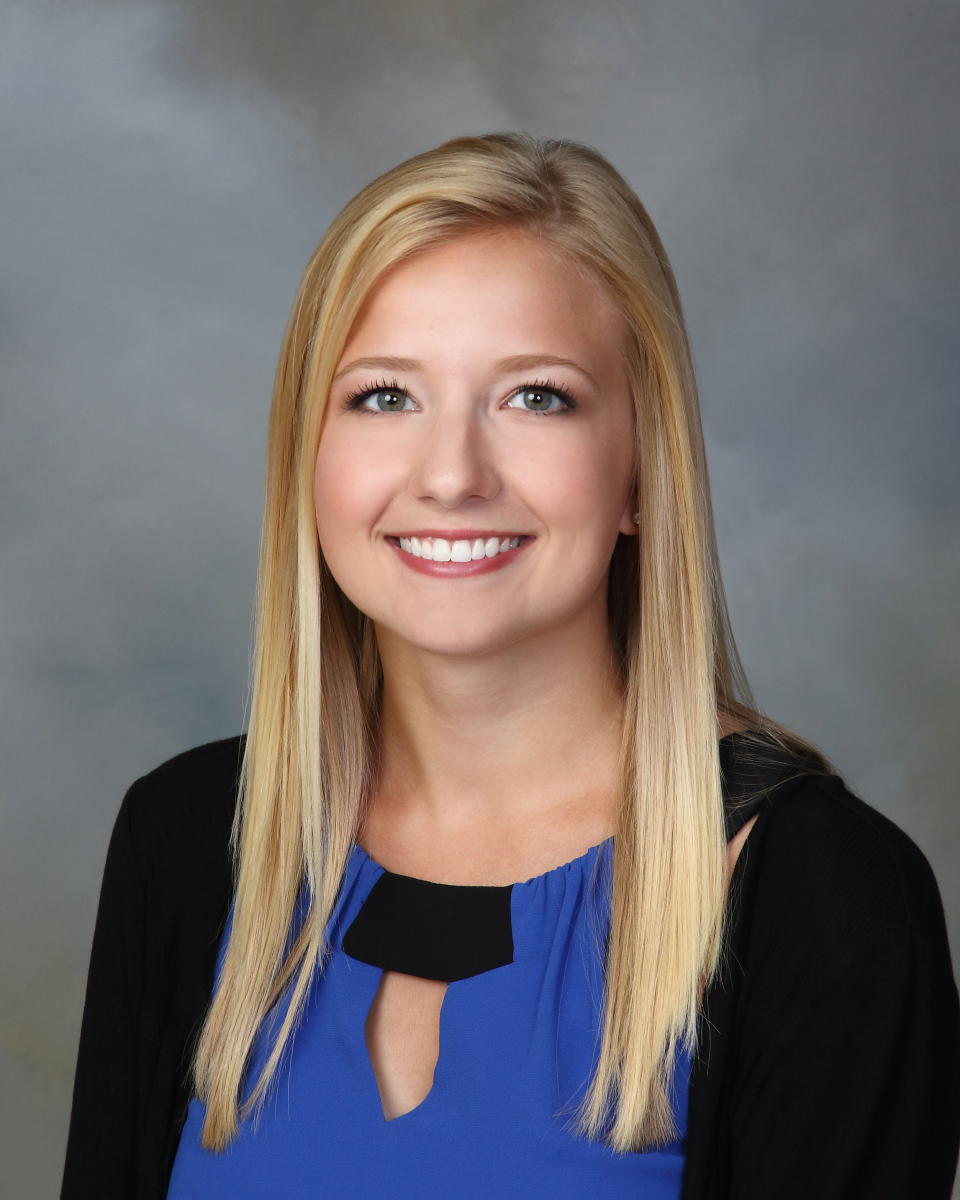 I began my college career as a chemical engineering major, but quickly realized that I wanted a career that had a more direct impact on others' lives. While researching careers in the medical field, I stumbled upon the physician assistant path and became very interested in the profession. I changed my major to human biology and began working as a patient care technician at my local hospital to prepare myself for a career in healthcare. Working as a PCT gave me invaluable experience working closely with patients and learning how to interact with them. I also shadowed a PA in an emergency department and in primary care, and quickly made my decision that this was the profession that best fit my lifestyle and life goals. Shadowing the PA in primary care solidified my decision to become a PA because I directly saw the impact that a PA can have on patients and how closely they get to work with them. I am very excited and honored to be a part of the Marietta College Physician Assistant class of 2020.