Taylor A.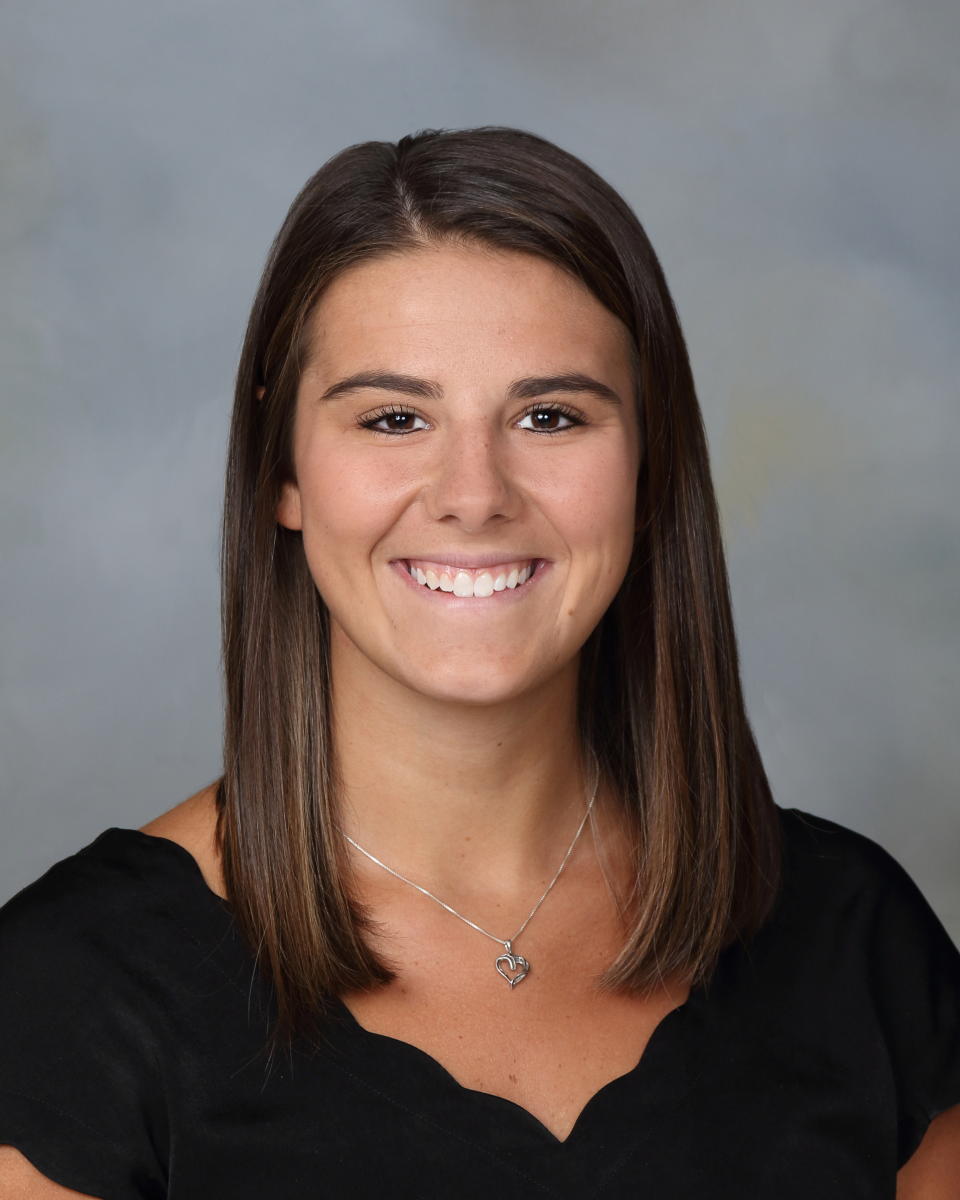 This past spring, I graduated from the University of Mount Union with my Bachelor of Science degree in biology. I have been surrounded by the medical field my whole life with my dad being a doctor and my mom being a nurse. I knew at a very young age that I wanted to be in the medical profession I just wasn't sure what it was going to be until I got older. As I got into college and started to find out about more careers in the medical field, I started going to a pre-physician assistant club to learn more about the physician assistant career. It always seemed like such a fulfilling and incredible career that impacts many lives. During my summers in college I worked for a home health care company, but I really began to fall in love with the career through my shadowing hours where I got to see different physician assistants helping so many people. I am very honored and excited to continue my journey to becoming a physician assistant here at MCPAP with the rest of the 2021 class!
---
Kristen B.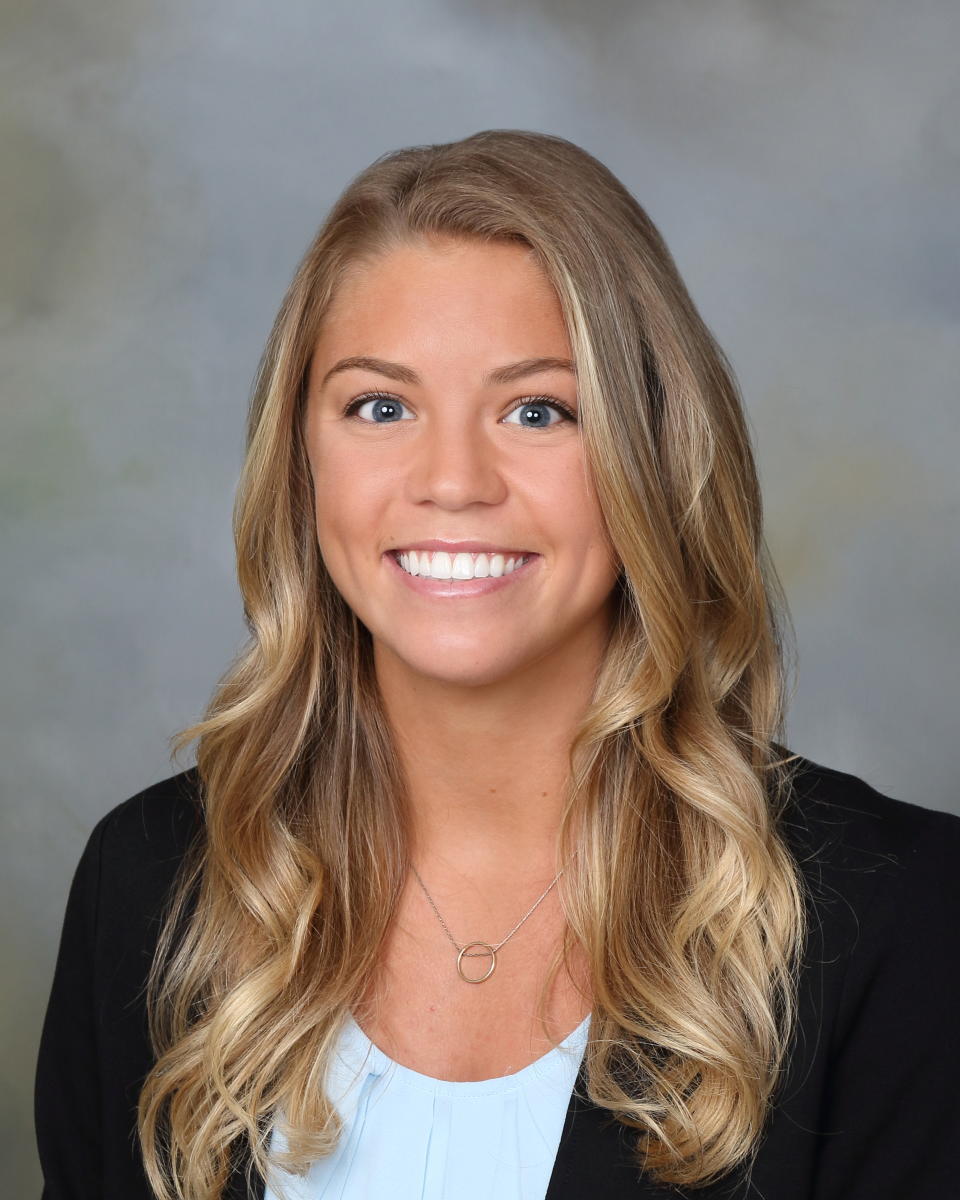 We all have individual dreams and goals. Some are more far-fetched than others, but no goal is out of reach if one has the courage to pursue it. This program is a huge step in the direction of my dreams. I chose medicine, not because I come from a family of nurses, but because there is no other professional field that I feel is as challenging, rewarding, and honorable as this. I grew up in a suburban Pennsylvania town known as Phoenixville, about 40 minutes northeast of Philadelphia, with my amazing family and our dogs and cats. I will put a special emphasis on my family because I would not be where I am today without their support. I graduated high school from Spring-Ford Senior High in June 2014. I attended Indiana University of Pennsylvania where I received a Bachelor's degree in biology/pre-medicine in December 2017 and played varsity soccer for four years. It was here where I found my calling to physician assistant studies through various shadowing opportunities, internships and with the help of the faculty at IUP. Following graduation, I worked as a nurse's aide in a local assisted-living and memory care facility. During my time off from school, I also continued to play soccer and paint pet portraits. I am overly excited about being a part of this program at Marietta College. I look forward to the day's ahead and taking action in the pursuit of my dream and my passion for serving others in need.
---
Kambrie B.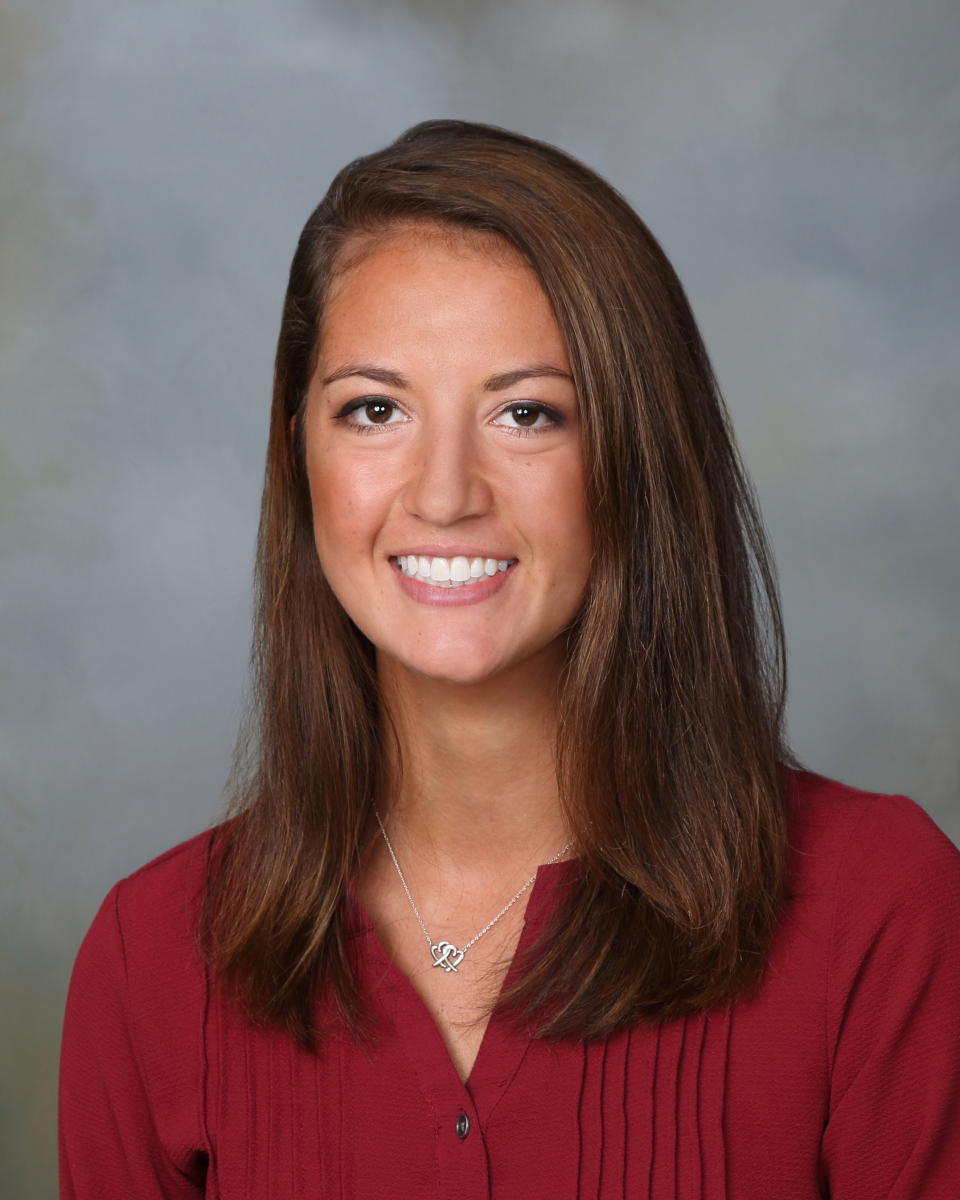 For as long as I can remember, I knew I wanted to pursue a career in the medical field. I graduated from West Virginia Wesleyan College with a bachelor's degree in Exercise Science where my fascination for learning about the human body started. During my time at Wesleyan, I joined the Pre-PA club and instantly was intrigued by the profession. I then shadowed an amazing PA in a Family Practice office in my hometown, which solidified that this was the right career choice for me. With the help of two amazing professors at WVWC, Dr. Greg Popovich and Dr. Allison Hull, they pushed me, believed in me, and provided me with the tools to be successful and achieve my dream of being accepted into Physician Assistant school. I am so excited and eager to start learning and tackling the goal of working with people and learning the ropes of becoming an amazing PA. I am incredibly grateful to be a part of Marietta College's PA Program class of 2021!
---
Stephanie B.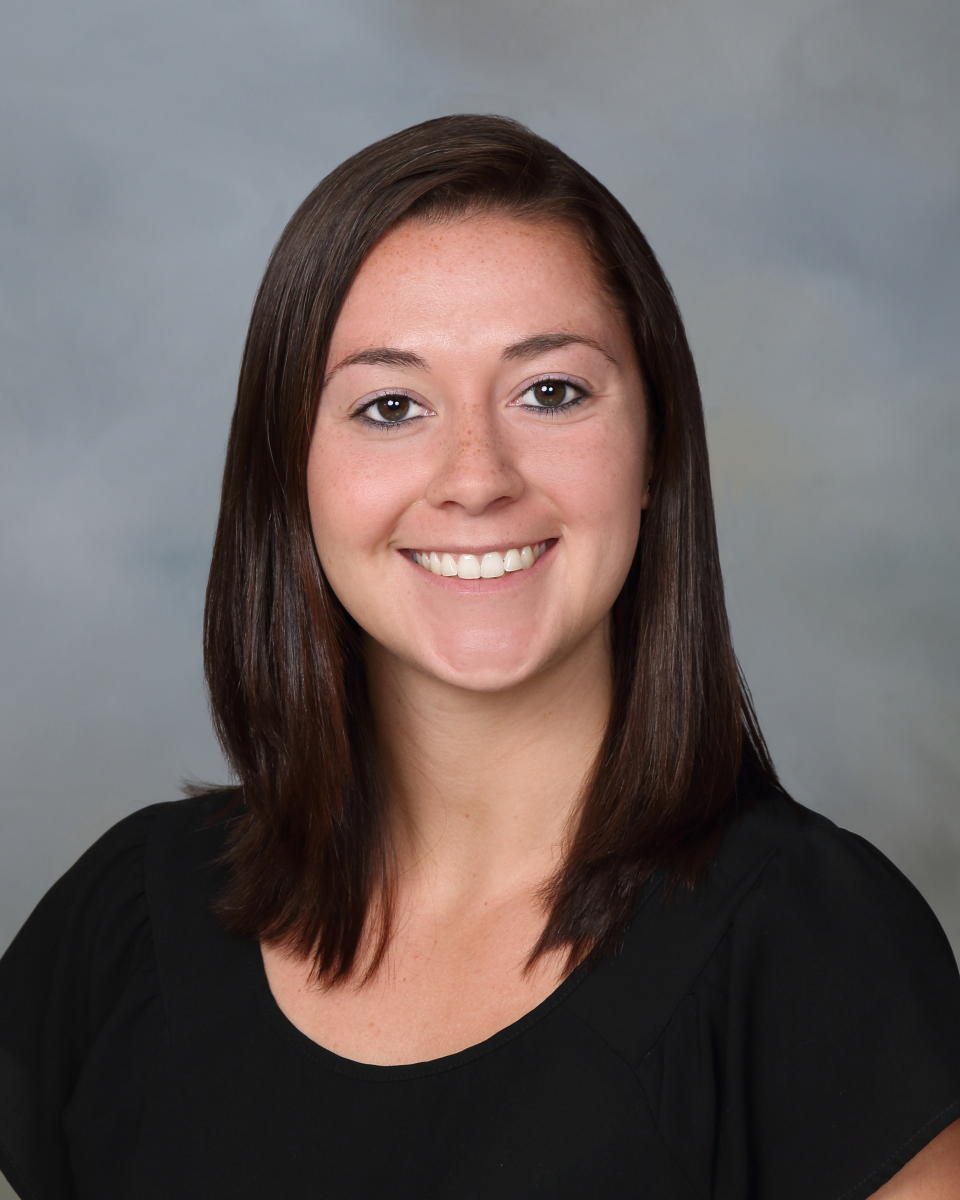 From a young age, I learned the importance of compassion and dependability as a result of my experiences caring for my older brother, who unfortunately was born with cerebral palsy. As a result of helping him with his activities of daily living throughout my life, I had to learn the importance of patience and selflessness. Furthermore, these experiences have become an integral part of my identity and, more importantly, helped me to figure out that I want to devote my life to helping and caring for others. More particularly, I have found that a career in the medical field aligns with my academic strengths and personality. In addition to my experiences caring for my brother, I developed a keen interest in the healthcare profession having two role models in my parents, a dentist and pharmacist, who helped fuel my passion for the sciences and the medical field. I pursued this interest through my undergraduate education at the University of Pittsburgh, where I majored in Rehabilitation Science. Following my interest in the healthcare field throughout my undergraduate studies brought me to the decision to pursue a career as a physician assistant. I am beyond grateful to be realizing this goal as a part of Marietta College's Physician Assistant Program.
---
Dakota B.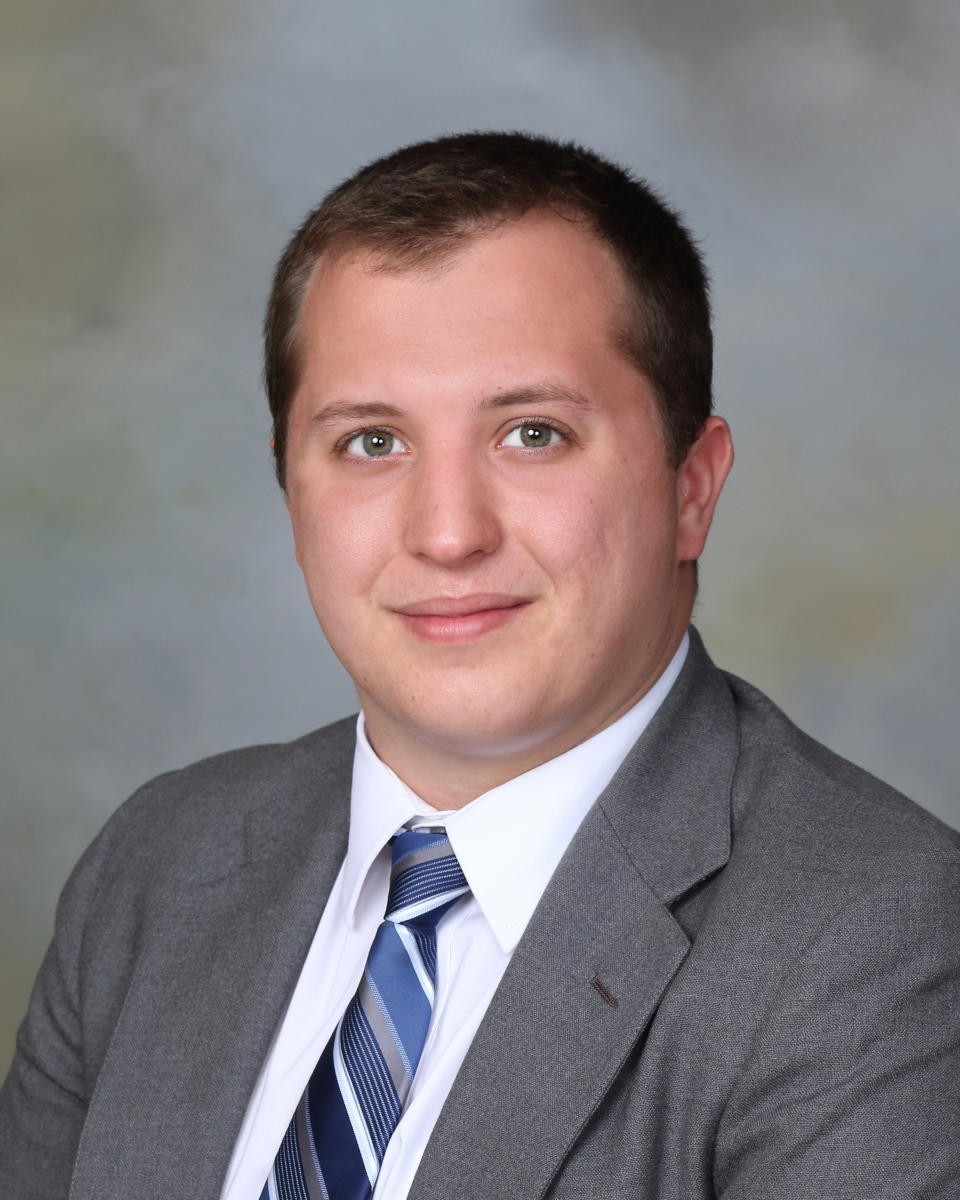 I grew up about 15 minutes outside Marietta, Ohio in a small town called Waterford. I knew that I had a deep interest in medicine, but I was ultimately unsure about the path that would be best for my goals. After my first year attending Ohio University majoring in Biological Sciences, I knew I wanted to pursue a career as a Physician Assistant after researching the roles in this collaborative position of the health care team. After my experiences volunteering in health screening clinics at OU and with children through the Muscular Dystrophy Association to gain exposure to patient settings, my choice was secured. Marietta was one of my top choices because of its known prestige and the ability to return home with a supportive and familiar environment. Similarly, this program will allow me to experience practice in the Appalachian area where I am leaning towards working in upon graduation and certification. Being able to support the community that supported me thus far in my education will be extremely rewarding and I am excited to bring my passion and drive for quality care to my future patients and colleagues.
---
Casey C.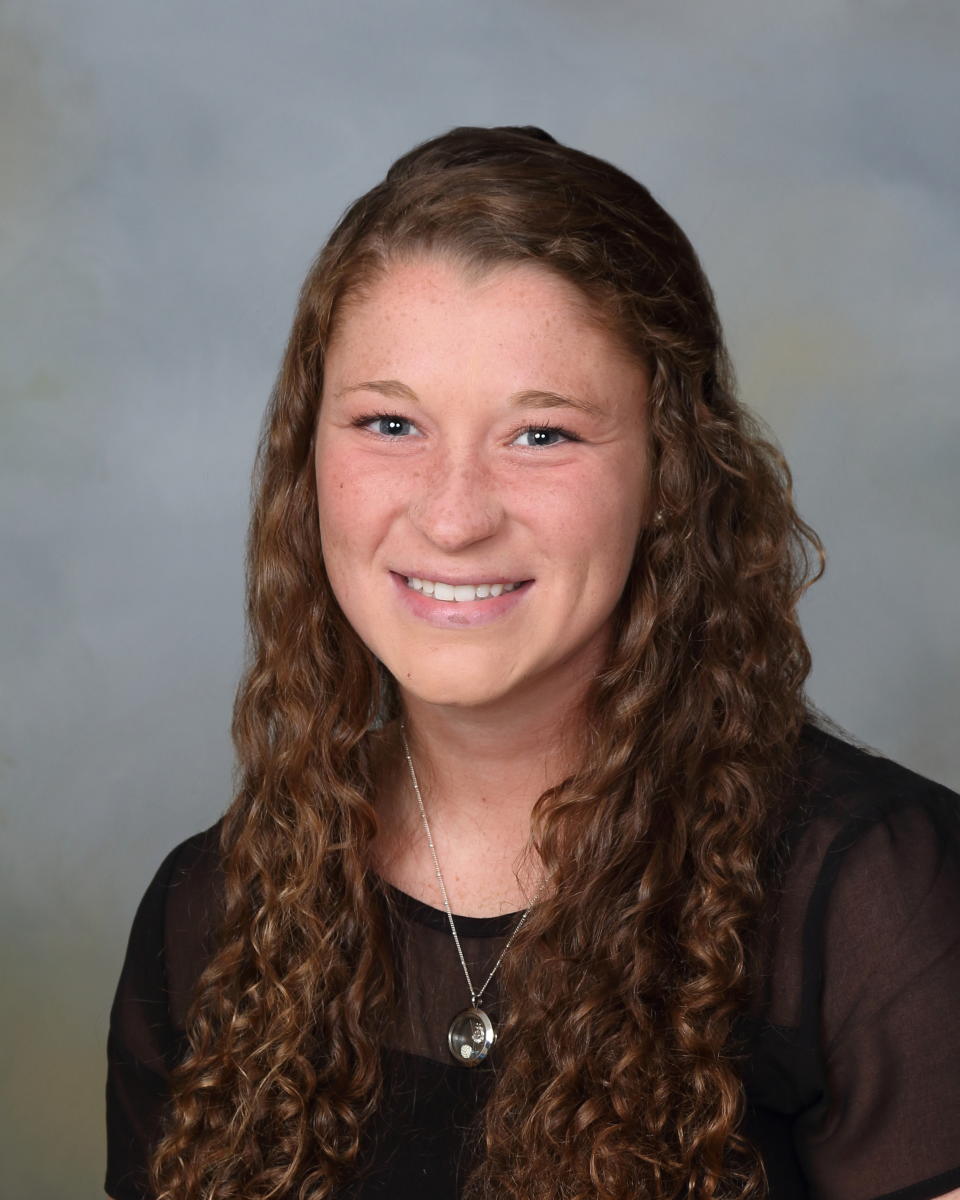 Growing up, a career in the medical field was all I had ever considered. My experiences in athletics solidified my decision to become a PA, as I battled with several injuries that often kept me out of the game. Throughout my athletic career, I met numerous physician assistants who were very influential in my recovery and career choice. Their involvement and encouragement throughout my journey opened my eyes to how rewarding this profession could be. Taking steps toward the goal of becoming a PA, I gained healthcare experience as a nurse aide at a nursing home, constantly being reminded of the many reasons to pursue this career by the gratefulness shown by the residents I helped. In May of 2019, I graduated from Bluffton University, grateful for the opportunity to continue my education at Marietta College just a month later. I am honored to be part of the Marietta College Physician Assistant Program Class of 2021 and I look forward to the experiences this program will provide.
---
Megan D.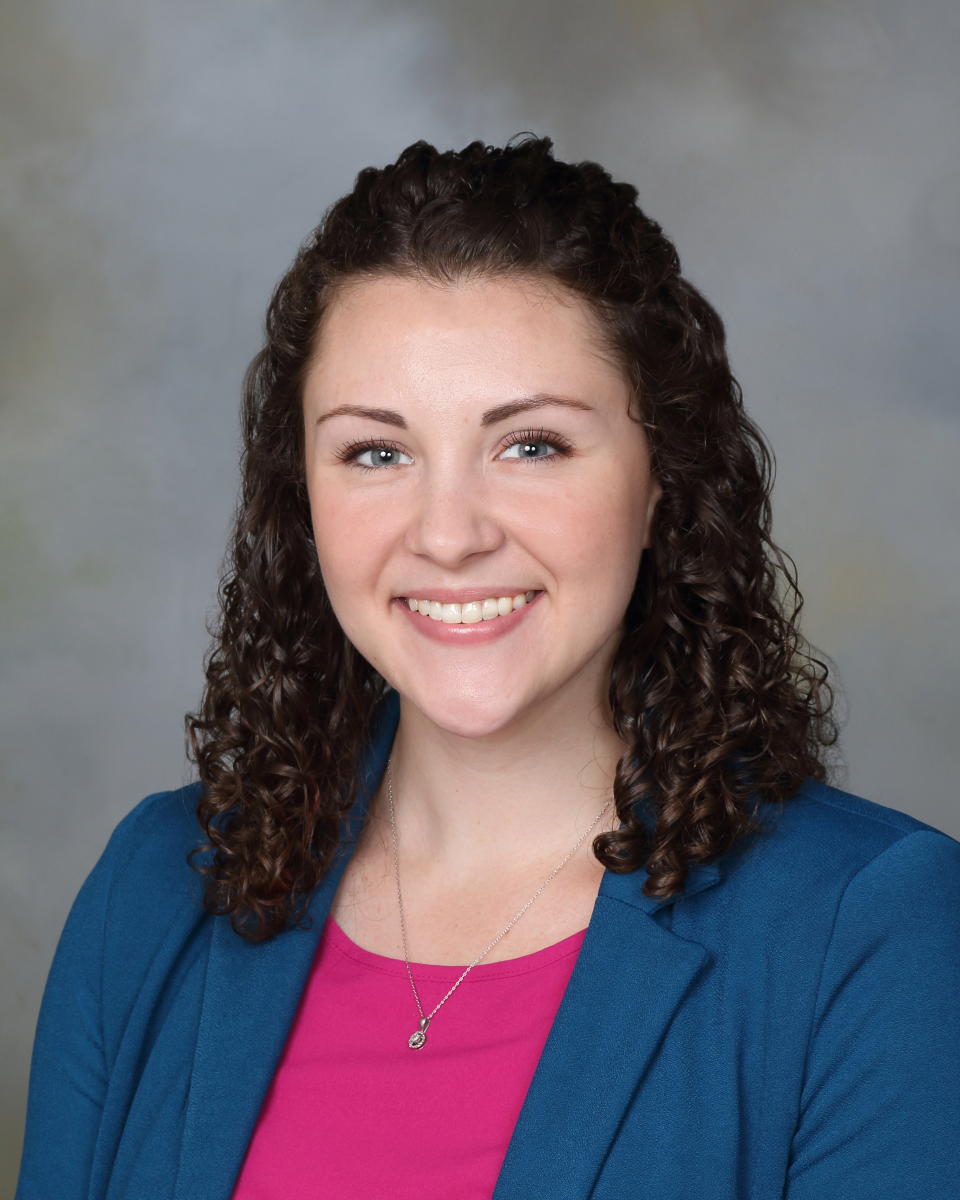 I have been interested in the sciences for as long as I can remember, however, none of my family members are in the medical field so it wasn't really on my radar until I took anatomy and physiology my senior year of high school. I loved being able to apply the information I learned to myself and things that my body could do. I eventually decided on the PA profession for many reasons, especially the focus on continued learning and opportunity for lateral mobility. I received my B.S. in Rehabilitation Science from the University of Pittsburgh in 2018 along with a certificate in Conceptual Foundations of Medicine. My four years there solidified my desire to be a PA. Some of my favorite and most challenging classes were pathophysiology and philosophy of medicine. During this time I also worked as a medical assistant at UPMC Magee Women's Hospital in addition to being a home health aide. While my classes provided me a basis to be a competent member of the healthcare team, interacting with patients has been the best part of the past few years and is what I am looking forward to most in my future as a PA. I am very thankful to be a member of the Marietta College Physician Assistant Program, and am so excited to see where this journey takes me!
---
Kate E.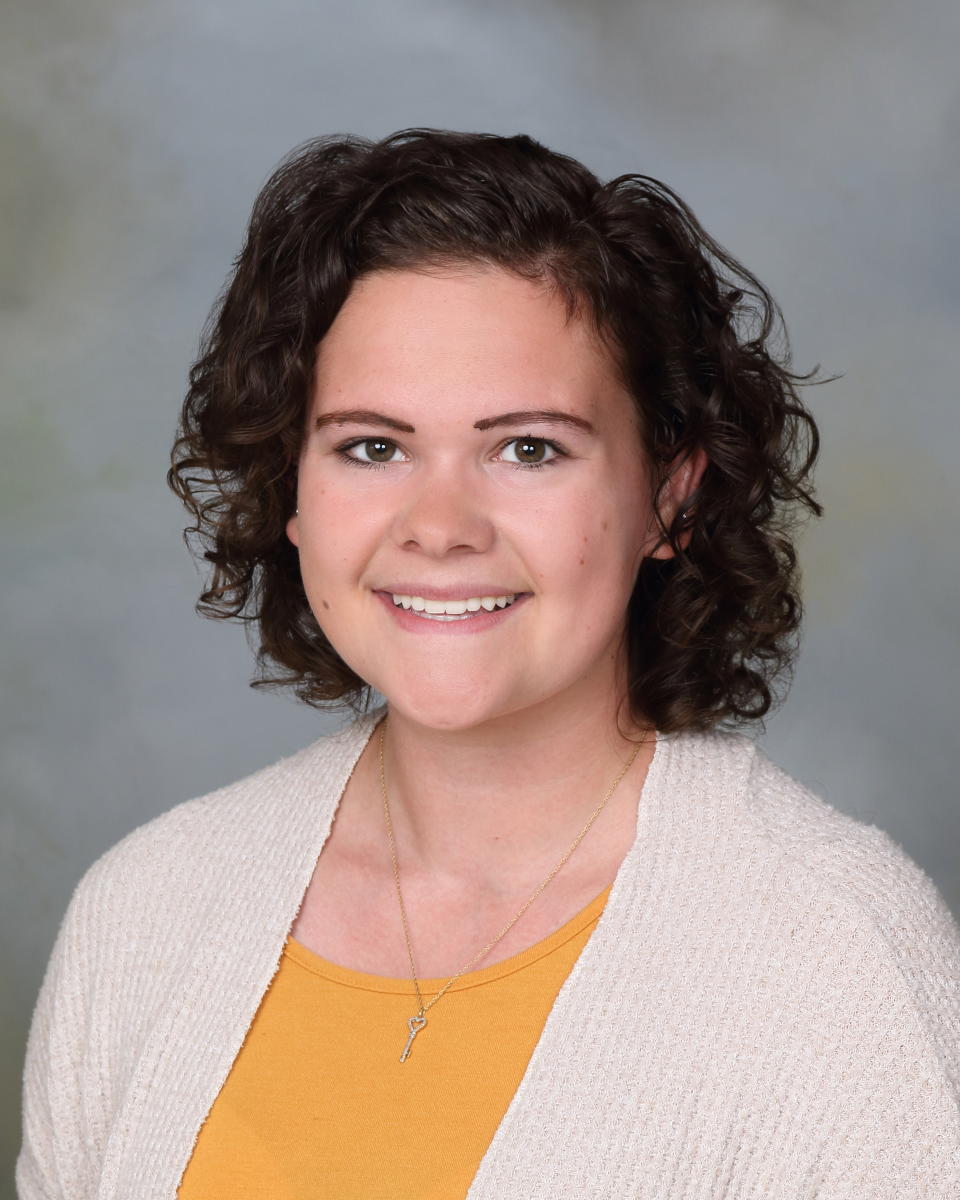 My interest in medicine began when I was diagnosed with type I diabetes at age 6. Growing up, I often had to advocate for myself as type I diabetes is a disease with many misconceptions. Thankfully, my doctors helped me to understand the complexities of this disease and manage it to the best of my abilities. When I reached high school, I decided on a career as a physician assistant as I wanted to help others just as my doctors and healthcare providers had done for me. I attended Marietta College and pursued a degree in health science. During my time in undergrad, I had the opportunity to shadow various specialties and help a local endocrinologist with health events for her patients such as cooking lessons and health seminars. These experiences helped me to learn the integral role of a healthy lifestyle is based on overall health and well-being. At this time, I am interested in working in endocrinology or hospitalist medicine, but am excited to explore other specialties during rotations. I am so grateful for the opportunity to be a member of the Marietta College Physician Assistant Program Class of 2021!
---
Cameron F.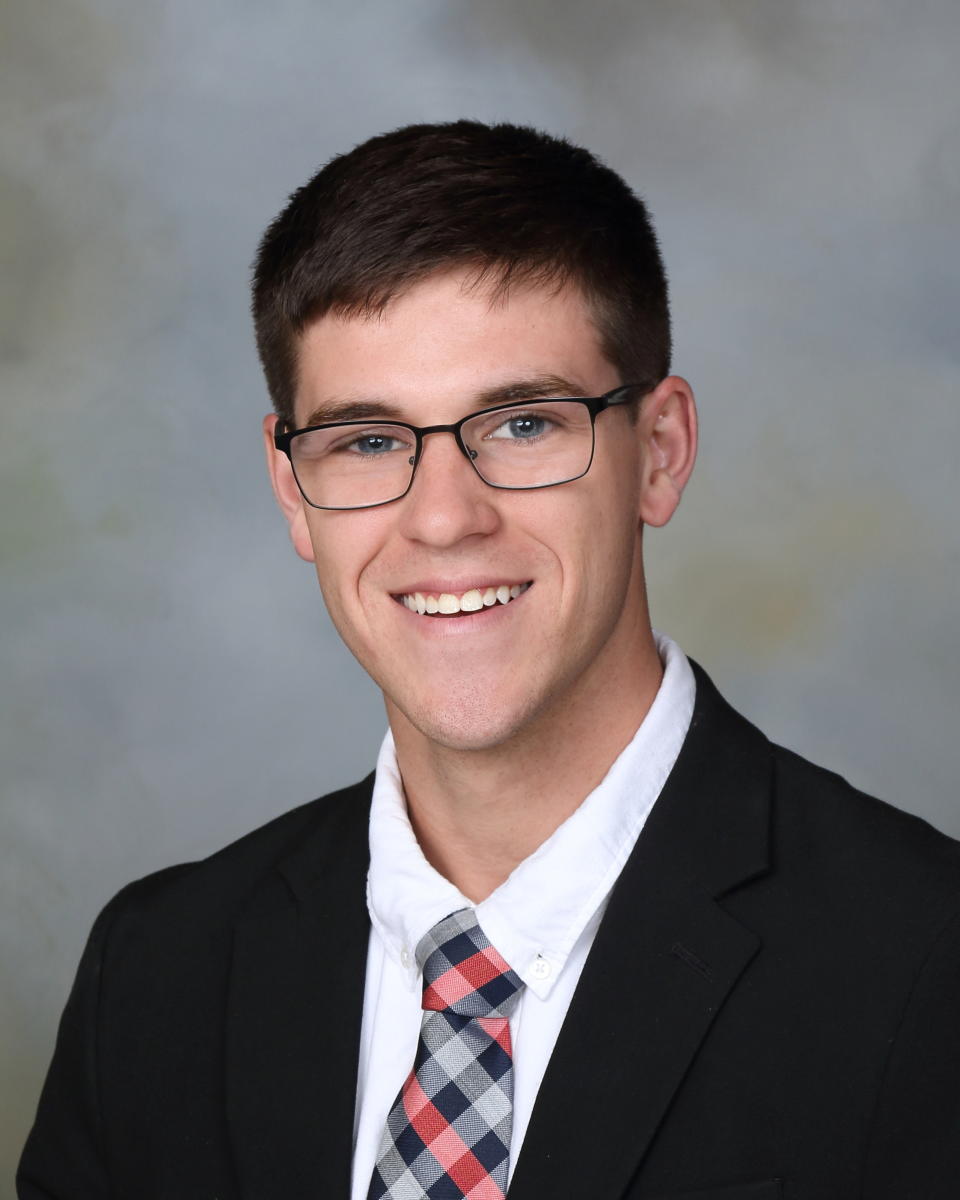 I was raised in Botkins, Ohio, a small rural community. My interest in the physician assistant career did not develop until late into high school. My initial interest was physical therapy but was directed away from this avenue by a family friend who informed me of the more versatile PA profession. The more that I read about the responsibilities of a PA, the more I was drawn to the role that a physician assistant can have in people's lives. A call to a physician assistant my parents knew gave me even more interest. He told me that physician assistants have much flexibility and were able to do many of the things that a physician did. This was very intriguing to me because one of the draws I have to the medical field is a desire to know the human body and how it works. I received my Bachelors in Applied Health Science from Bowling Green State University and worked as a patient care provider as well as a specimen support technician. These prepared me for PA school and further fueled my desire to be a part of this amazing profession. I am so grateful for the opportunity that the Marietta College Physician Assistant Program has given me to be a part of this wonderful community and learning atmosphere.
---
Stephanie F.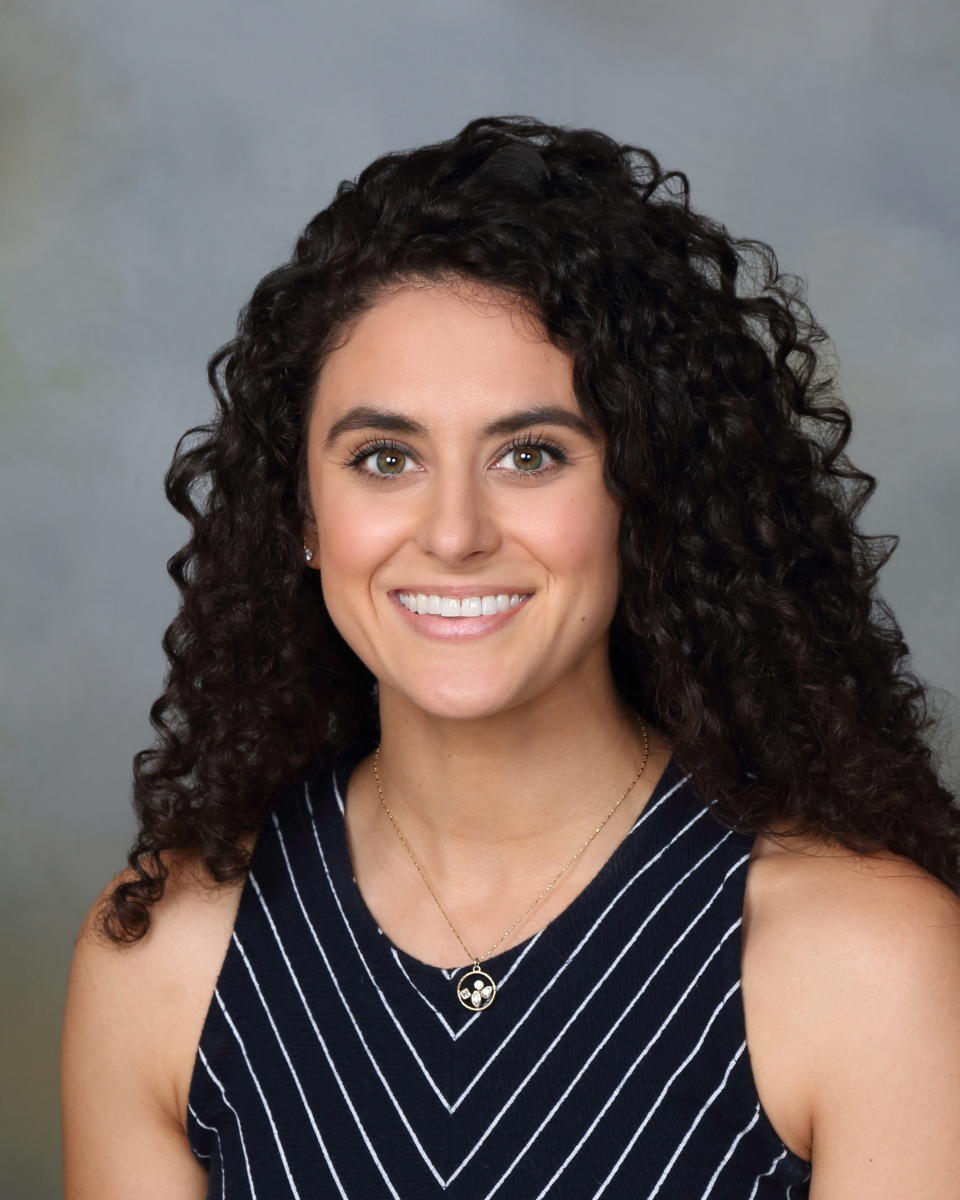 I have always had a strong interest in health and helping others which is why I initially pursued a career as a registered dietitian. I was motivated to become a physician assistant after working as an inpatient dietitian in a hospital setting for several years. Prior to my work experience, I didn't know much about the PA profession. Through close teamwork with the physician assistants at the hospital, I grew to understand and admire the profession. I witnessed the benefits of having a physician assistant as part of the medical team and was inspired by how greatly they impact patient care and facilitate communication with the patient. I have learned so much about different disease states and specialty care for patients through what PAs have taught me and cannot wait to pursue a career as a PA.
---
Shannon G.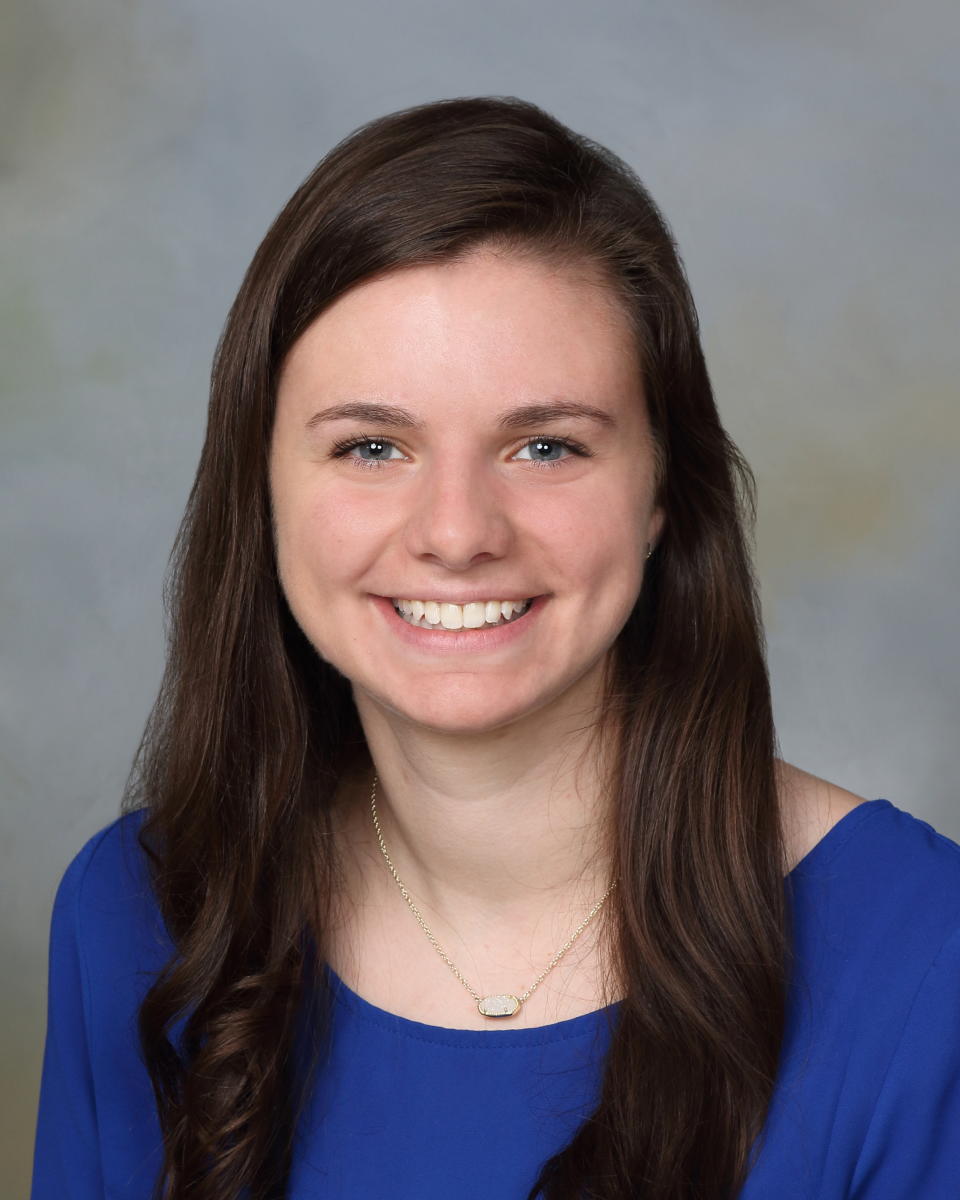 My goal of becoming a physician assistant has been shaped by different aspects of my life up to this point. Being alongside both of my grandfathers through challenging health experiences, I was able to see the impact that the medical professionals were able to make on their lives. Because of this, I have wanted to give back to others in the same way; I have always found my life to be most fulfilling in the service of others. I began pursuing medical experiences, and I developed a genuine desire to pursue the PA profession. This is a career that fulfills both my passions: science and service. I am so thankful for the opportunity to be a member of the Marietta College Physician Assistant Program, and I look forward to the opportunities ahead.
---
Katie G.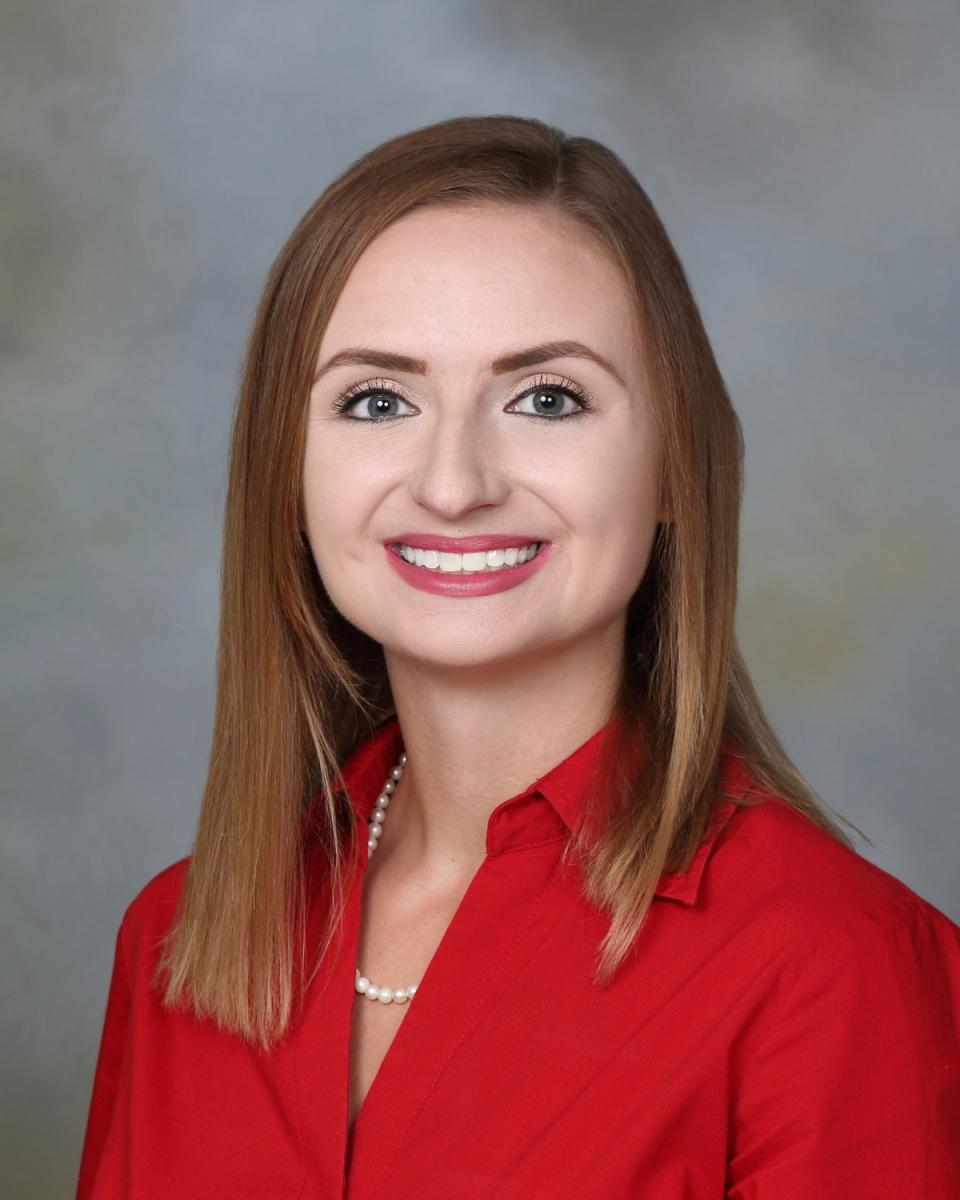 I fell in love with studying the body in a college course that I got placed into by mistake. I believe this was the greatest accident to ever occur in my lifetime. Soon enough, I was helping to tutor my classmates in the subject. I saw how my knowledge could make such a positive impact on others, which brought me so much joy. I switched my major to biology and started working as a certified nursing assistant. I throughly enjoyed time spent with my patients, and working as part of a healthcare team. I began shadowing healthcare professionals while I continued my education. When I shadowed a Physician assistant for the first time, I knew this was going to be it. I was so excited to get up and go to the clinic, and I always drove home every night with a full heart. The excitement has only continued as I have started PA school. I cannot wait to use the knowledge I gain to serve my community!
---
Ryan G.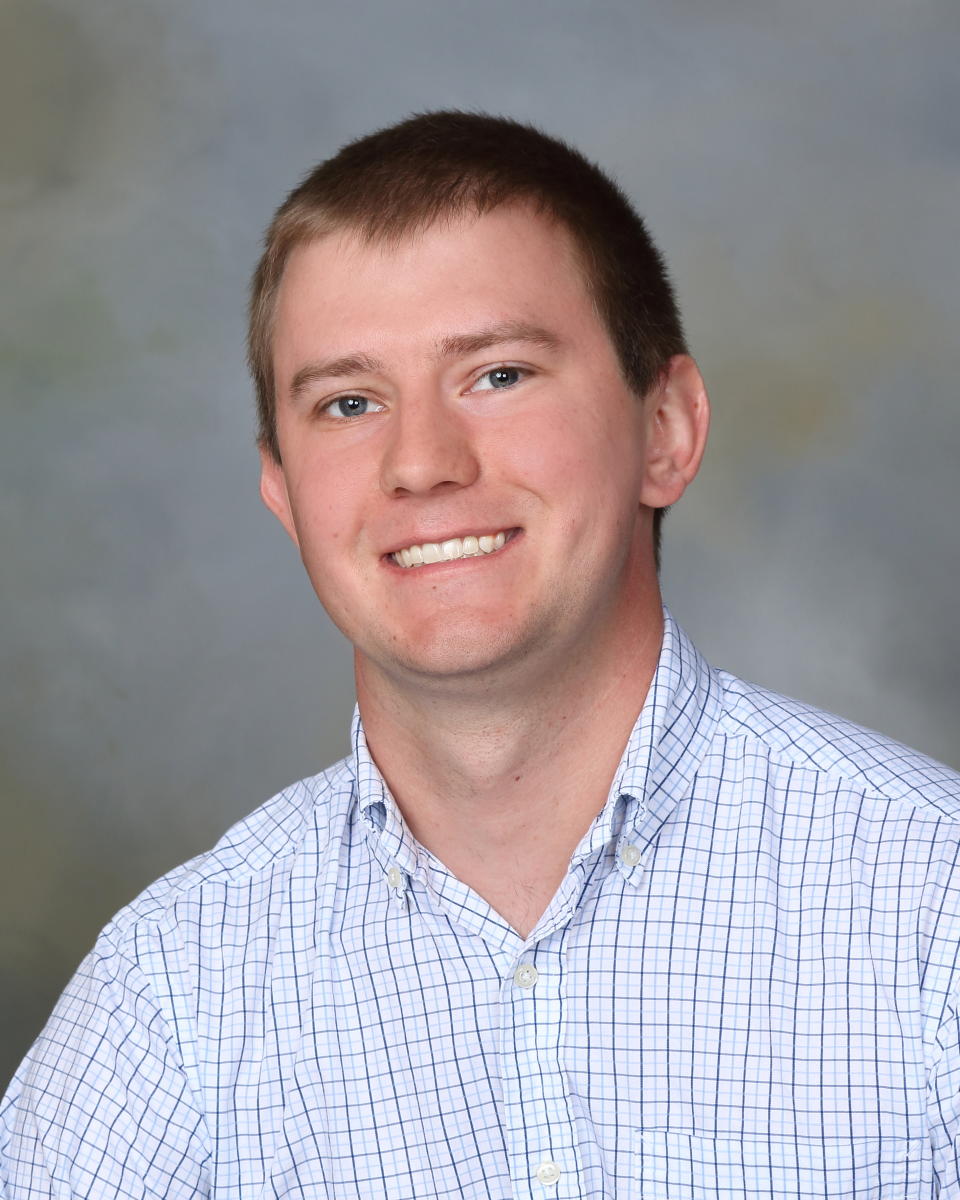 I have felt called to work in the medical field ever since I graduated from high school and I decided to attend Marietta College for undergrad to turn my goals into a reality. During my freshman year, I heard about the MC physician assistant program from faculty and upperclassmen and realized that the physician assistant job description lined up perfectly with what I had in mind for how I wanted to spend my working life. In order to gain hands-on medical experience, I worked at an Alzheimer's assisted living facility in my summer and winter breaks and I knew that I was meant to work in healthcare based off of how rewarding and worthwhile my job with my residents was. I am looking forward to the challenges and triumphs that my classmates and I will face in the next two years, and I am so humbled to have been selected as a member of the MCPAP class of 2021!
---
Paige G.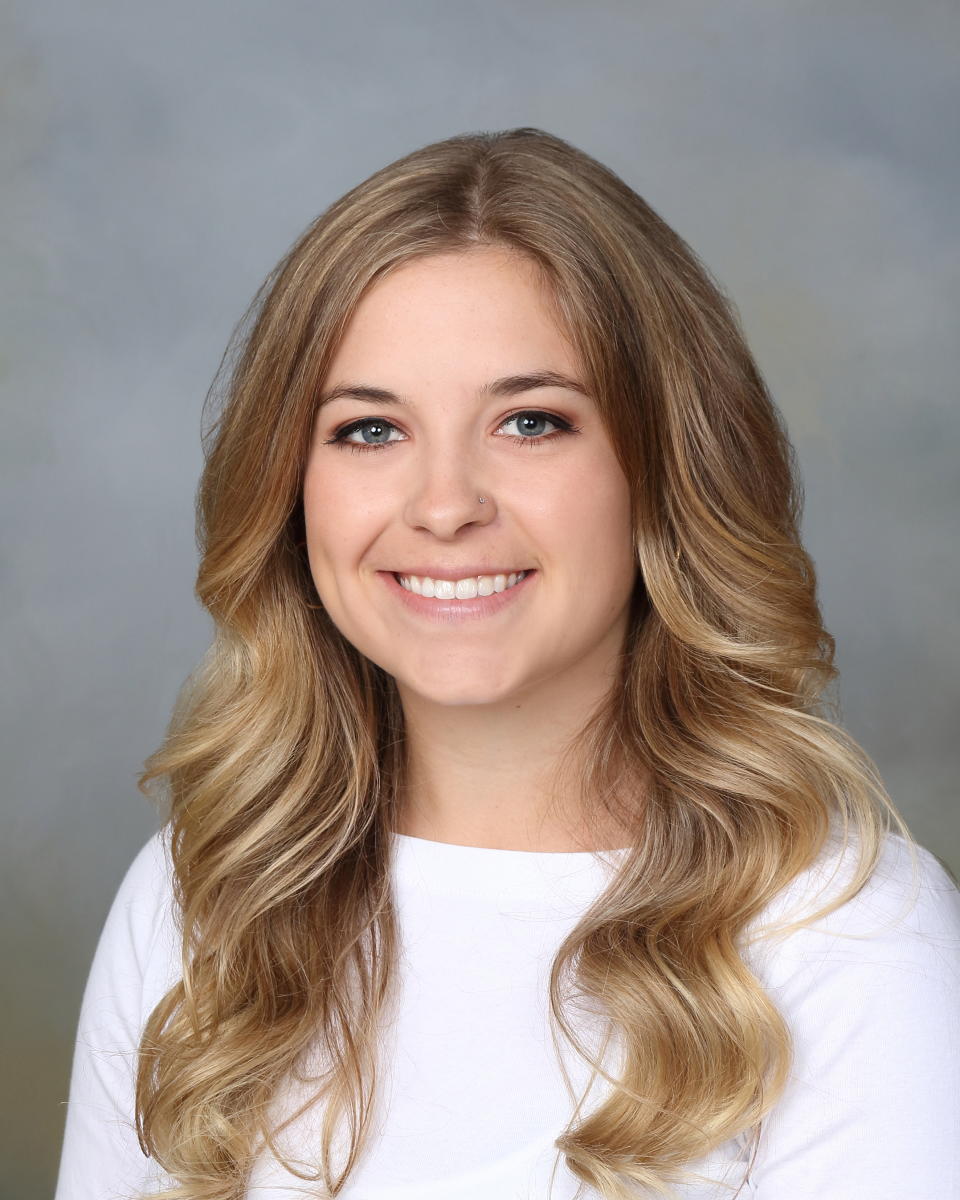 From a very young age I knew I wanted to pursue a career in the medical field. After beginning my undergraduate career at West Virginia University studying Exercise Physiology I thought that path would lead me to medical school. Working at Ruby Memorial Hospital as a Clinical Assistant led me to pursue a career as a Physician Assistant. By working alongside physicians and mid-level providers I became incredibly interested in the PA profession. The time you are able to devote to each of your patients, as well as contribute to the healthcare team are just a couple of reasons I decided to become a Physician Assistant. Currently, I am interested in working in cardiothoracic surgery and pediatrics. I am so grateful for the opportunity to be part of such an amazing and successful program.
---
Megan G.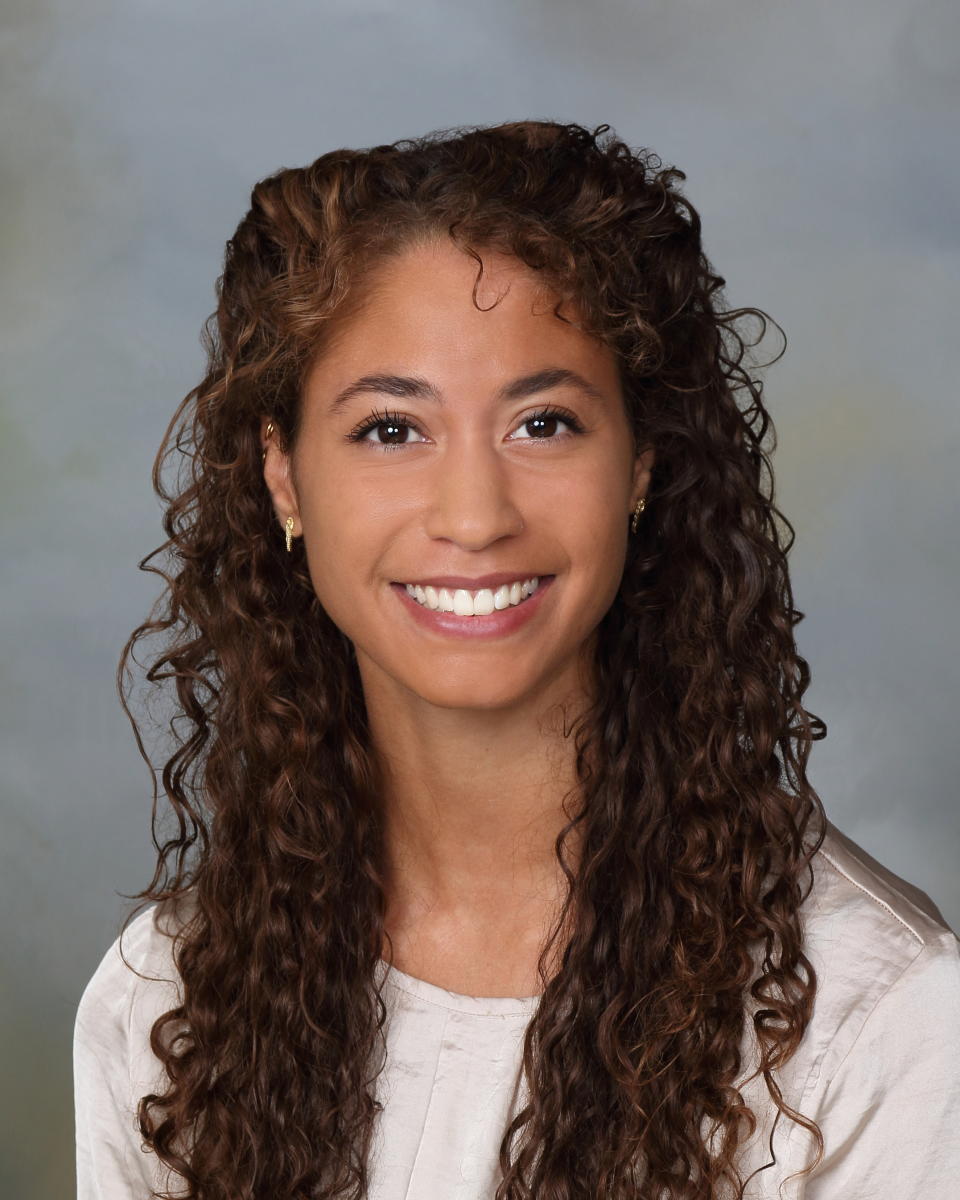 I have known that I wanted to be involved in the medical field since early high school after taking several biology classes and being involved in multiple sports. This led me to pursue a physical therapy major in undergrad at Youngstown State University, but this quickly changed after suffering a sports injury and being introduced to my orthopedic surgeon, whom I began to shadow. To gain more experience in the health field, I began to scribe at Aultman Hospital where I had my first exposure to a Physician Assistant. I was quickly fascinated by their role and fell in love with the profession shortly thereafter. After pursuing my dream, I am blessed to say that I am a part of the MCPAP class of 2021.
---
Andrew H.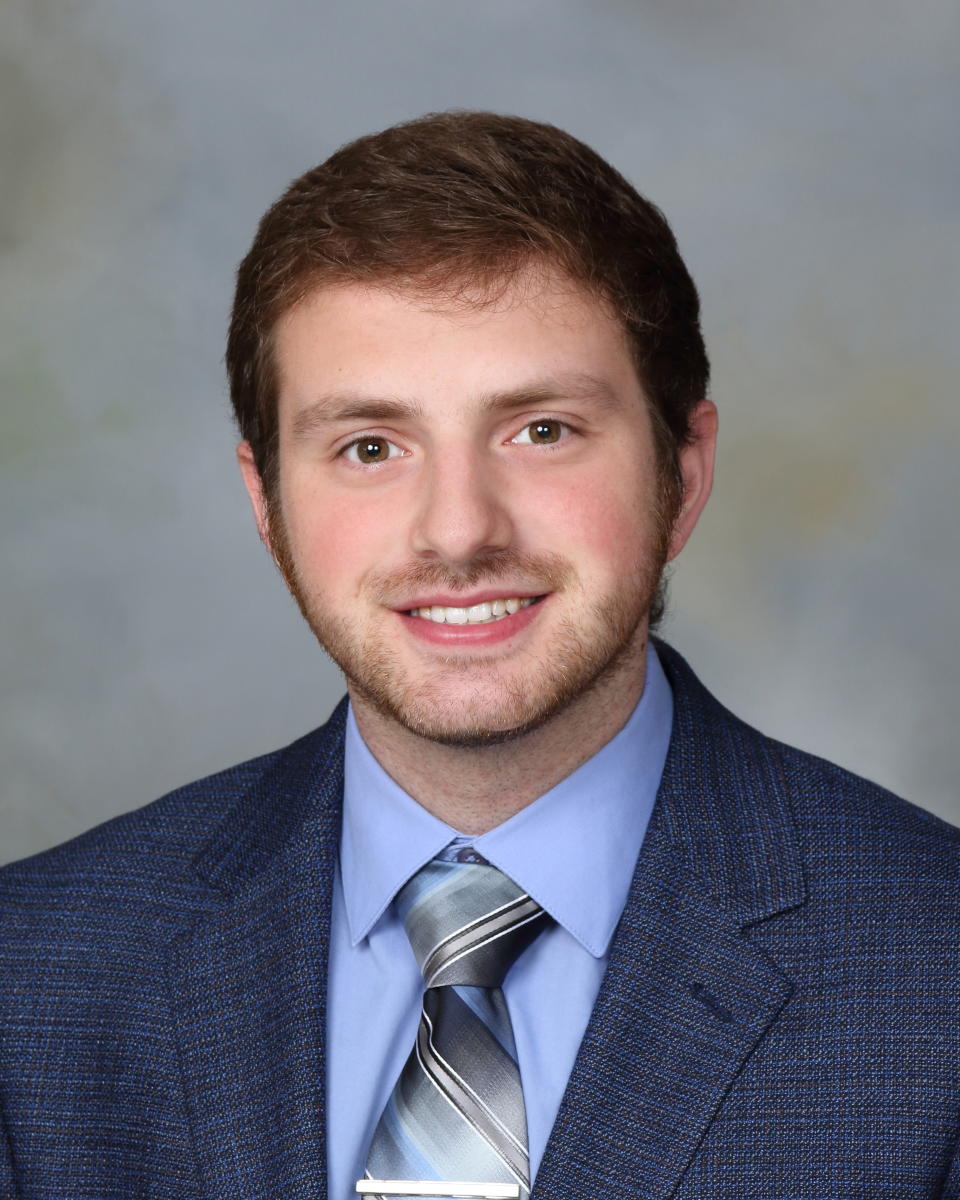 When I was in 1st grade, I wanted to be in the medical profession because I could impress all of my friends by spelling "pediatrician" correctly. Since then, I have learned a lot about the medical profession. When my father had a close call with cancer, it inspired me to seriously pursue a career in the healthcare field. I want to be a Physician Assistant because I believe that I can make a difference to others the same way healthcare professionals made a difference in my life by saving my father. I am excited to pursue many different specialties and learn as much as I can, not only about medicine but also how to be a good person.
---
Jade H.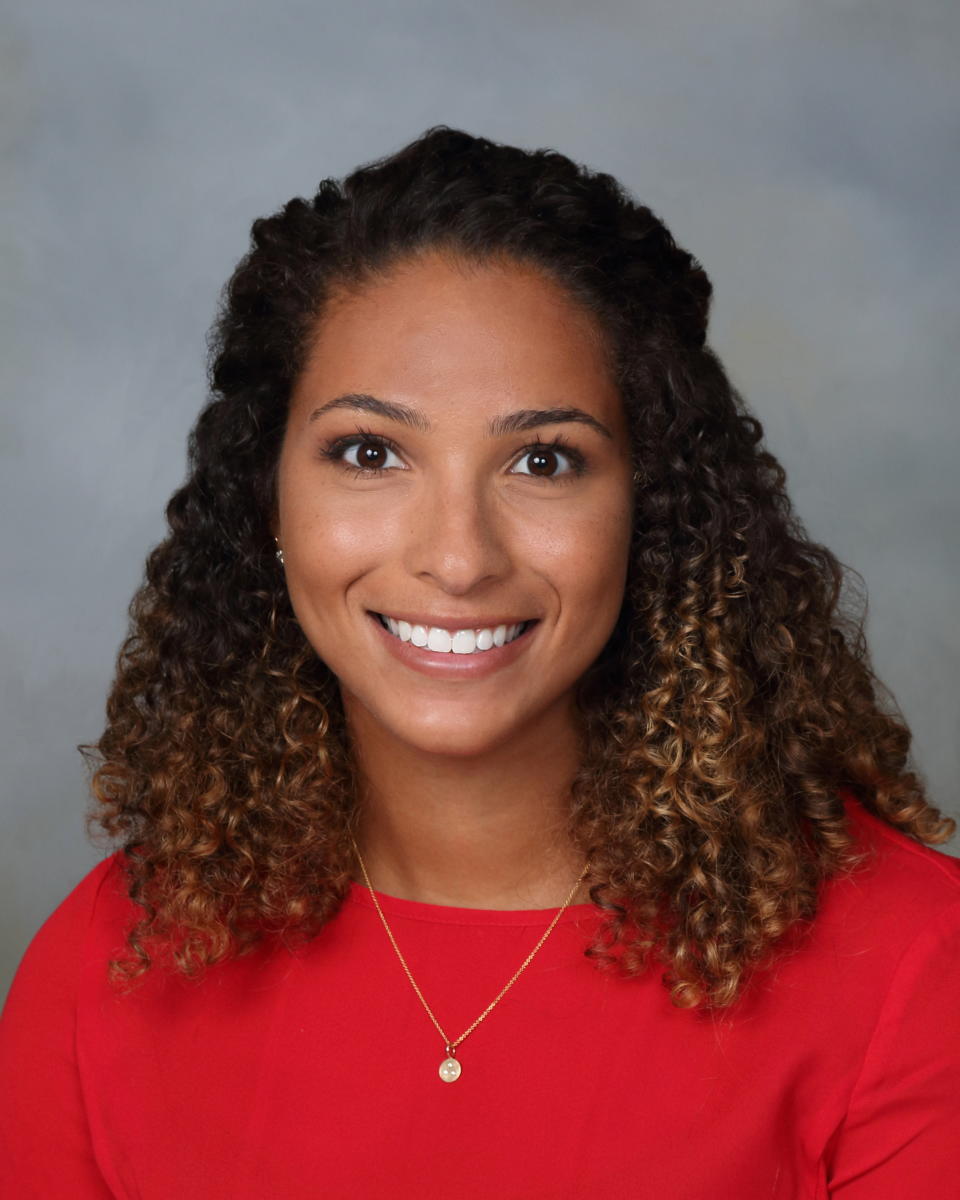 I have always known I wanted to have a career in the medical field, but I wasn't exactly sure which career I wanted to pursue. My sophomore year at the University of Louisville, I shadowed several different medical professionals including a physician assistant. I fell in love with the role. The autonomy, but also the teamwork approach focusing on the patient's well-being is what made the physician assistant career unique and stand out to me. Being an exercise science major, I had to take many classes that focused on health and how the human body works. This and being a dental assistant solidified my dream of wanting to be a part of medicine as a physician assistant and help people. I am blessed to be able to pursue my dream of becoming a physician assistant and grateful to be a part of the Marietta College Physician Assistant Class of 2021!
---
Rose I.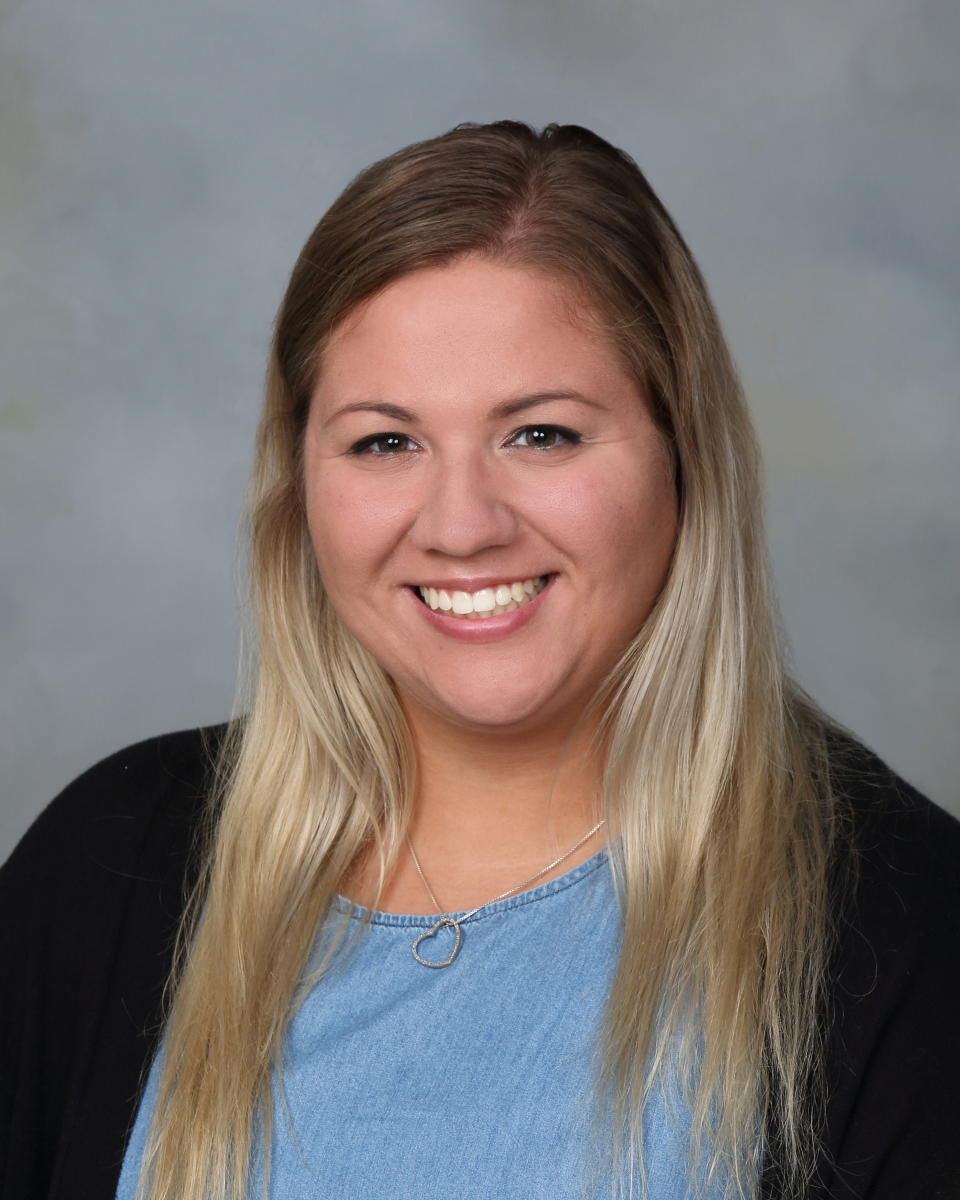 Since I was a little girl, I have had a curious mind and a love for science. I also have had a desire to help people, and educate them on health-related issues. My passion for the healthcare field stemmed from spending so much time with my grandparents growing up. I loved tagging along with them to doctor appointments. I enjoyed observing patient practitioner interaction. Everything about the medical environment always felt right. I started my undergraduate career knowing I wanted to be in the healthcare field, but I was unsure of what path to take. I found out about the physician assistant profession when I was a freshman in college, and immediately began exploring the role of a physician assistant. I shadowed a few PAs in the emergency department and talked to several in family practice. Every bit of the career felt right to me. The versatility that PAs have is unmatched compared to other careers. I also love the great opportunity PAs have to establish patient-provider relationships. Making people feel validated and educated about their health is incredibly important. I am so grateful to be a part of Marietta College's Physician Assistant program. I look forward to gaining the knowledge and the tools that I need to be a successful physician assistant.
---
Chloe K.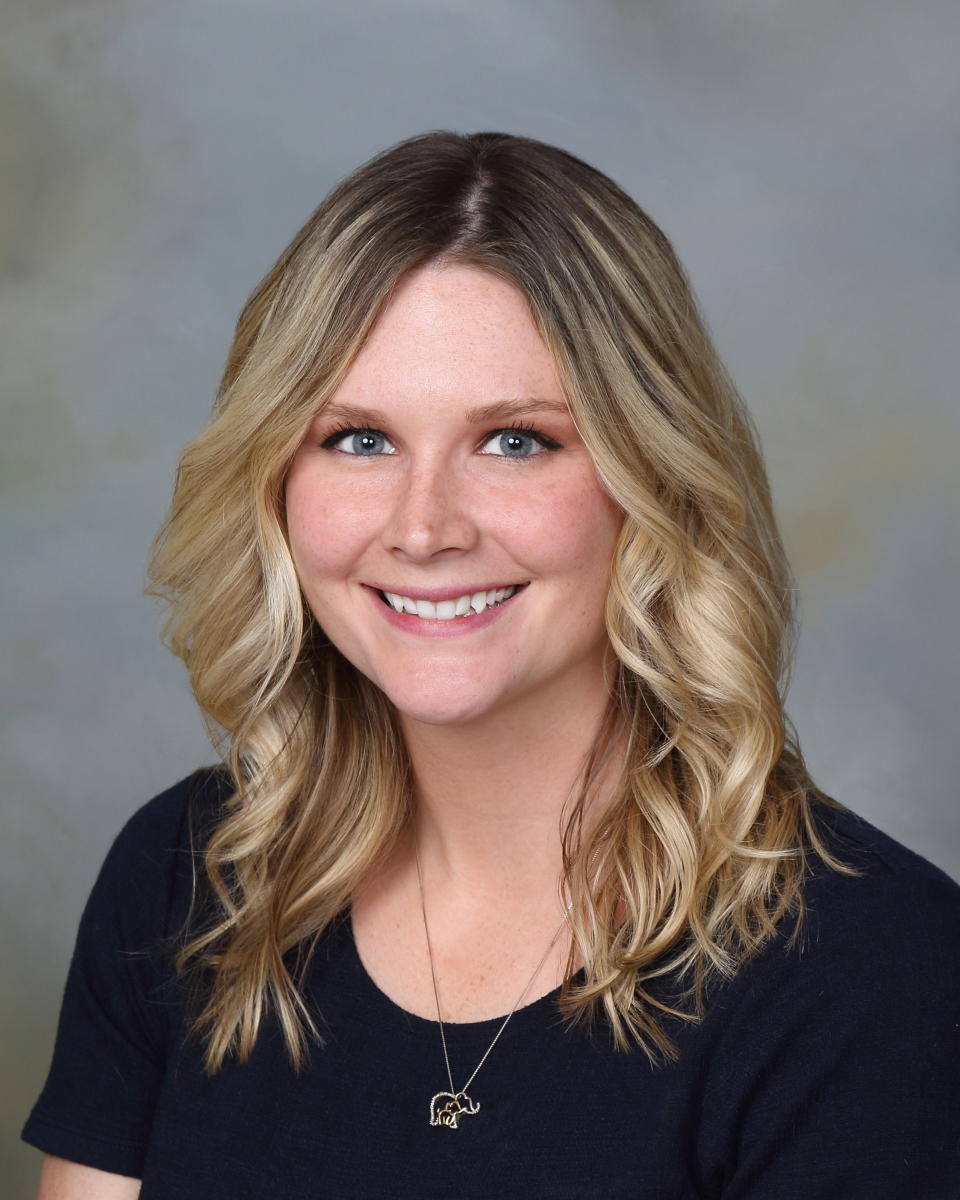 Originally, I am from the beautiful PNW (Pacific Northwest). I came to Ohio in 2012 to attend Kent State University on a softball scholarship. In 2016, I graduated with a bachelor's degree in Integrated Health Studies - Health Sciences. After visiting Marietta, I fell in love with the charm of the small town as well as the PA program the college had to offer. Becoming a PA has been a passion of mine since someone close to me suffered a TBI. Seeing someone you love go through the ups and downs of the healthcare system is a very difficult process to go through. After personally experiencing that, I knew I needed to be a provider that patients could count on to help them through their difficult times. I am thankful to be a part of the PA program at Marietta College and am excited to see where this profession takes me!
---
Ellen K.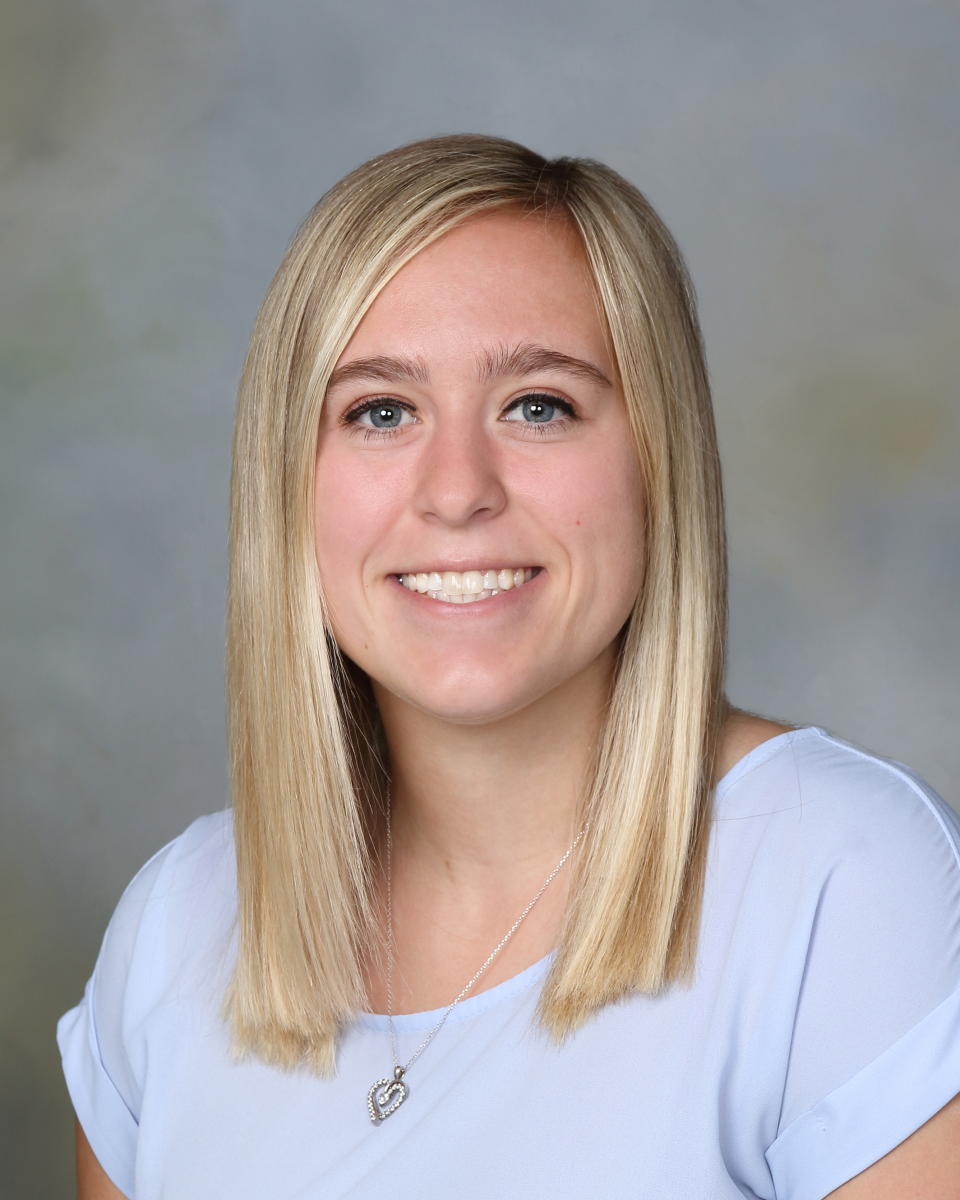 When I was in seventh grade, we were asked to write a research paper on a career we were interested in. I knew I was interested in the medical field, and when I started researching Physician Assistant I immediately knew that was what I wanted to be when I grew up. I choose to do my undergraduate at the University of Wisconsin La Crosse because of their PA program and strong health sciences. In La Crosse, I worked as a home health certified nursing assistant and absolutely loved it. I loved meeting new people, working in their homes as new environments, and overall just caring for people. Along with working as a CNA, I also had the opportunity to shadow many physician assistants. Not only did I work as a CNA with the geriatric population, but also with children with disabilities and on a medical missions trip to Ecuador. These experiences have solidified my decision to become a physician assistant. I am very excited and grateful to be part of the Marietta College Physician Assistant Class of 2021!
---
Sarah L.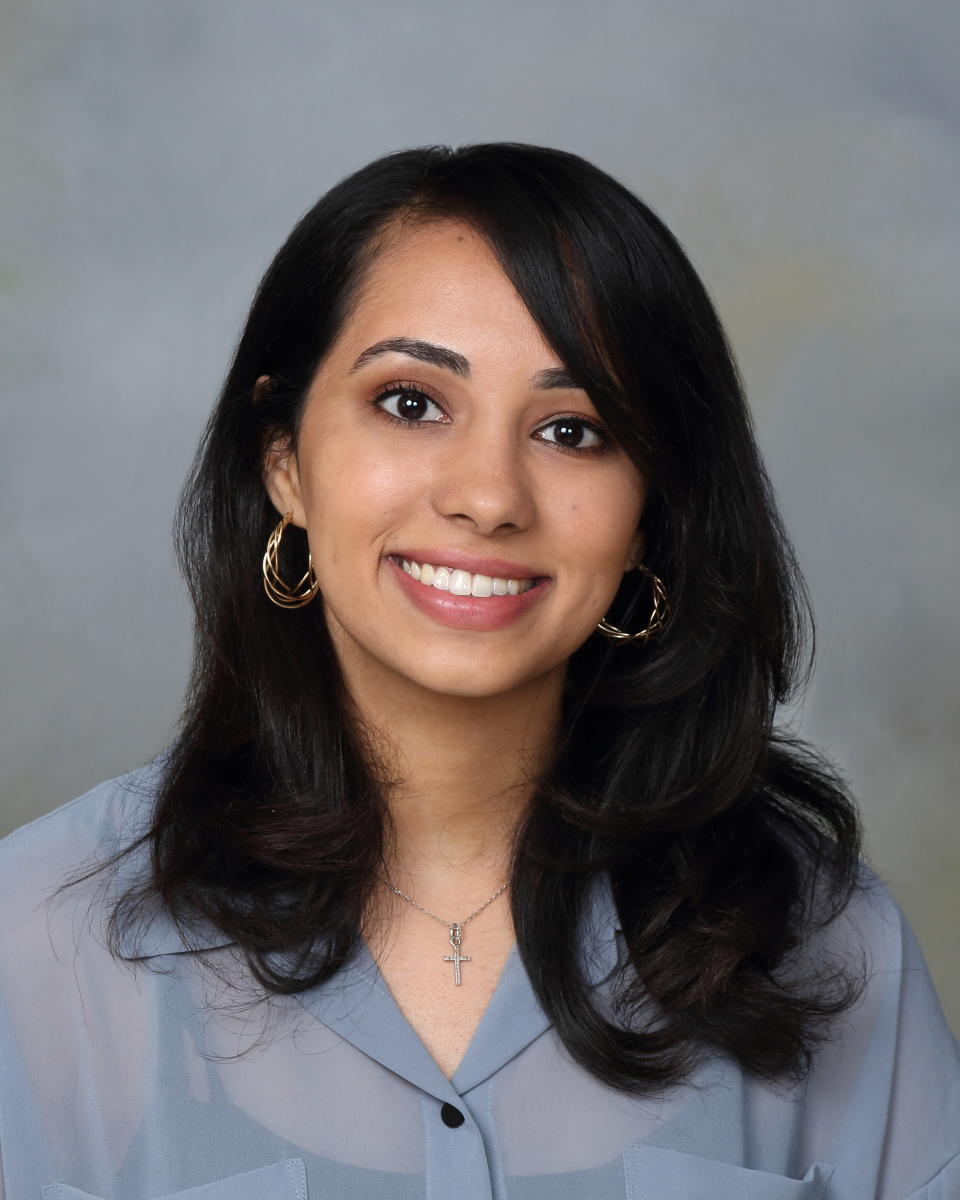 There have been several experiences that prompted me to pursue a career as a physician assistant. Growing up, it didn't take me long to recognize that my passion was simply to help others. To bring someone solace in a time of distress gives me a sense of fulfillment. This realization, paired with my love for science and learning, motivated me to set my sights on the medical field. Having the privilege to work for doctors and physician assistants in multiple specialties as a medical scribe, I came to the conclusion that a career as a physician assistant was the best fit for me. As a PA, I can spend time not only to understand and educate my patients, but also to console them in their time of need. In addition, I can continue to master my craft by collaborating with a physician, while also having the flexibility to experience multiple fields. I feel very grateful and blessed for this opportunity to be a part of the Marietta College Physician Assistant Program class of 2021. I look forward to furthering my education and growing as an individual in order to become the best physician assistant I can be for the betterment of my patients and myself.
---
Mallory L.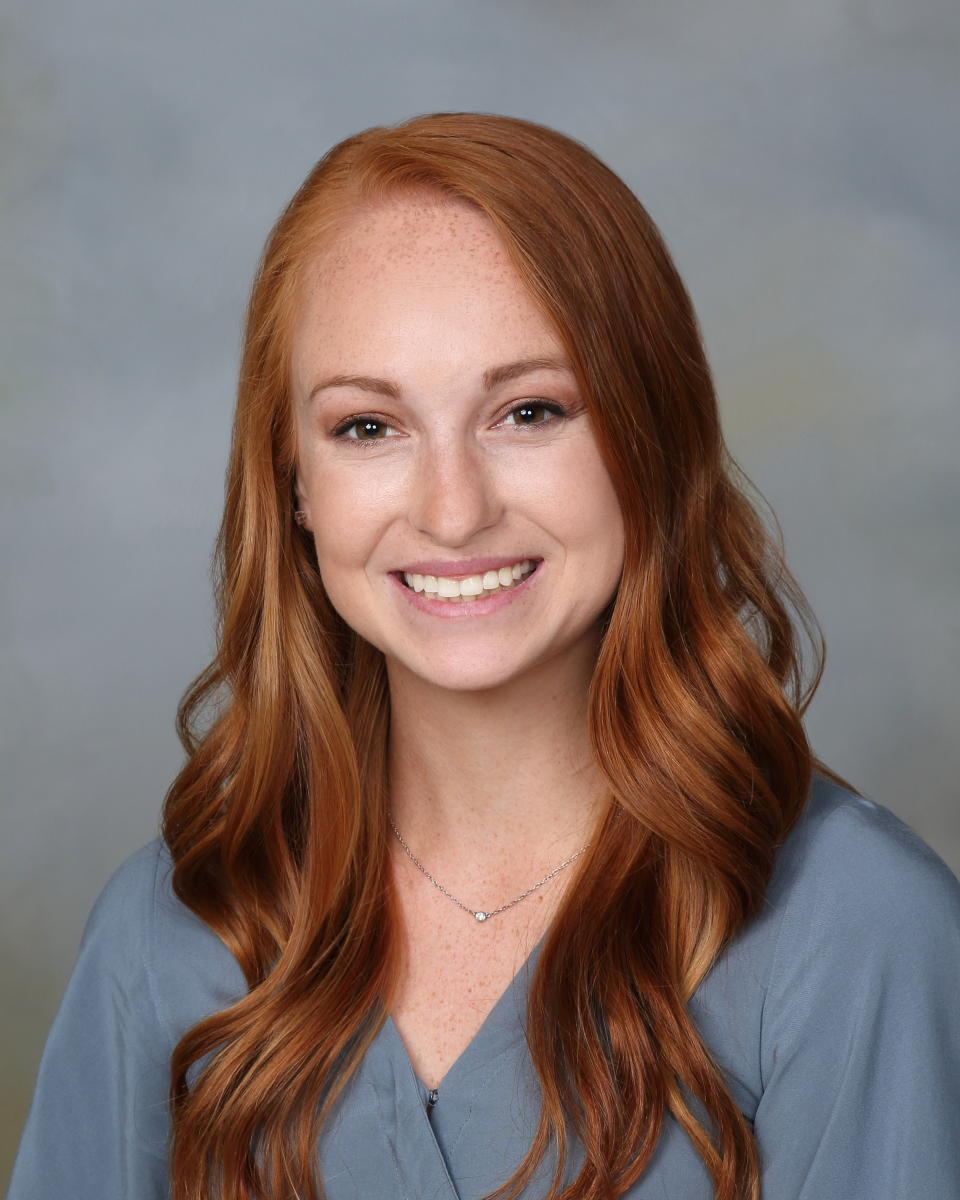 Beginning at a young age, I always knew that I wanted to be involved in the medical field. I loved the idea of working hands on with the human body while being able to help and heal others. Naturally, I always wanted to be a doctor. However, towards the end of high school I was made aware of the physician assistant career. I began to wonder if it would be a better route after seeing how they work flexibly as part of a team and how they really go the extra mile to educate and listen to their patients. During my time at Marshall University, pursuing a B.S. in health sciences, I took many classes and shadowed many great physician assistants, which solidified my decision even more to become a PA. Becoming a physician assistant will allow me to have a direct impact on my patients and their health while working alongside a group of other professionals who strive toward the same goals. I am so excited to be a part of Marietta College Physician Assistant Program class of 2021 as I pursue such a rewarding career!
---
Hannah L.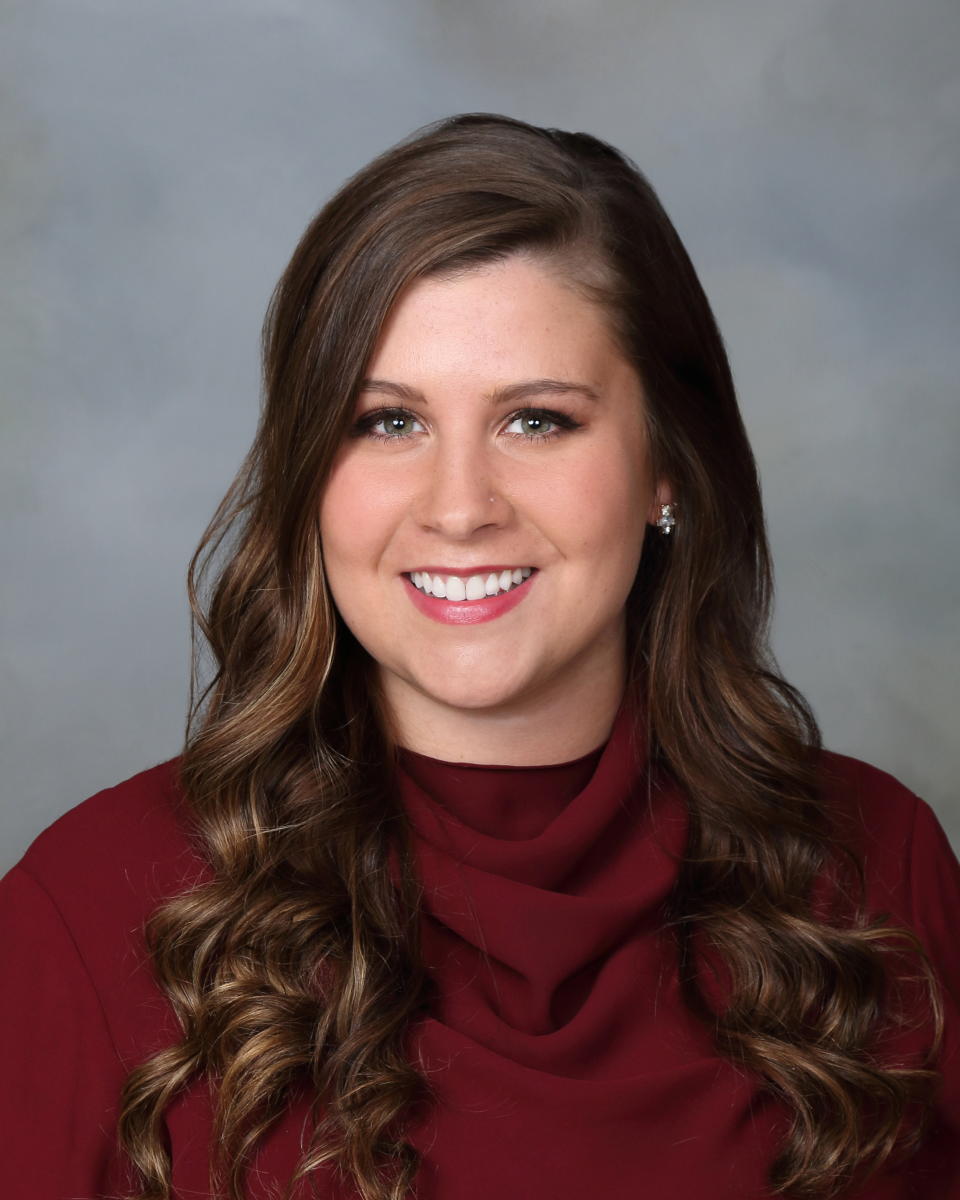 Since as early as I can remember from a kindergartener saying I wanted to be a firewoman saving lives to my 8th grade dream of being a neonatal surgeon, I have always known I wanted to be in health care. Despite the indecisive specialties, one thing never changed; I've always had a passion for helping others and have been fascinated by medicine and the human body. Having watched my mother travel to Honduras for medical mission trips as a dental hygienist for my whole life, I had always dreamed of going for myself. In my junior year of high school, I was finally able to go and witness the incredible gift of being able to help people when they are at their most vulnerable state. After that trip I made up my mind that I would do whatever it took to be able to continue to medically serve people, especially those who were born into unfortunate conditions, with inadequate access to health care facilities or education. I continued to return to Honduras on medical missions. I spent my first college summer living there with a Honduran dentist and increasing my passion for the plight of those with poor access to quality health care. Although I spent my first few years of undergrad at The Ohio State University pursuing dental school, I realized about midway that I had many concerns about this career path fitting in with my life goals. My close friend introduced the Physician Assistant occupation to me, and I soon realized it was a perfect fit based on its flexibility, collaborative treatment approach, and role in helping alleviate health disparities. After graduating from OSU with a Bachelor's in Neuroscience and a minor in Biology, I became an EMT and worked for almost 2 years with an ambulance company in Cleveland, Ohio before moving to Zanesville, Ohio and working as an EMT in the emergency department. During this time, I returned to Honduras several times, took classes towards a Master of Public Health degree, and continued to pursue admittance to a PA program. I am so honored and excited to finally experience my dreams coming true as a member of the MCPAP Class of 2021!!
---
Julie M.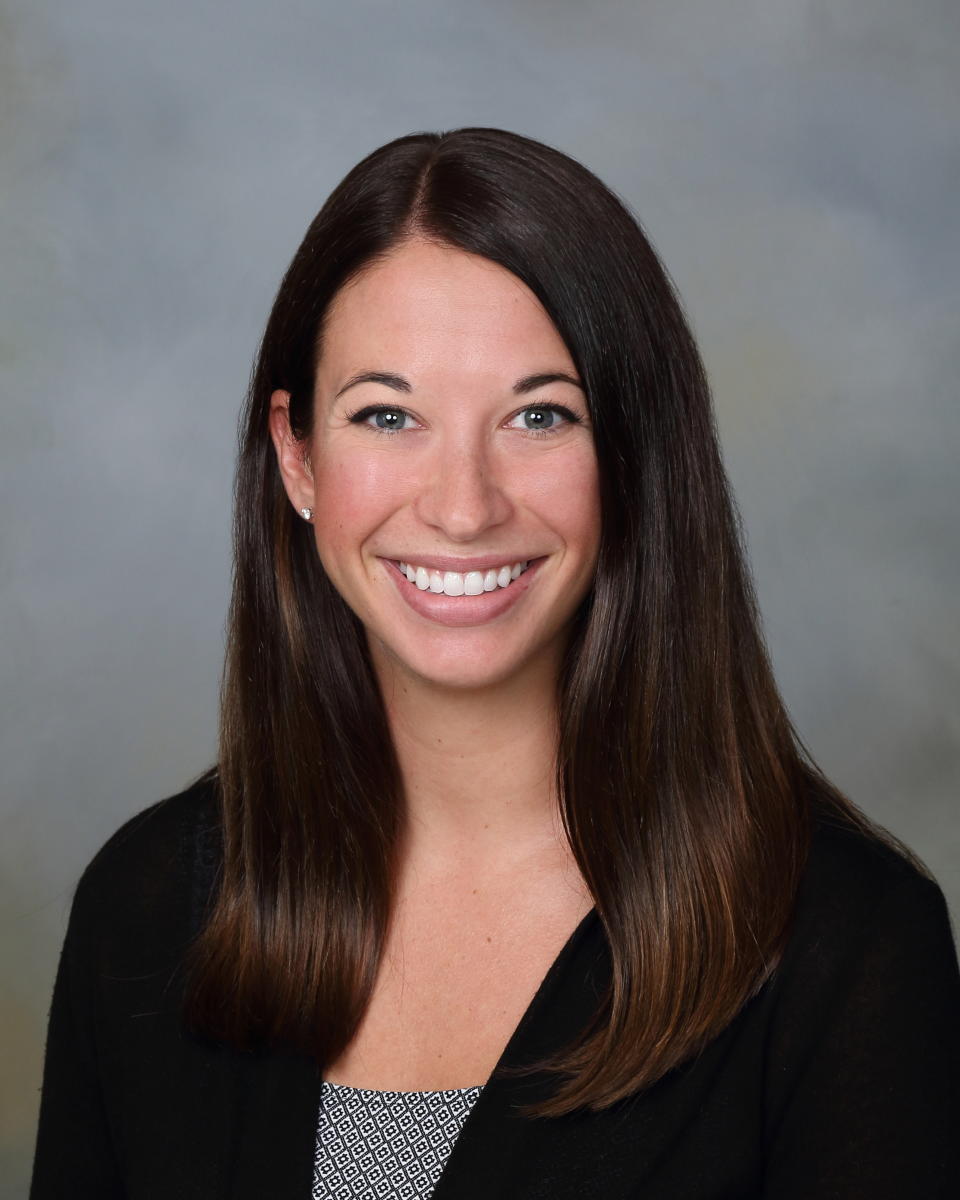 While working as a clinical dietitian for the past several years, I became evidently aware of my desire to further my education and career. During this time, I worked closely with many physician assistants who were the heart of patients' care and coordination. I greatly admired their knowledge base and their ability to work closely with physicians, along with interdisciplinary teams. After some research into what it meant to be a PA, I realized that it was the perfect match for my goal of higher education and more advanced involvement in patient care. I am eternally grateful for this opportunity to attend Marietta College's Physician Assistant Program and cannot wait to see where my new career takes me!
---
Julie N.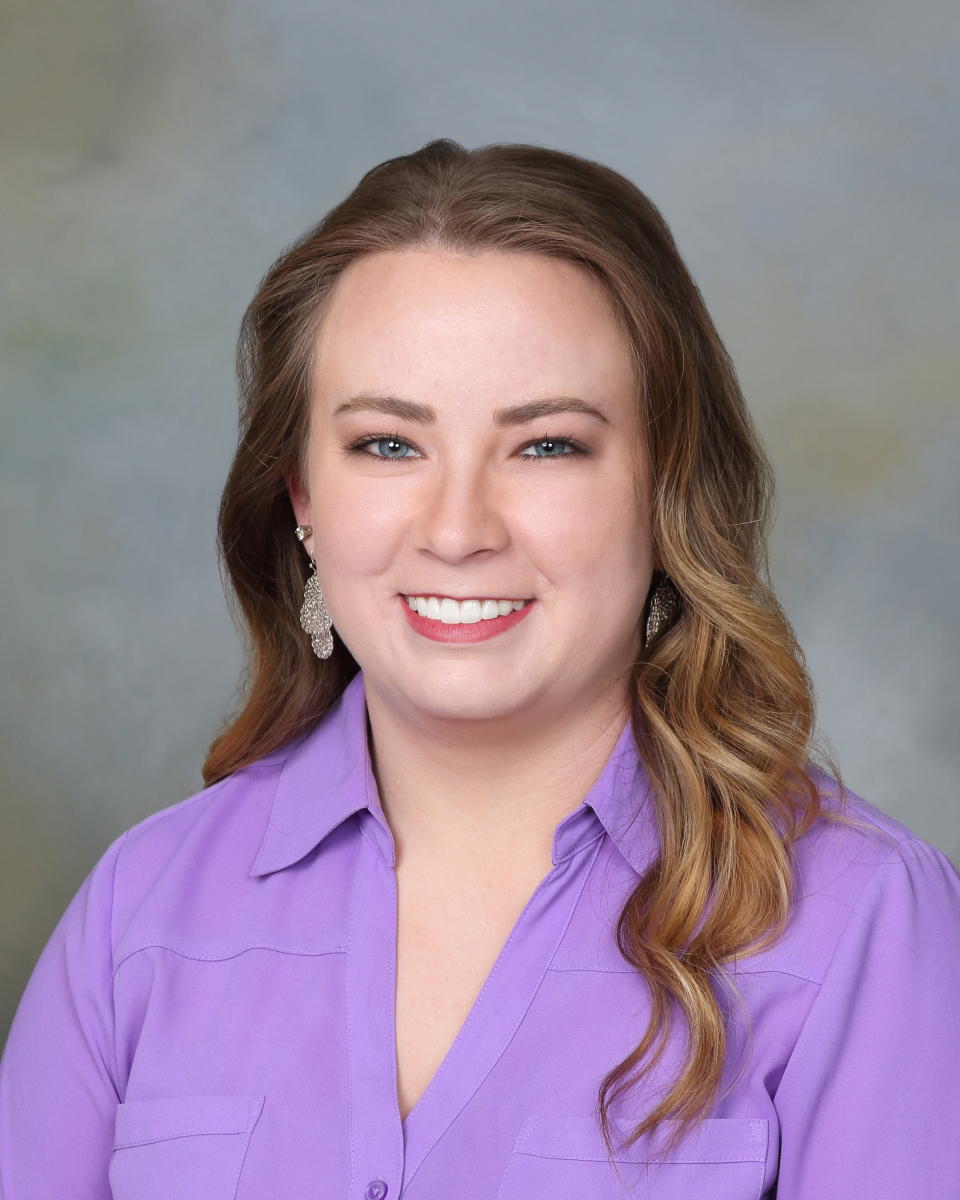 Ever since Career Day in sixth grade I knew I wanted to be a Physician Assistant. My high school mission trips to Appalachia and Jamaica helped reinforce my desire to be a part of the Health Care field. I was excited to be able to further my education as a Bearcat at UC because their program in Neurobiology fed right into my career goals. Working as a Patient Care Assistant at Good Samaritan Hospital in the neuroscience wing helped me connect my education to the practical world of medicine. Helping those disadvantaged boys at the orphanage in Jamaica and the troubled patients at Good Samaritan further brought to life my true ambition for wanting to be a PA. I want to use my knowledge, skills, and experience to care for and love others with all of my heart. I know that taking care of people is my one true purpose in life, and being a PA is going to allow me to do that! Marietta was my top choice of PA schools because of their intricate attention to details, the well-rounded program, and their ability to make me feel part of the family. I know I will be well educated and well trained by the best there is. I made the right choice to become a PA and be a Marietta Pioneer! I am very proud and privileged to be among the best in the field and to be a member of the Marietta College Class of 2021.
---
Chris P.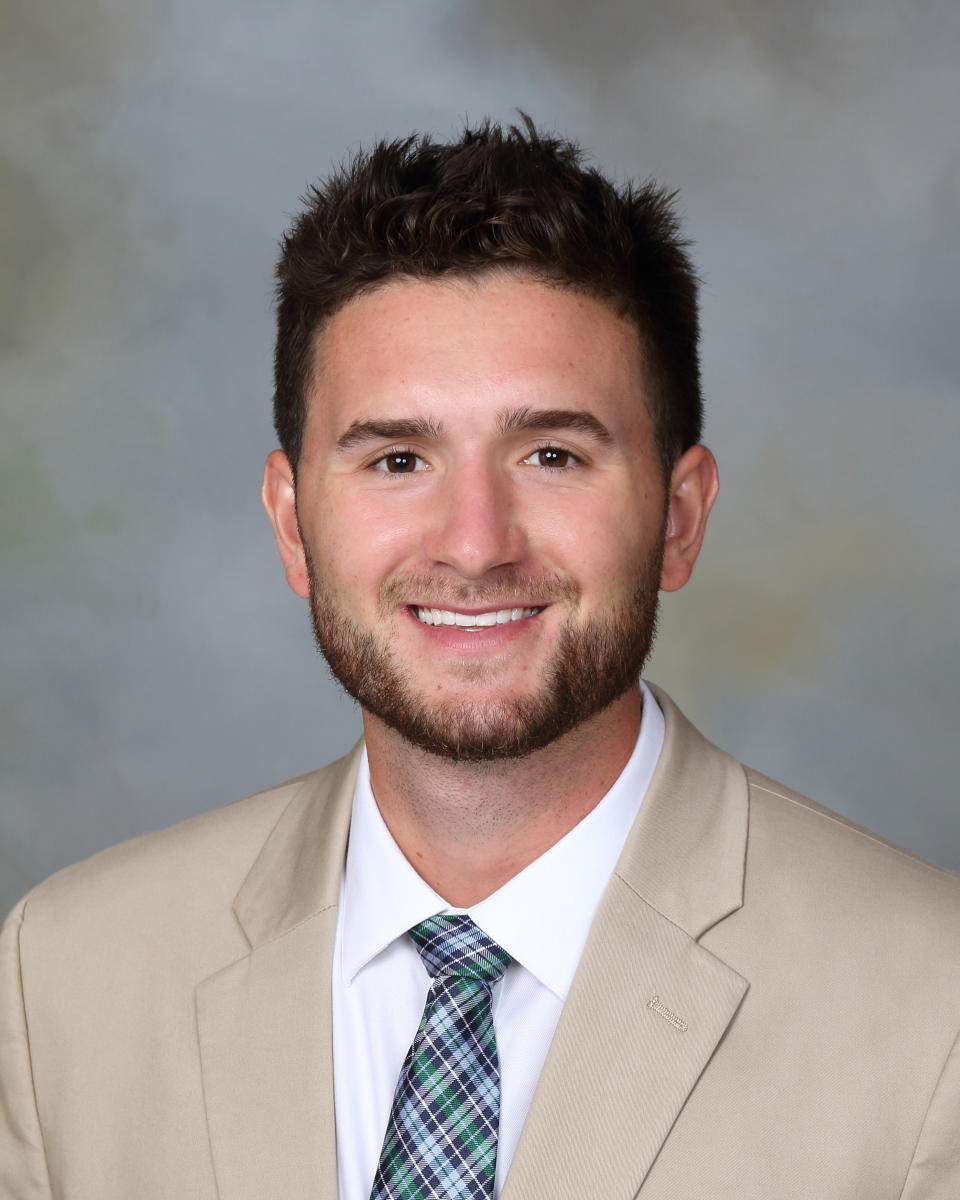 I graduated from Marietta College in 2018 with a degree in Health Science and minor in Chemistry. During my time in Marietta I was fortunate to study under outstanding professors and coaches, who had a profound impact on my life. I was a 4-year member of the baseball team and won 2 Ohio Athletic Conference championships. The Physician Assistant program is what initially drew my interest in Marietta College during my high school years. So needless to say, I am incredibly thankful for the opportunity to continue my education at MC and ultimately to provide the highest quality of health care for my future patients.
---
Rachel R.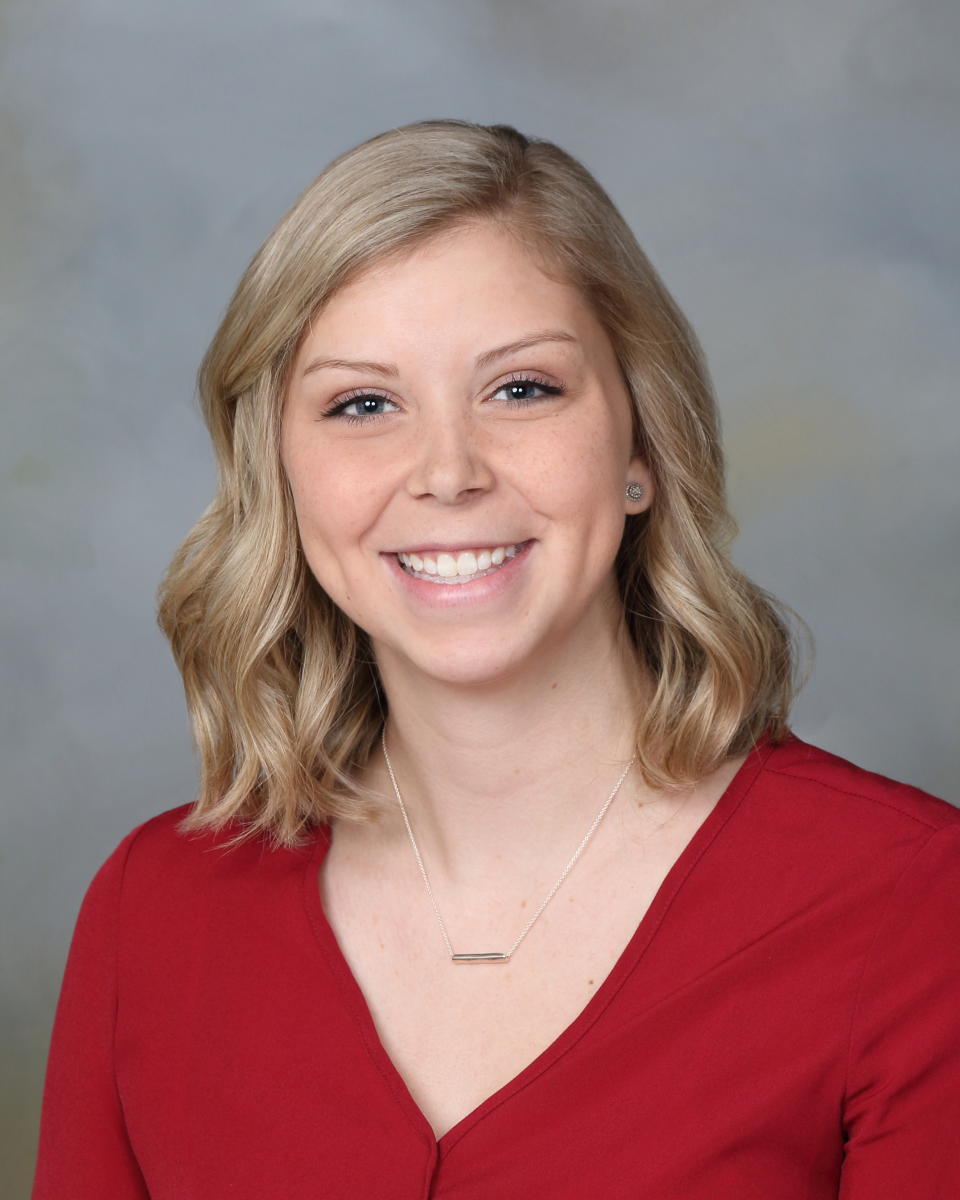 I have always wanted to be a part of the health care field for as long as I can remember; however, I come from a big family of engineers. I compromised and decided to become a Biomedical Engineer. I graduated from the University of Akron with a Bachelor's of Science in Biomedical engineering and a minor in Mandarin Chinese in 2018. During my second co-op rotation during my junior year of college, I found myself very unhappy with the work I was doing as an engineer. I just did not have the passion and drive for it. I began researching health care careers because I knew I wanted to work directly with patients. A mentor of mine suggested I look into Physician Assistant. After shadowing a couple different PAs, I knew this was the career for me. I was excited, driven, and passionate about becoming a PA. I took a gap year between undergraduate and graduate school to obtain more patient care experience. I worked as an ER technician for about eight months and I loved every bit of it. I learned more than I could have ever imagined in those short months. It solidified that I was going into the right career. I am beyond excited and fortunate to have the opportunity to become a Physician Assistant at such an established and reputable school. I'm eager for this new journey at Marietta College, and cannot wait for all the memories and experiences that will happen along the way.
---
Anna R.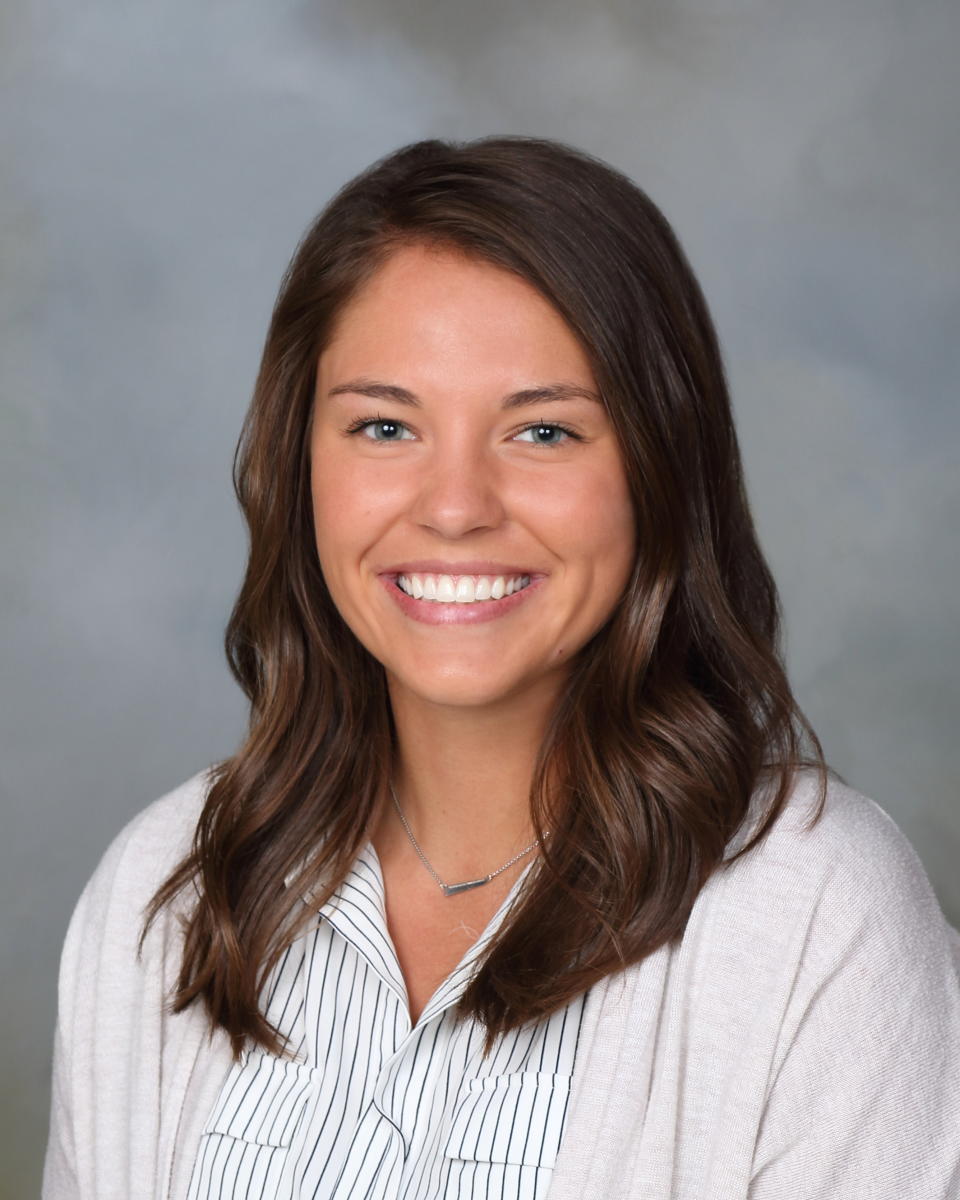 When I started school at Miami University, I knew I wanted to be involved in healthcare, but was not exactly sure how. I decided on my Kinesiology major because it would allow me to explore the different aspects of health and wellness without committing to a specific career. My shadowing experience with PAs in multiple specialties as well as my experience as a nursing aide at an assisted living and memory care facility introduced me to the overwhelming passion that PAs have for their career. The eagerness to teach and to learn and the commitment to helping others was always obvious. Everything I experienced and the feeling I had when leaving these places made it clear that this was what I wanted to do. There was not a single, defining medical experience that determined my desire to be a PA, but the many small, yet significant, experiences I have had, and will have, continually inspire and reassure me. I am eager to gain more experience and knowledge at Marietta College and I am confident that I am headed in the right direction!
---
Zoe S.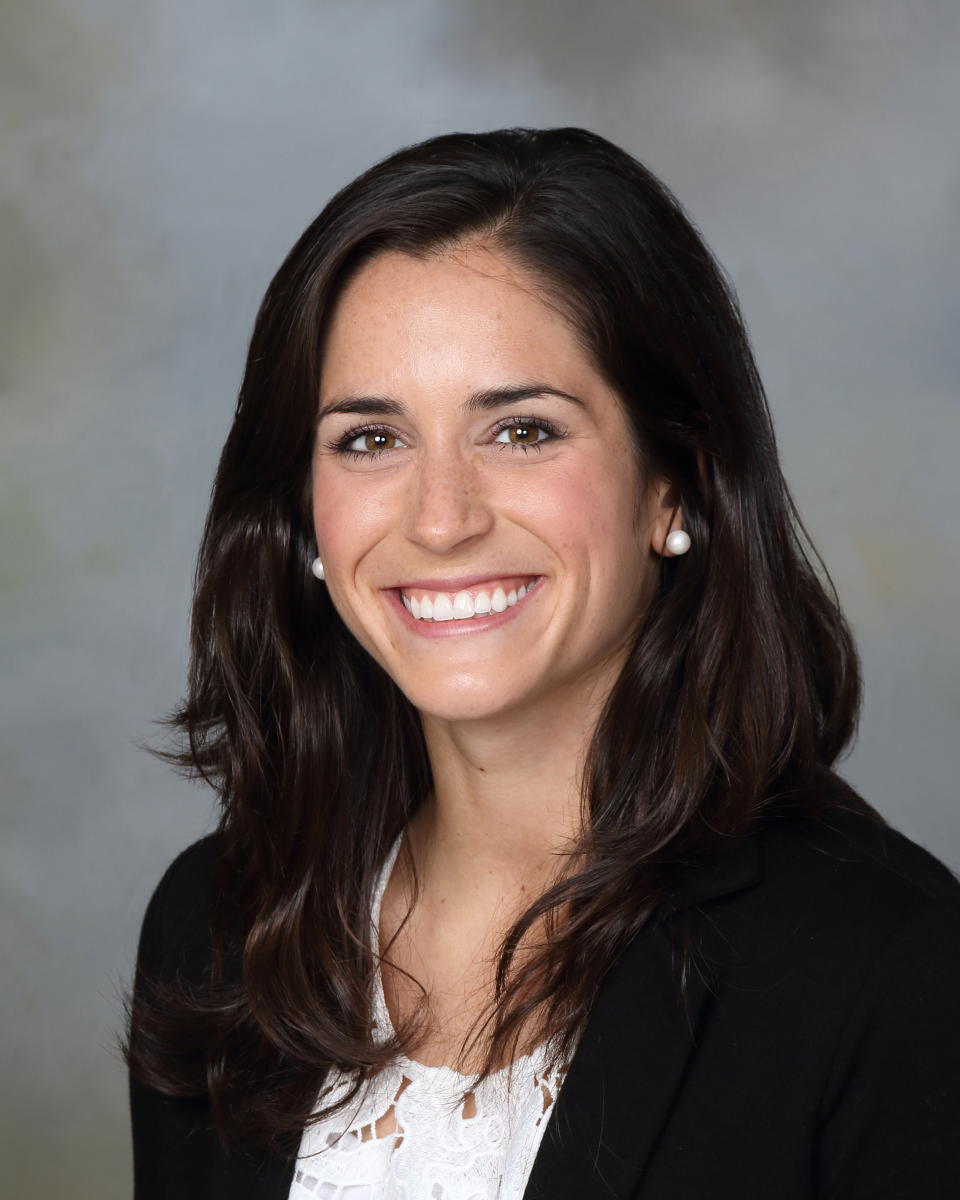 From an early age, I enjoyed living a healthy, active lifestyle and found a passion for helping others to pursue their goals in health and wellness, but I was hesitant at first to begin a career in the medical field. I entered as undecided at Ashland University and began by taking introductory courses to a variety of careers such as education, athletic training, and public relations. I ultimately decided to declare athletic training as my major and am very thankful for the clinical experience I gained through the program. As an athletic training major, I had the opportunity to work with high school and collegiate athletes who participated in sports such as football, basketball, volleyball, baseball, softball, wrestling, and swimming. While I enjoyed athletic training as a major and as a profession, I felt limited in my ability to help my athletes. At times, they would come to me with an issue beyond my scope of practice and each new case instilled in me a desire to learn more about the human body. I was drawn to the PA profession because of the meaningful connections PAs establish with patients, the collaborative relationship between PAs and their overseeing physician, and the chance for lateral mobility across specialties. I applied to Marietta's PA Program on the basis of their excellent faculty and curriculum, testimonies from current students, and outstanding PANCE preparation and pass rates. When I arrived on campus for my interview, I recall feeling at home. While I am leaning towards a career in orthopedics, I am looking forward to keeping an open mind throughout my clinical rotations.
---
Madisyn S.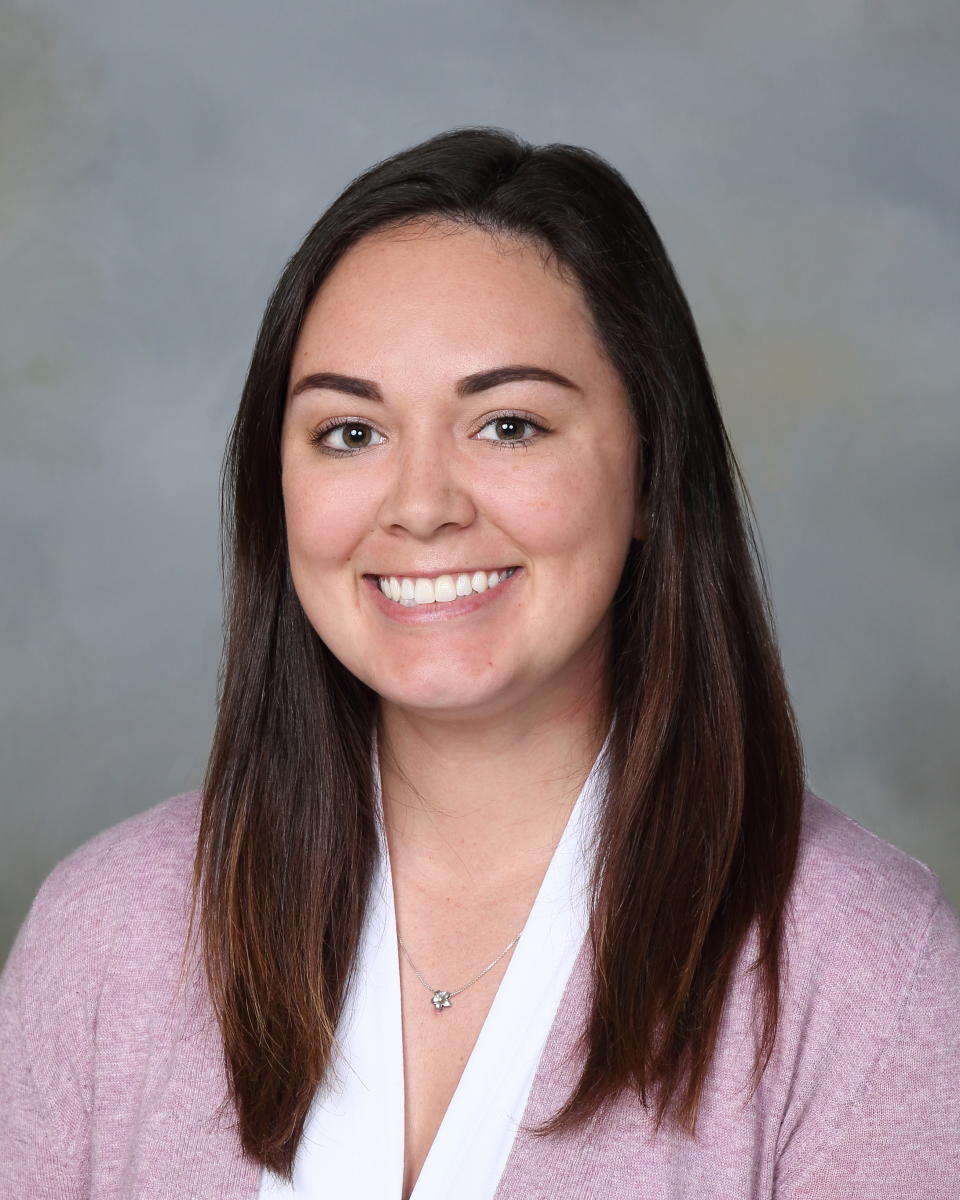 For as long as I can remember, I have wanted a fulfilling career that would grant me the opportunity to help other people. Because of my love for sports and this desire to help others, I chose to pursue my undergraduate degree in Athletic Training at Otterbein University, which I received in the spring of 2019. During my time at Otterbein, I started to explore other careers in healthcare and knew almost immediately that Physician Assistant was the career for me. As an Athletic Training Student, I had the opportunity to work collaboratively with our team physicians and to shadow other PA's, which further solidified my decision to pursue a career as a Physician Assistant. I believe that my hard work ethic and my desire to help others achieve happiness will help me succeed in this field. There is so much to learn moving forward and being a Physician Assistant will challenge me every day and grant me the opportunity to continue learning throughout my career as medicine continues to grow and change. I am looking forward to my time at Marietta and my future career as a Physician Assistant!
---
Annie S.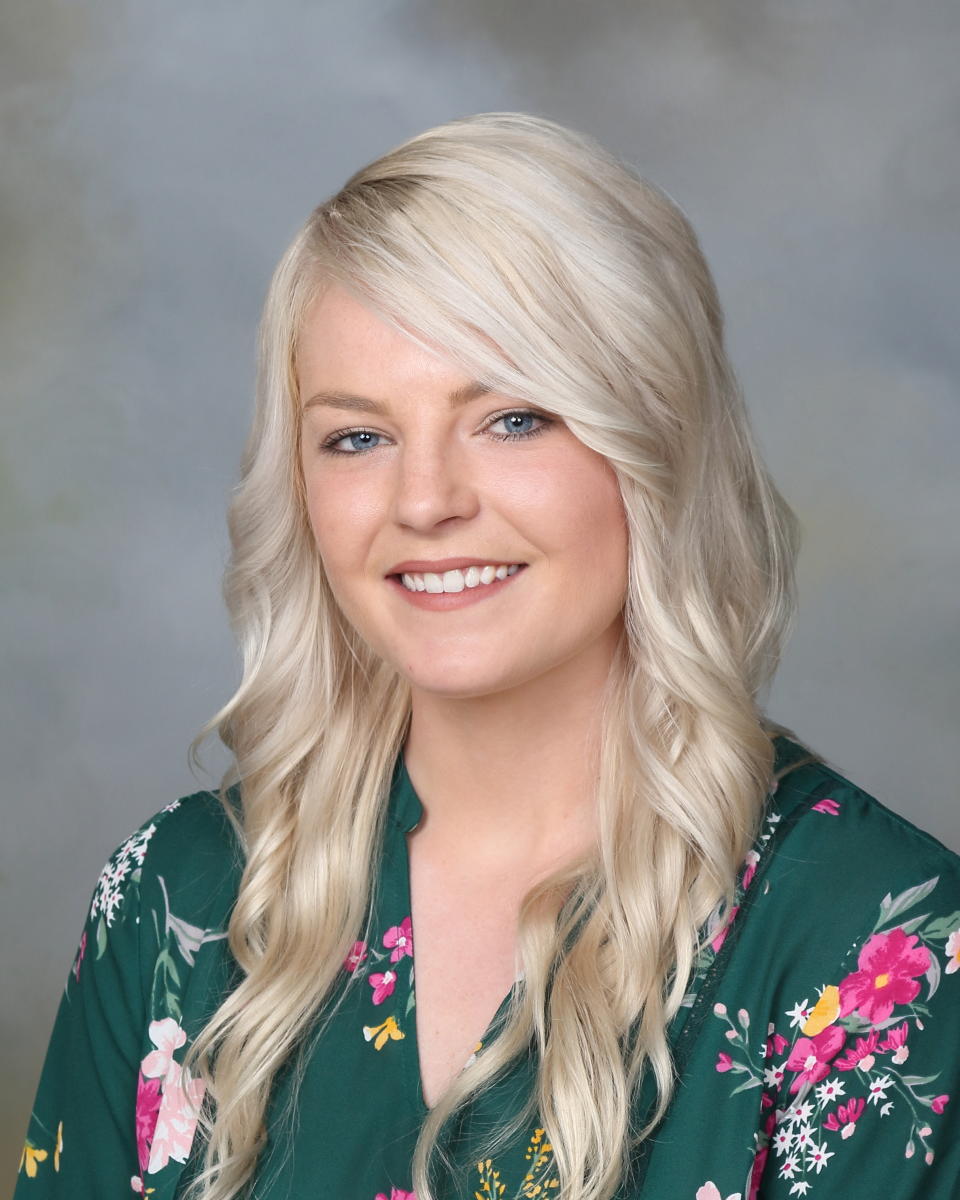 Starting from a young age I always had a love for science and helping others. It was through experiencing my grandma suffer from esophageal cancer that I knew I wanted to pursue a career in medicine where I could comfort and provide quality care to those in need. Shortly before attending The Ohio State University majoring in biology, I gained knowledge of the PA profession from my sister who worked closely with PA`s in the ER. I began working as a nursing assistant in a memory care unit where I gained hands on patient care and further medical knowledge. After shadowing several specialties in the profession I knew that this career was for me. I feel what attracted me most to the profession was the ability to treat and diagnose patients while working closely with other providers and developing strong patient relationships. I am so grateful to be a part of Marietta College`s Physician Assistant Program and I am blessed to be given the opportunity to start my journey of becoming a PA at this excellent school.
---
Danielle S.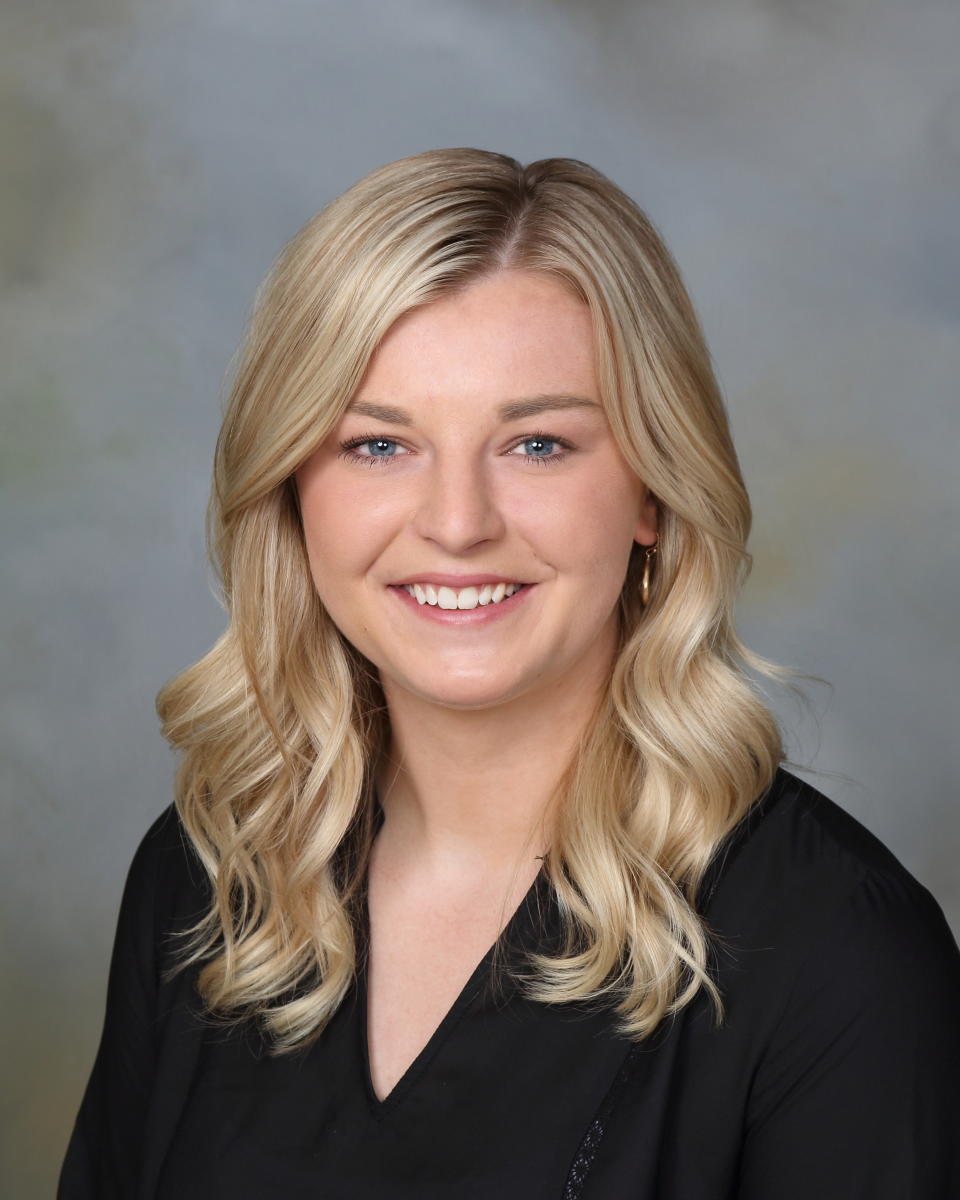 As a child, I always had a strong interest in the sciences and I knew that providing care for others was something I wanted to pursue. In high school, I discovered the PA profession in my biomedical class. After graduating from high school, I decided to obtain my bachelors of science in biology to work toward my goal of becoming a member of the healthcare field. As an undergrad, I began working as a nurse aide to gain some patient care experience and shadowed PAs in different specialties to get a feel for the profession. During this time, my grandfather became ill. It was through my encounters with healthcare providers, caring for my grandfather, and other experiences that solidified my decision that the PA profession was the best fit for me. I'm so grateful to be member of the Marietta Physician Assistant Program's Class of 2021 and I am excited for what is to come!
---
Mary S.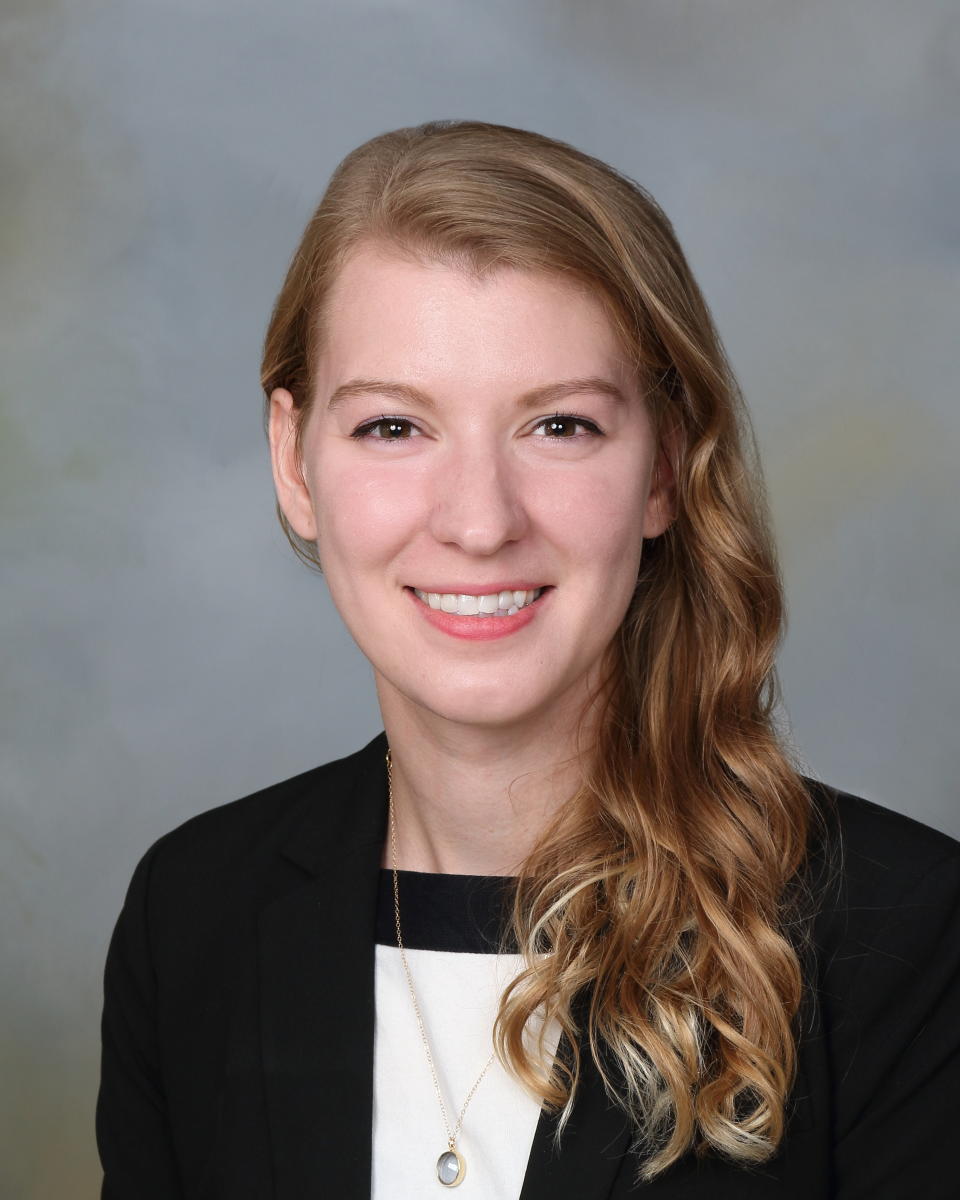 I come from a long line of folks who avoid any healthcare setting like the plague. I suppose I am the odd one out in my family for going into medicine, and I can never thank them enough for their endless support on my journey to becoming a PA. My love for the medical sciences led me to work in both a research and a clinical medical laboratory during my undergraduate career. I completed my Bachelor's degree in Medical Laboratory Science at Ohio State University in 2017. After graduation, I received my MLS certification and worked at Nationwide Children's Hospital in the clinical microbiology laboratory for two years. Even though I knew my work in the laboratory was critical to patient care, I longed for a more "hands-on" role. I wanted to know our patients as people, not just as laboratory specimens. After some research and guidance from the clinicians I worked with, I discovered the PA profession. After my first shadowing experience, my fate was sealed---I could not go back to the lab after seeing the physician assistant profession first hand. Today I am proud to say I have stepped out of the lab and into the Marietta College Physician Assistant Program!
---
Brooke T.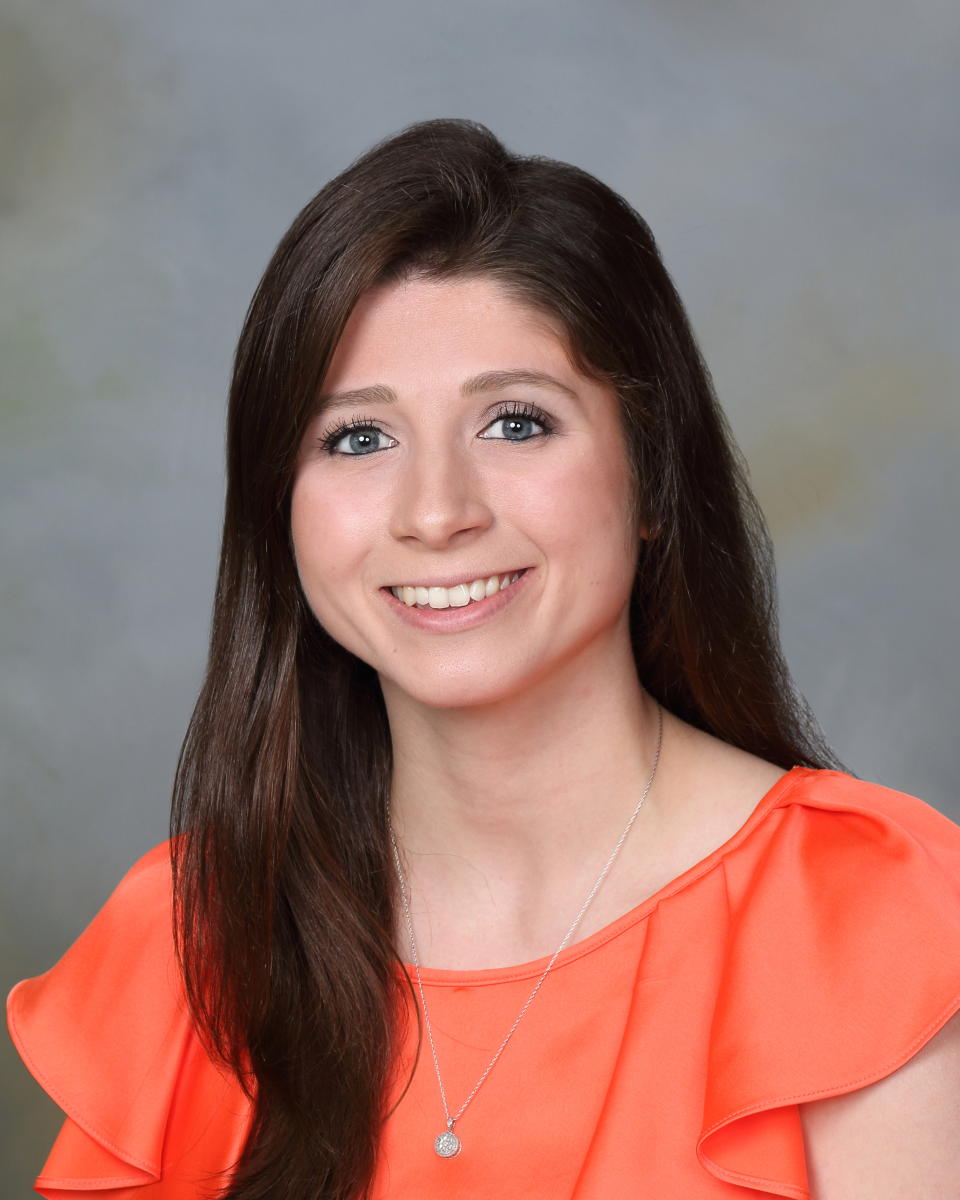 As a high school hospital volunteer in my hometown in NY, I was given the opportunity to observe interactions between medical professionals, and meet patients from a variety of backgrounds with different stories to be told. As I spoke with patients, the pain they were experiencing was evident, igniting within me a passion to do more. I wanted to not only cure the disease, but heal the crushed in spirit and care for the abandoned. My love for human A&P and serving those around me, led me to pursue an Allied Health/Pre-PA degree from Cedarville University. Throughout my college career, I served on a medical mission's trip to Clarkston, GA, shadowed PAs in a variety of specialty areas, and treated patients from underserved areas as a nursing assistant. My undergraduate years in Ohio and healthcare experience with rural populations gave me a new love for OH and a passion to work in similar areas in the future as a PA. After graduation, I also plan to become certified in functional medicine to better coach patients in healthy living. I am grateful to be a part of Marietta's program, and excited about the opportunity to care for and encourage patients from all walks of life as a PA!
---
Donna T.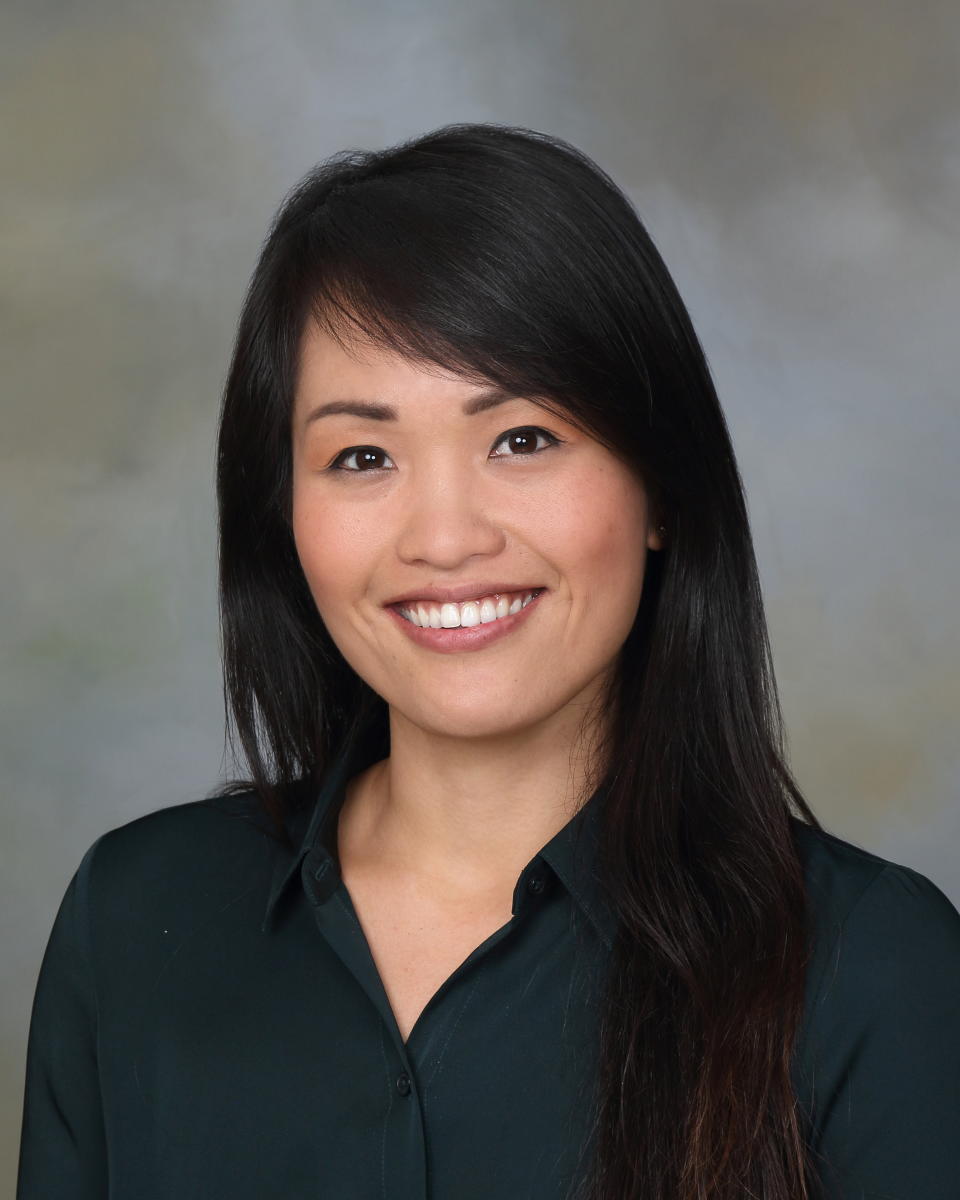 Ever since childhood, I have always had a passion for connecting with and helping others. Living in a diverse neighborhood, I saw many health disparities associated with socially disadvantaged populations. I wanted to better connect to my community so I sought to learn Spanish and worked as a corps member for Jumpstart (promoting early childhood education). After graduating with a Bachelor's in Spanish and Political Science, I wanted to have a career with direct impact on others and began my journey in healthcare. I worked as a Licensed Vocational Nurse for two years, specializing in wound care as well as working the floor. I am grateful for the experience but in my endeavors to expand my medical knowledge and further impact patients' care, I have decided to become a PA. I am honored to be a part of MCPAP Class of 2021 and look forward to developing both personally and professionally in these two years!
---
Andrew T.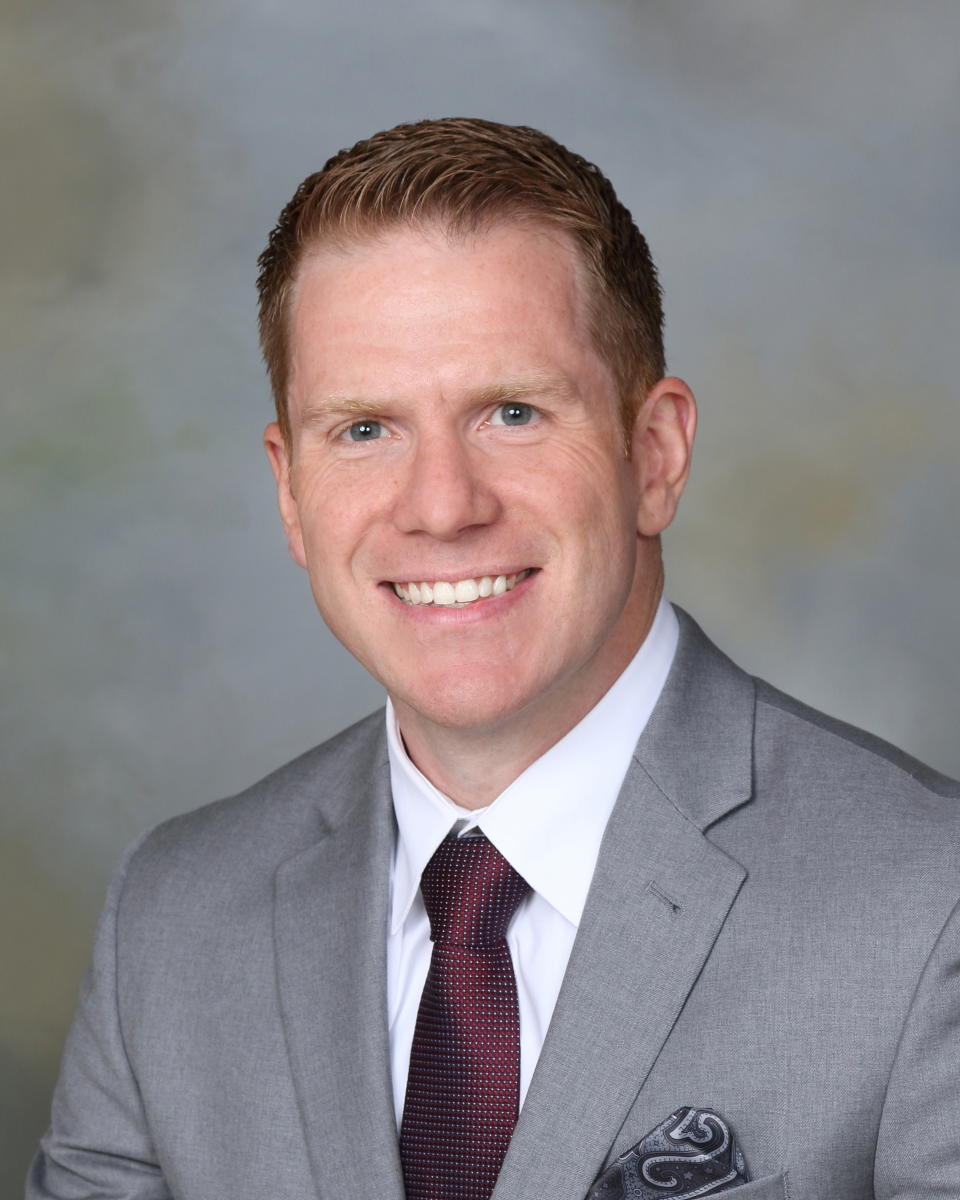 After nearly a decade in corporate finance I was ready for change. As much as I enjoyed the critical thinking and collaborative nature of the job, I always felt that something was missing from my career. The impetus for change came – as it often does – by way of tragedy; my mother passed unexpectedly and my sister was diagnosed with breast cancer shortly thereafter. This forced me to a take a long hard look at my own health which was abysmal after so many years spent sitting behind a desk. I set out to fix the damage which had been done, and in doing so became fascinated with health and wellness. I began working part time as a personal trainer in an effort to help others, and this eventually inspired me to leave my corporate career altogether to open my own gym. While I loved seeing the impact I made as a personal trainer I knew from the beginning that it was just a stepping stone on the path to something greater. I've had many positive interactions with PAs on a personal level, and was fortunate enough to with a vast medical community which helped to steer me in this direction. The PA profession stood out in particular based on their use of the medical model, ability to work across specialties, and ability to diagnose and treat patients, and after shadowing several providers I knew that this was the direction I wanted to take my career. I feel incredibly fortunate to have been accepted to a program like Marietta College which has a long history of valuing "non-traditional" students such as myself, and I'm proud to say that I will be among the 2021 cohort of Pioneers!
---
Mackenzie W.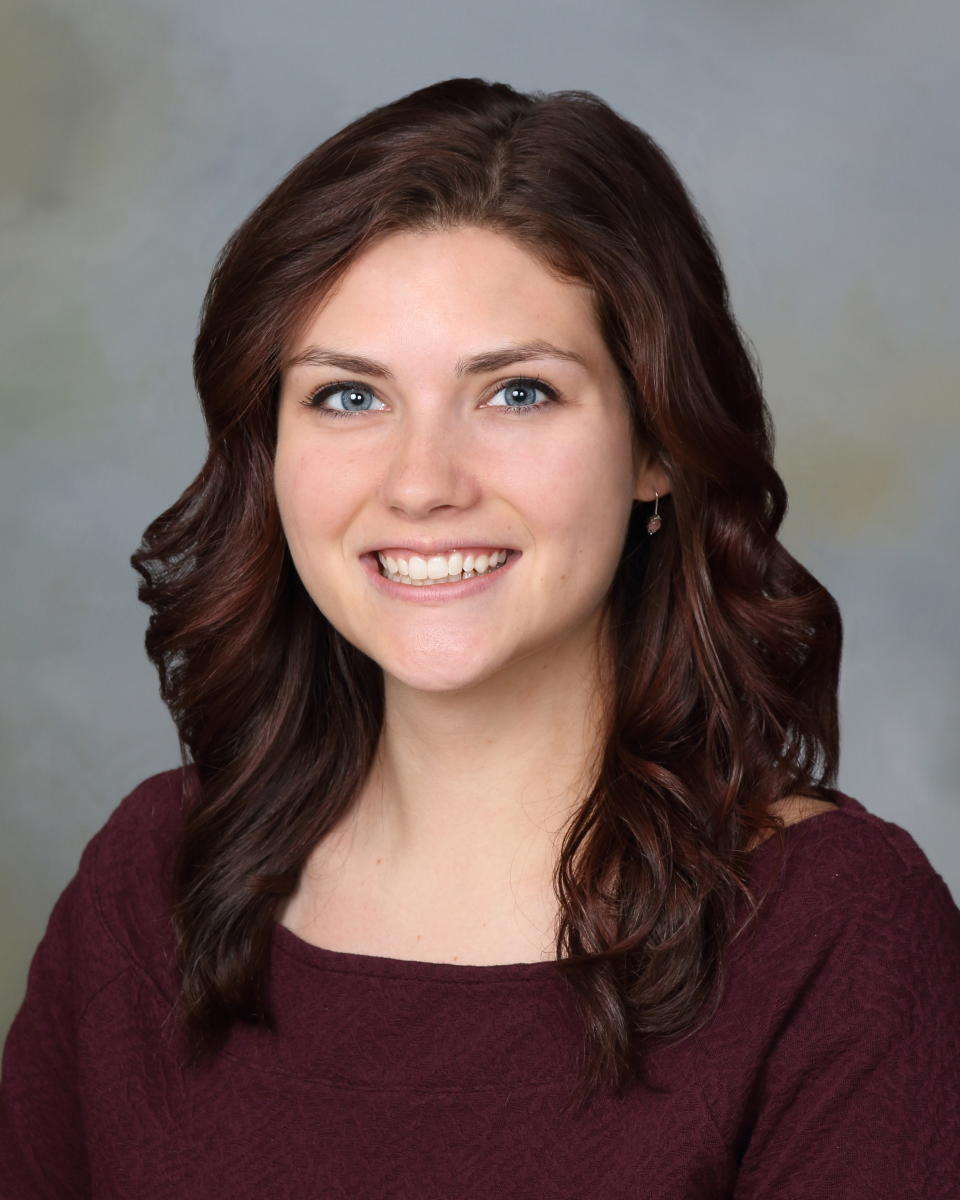 In 2015, my fascination with medical innovations inspired me to study biomedical engineering at Gannon University. After 14 months of pursuing my degree, I came to the realization that the engineering field was missing something I had desired, and that was the ability to care for others through personal interactions. I then decided to adjust my vision, and entered a track to pursue a career in the health professions. My bachelor's degree in public health has given me a passion for incorporating public health initiatives into primary care, and has allowed me to see the important role that community culture plays in individual lifestyle choices. I dream that, as a Physician Assistant in primary care, I will be able to build influential relationships with my patients, as well as implement programs to positively impact the culture of my community, to ultimately create successful health outcomes for others.