Max A.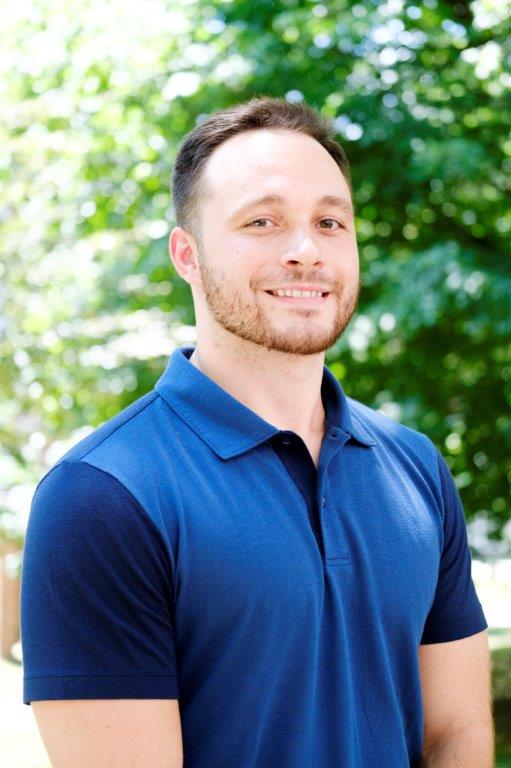 Growing up in the outdoors, I found a love for sports which influenced me to study Athletic Training at Marietta College. During my undergraduate years, I gained great clinical experience and developed a passion for anatomy and biomechanics. While I enjoyed athletic training as a major, I wanted to expand my medical knowledge and have a career with more versatility. I decided to work as a medical scribe in hematology and oncology and then progressed to primary care. I enjoyed watching the team dynamic between doctors and physician assistants as they developed optimal treatment outcomes for their patients. As a physician assistant, I will be able to improve the health of the rural community that raised me to be who I am today. I am grateful to be a part of the Marietta College PA program class of 2022.
---
Abbie A.
I've always had a drive and passion for helping others, and from this I knew I was meant to serve in medicine. I grew up in Marietta, Ohio most of my life, so it is exciting to be back in my beautiful little home town to receive my education. For the last four years, I moved up to Dayton, Ohio and attended Wright State University. I received my undergraduate degree in psychology and behavioral neuroscience. I am blessed with supportive family and friends who have shaped me into who I am today and encouraged me to follow my dreams. I have worked long and hard to reach this point in my life, so to say it's finally here is amazing! I am so excited and eager to begin my journey to becoming the best PA I can be, and to learn all of the knowledge this amazing program has to offer. I am beyond ready to start helping patients and making a difference in people's lives.
---
Allison B.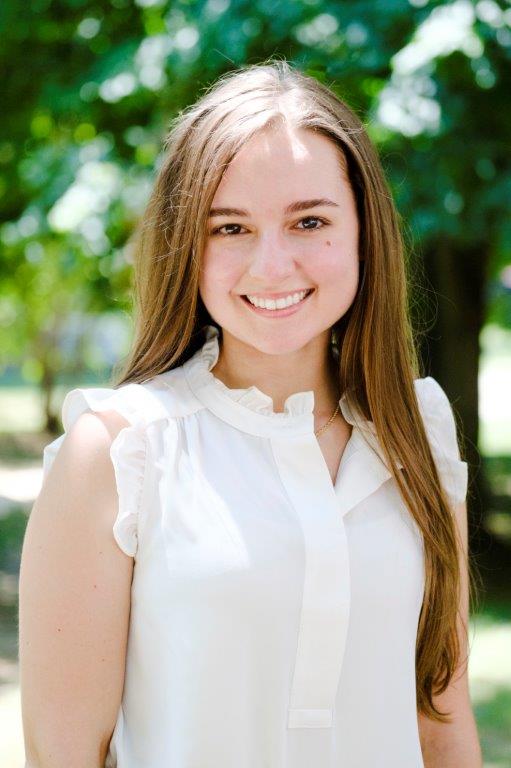 I came to the Physician Assistant career through a series of meaningful experiences throughout my undergraduate career. I worked as a certified pharmacy technician in a specialty pharmacy, a patient care assistant in a continuing care community, and volunteered as an EMT. I have loved every position I have held in the healthcare field, and the extensive teamwork and collaboration involved in each one. I was enamored by the variety of conditions and treatments I learned about as a pharmacy tech, the challenge of assessing and treating patients as an EMT, and getting to know my residents and adjusting my care to best serve each one as a PCA. Furthermore, I was deeply involved in a program called Opening Minds through Art which pairs college students with elders with dementia, fostering meaningful relationships during their weekly art creation sessions. The transformation in confidence, increased expression, and growing pride in their work seen in each artist throughout a semester is astounding. I recognized that I wanted a career that would allow me to interact with my patients in that way, developing relationships that are built through frequent and impactful interactions. I discovered that a career as a PA would allow me to integrate the best aspects of each of my previous experiences in the healthcare field to develop care plans that improve quality of life over time through direct interactions with my patients. I am thrilled and honored to be a part of the Class of 2022 working toward a fulfilling career which will allow me to continue to positively impact my community.
---
Michelle B.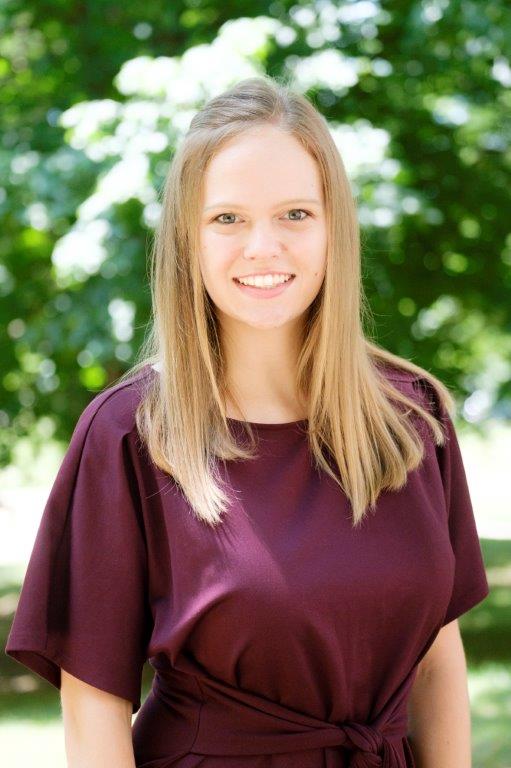 My first experience in the medical field started when I was a junior in high school and I chose to volunteer at Riverside Methodist Hospital as part of a service requirement for my AP Government class. Little did I know that six years later I would still be volunteering there pursuing a career in medicine. I grew up in Columbus, OH and graduated with a Bachelor of Science degree in Pre-Medicine in May of 2019. My love for medicine grew with every opportunity I had to engage with patients from working as a medical assistant for an OBGYN to triaging patients on a medical brigade in Nicaragua to administering cognitive tests to patients in the Neurology Clinic at OSU. My shadowing, volunteer, and career experiences through the past six years has led me to know that PA school is the right path for me. I am truly blessed and honored to have this opportunity to chase my dream of becoming a physician assistant here at Marietta College. Thank you to all of my family, friends, Marietta staff, and new colleagues for your continued support.
---
Samantha B.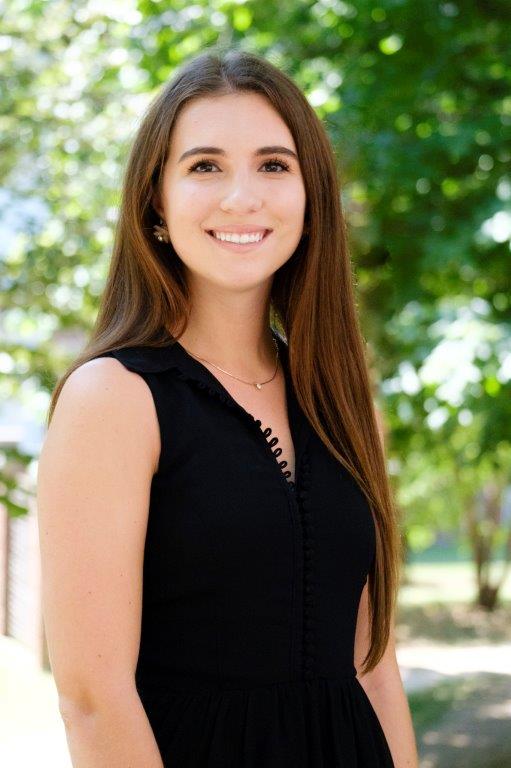 I have known that I wanted to be a PA since I was an underclassman in high school, as this career would give me the patient interaction, job flexibility and collaboration that I was looking for in the medical field. I graduated from Muskingum University with degrees in Biology and Public Health Studies, as well as a minor in Psychology. During undergrad, I took advantage of every opportunity that came my way to help better prepare me for a future career as a PA. Working in the Southeastern Ohio region at a hospital and health department allowed me to witness the health disparities we face in our community and has helped reinforce my passion for serving our community members. The Marietta College Physician Assistant Program has always been a dream school of mine, and I am so grateful to be a part of the class of 2022!
---
Loren C.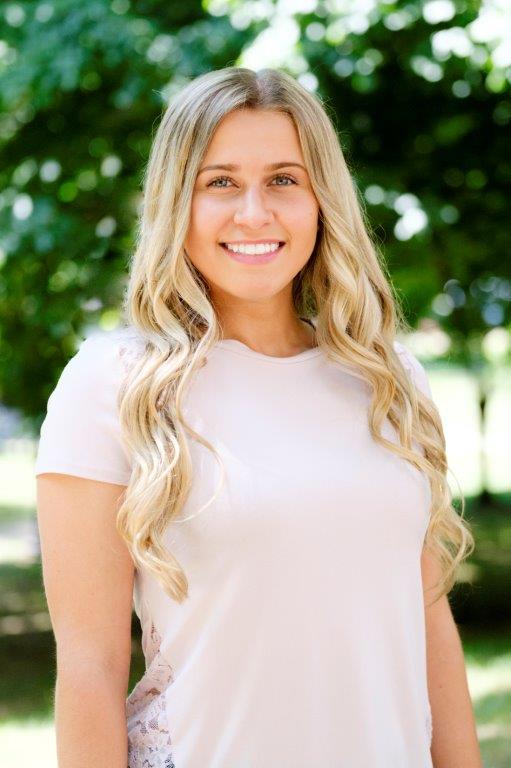 One aspect of my life that I have always been sure about is my desire to serve and help others. I have always aspired to a career centered around this. Eventually, I solidified it would be medicine when I realized how much I enjoyed science classes in high school and learned a lot about my mother's health condition after being involved in a work accident. Once I attended college, I was introduced to the physician assistant profession and decided it was exactly what I was looking to pursue. I discovered this was meant to be my calling after spending summers volunteering in the emergency department in my hometown and shadowing physician assistants in various areas. I grew up in a small town called Rootstown, which is about 30 minutes east of Akron, Ohio. This past year, I spent my last semester studying abroad in Costa Rica and then graduated from Marietta College with a bachelor's degree in biology. Although these have been unusual times, I am very thankful to be back in Marietta, Ohio. I am beyond excited to be able to continue following my dreams and passions at my undergraduate institution. It is sincerely an honor to be a student in the Marietta College Physician Assistant Program and I look forward to dedicating myself to the service of others in the future years to come.
---
Hannah C.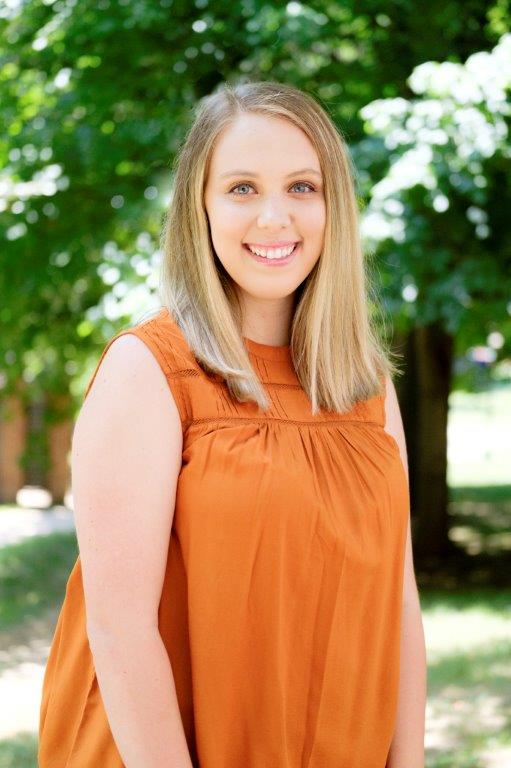 My passion for helping others along with my fascination of the human body helped guide me toward pursuing a medical career. As I started my freshman year of college, I was unsure of which path to take. When I became a scribe in the local Emergency Department, I worked alongside many physician assistants, many of whom are graduates of the Marietta College PA Program, and I admired their knowledge and interdisciplinary teamwork as well as compassion and kindness for their patients. This experience helped solidify my choice of becoming a physician assistant. I graduated from Marietta College this past spring with my Bachelors of Science in Health Science and I am very excited to continue my journey here in Marietta. I am very humbled and blessed to be a part of the Class of 2022.
---
Shannon D.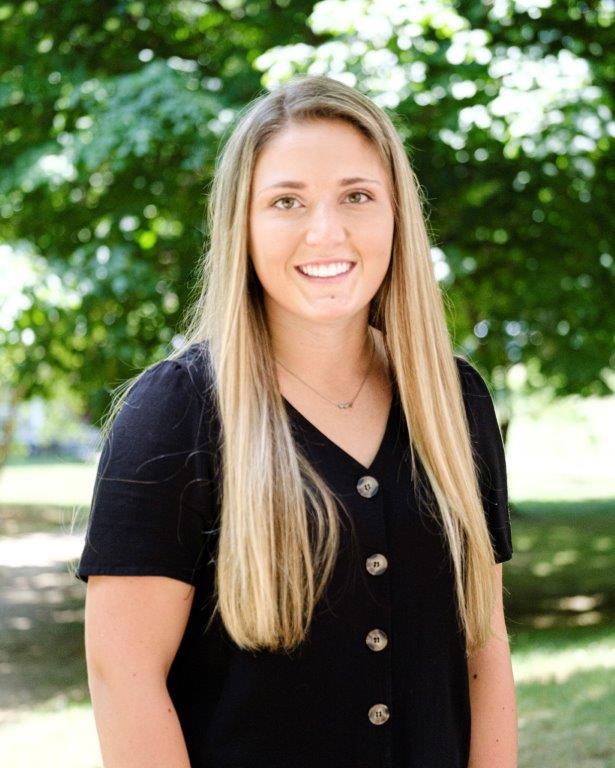 From a young age, I was fascinated by the body, how it works and how it is fixed when something goes wrong. I knew I wanted to pursue a career in medicine, but I was not sure which job would be the best fit for me. After spending a lot of time around various medical personnel in private practices and hospitals due to sports-related injuries, I discovered the role that physician assistants play on a healthcare team and knew that this was the path I wanted to pursue. I graduated from Central Michigan University in May 2020 with a degree in Exercise Science Kinesiology and a minor in Psychology. I am grateful for my time as a student-athlete at CMU, the influential people I met and experiences I had were one of a kind. I am honored and excited to be a part of Marietta College PA Program and look forward to my journey of becoming a physician assistant.
---
Hannah D.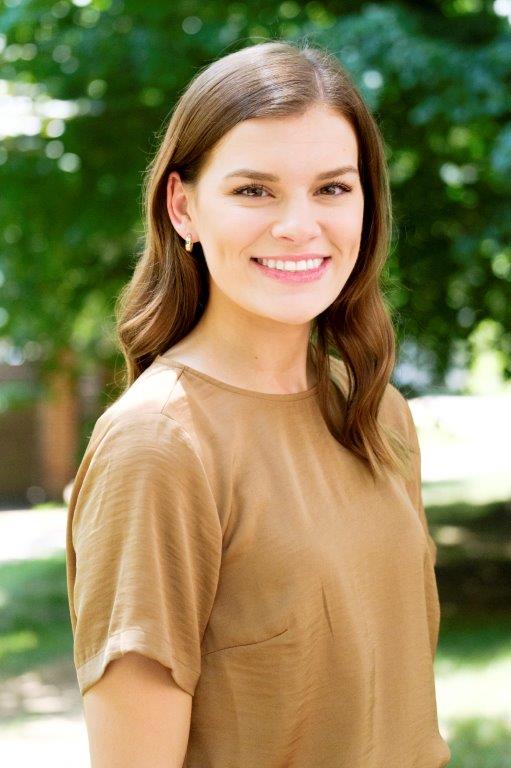 My desire to pursue medicine originally stemmed from my interest in and advocacy of mental health. I grew up in a small rural town outside of Marietta Ohio. I came from an incredibly supportive family who encouraged me that if I worked hard, my success would follow. I earned my Bachelor of Science in Psychology with a minor in Biology at Kent State University in 2019. During my time at Kent State, I became more interested in the field of healthcare through my experience working with volunteers in a behavioral psychology research lab. After discovering the PA profession, I gained valuable experience shadowing PA's, NP's, and various physicians. I volunteered in an emergency department and worked in another emergency department as a medical scribe for two years, where I was blessed with the opportunity to work with a number of providers who mentored me and helped guide me in my decision to enter the medical field. I am incredibly honored to have been accepted into the Marietta College Physician Assistant Program and I am excited to continue my journey in becoming a PA.
---
Jack E.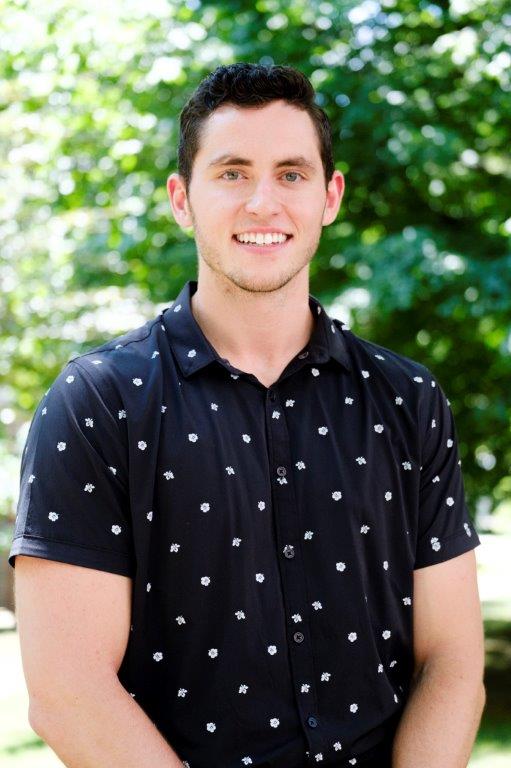 Growing up in England and Northern Ireland, my parents never had the chance to go to college because my grandparents were not well off. My parents stressed the importance of higher education and wanted nothing more than to give me the opportunity to pursue my dreams. They have sacrificed so much over the years in order to allow me to continue to pursue my love for medicine and ultimately a career as a physician assistant. Throughout my education, I always had an inclination for the PA profession but wasn't completely sure it was the route for me. However, shortly after graduating from The Ohio State University in 2017 with my Bachelor's degree in Biology, I watched my sister graduate with pride from PA school that same year. She was so passionate and was a huge advocate for the profession which is what further solidified my desire to become a physician assistant myself. Over the next three years, I chased down a variety of opportunities to volunteer in a hospice facility, work alongside physician assistants in the ER as a patient care assistant and shadow physician assistants working in a variety of specialties! All of these experiences have led me to the PA program here at Marietta College where I am surrounded by so many amazing faculty members and students that are going to provide me with the tools to become the best PA that I can be. I am so blessed to be a part of the MCPAP class of 2022!
---
Alexandria F.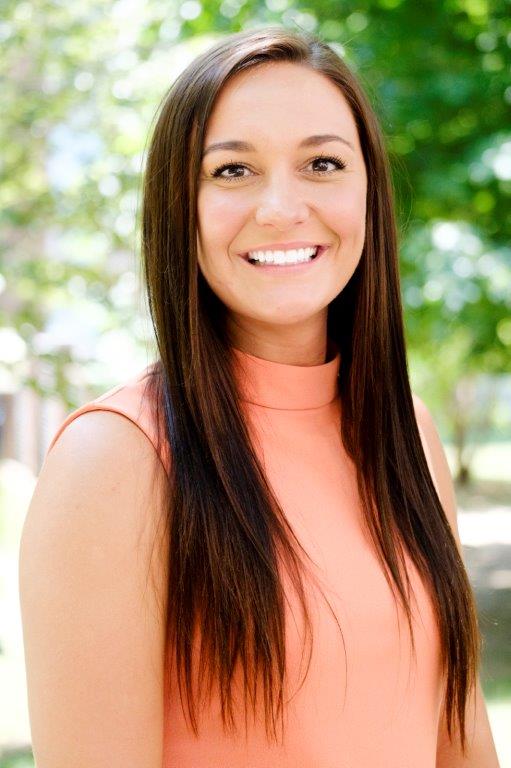 For as long as I can remember, I have been interested in pursuing a career in medicine. I graduated from Muskingum University in 2017 with a Bachelor's of Science in Biology and Public Health, with a minor in Psychology, where I was still undecided in a specific career path. I began shadowing several PA's and working as a Patient Care Technician after graduation. I soon began to realize the PA profession was the perfect balance of being directly involved with the patient's care and treatment process, as well as practicing in a physician-led team. After discovering my desire to become a PA, I kept working to expand my skills and became a Certified Phlebotomy Technician and worked as a Medical Laboratory Assistant for Nationwide Children's Hospital. I have grown so much through my experiences on my journey to becoming a physician assistant, as well as discovering my passion of working with children and their families. My dreams are now becoming reality and I am so grateful to be a part of MCPAP Class of 2022!
---
Margaret F.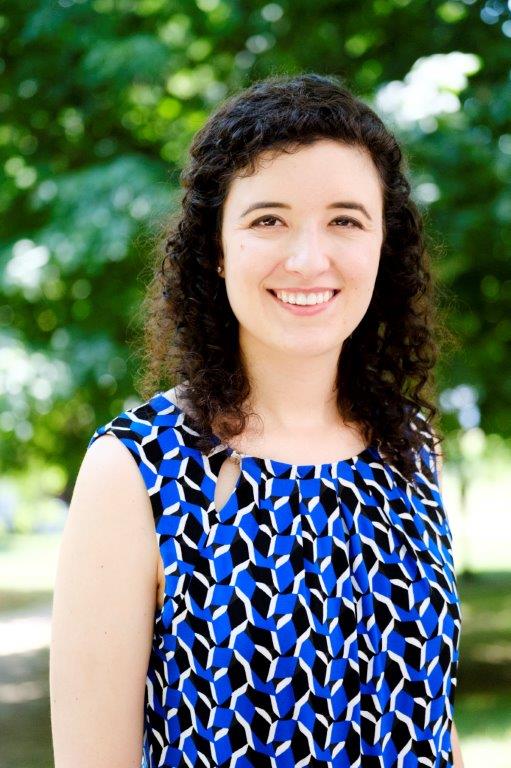 I graduated in the spring of 2018 from the Ohio State University with a bachelor's degree and license in social work. I have found medicine fascinating since I was a kid, and I have known for a long time that ultimately my goal is to become a provider. I spent time in the field volunteering at Grant Medical Center in Columbus and later working in an orthopedic surgeons' office, experiences that made it clear that physician assistant is the right career for me.
 I loved being in the social work field—I love the creative problem solving that social workers apply to better their communities and the people they serve. As a social worker, I was taught to help people using a person-in-environment perspective, which considers someone's background, history, support systems, intersections of privilege and oppression, and access to resources, among other things, rather than taking their actions and situation at face value. I also had the opportunity to practice approaching issues with a solution-focused model, using a strengths-based lens to empower those I serve to create positive change. I am glad to be able to bring these perspectives to my career as a PA, and I am excited to combine them with the valuable skills and knowledge I will learn here at Marietta to become the best provider I can possibly be.
---
Bailey F.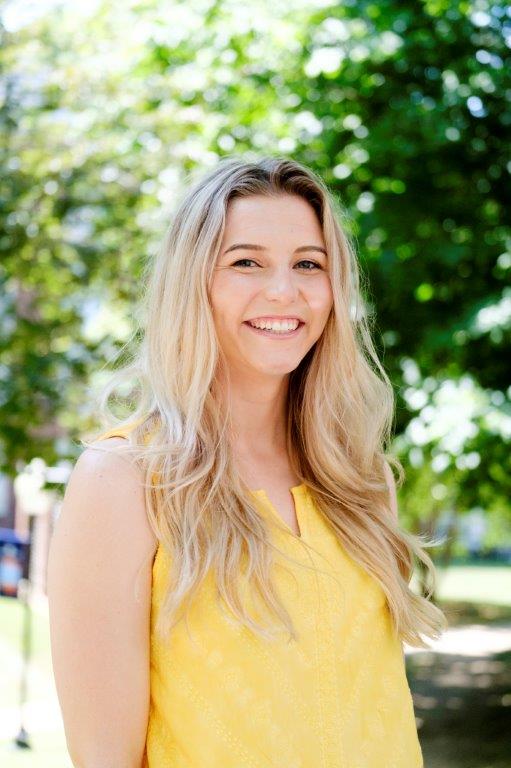 I have had an interest in the medical field from a young age but did not truly understand the role of a Physician Assistant until my teenage years. I began to research the profession and gained interest as I saw the extensive levels of health care skills that PAs provide. Eventually, I spoke to my primary care PA about the profession, and she inspired me to want to provide health care to others and create relationships that extend beyond the medical office. This PA, as well as several other wonderful PA's who I have met along the way, solidified my decision to pursue PA school. In May of 2020, I graduated from West Virginia University with a Bachelor of Science in Medical Laboratory Science. I chose to pursue the clinical laboratory science division of my major, where I learned to perform and analyze the results of laboratory tests on bodily fluids. My experiences in the clinical lab, as well as working as a patient care sitter at Mon Health Hospital in Morgantown, extended my love for medicine and encouraged me to continue my education in health care. I am very excited to be a part of the Marietta College Physician Assistant Program and cannot wait to see where the future will lead me!
---
Jaid G.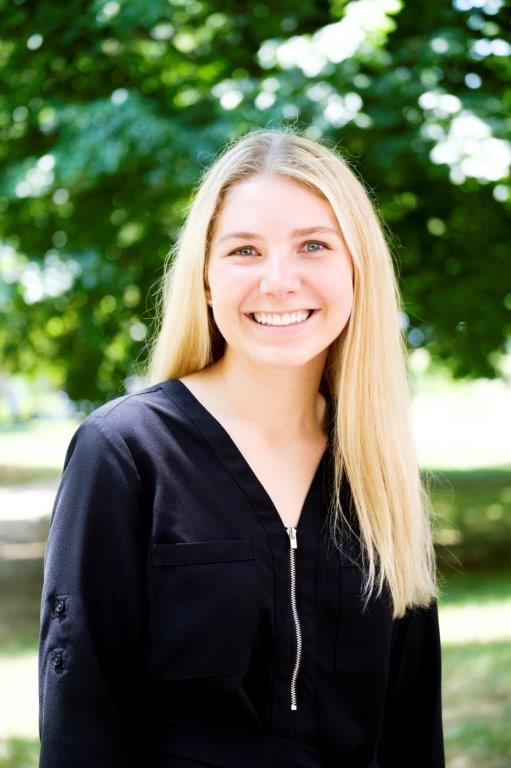 I always knew I was interested in a career in the medical field but wasn't exactly sure what path of medicine I wanted to take. I was introduced to the physician assistant field during my college tours for my undergraduate degree. It wasn't until my Junior year at the University of Cincinnati and during my clinical rotations for radiology that I had the opportunity to work with physician assistants and understand their role more. I loved the team-based aspect and the career flexibility that PAs have to change specialties. I am so excited to work towards what will be one of my most challenging endeavors yet, becoming a physician assistant. Most importantly, I look forward to helping my future patients. I am honored to be a part of the MCPAP Class of 2022!
---
Chelsea H.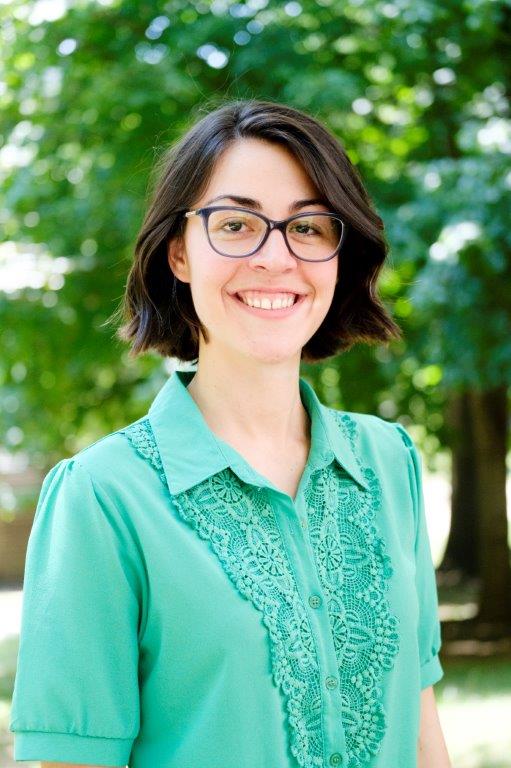 I was introduced to medicine, as a child, when I would frequently visit my grandfather in the hospital. I was enticed by the in-room tv and the all-you-can-eat popsicles from the many healthcare providers stopping in to check on my grandpa. More importantly, I saw from an early age the kind of care one human being could have for another within the medical field. As an adult, I graduated from Kent State University with a degree in Biochemistry realizing how much I really loved medicine and the science of it. My education led me to shadow a variety of healthcare professionals to figure out the best fit for me and when I shadowed my first PA, I was hooked! I am excited to spend more time with patients, to constantly improve upon the skills and knowledge I have, and to be a part of a healthcare team working towards the common goal of better patient care. AND I get to do it all with the amazing support of my new Marietta PA family! I hope they have popsicles...
---
Jacob H.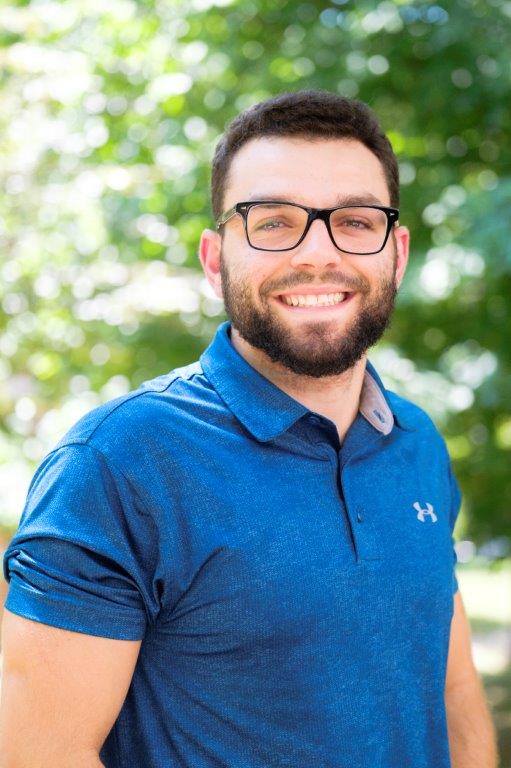 I am from a small town just north of Massillon Ohio called Canal Fulton. I have always had a passion for medicine and thought I wanted to be a physician or a physical therapist. It wasn't until my junior year in high school that I heard of the physician assistant career from my high school's athletic trainer who told me if he could go back and do it all over again, he would be a PA. After researching the profession and shadowing experiences, I was sure that it was the career for me. I attended the University of Akron (where I started a Pre-PA club) and graduated in May 2020 with a degree in biology. During my time at Akron, I completed a research internship at Akron Children's Hospital where I studied the seasonality of disease and types of disease in their hospitalist service. I also worked as an STNA at a long term care facility in my hometown. During my interview day, Marietta just felt like home for me. I am beyond grateful to be a part of the 2022 PA class and am looking forward to learning how to be a great PA and the experiences that come with it!
---
Matthew K.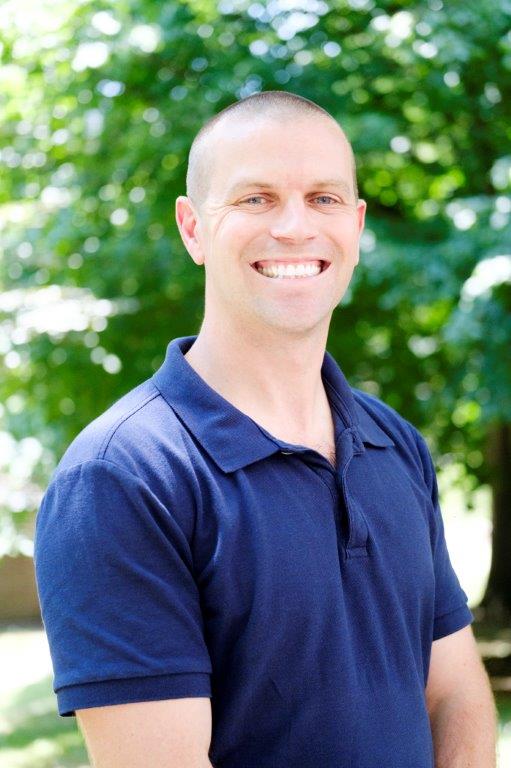 I am from Reynoldsburg, Ohio, a suburb of Columbus. I studied Political Science as an undergrad but worked in construction and various random fields during and after college, and served in the US Army for 5 years, where I was first introduced to medicine and the PA profession. I do not know what specialty I will pursue, but I'm sure the next few years will clarify that choice. I am very grateful to be a part of this program!
---
Kathryn K.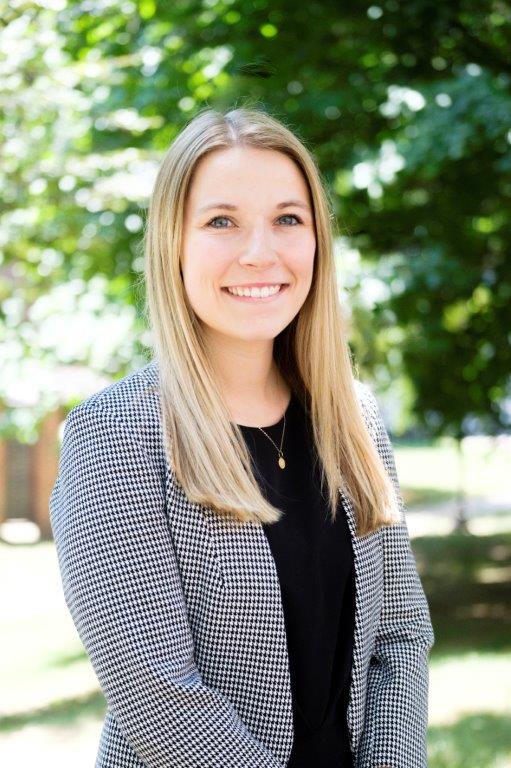 I have always been intrigued by the medical field and hoped that someday I would be a part of it. I grew up in Canal Winchester, Ohio, which is where I had my first experience working in healthcare at a local nursing home. Following graduation from Miami University in 2019, I worked at the OSU Sports Medicine Institute as a Clinical Research Assistant. Throughout the past few years, I have had the opportunity to shadow a handful of PAs in various specialties, including emergency medicine, dermatology, orthopedics, and transplant medicine. It was through these experiences that I witnessed the positive impact that PAs have on their patients' lives on a daily basis. I am honored to be entering a profession in which I can help address healthcare needs and compassionately serve others. I am so excited to begin the journey to becoming a Physician Assistant and am so thankful to be doing that here at Marietta College!
---
Leanna L.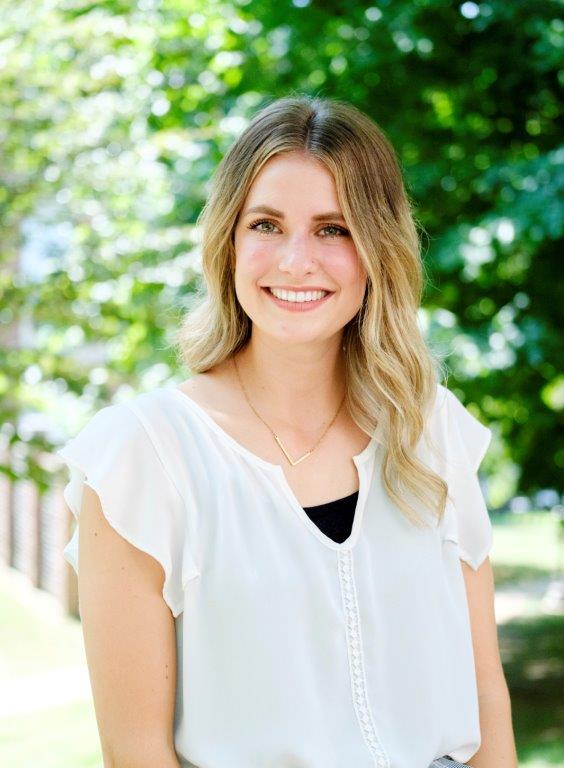 For as long as I can remember I have known that I wanted my occupation to be one where I got to wake up every day and help people as well as make the world just a little bit of a better place. I went to Mount Vernon Nazarene University where I majored in Biology and minored in Chemistry. Through these courses, I fell in love with learning more about the human body, healthcare, and related issues. After my sophomore year of college, I had the opportunity to live on the West Coast of Africa, in Ghana. I was able to take part in a travelling caravan medical team, where we provided healthcare and education to surrounding villages of Accra, Ghana. After college, I had the opportunity to work as a Patient Care Associate at the James Cancer Hospital (on OSU's campus). These life changing experiences defined the type of healthcare professional I want to be. I hope to be a lifelong learner as well as one who seeks out ways to help underprivileged, underdeveloped, and undereducated areas. I have a dream to work in an area that gives me an opportunity to practice medicine and educate those who may have never been reached before. I am confident that the Marietta College Physician Assistant Program will enable me to achieve my dreams!
---
Kimberly L.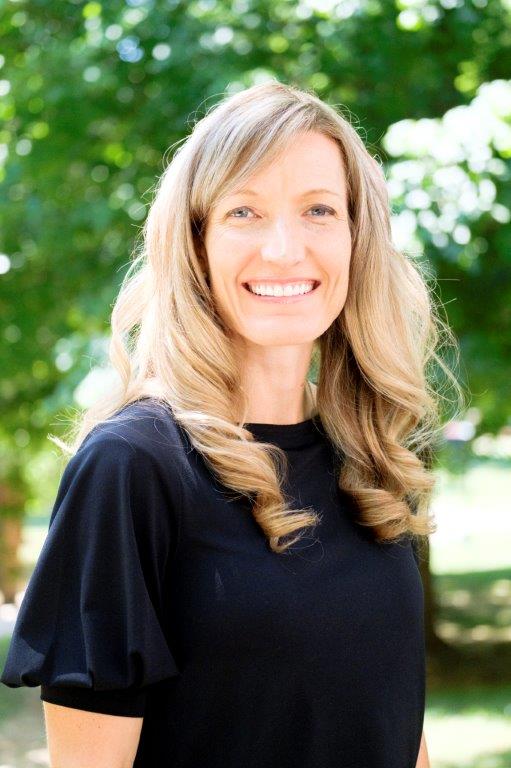 The physical aspects, as well as the social and emotional dynamics of health and well-being have always fascinated me. In college I was torn between pursuing Physical Therapy or Marriage and Family studies; between studying the more concrete aspects of the physical body or the more abstract dynamics in families that result from our thought processes and interpersonal reactions. I eventually decided to pursue a Bachelor's and then a Master's in Marriage, Family, and Human Development where I studied the transition to parenthood and its effects on a couple's relationship.  Because of that research experience, combined with my own personal belief in the value of families, a fire was ignited in me to help families thrive. For the past twenty years I have applied my training helping community families and friends receive support and comfort, accept professional guidance and make use of available resources in order to strengthen their individual and family well-being. I have been a wife for 19 years and a mother to three exceptional daughters for 16, and I am at the point in my life where I want to deepen the impact I can have on the community by developing a complementary expertise in medical science, a field which still calls me. I feel incredibly fortunate to have been accepted to Marietta College's program and am excited to be among the cohort of 2022 Pioneers!
---
Kristen M.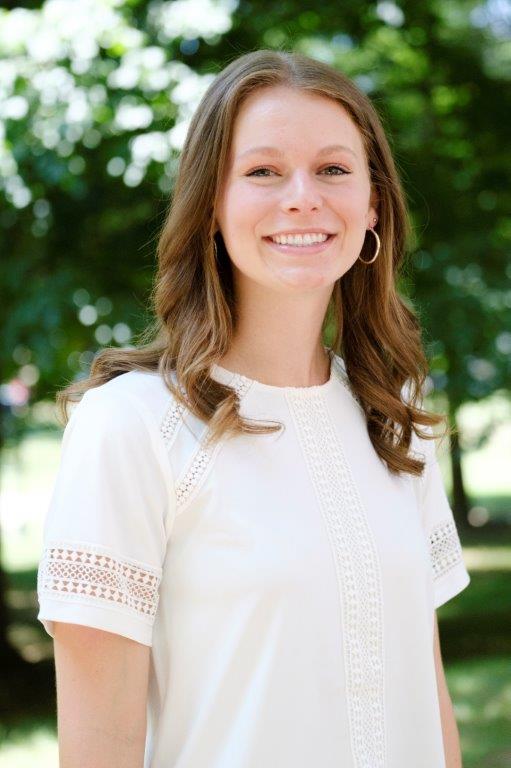 Growing up as the youngest of 4 siblings, I had the opportunity to watch and learn as my older siblings chose what career path they took. My brother followed in his father's footsteps by earning his degree in mechanical engineering. My oldest sister earned her degree in architecture, and my next older sister earned her degree in accounting. Each of us expressing our own interests, I decided to follow my passion of helping others and becoming the first person in my family to obtain a career in the healthcare field. While pursuing my undergraduate degree, I shadowed a few healthcare professionals, including a pharmacist, an MD resident, an NP, and a PA. My shadowing experience with the PA was by far the best in the healthcare field. From interacting with patients, diagnosing, performing procedures, and collaboratively working with their colleagues, I was excited just how perfect this career would be for me. Not long after, I earned my B.S. in Biology and minor in chemistry at The University of Akron, and I matriculated into Marietta College Physician Assistant class of 2022. I am very thankful to be a part of this prestigious program, and I am confident it will prepare me well for my future career as a PA.
---
Jared M.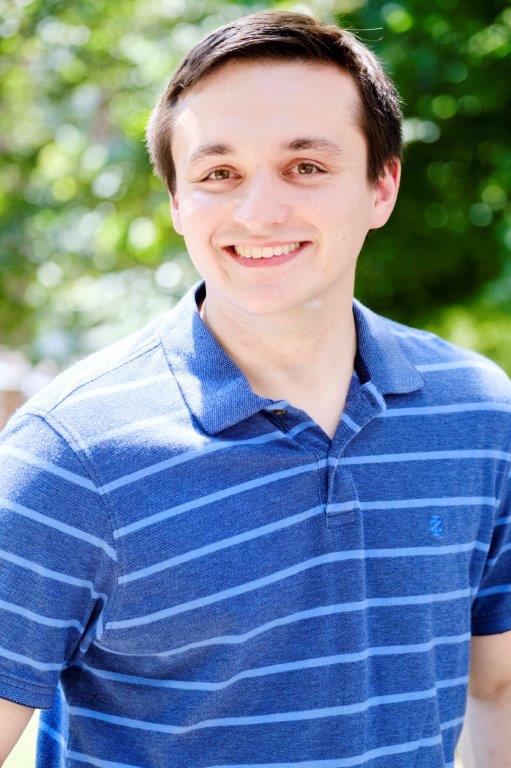 I got my Bachelor's degree in Biology, (minor in Chemistry) at Western Carolina University in 2016. I was then hired by a company specializing in microwave metal smelting, for which Wheesearch, a research committee I started during my undergrad, did a business plan. I've wanted to be a surgeon essentially my entire life, but a taste of research and innovation inspired a passion for creation. I realized I could better fuse my passions for high quality patient care and innovation as a PA, where I can both be a healthcare practitioner and use my healthcare experience to inform medical innovations. I then worked at the Good Samaritan Hospital ER from 2018-2020 to fulfill the PA-track's medical experience requirements. I chose Marietta College as my PA program because I saw their passion and commitment to training high-quality, innovative medical professionals, and am truly delighted to be a part of this Program.
---
Victoria R.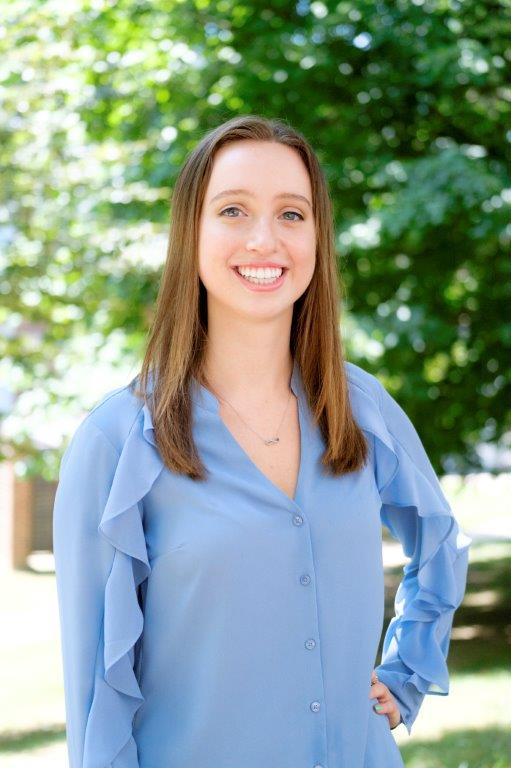 I am originally from Mentor, Ohio and then attended The Ohio State University for undergrad. Moving a little more south, I have ended up in cute little Marietta, Ohio. I wanted to become a PA since I graduated high school, and all my experiences from then until now has only solidified that decision. I was blessed in shadowing some outstanding PA's in women's health, pediatric endocrinology, dermatology, and family practice. Seeing firsthand the PA's actively making a difference in their patient's health and the positive interactions they had with the whole healthcare team, sold me on the career. For about 2 years I worked as an STNA in home health, gaining essential patient communication skills. As an STNA I loved working with geriatric patients and improving their day to day lives. Additionally, through a volunteer trip to Thailand I was able to work with children with various disabilities. No matter the age, helping others has always given me a sense of fulfillment and I look forward to bettering people's lives everyday as a PA. I am honored to be able to acquire the knowledge I need to become a successful PA under the spectacular faculty of Marietta College PA Program alongside my classmates of 2022!
---
Lydia R.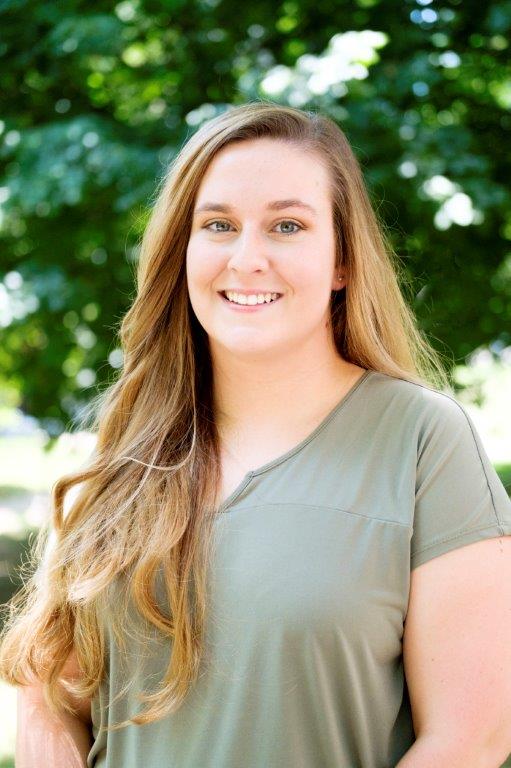 For as long as I can remember, I knew that I wanted to pursue a career in healthcare. Throughout high school and my undergraduate studies, I was always drawn to science courses and knew that I wanted to help others. I graduated from West Liberty University with a bachelor's of science in Exercise Physiology in 2018. After graduation, I wasn't quite sure what healthcare career that I wanted to pursue, but after shadowing I decided that the Physician Assistant profession was for me. I was drawn to the versatility and teamwork aspect that the Physician Assistant profession offered. At this time, I am interesting in working in orthopedics or emergency medicine, but I am excited to explore other specialties during rotations. I am so grateful for the opportunity to be a member of the Marietta College Physician Assistant Program Class of 2022!
---
Austin R.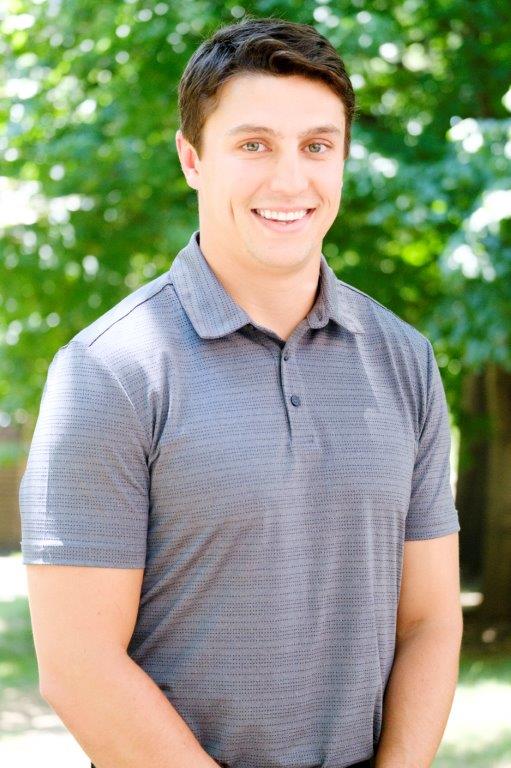 For as long as I can remember, I have always dreamt of being a part of the medical field. Starting college back in 2014 is where I began my journey to further my dream. As I played NCAA hockey while working towards my Bachelors in Exercise Science from Adrian College, I was injured. Through the surgical and recovery process, I was lucky enough to connect with a Physician Assistant and the path I wanted to take to further my career, was solidified. My post-grad experiences with the pediatric and neonatal dedicated ambulance team out of Detroit further solidified my desire to get into PA school. From the moment I stepped foot on campus and talked to some of the faculty, I knew Marietta was the best fit for me. I feel so lucky to be a part of the Marietta PA family and can't wait to say I'm a Marietta PA one day.
---
Mallory S.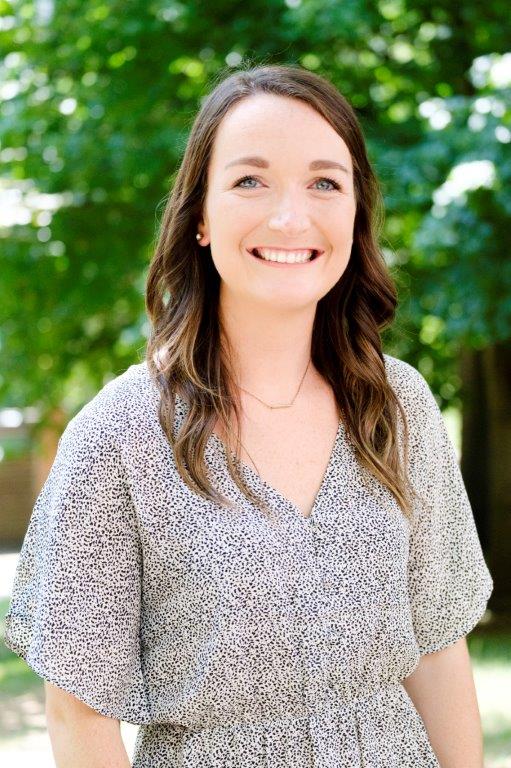 Growing up, I always knew I wanted to pursue a career in the medical field. The physician assistant profession was originally an interest of mine in high school when I shadowed a local PA as part of my junior year career exploration requirement. From there, I continued to have incredible shadowing experiences with PAs who demonstrated how knowledgeable, compassionate, and essential they were to the healthcare team. I graduated from The Ohio State University in May of 2019 with a degree in Exercise Science. While at OSU, I completed an internship at the Wexner Medical Center with inpatient cardiac rehabilitation working with congestive heart failure patients. This gave me the opportunity to educate patients on their disease and how exercise and nutrition could mediate their symptoms and improve their quality of life. I spent the following year working as a scribe and operating room assistant at an orthopedic practice. I gained valuable experience conversing with patients, following patients from diagnosis through treatment, and learning from many physicians and PAs. I am very excited and grateful to be part of the Marietta College Physician Assistant Class of 2022!
---
Syd S.
While most say they discovered their love for healthcare at a young age, that was not the case for me. While I have always been interested in all things science related, I was never able to pinpoint a career that would fulfill my passion and yield joyful reward. It wasn't until attending Marietta College in the fall of 2016 that I discovered the profession of Physician Assistant and since then my aspirations for this career have tremendously grown. After graduating from Marietta in the fall of 2019 with a Bachelors in Health Science, I hoped and prayed that I would receive the opportunity to return to the place that had provided me with much more than an education. Now, as I sit here in a house full of friendship, laughter, and a lot of studying, I have never been more thankful for the gift I have received as I pursue this path of medicine. I am tremendously excited to empathize, educate, and provide for all of my future patients as a graduate of the Marietta College Physician Assistant Program.
---
David S.
I had always heard you will know when a journey is right for you, but I never understood that until right now. I was born and raised in Cincinnati, Ohio, and I graduated from Elder High School (Go Panthers!) and from the University of Cincinnati with a degree in biological sciences and a minor in chemistry (Go Bearcats!). Medicine has always been a part of my life in one form or another. From my mom being an OR nurse to having several knee surgeries, I should say my interest in medicine began early on; however, my interest truly began peaking after taking my anatomy and physiology course in high school. I found the complexity of the human body fascinating, and I wanted to help others in need, so I began looking at careers in medicine. I originally believed physical therapy would suit me well because of my knee injuries, but after discovering the physician assistant profession, I took a step back and realized becoming a physician assistant is what I wanted. In addition, shadowing several physician assistants and doing research on the profession only confirmed how I felt even more. While the drive to become a physician assistant is the initial catalyst, I have discovered that finding the program that is right for you is equally if not more important to making this dream a reality. Marietta College Physician Assistant Program has been a home for me from the moment I interviewed, and I could not be more thankful to be a member of the class of 2022. I am looking forward to the challenges, failures, and triumphs ahead because they will mold me into the best physician assistant I can become!
---
Shelby S.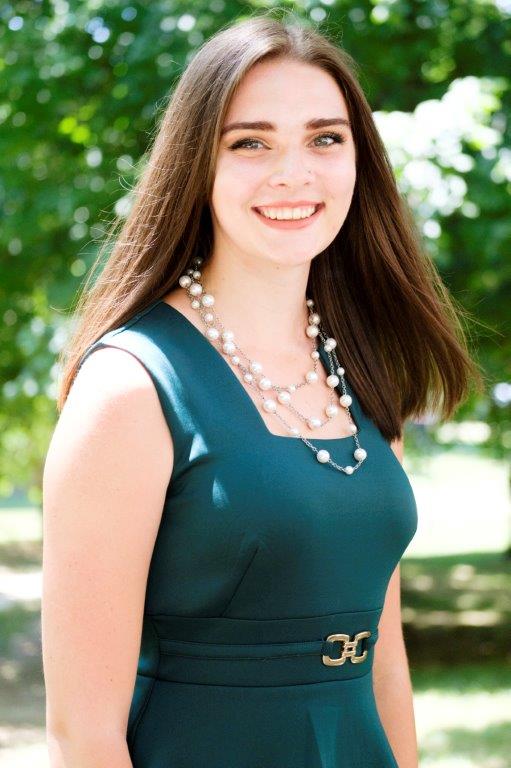 At five years old, I knew healthcare was my calling when my parents bought me a toy doctor's kit as a birthday present. While nobody else in my family has ever been in the medical field, they knew at a young age that was the path I was going to follow and always have supported me on my journey to help and care for others. As I gained more experiences within the healthcare world, I fell more in love with it. Throughout my young life, I was in and out of the doctor's office frequently, and I always saw my PA. Her enthusiasm for taking care of patients and always knowing exactly what to do and say made me want to be like her in my future career. During my senior year of high school I decided to attend the University of Pittsburgh, and in 2018 I graduated with a B.S. in Biology with a minor in Chemistry. Thanks to the advisors within the biology department, I was able to learn more about the PA profession and knew that it was exactly the career I wanted. I took two years off between graduation and beginning PA school to work at UPMC Presbyterian on their cardiac unit to gain clinical experiences. During this time, I gained invaluable experiences, not only improving my bedside manners, but also learning more about the roles each healthcare professional plays in patient care. These experiences have me excited to be starting my final steps in becoming a physician's assistant, and I cannot wait to see where Marietta College Physician Assistant Program takes me over the next two years!
---
Mackenzie V.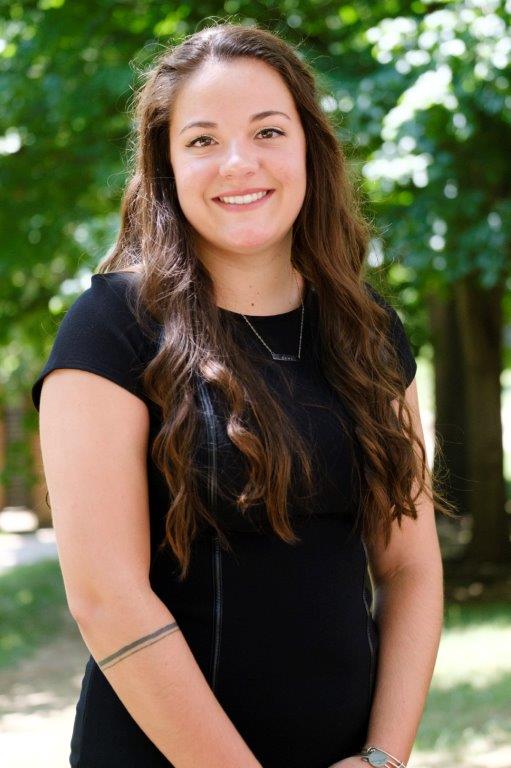 When asked as a young child, "What do you want to be when you grow up?" my response ranged from teacher to a baker and everything in between depending on the day. As I got older, the same question suddenly began requiring a more concrete answer, one that didn't change with my mood. After running through the laundry list of careers that I had, at one time or another, thought I wanted to be, I realized that I didn't really want to be any of those things. With this realization, I made a list of things I was passionate about with Biology and Psychology being towards the top of the list. After talking to my high school psychology teacher, she suggested that I look into genetic counseling as she believed that would provide me with the best of both worlds. After googling genetic counseling that night, I decided I was going to be a genetic counselor. Having made this decision, I continued on to Adrian College where I pursued Bachelor's in Psychology and Biology. As I got deeper into my undergraduate education however, I started to experience problems accessing the prerequisite courses for enrollment in graduate programs and, after further research, realized that my experience may be a reflection of the smaller reach of the genetic counseling community. Having to make a decision about what to do moving forward, I reevaluated what was driving me toward that career. At that time, it became clear to me that what truly made me passionate about Biology and Psychology, was the human aspect of both and the fact that, together, they allowed me to understand the mind and body in a way that allowed me to connect with those around me. In feeling like genetic counseling would limit the number of people I was able to connect with, I started to research other areas of medicine. Coming across the PA profession, I fell in love with the fact that the diverse training would provide me with limitless opportunities to connect with individuals of all different backgrounds whether it be patients, other medical professionals, social workers, or the countless others that make up a care team. Although it was not my answer growing up, I can now proudly say that when I "grow up" I will be a Marietta College Class of 2022 Physician Assistant and that there is nothing else I would rather be!
---
Madelyn V.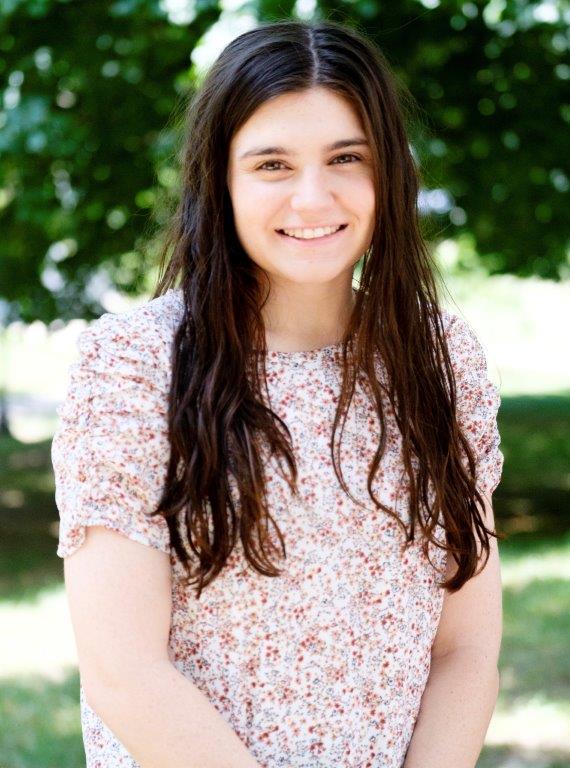 Growing up, I was very close to my older sister, Katie. We did everything together and she soon became the biggest role model in my life. So when she got accepted into medical school I knew I would be following in her footsteps to pursue a career in medicine. However, I truly fell in love with medicine while shadowing a physician assistant in my hometown of River Falls, WI. The personal relationships he had with his patients and the teamwork and leadership skills he showcased with his colleagues really intrigued me and pushed me toward the PA profession. I graduated in 2020 with a B.S. degree in Biology from Tusculum University in Greeneville, TN. Throughout my years at Tusculum, I was a member of the Women's Soccer Team, worked as a home health CNA and shadowed physician assistants in various specialties. I am very grateful to be a part of the Marietta Physician Assistant Program and can't wait to begin my journey to becoming a physician assistant.
---
Raygan W.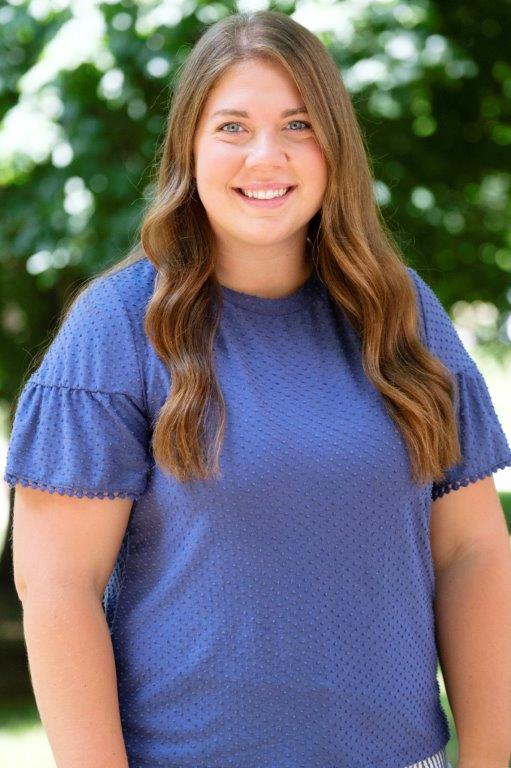 I feel so blessed to be apart of the Marietta Physician Assistant Program in the class of 2022. All of my life experiences have shaped my passion in medicine and goal of being a Physician Assistant. Sports and accompanying athletic injuries first sparked my interest in the human body, which lead me to study Sport and Exercise Science in college at Gannon University. During my years at Gannon, my understanding of clinical practices, human biology, and physiology grew tremendously. It allowed me to branch out of my field and shadow with various specialties from Urology to Neurosurgery, where I saw firsthand how crucial the role of a Physician Assistant is in the healthcare team. I gained patient experience by working as a Nursing Aid and a Physical Therapy Aid, exposing me to a multitude of different patient backgrounds. Choosing Marietta was a decision I was confident in and excited about from the beginning. The prestigious level of the program, quality of faculty and staff, dedication to lifelong learning, and exceptional student testimonies made it a top choice for me. I am certain my time at Marietta will lead onto a meaningful and rewarding career as a Physician Assistant.
---
Javlyn W.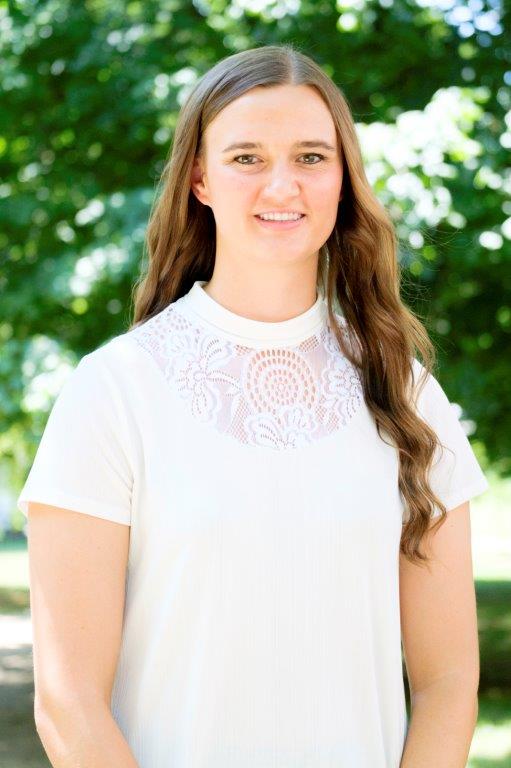 My hometown is Cedar City, Utah where I grew up with an older brother and two younger sisters. I graduated from Southern Utah University with a degree in nutrition where I had the opportunity to play softball. In the summers and over breaks I worked for a local hospice company as a CNA. The work was challenging but very fulfilling. During this job, I found myself wanting to have the skill set to help these individuals more than I could. I have always wanted to go into the medical field, and this solidified my plans. After shadowing a variety of MD's and PA's, I knew I wanted to go into the PA profession. I have always loved being part of a team and I can't think of a better team to be on than a medical team working to help people. I am excited to see where this wonderful journey will take me!
---
Timothy W.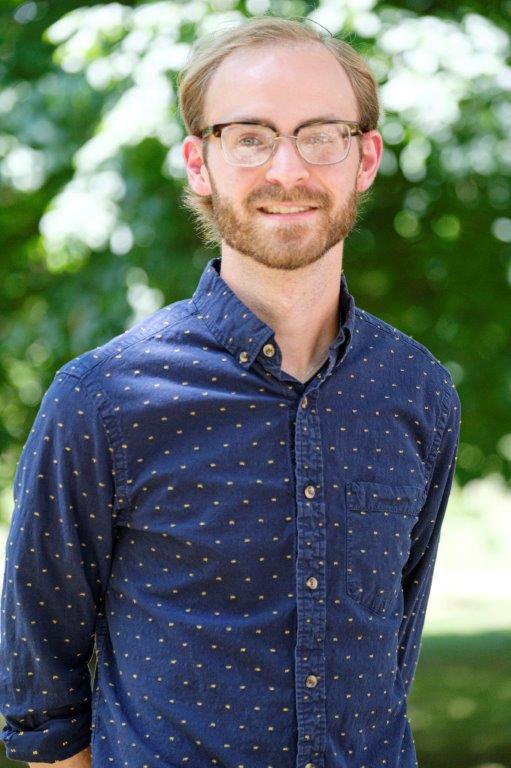 My pursuit of a vocation did not always include medicine. After finishing undergrad at John Carroll University, I moved to Baltimore, Maryland, where I completed graduate school in education and taught high school math. However, when teaching high school did not fulfill me, I started to look elsewhere. Through conversations with friends and reflection on my time as an EMT in college, I began to see medicine as a possible future. During this time, I discovered what a Physician Assistant was and quickly realized this was meant for me. In order to achieve this newfound dream, I moved home, enrolled in prerequisites and began working as a pharmacy technician. During the application process I fell in love with Marietta's program. The faculty and students created a welcoming environment in which I felt at home and myself. I am honored to be part of this program and excited to complete this journey with all the wonderful people involved in it.
---
Jessica Y.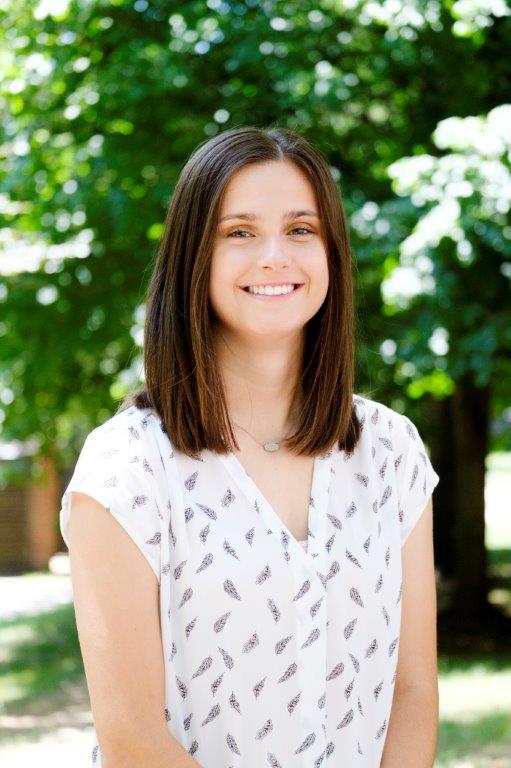 I grew up in suburb of Cleveland, Ohio surrounded by major hospitals, so entering the healthcare profession just made sense.  I attended Marshall University and graduated with my Bachelor of Science in Exercise Science in thespring of 2019.  Upon graduation I worked for a year at the Cleveland Clinic as a nurse assistant.  I am excited to continue my education at Marietta College and look forward to the many experiences to come.