Kayla B.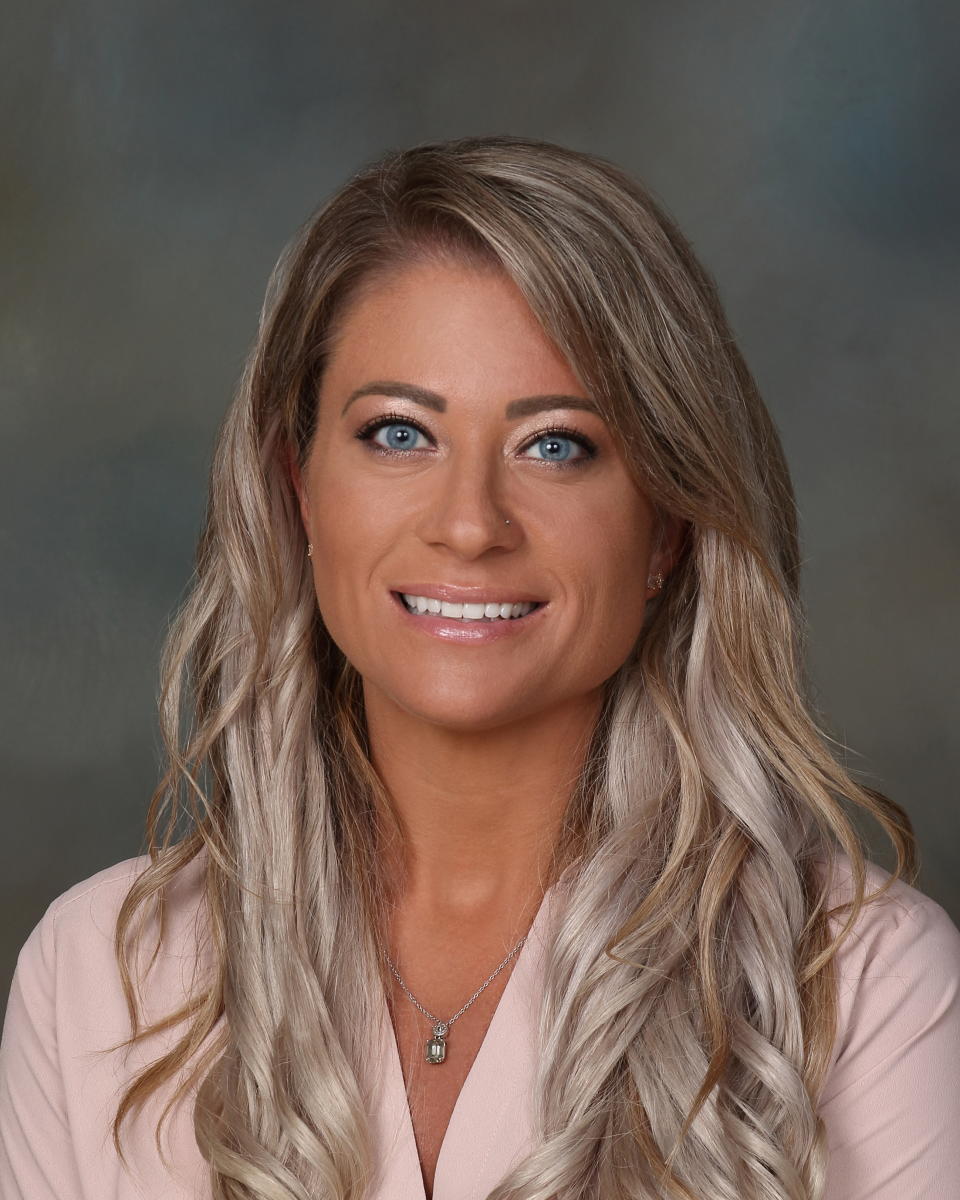 First and foremost, my greatest calling is being a mother to my three wonderful children: Bailee Paige age 8, Emma Claire age 6, and Hudson Chase age 3. In addition to my children, my love for medicine and my servant heart has brought me here. My path to becoming a Physician Assistant has been nothing less than a roller coaster ride! It started in high school, as I developed a fascination with the intricate design of the human body, specifically the impact of pathology and disease on the human body. When determining my career path, I knew at the time I wanted a career in the diagnostic aspect of medicine. Therefore, I applied to and was accepted into United Hospital Center's School of Radiologic Technology in Bridgeport, WV. I graduated in 2008 and after passing my boards I was a Registered Radiologic Technologist. After graduation, I had the honor of serving our nations veterans for 12 years working as a Radiologic Technologist for The Department of Veterans Affairs. During my career as a Radiologic Technologist, my love for medicine grew. As I went from being a new graduate to a 'seasoned' technologist, my interest in medicine shifted. I developed a desire to be the health care provider that was treating, diagnosing, and developing strong, lifelong relationships with patients. I was inspired by the many, amazing Physician Assistant's I worked with daily. In 2019, I made the decision to finish my Bachelor of Science Degree as well as the required pre-requisite coursework most Physician Assistant programs require while working fulltime and being mom. The hard work paid off when I got the news that I would be joining the Marietta Physician Assistant Program class of 2023.
Lexi B.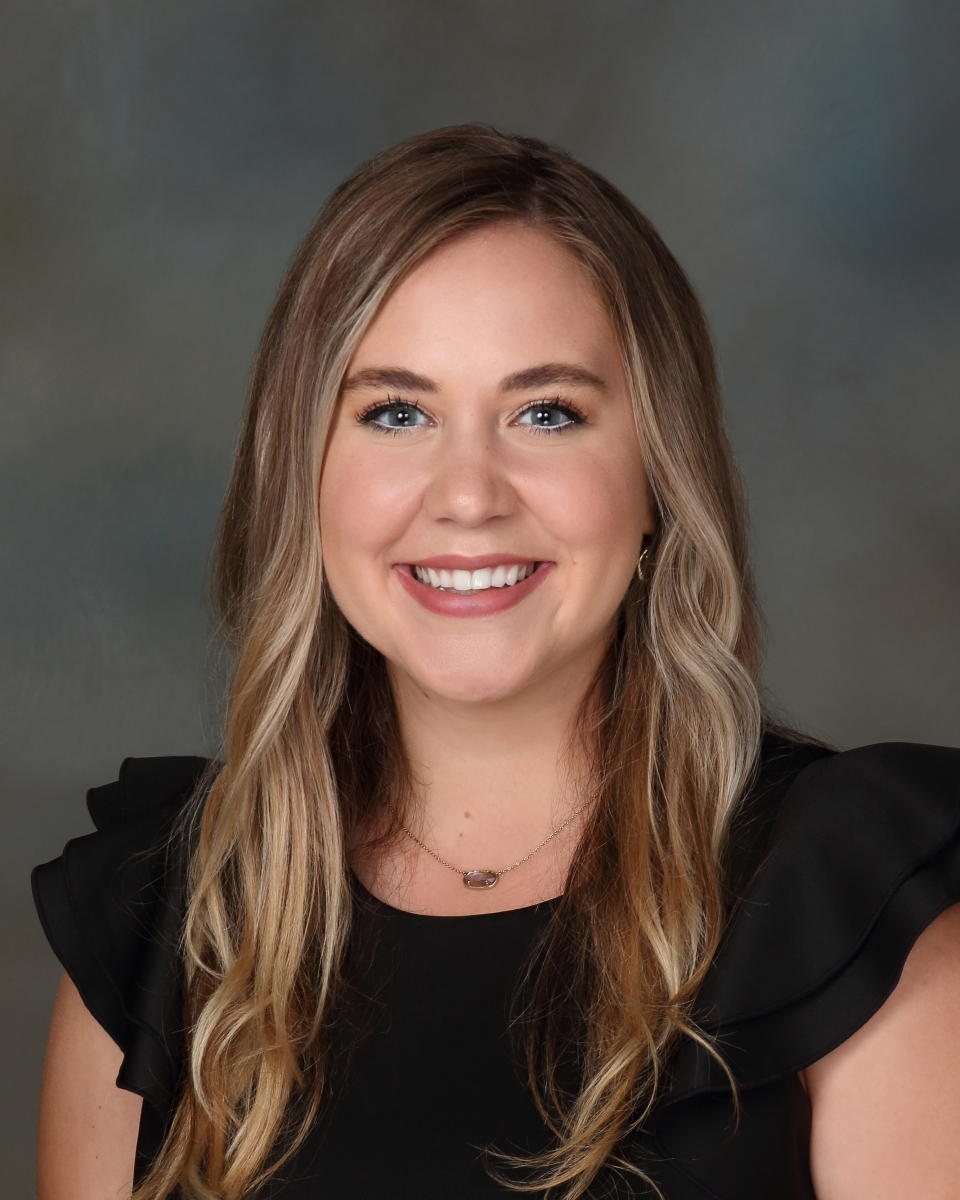 I am a 2021 student-athlete graduate of The Honors College at Texas A&M University - Commerce. As a young child I was drawn to the medical profession after receiving excellent care for medical issues of my own at Nationwide Children's Hospital. The care and testing were both truly intriguing. I later discovered my medical career path after shadowing a family friend and doctor that led me to the role of the Physician Assistant that can improve healthcare access and quality. I am particularly excited about the options of working across specialties. Being accepted to the Marietta College PA program has been a highlight of my life. The journey with my fellow classmates of the class of 2023 will be a rewarding time. Let's go Pio's!!
Makayla D.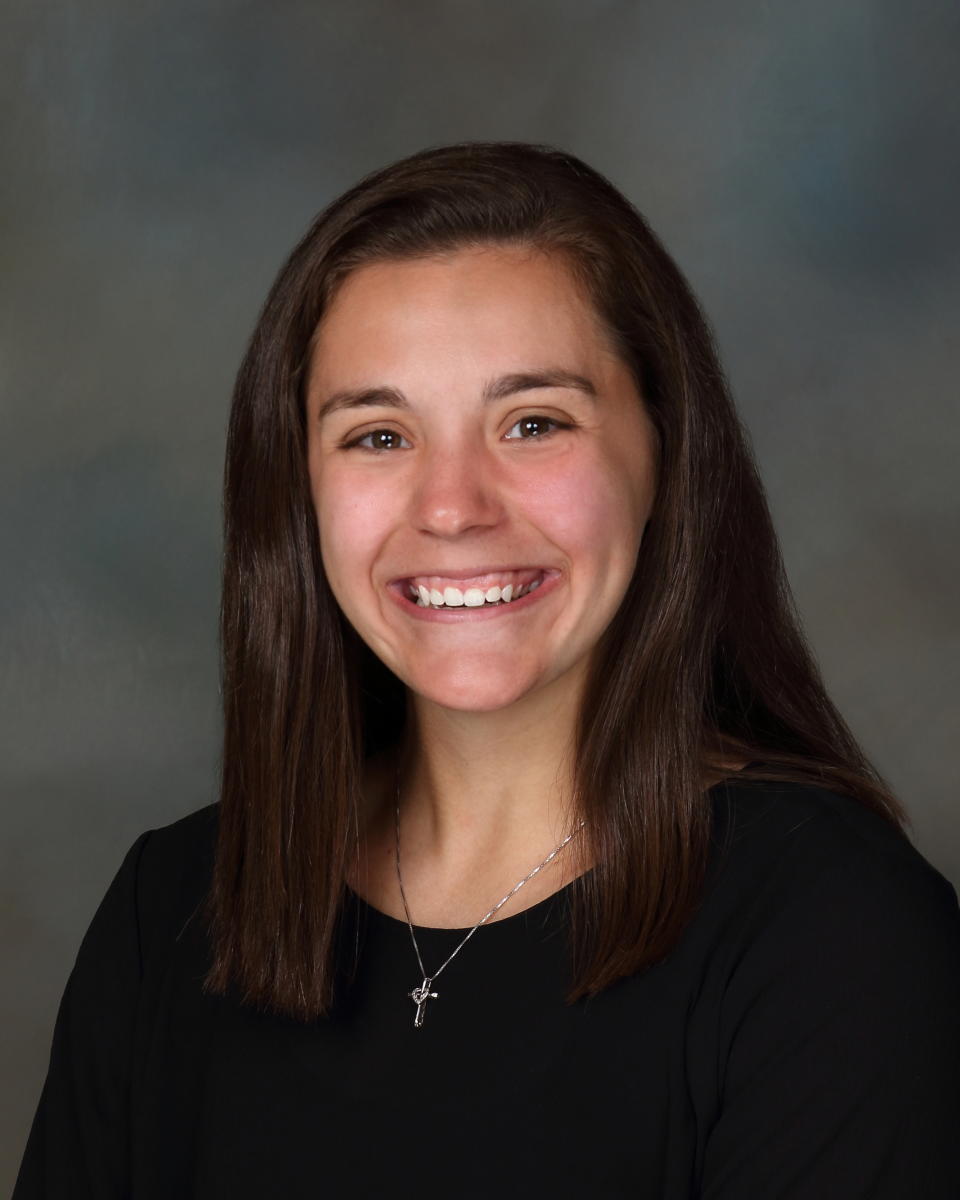 From a young age I knew that I was meant to help others and make a difference in peoples' lives. A career in medicine will allow me to do just that. I received my undergraduate degree in biology pre-med with a minor in chemistry from Youngstown State University. During my undergraduate experience I was introduced to the Physician Assistant profession and immediately knew that it was the career for me. This career will help me grow as a medical provider, communicator, and overall person. I am so thankful for the opportunity to attend Marietta College as a member of the class of 2023. I am beyond blessed to have such a strong support system and people who believe in me to achieve greatness in life. Entering this new chapter of my life is so exciting and I cannot wait to see what the future holds. With faith, hard work, and dedication there is a world of possibilities!
Deanna D.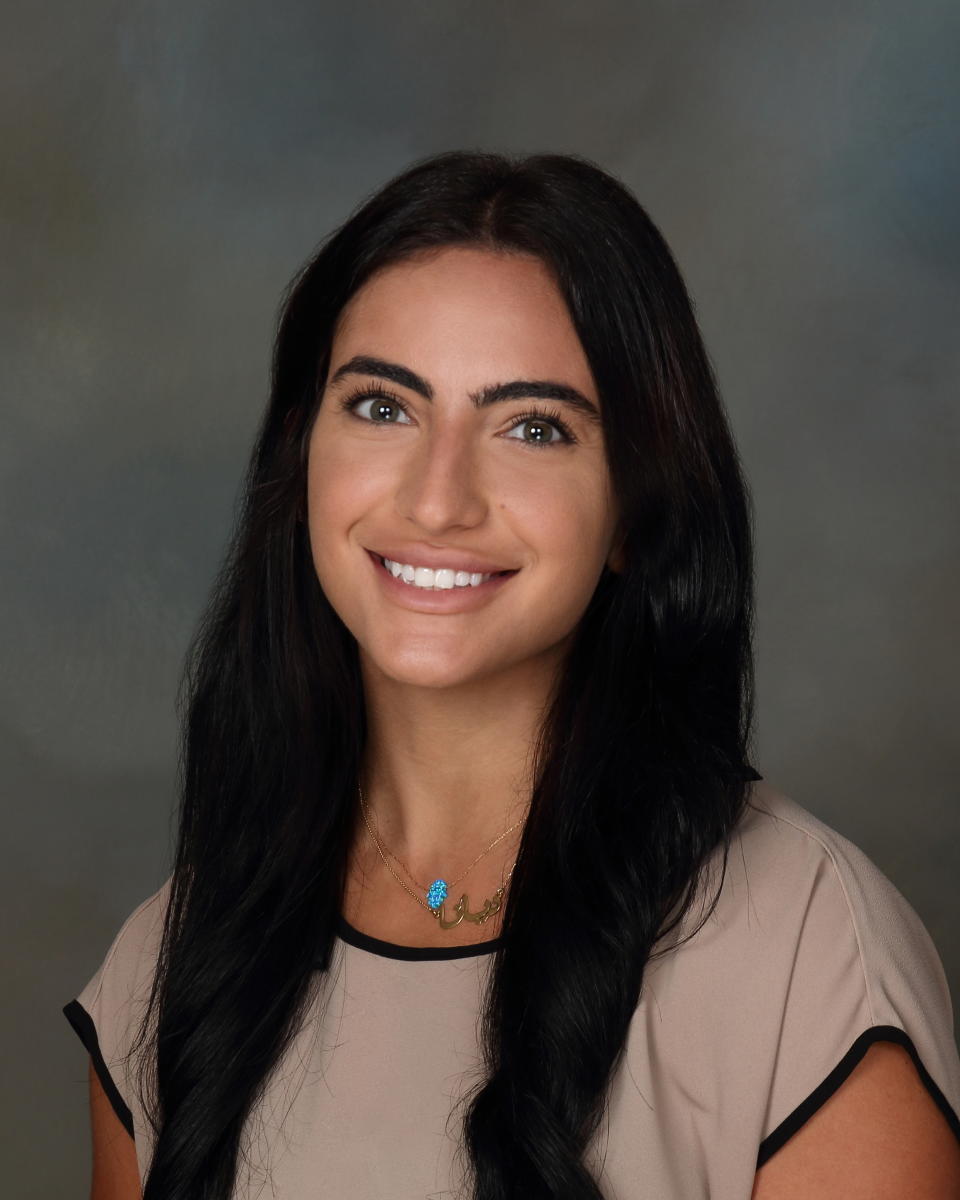 As a first generation college student, my biggest motivators throughout my academic career have been my parents. They have given me the support, encouragement and all the life lessons that has gotten me to where I am today. I owe it all to them! I grew up in seven hills, a suburb just out of Cleveland, Ohio. I graduated from Cleveland State University with a Bachelors in Health Sciences. I shadowed a PA the summer after graduation and this experience solidified my decision to become a physician assistant. I'm grateful to be a part of the Marietta Class of 2023. Go Pioneers!
Conrad D.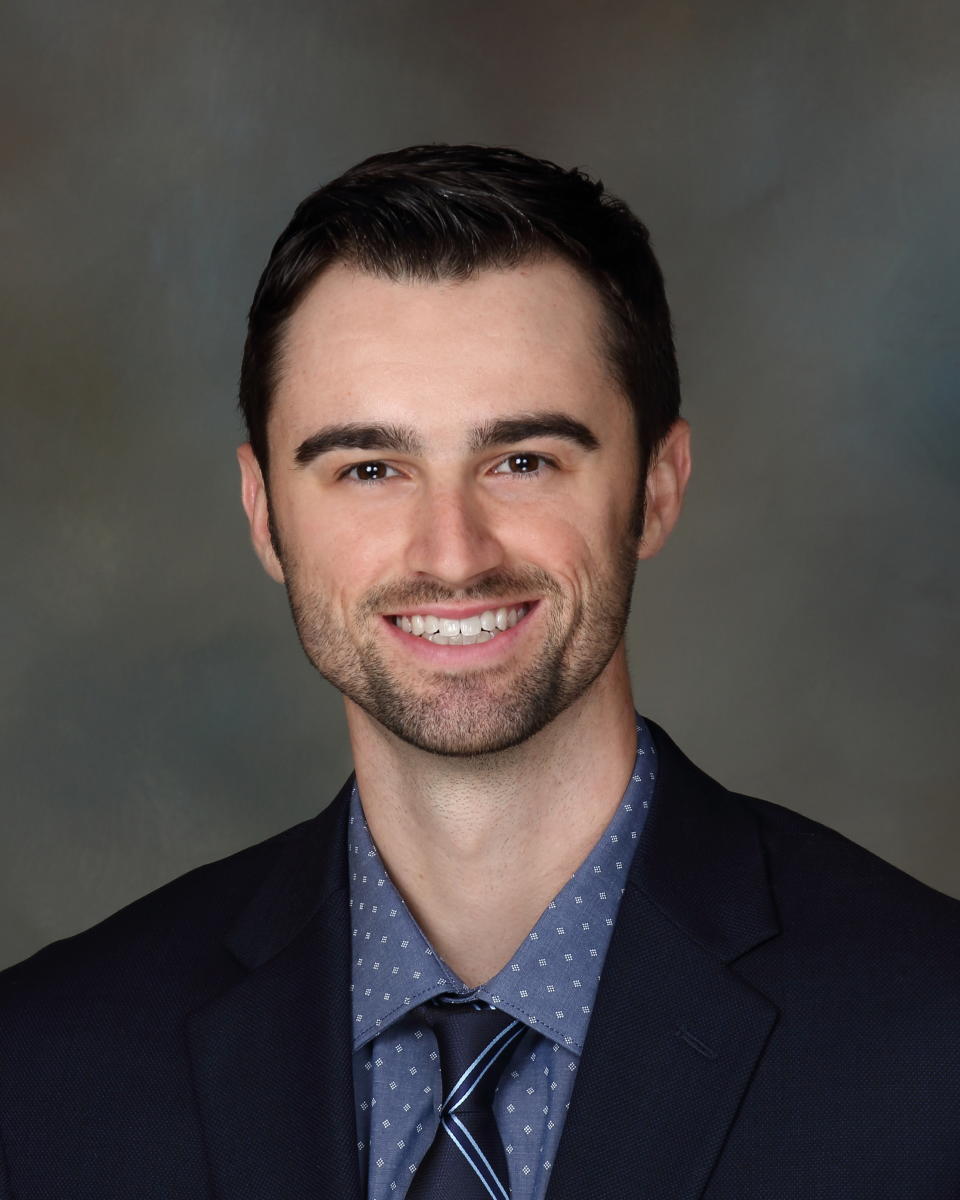 Growing up as a kid, I never dreamed about being a healthcare provider or thought about being the person who can have such a positive impact and change someone's life. Knowing I had a passion for medicine and the desire to be a lifelong learner, I loved the flexibility and autonomy that the PA profession offered. I am from Indianapolis, IN and I received a Bachelor of Science in Physiology of Exercise in May 2020 from Marian University. Before attending PA school, I worked as a medical assistant at a multispecialty practice that included primary care, pulmonary medicine, and urgent care. Through my work experience and shadowing opportunities I have grown an interest in orthopedics and cardiology, and I am excited to be exposed to other specialties throughout school. I am grateful for my opportunity to attend Marietta College and pursue my goal of becoming a PA-C!
Carmine G.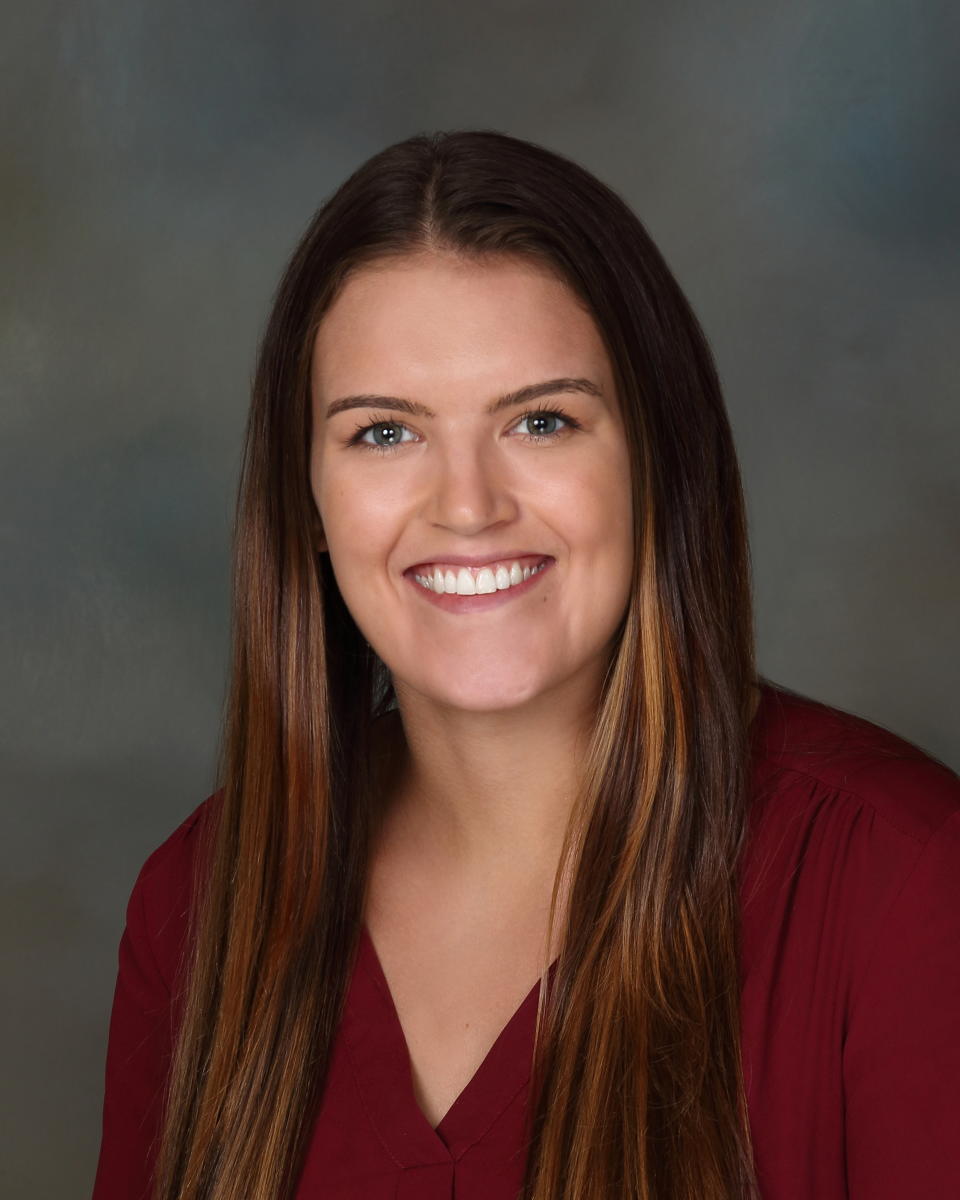 For as long as I can remember, I have been driven to help people. Naturally, over time, this drive to help people led to a passion for medicine. As I got older, having grown up just an hour and half from Washington, D.C., I became increasingly aware of the disproportionate lack of knowledge and opportunity to seek medical care in my community. I developed a strong desire to address these issues and help communities, like the one I grew up in, to overcome these disparities. This viewpoint and motivation to help were further solidified my junior year of college, when I started working as a Medical Scribe in the Emergency Department at Berkeley Medical Center in Martinsburg, West Virginia. During my employment as a scribe, I saw first-hand the implications these patients faced due to a lack of access to primary care/follow-up care in the area surrounding Martinsburg. Many of the patients that visited the Emergency Department daily, sought care there because they had repeatedly been unable to obtain out-patient care through a primary and/or specialty doctor. Areas like mine, outside of major cities, contain a growing population where the medical demand is not being met. I feel that these disparities faced by urban areas need to be addressed and I am hopeful that, through training as a physician assistant at Marietta College, I can provide medical care that is essential to my community and communities like mine.
Hannah H.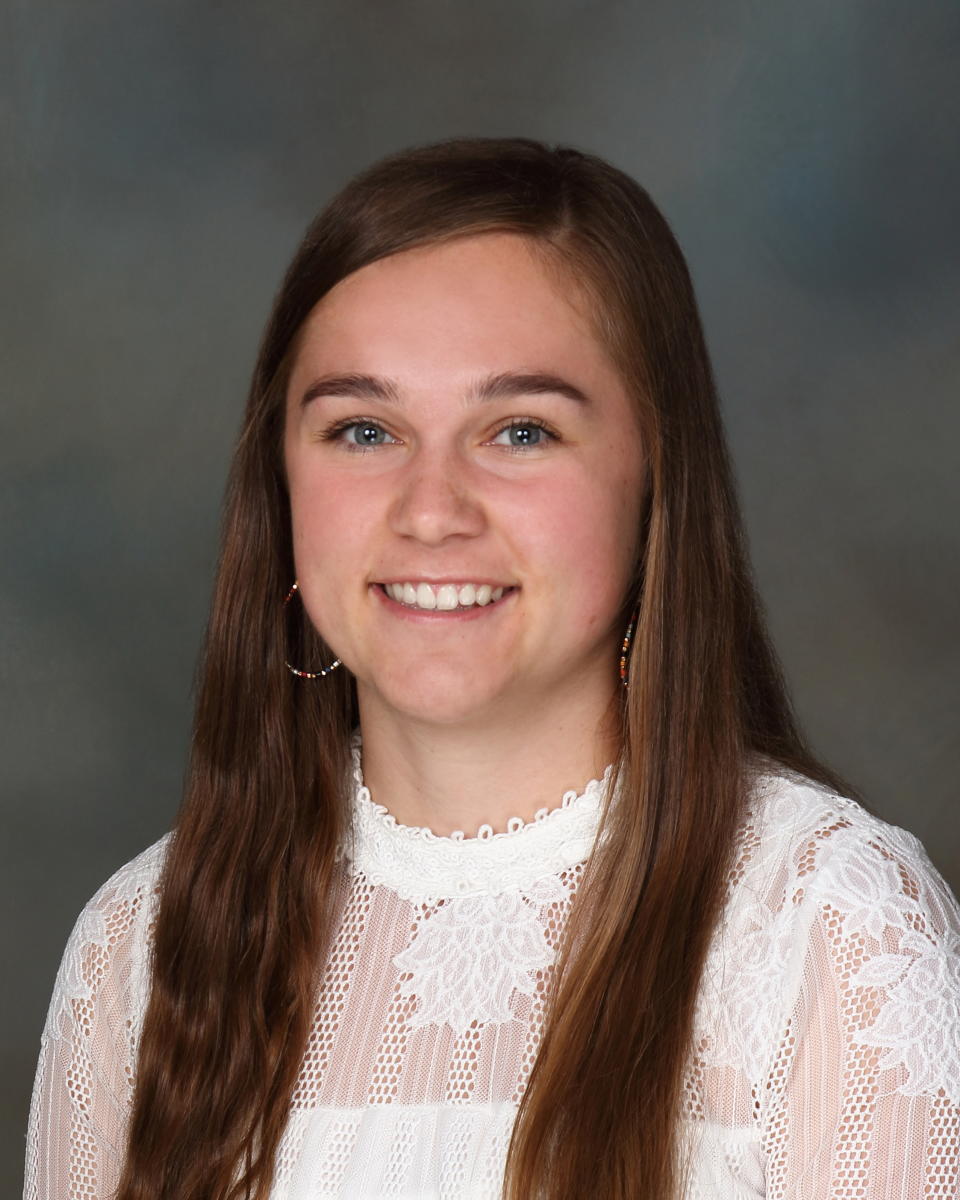 I knew as a sophomore in high school that I wanted to be a PA. The field of medicine appealed to both my ever-curious mind and nurturing nature, and I saw the PA profession as an opportunity to learn the generalities of almost all medical practices/specialties while being accountable to providing the highest standard of care. There are great healthcare disparities across our nation and across the globe, and I hoped to be part of the solution. Today, almost five years later, I find myself enrolled in a program that places great emphasis on being part of the solution. I'm so blessed to be here at Marietta College, and I'm thankful for my family and friends who have supported me (and continue to support me) throughout my education. I'm also very grateful for the professors I had at Cedarville University, where I completed my undergraduate studies in Allied Health. They encouraged me and prepared me in so many ways for the rigors of medical graduate school. Although PA school has so far lived up to its reputation of being rigorous for sure, I look forward more and more to my future work as a Physician Associate and the many memories I will make here in this charming town over the next couple years.
Zahara H.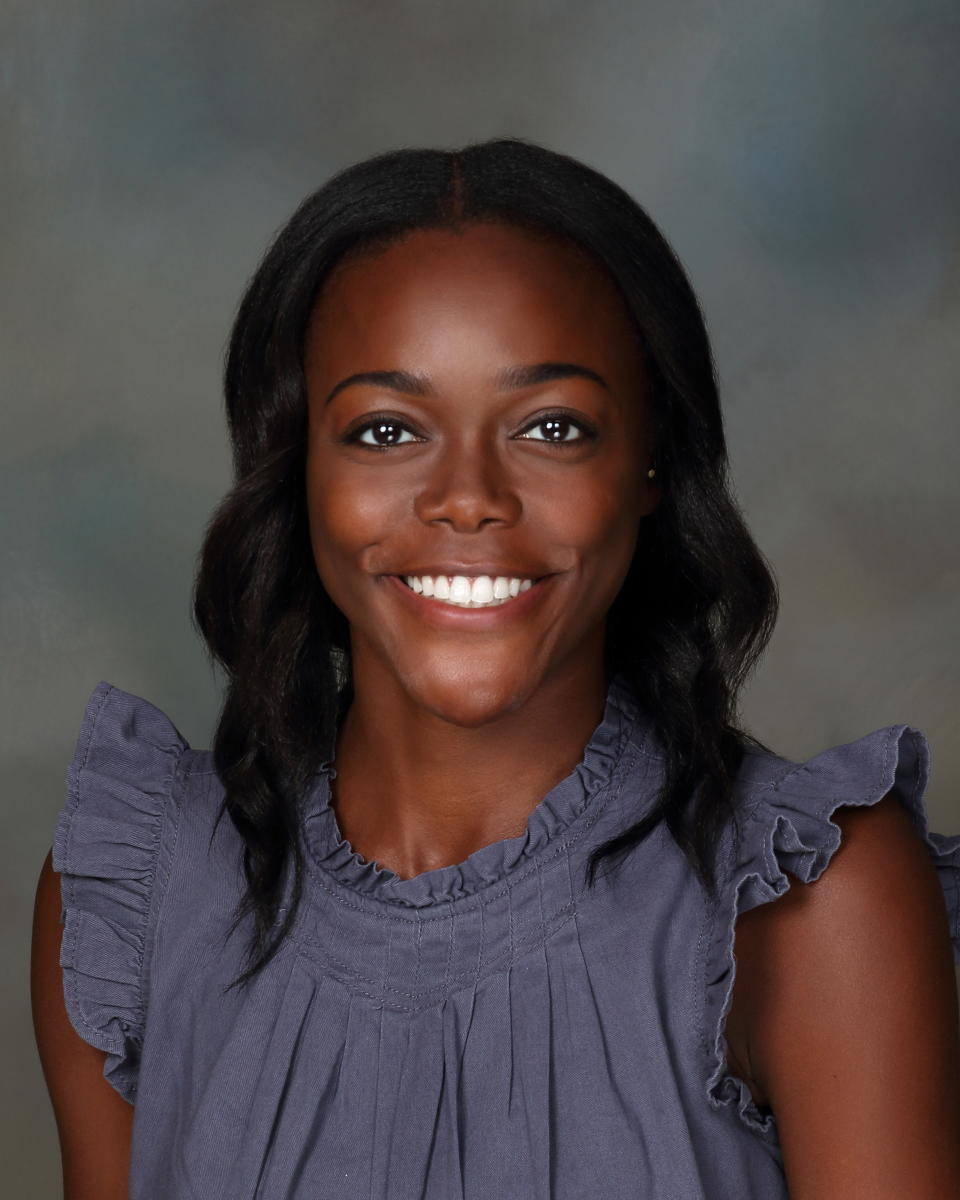 For as long as I can remember I have wanted to do something in the medical field. When I would take "What Should You Be When You Grow Up" quizzes in elementary school they always came back with the same result: a profession in the medical field. I had always enjoyed helping others, and knew the field of medicine would be a great way for me to make a positive impact. It was a novel concept in my family considering no one worked in medicine; therefore, I had never been exposed to it. Even though the idea of being a medical professional has followed me since I was young, determining precisely where I belonged has been a challenge. As I was doing research and trying to determine where I fit into the medical field I came across a position I had never heard of before: Physician Assistant. This career choice immediately sparked my attention and I joined the Pre-PA club at Ohio University. This experience allowed me to talk to other students who were also interested in this field, and gain valuable insight from guest Physician Assistants who shared their experiences and expertise. I was intrigued by a Physicians Assistant's ability to research and solve complex problems, while still being primarily focused on providing excellent and individualized patient care. Additionally, the career flexibility, and ability to work with doctors and other medical professions to diagnose and treat patients aligned with my own personal aspirations. I began shadowing Physician Assistants and unlike my prior shadowing experiences, I came out of these with a passion for the field, and willingness to do anything to get myself in their shoes one day. And now one day I will be in their shoes and I am so grateful to be a part of the MCPAP class of 2023!
Makenzie H.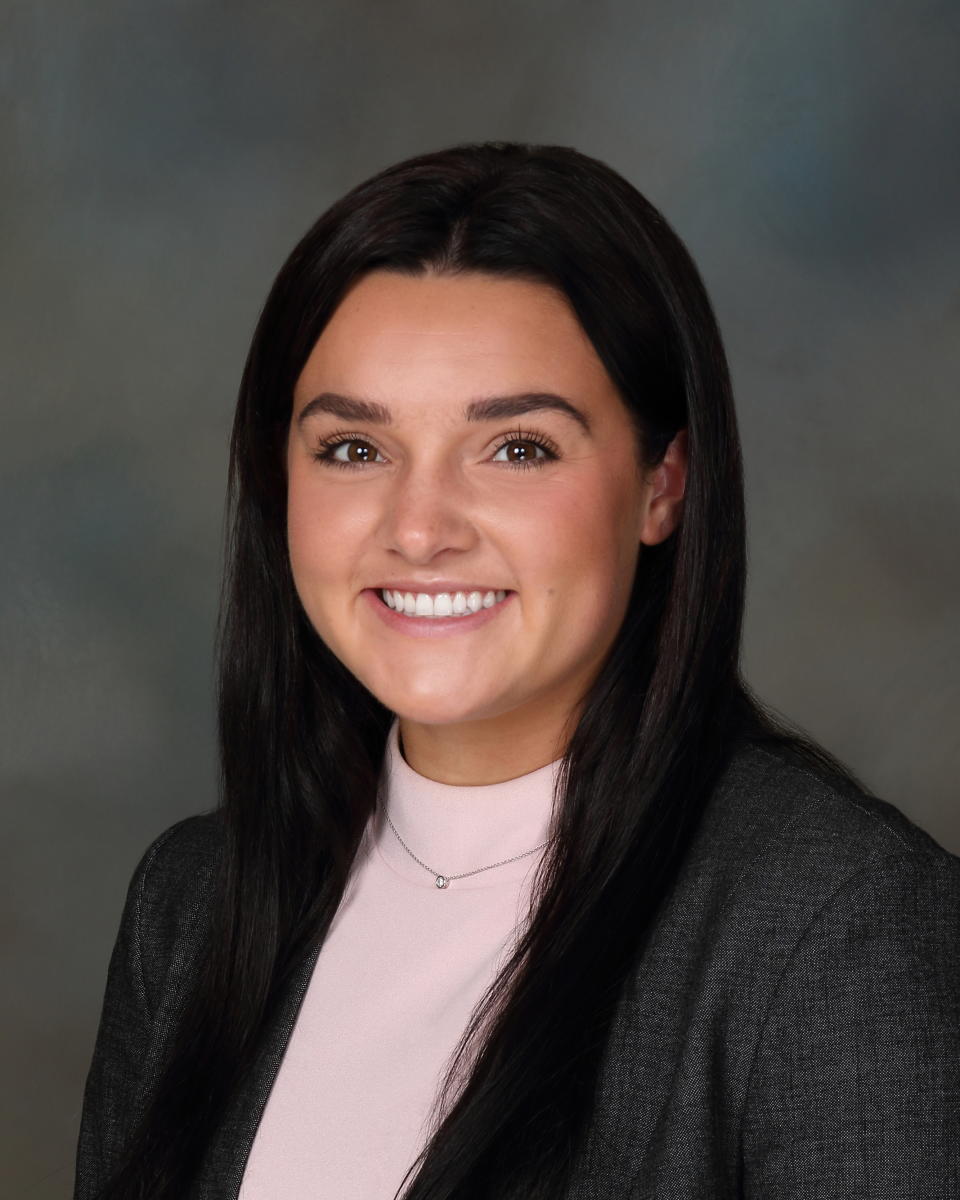 I graduated with a bachelor's degree in Exercise Science with a minor in Psychology from the University of Illinois, Springfield and have always known that I wanted to pursue a career in medicine but was never sure about the final destination. I was an athlete my whole life, including at the collegiate level, and I have had my fair share of injuries that led to numerous doctors' visits, surgeries, rehabilitation, and more. After working with a variety of healthcare professionals, I was particularly drawn towards becoming a PA. All the PAs I worked with made every experience as enjoyable and painless as possible. I often saw only the PA for my follow-up visits and was able to see them conduct appointments and perform procedures that I originally believed only a physician could do. I knew then that I wanted to be a PA. I could not be more excited to begin working toward my future as a Pioneer at Marietta College.
Karlye H.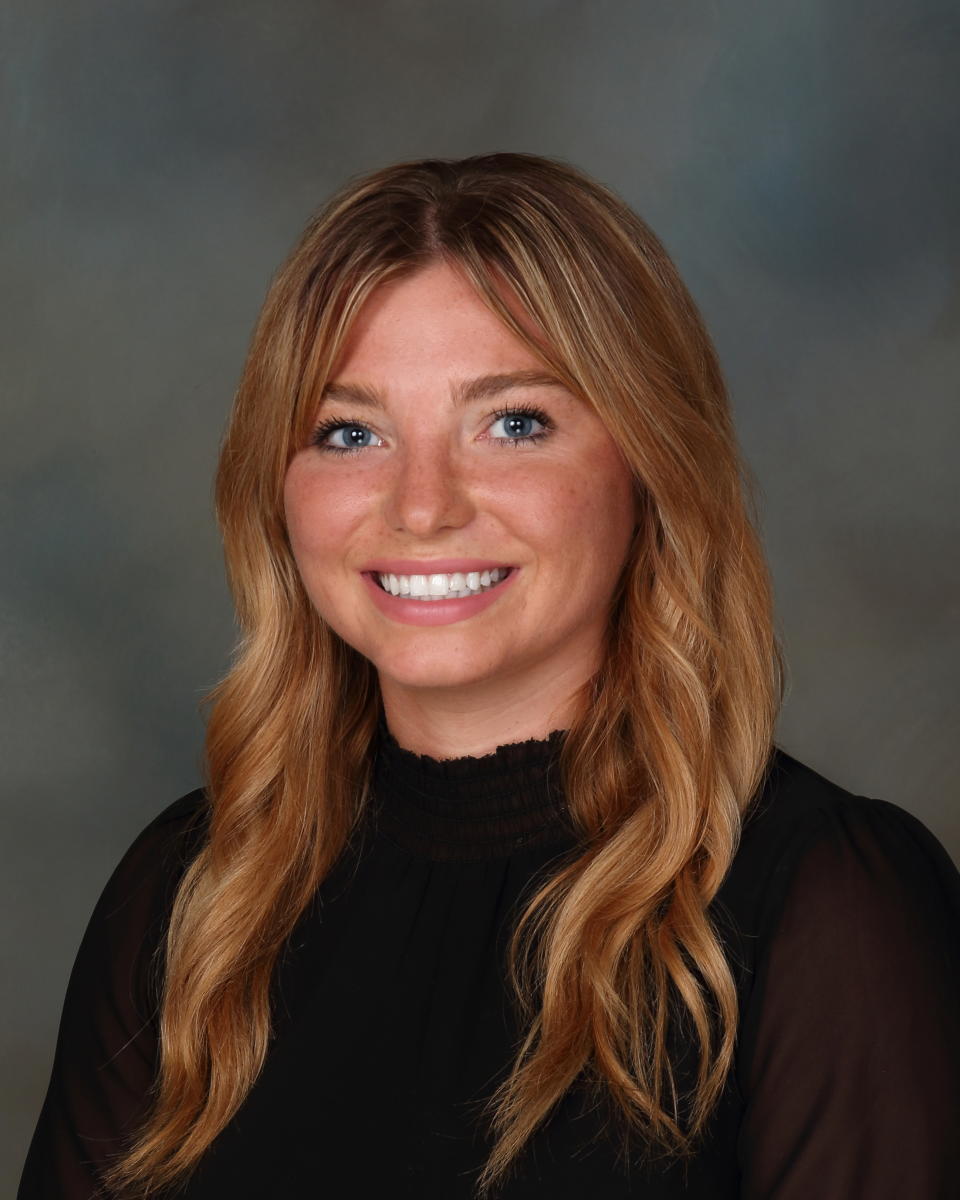 A big family and a small town called Quaker City Ohio shaped me into the person I am today. I have always wanted to give back to them.   I have so much love, passion, and dedication towards helping and serving others. For as long as I can remember I have always had an interest in medicine and found the human body very intriguing. All of these line up with the Physician Assistant profession. It was not until my early undergraduate years when I found my interest in becoming a PA when my primary care physician introduced me to the profession.  I understood the role of a PA after talking to and shadowing other PAs and knew that is exactly what I wanted to do.  Ever since then I worked towards becoming a PA by obtaining my bachelors in Biology at Muskingum University while working as a tech in a nursing home and a hospital. I am excited and blessed that I get to complete my journey to becoming a PA in such an amazing program. 
Maggie H.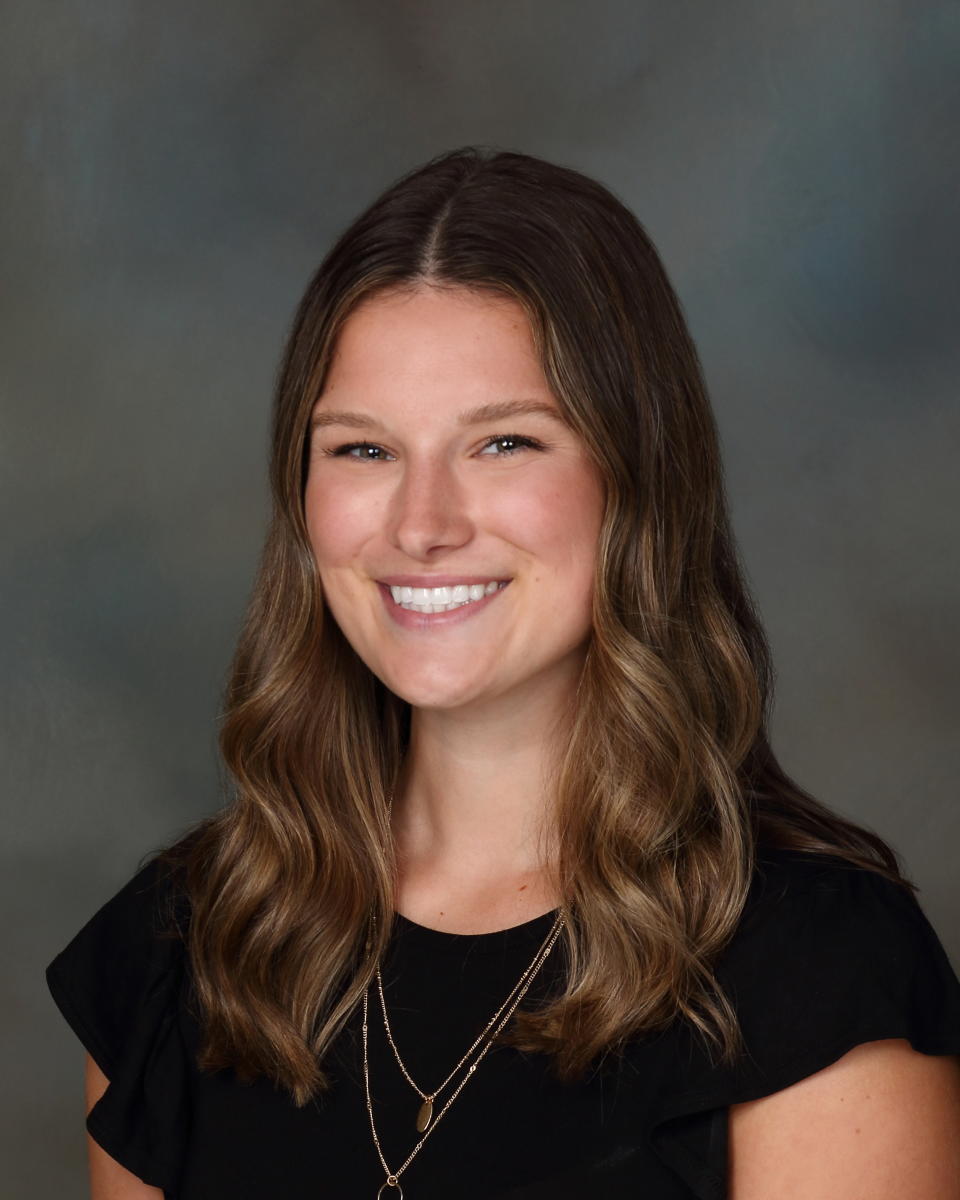 After discovering a mysterious golf ball sized lump in my thigh as a sophomore in high school, I quickly got to meet many different types of healthcare professionals in various fields. During this experience, I did lots of soul searching and realized I wanted to do something in the medical field, but I just wasn't quite sure what would be the right path for me. After this experience, I thought I wanted to become a Physical Therapist. I didn't even know what a Physician Assistant was until I met some amazing Pre-PA classmates during my freshman year of undergrad at Ohio University (Go Bobcats!!!). After doing my research and talking more with classmates and professors, I realized the PA profession was exactly what I was searching for all along. I am incredibly honored to have been accepted into the Marietta College Physician Assistant Program, and am beyond excited to continue my path to becoming a Physician Assistant.
Kaitlyn J.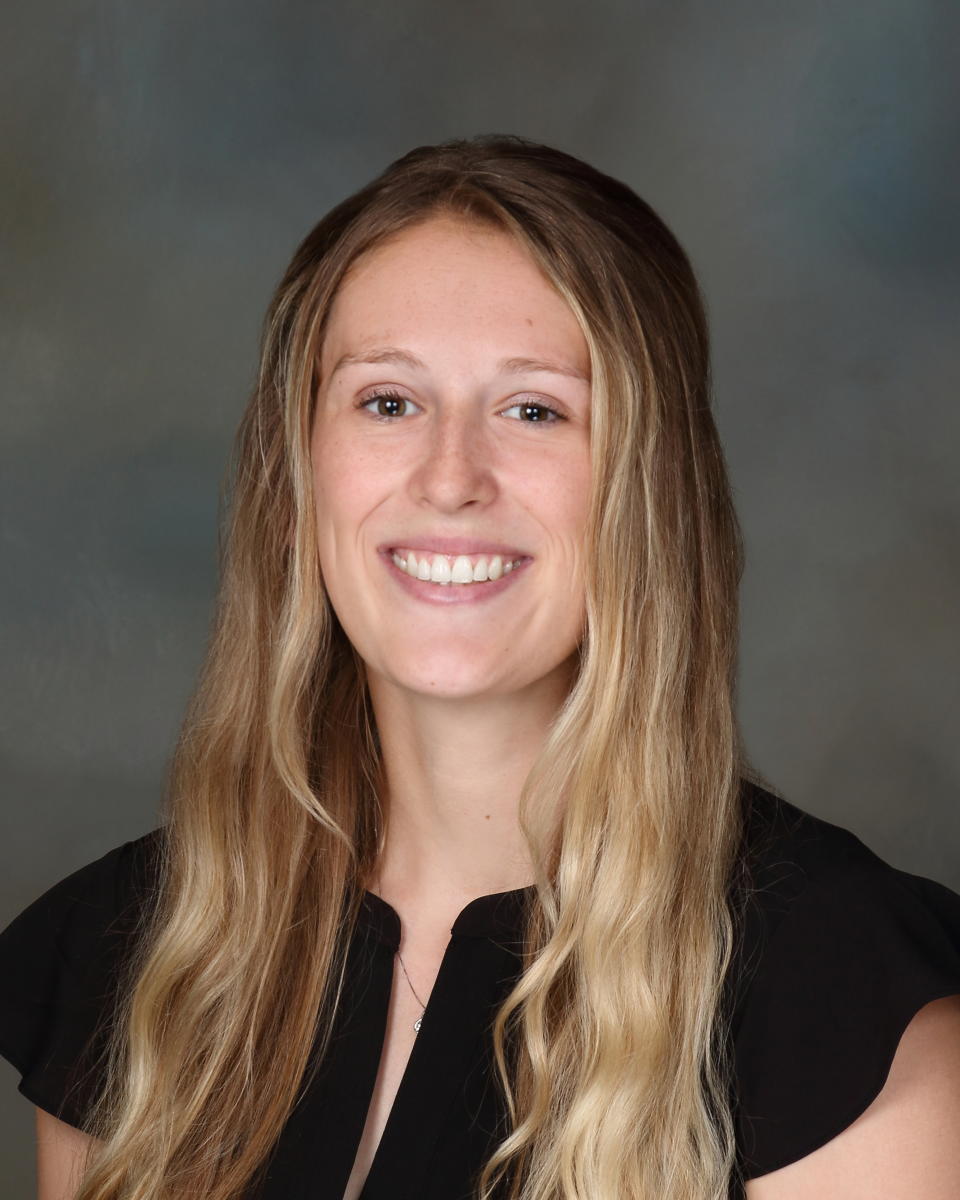 My initiation to the medical field occurred very early on. A childhood with a parent in medicine illuminated what it meant to provide care for others and sparked my ambition to provide that to my future patients. A strong love for medicine continued to grow through my undergraduate career at Slippery Rock University, where I graduated in 2020 earning a B.S. in Biology with Concentration in Biomedical Sciences. Throughout my time at Slippery Rock, I was able to shadow multiple healthcare professionals and volunteer in the local ER. These experiences solidified that the PA profession was my calling. In the year following graduation, I worked as a nurse aide in an assisted living facility where I learned many valuable skills and was immersed into part of a healthcare team. I look forward to challenging myself and furthering my education as a member of the Marietta College Physician Assistant Program Class of 2023!
Garrett K.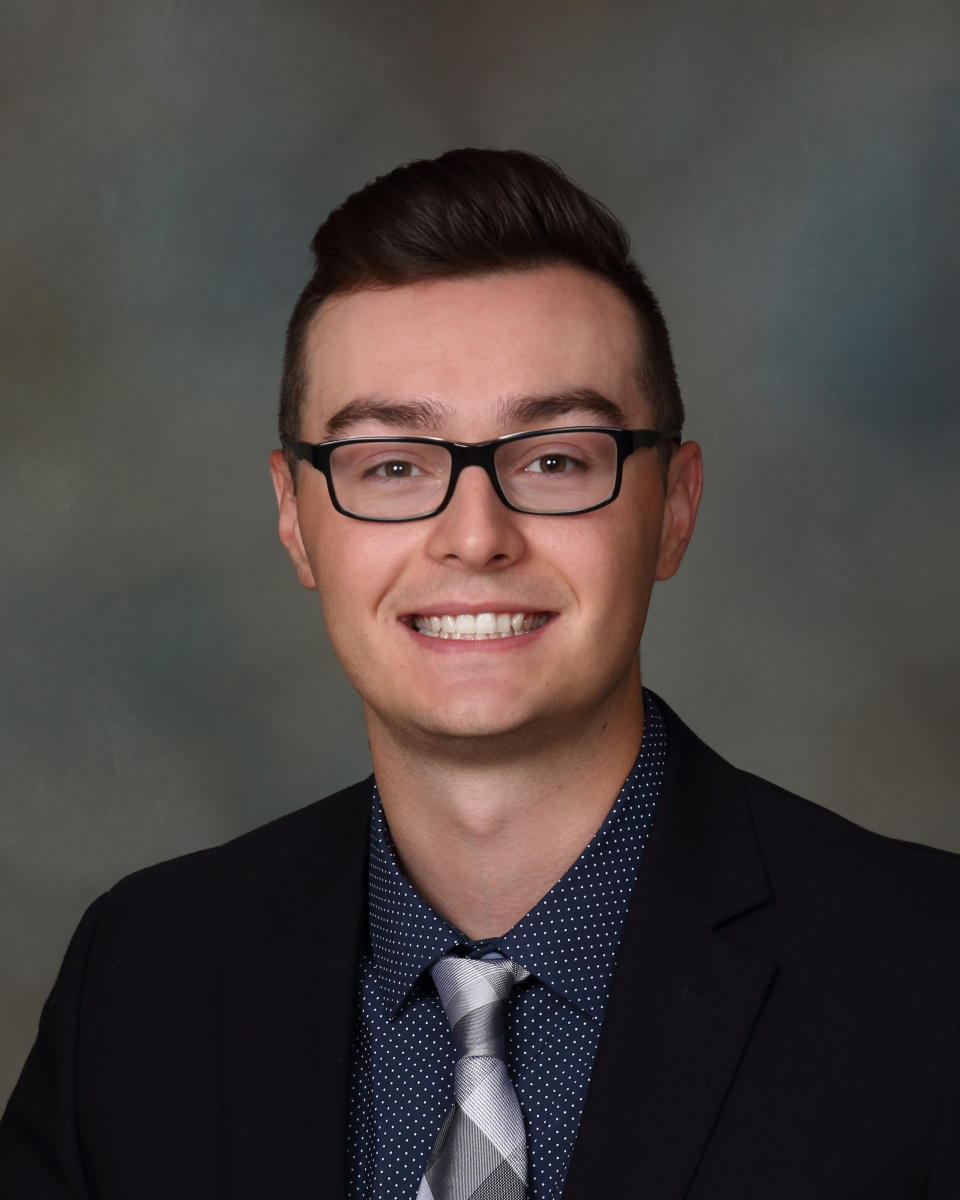 My journey toward the PA profession started a little later than it might have for many of my peers. I was born and raised in the small town of Kinsman, Ohio, and I received my Bachelor of Science in Education in Exercise Science from The Ohio State University in December of 2020. I knew I wanted to enter the healthcare field as I entered college, however, I was unsure of the direction that interest would lead me. As my undergraduate curriculum dove into epidemiology and the increasing morbidity and mortality rates in the United States, I quickly found a desire to impact that narrative. My undergraduate degree equipped me to use lifestyle intervention and exercise as preventative medicine, but I desired the ability to do more. After discovering the versatility, authority, collaborative approach, and patient interaction the PA profession offers, I knew I could use these skills and opportunities with my background to take on the challenge of improving the overall health and wellness of patients. I am extremely thankful for the opportunity to study medicine as a part of the Marietta College Physician Assistant Program Class of 2023 and for all the support I have received to make it to this point. I am excited to dedicate my future to lifelong learning and service and cannot wait to see where this profession will take me. 
Justin K.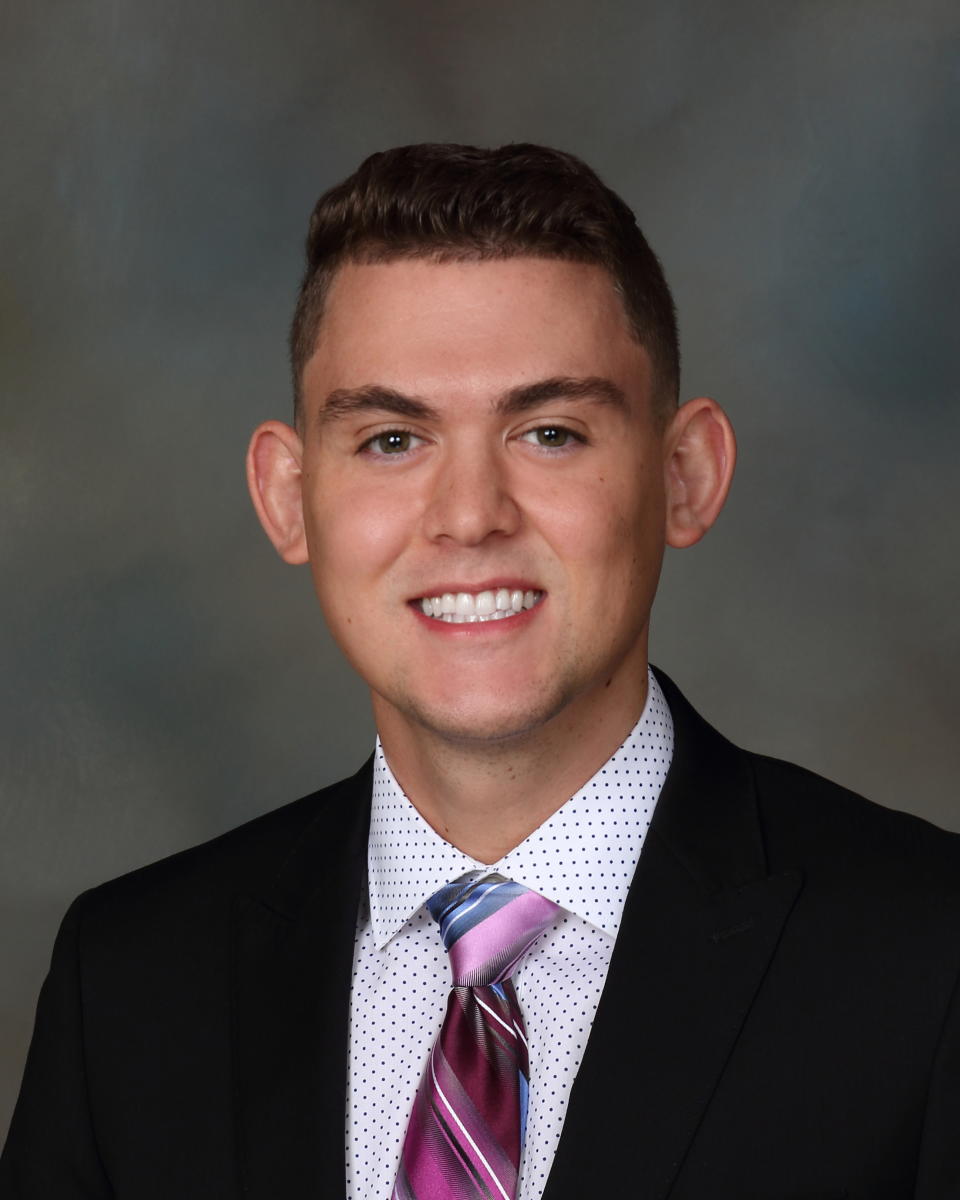 Since a young age I knew that I had a passion for medicine. Growing up I watched some of my family members struggle with their health conditions and this was difficult for me. Throughout most of my life I had the mindset that I wanted to become a doctor because their ability to make such an impact in their patient's lives was a shared goal of mine. After graduating high school in Pittsburgh, PA, I decided that I wanted to venture outside of my comfort zone and pursue my undergraduate degree down in Tampa, FL. I attended Keiser University where I obtained my Bachelor's Degree in Biomedical Sciences. During these few years I decided I wanted to start exploring the world of medicine. I started by volunteering at a local hospital and working as a medical scribe for several urgent cares. Until these experiences, I never really had any exposure to the PA profession. I did some more research about the career, and I knew it was the perfect fit for me. My passion for medicine and this career continued once I moved back home to Pittsburgh and started working as a scribe for UPMC Children's Hospital. The process of applying for different PA programs was more stressful than I ever imagined, but picking Marietta College as the place to begin my career was easier than ever. I am honored to be a part of their program, and I am excited to see what the future holds!
Autumn K.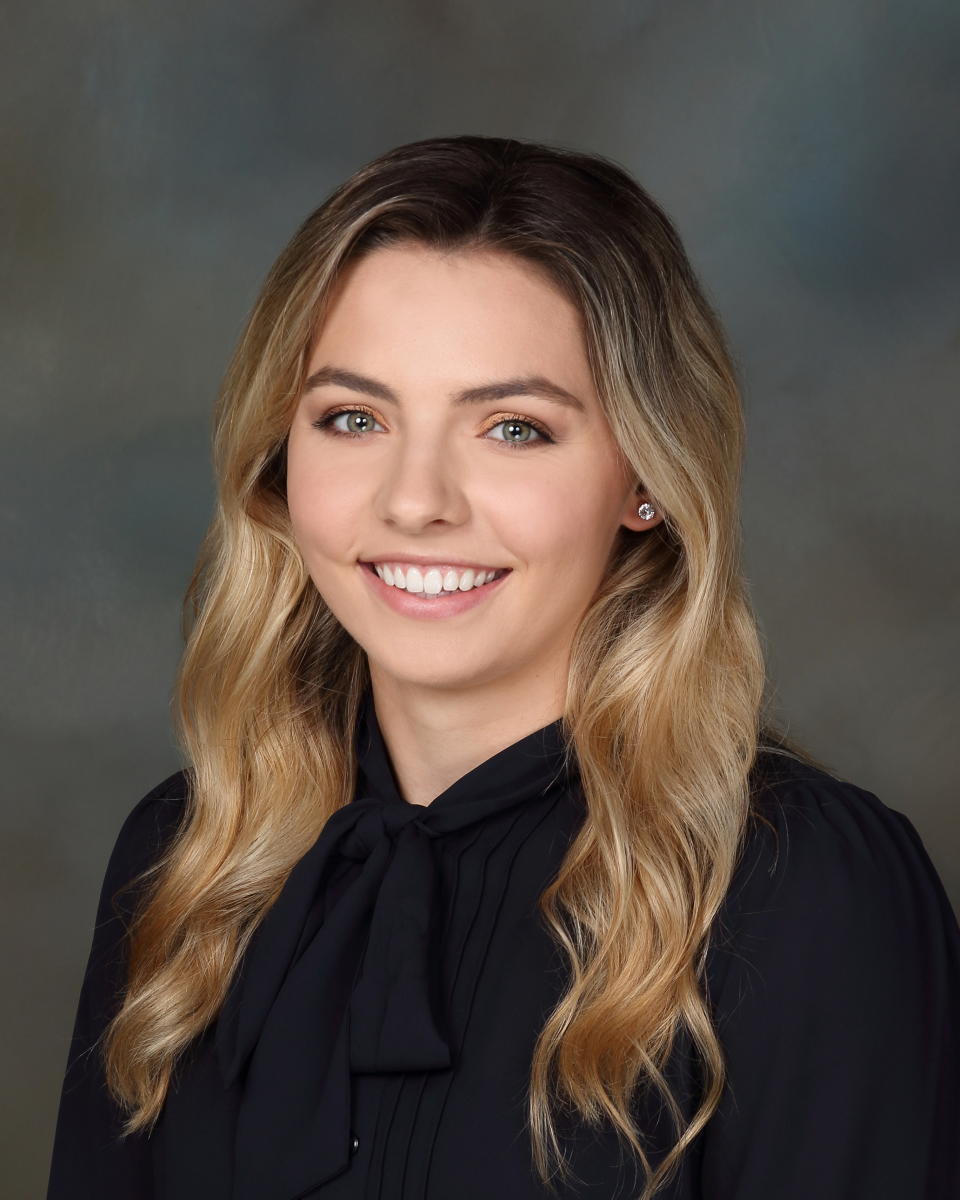 I grew up in Strongsville, Ohio and graduated in December 2020 with a degree in biology from Baldwin Wallace University. I have always loved a challenge; in medicine you must always adapt and be able to learn constantly. Even after receiving years of training, things may not go as planned when it comes down to it. I saw this firsthand in the emergency department where I shadowed a physician assistant at Southwest General Hospital. We get through the unexpected events by having the support of the team around us. That is one of the reasons why I chose to become a physician assistant. I saw the teamwork and interprofessionalism that occurs within the hospital and how the physician assistant built relationships with their patient and gave excellent quality care. Knowing that I am going to be making a difference every day in people's lives fuels my drive and love for learning about the body. I am excited to become a part of the medical team and to make sure my future patients get the best care possible. I am grateful to be in the Marietta PA program and look forward to all the amazing experiences we will share together as the class of 2023.
Stephanie K.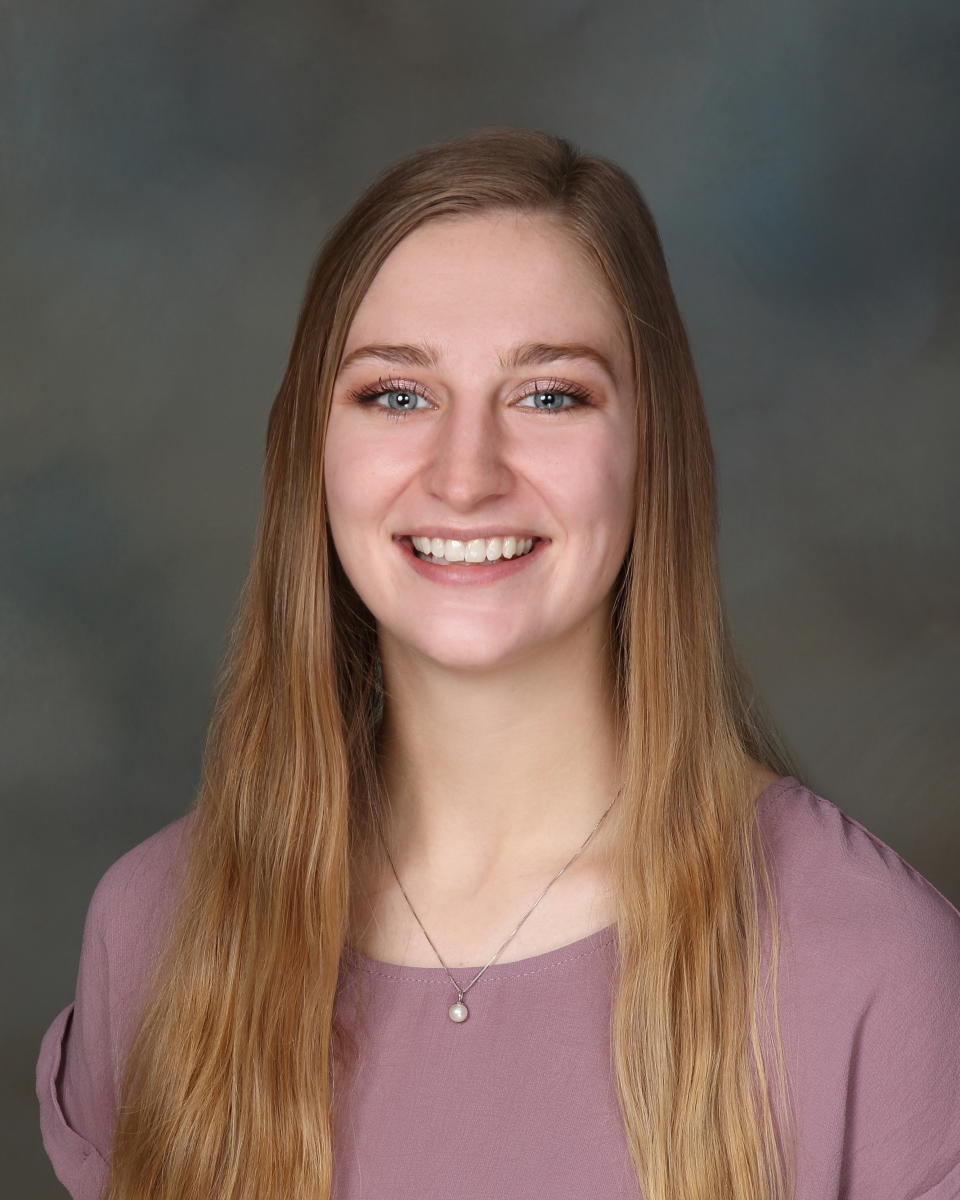 Although I have always had an interest in science and medicine, my true passion for patient care developed later in my collegiate career. During my undergraduate studies, I completed several internships in family medicine that fed my passion for direct patient care. I learned about the PA position in the medical care team while in undergraduate and knew it was the path for me. I completed my Bachelor of Science in Biology at Ohio Valley University in December, 2020. I have also worked as a medical scribe in the emergency department at Camden Clark Medical Center for over a year, where I worked directly with physicians and PA's and learned about the day-to-day roles of an ER provider. This exposure only confirmed my choice to enter the PA profession, allowing me to see into the life-or-death situations of the medical field and the true need for patient-centered care. I look forward to increasing my knowledge and exposure to other areas of medicine, both as a student and as a medical provider.
Julianne L.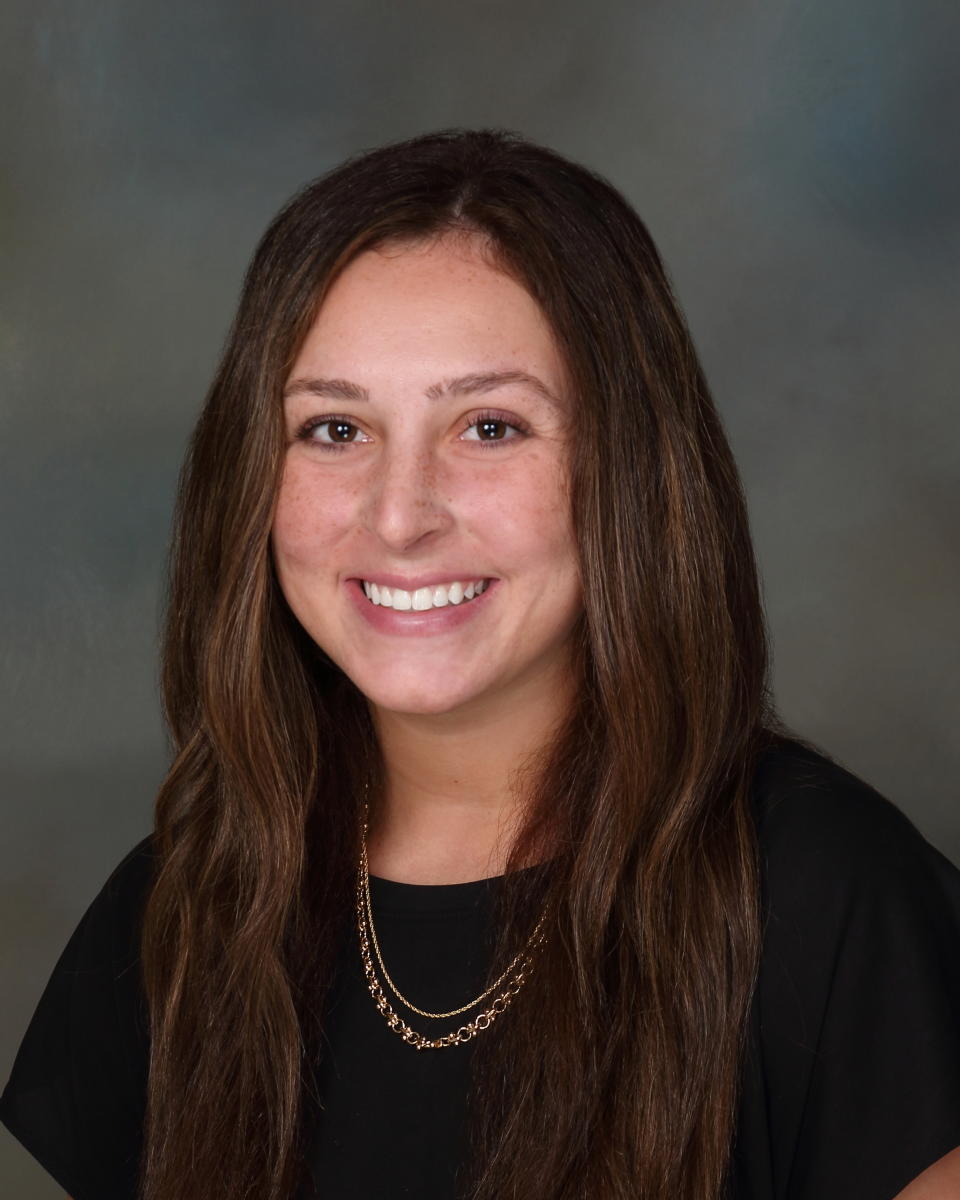 My desire to work in healthcare began in high school when I took my first anatomy course during my senior year. Approaching college, I was not sure of the exact path I wanted to take and began with intentions of becoming a physical therapist. I spent my undergraduate years at Cleveland State University majoring in Health Sciences, on the pre-physical therapy track. During my junior year of college, I underwent three life-saving surgeries and, in the process, was introduced to the physician assistant (PA) profession. This experience served as an introduction to a whole new side of healthcare. After much research and shadowing experience, I became more certain I wanted to pursue a career as a PA. I am grateful to be part of the Marietta College Physician Assistant Program, and excited to continue my journey to become a PA. Someday, as a PA, I hope to have the same positive impact on my patients that my healthcare team had on me.
Baileigh L.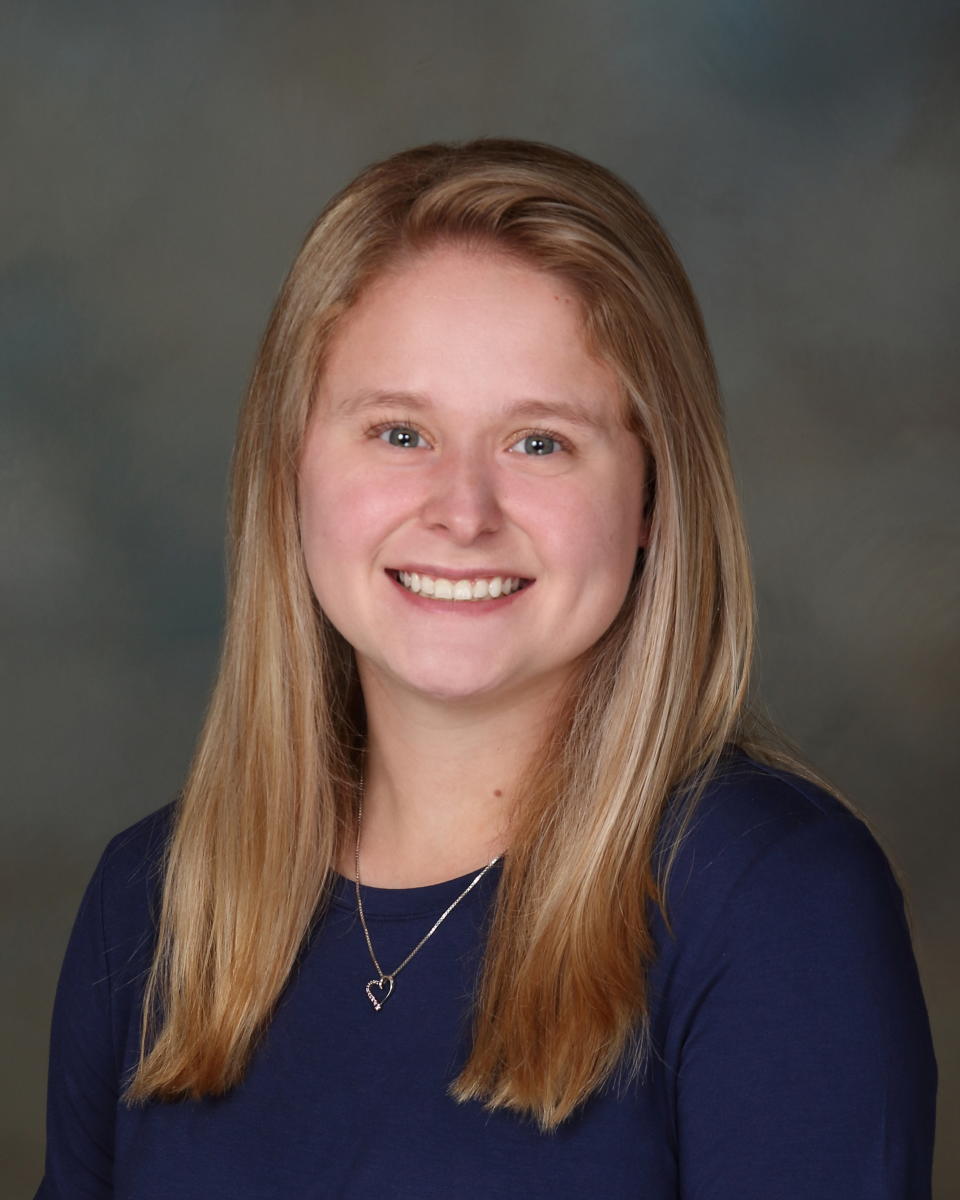 When I was younger, I had no idea that I wanted to pursue a career in the medical field. It wasn't until I sustained a season-ending injury prior to the beginning of high school that I had an epiphany. However, I had no idea what route I wanted to take at the time. I just knew that whatever path I chose, I wanted to be able to give back to my patients and give them the spark in their eyes that was there prior to their injury or illness. My athletic background ultimately led me to study Athletic Training at Ohio University, where I graduated from this past spring. It wasn't until my junior year in the program at OU that I realized I wanted to pursue a career as a physician assistant. I had this realization upon performing surgical observations at a local hospital in Athens, OH. Once I began conversing with the surgical PA, I knew that becoming a physician assistant was what I wanted. I enjoyed how there was an abundance of patient interaction as well as flexibility. I began to perform research on the PA profession as well as determine what program I wanted to attend. This research is what led me to the Marietta College Physician Assistant Program. Ultimately, I would not be where I am today if it were not for the support from my family and friends. I am the first in my family to pursue a career in medicine and having their support has made it even more bittersweet. I am extremely fortunate to have been accepted to the Marietta College Physician Assistant Program Class of 2023, and I am excited to see where this journey takes me!
Kimberly L.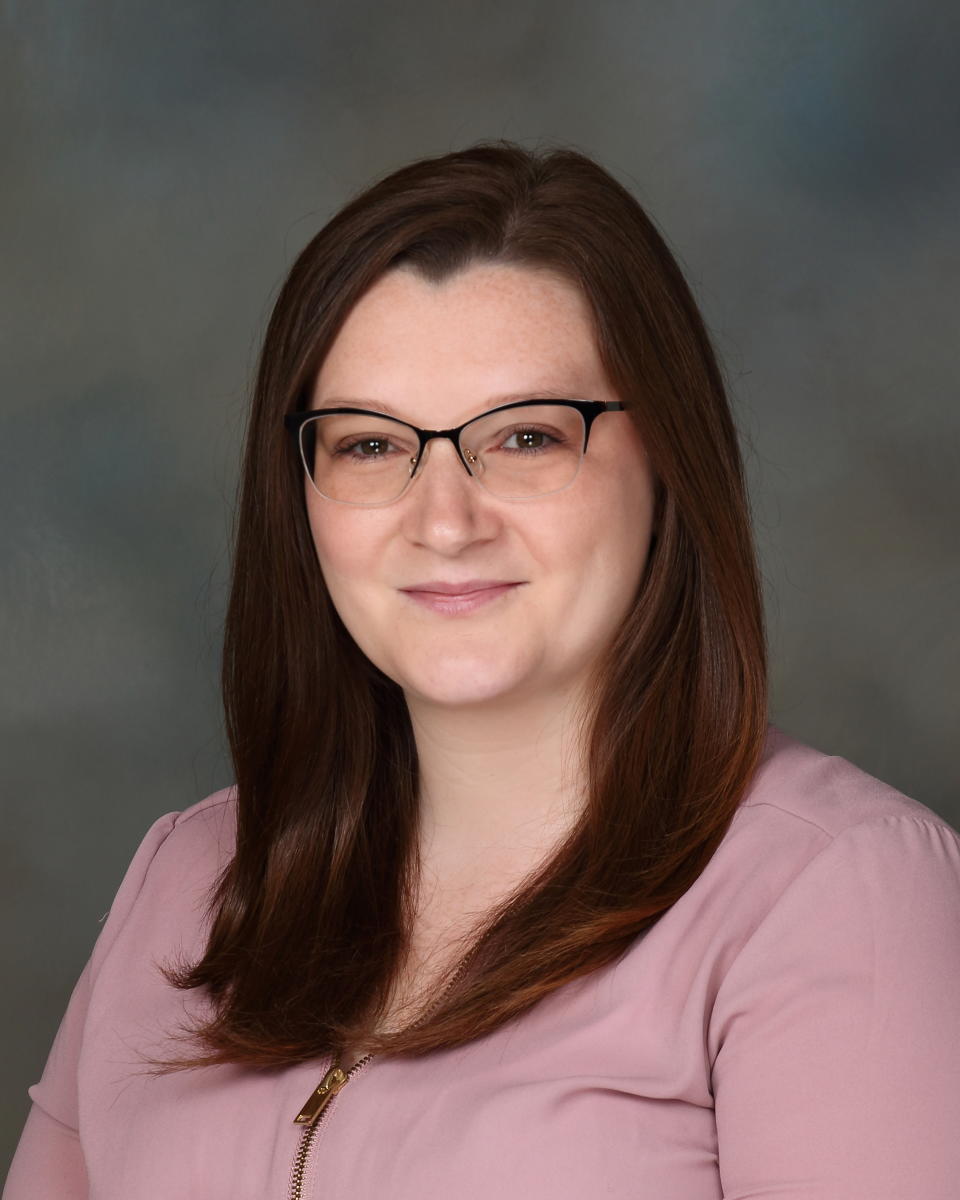 My desire to become a Physician Assistant has been a growing aspiration for many years. I have always had a passion for helping others since a young child. As I grew older and was able to understand more things, I saw how overworked doctors are, and how that affects their ability to spend quality time with each patient. As a PA, I will be able to give that personal care to each patient when the doctor isn't always able to do so, which will make a complete and efficient practice. I grew up in Parkersburg, West Virginia and graduated from West Virginia University at Parkersburg prior to my acceptance at Marietta College. I have a young daughter who I hope to inspire to work hard and follow her dreams as well. I am so thrilled to be a part of the Marietta College Physician Assistant Program Class of 2023. I am eager to partake in a future full of new, exciting things and helping people along the way. 
Hannah L.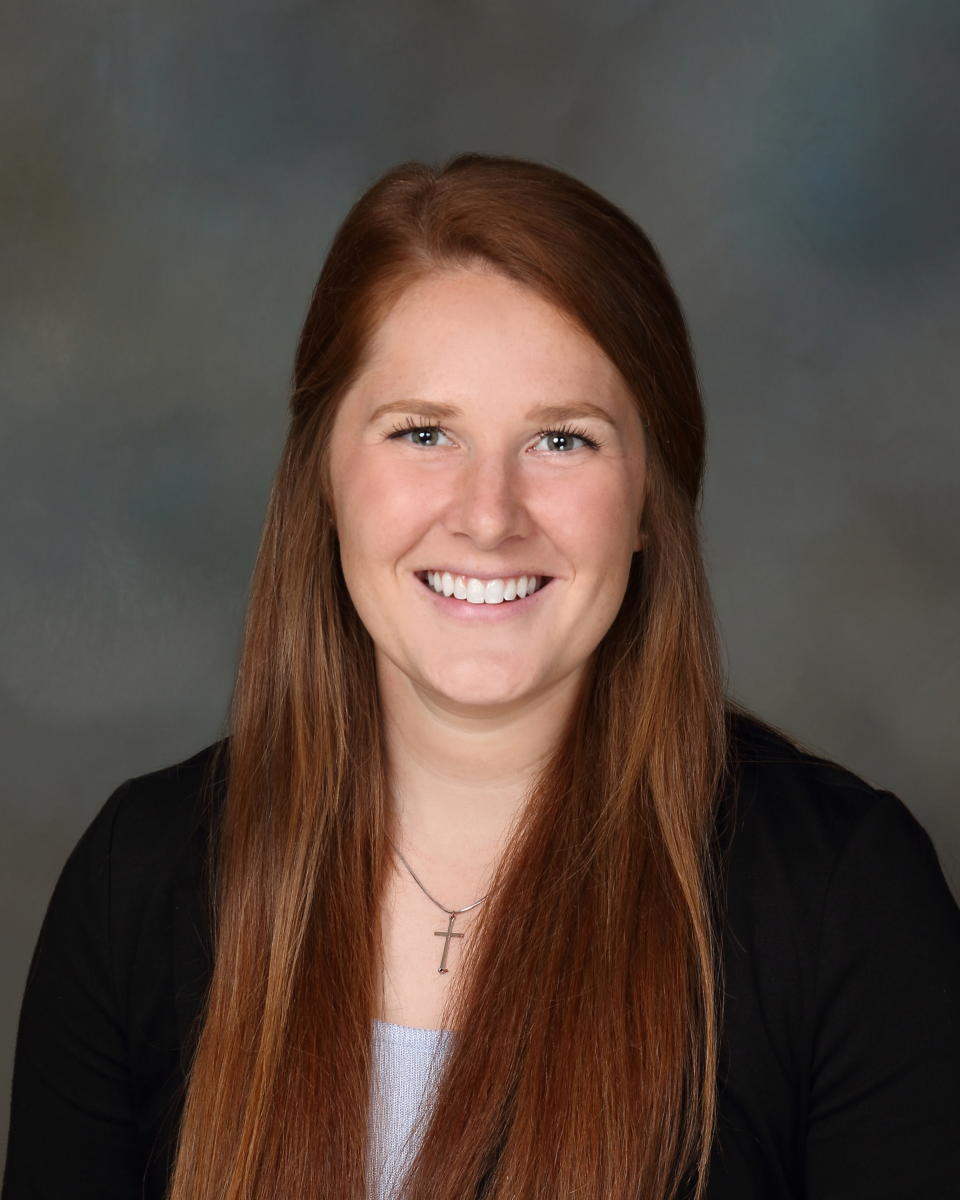 I have grown up in Marietta, OH my whole life. I graduated from Cedarville University in 2020 with a Bachelor's degree in Exercise Science. I did not know what I wanted to do with this degree until halfway through my Junior year when I discovered the PA profession. It didn't take me long to realize that being a Physician Assistant was the perfect career path for me. The human body is truly a masterpiece, and I love discovering all of the intricate details that contribute to its health. Through this profession, I will be able to teach others about how their body functions best. I hope to not only care for their physical body, but them as a person. I am so grateful to be in such a prestigious program and look forward to living out my passion. 
Heather L.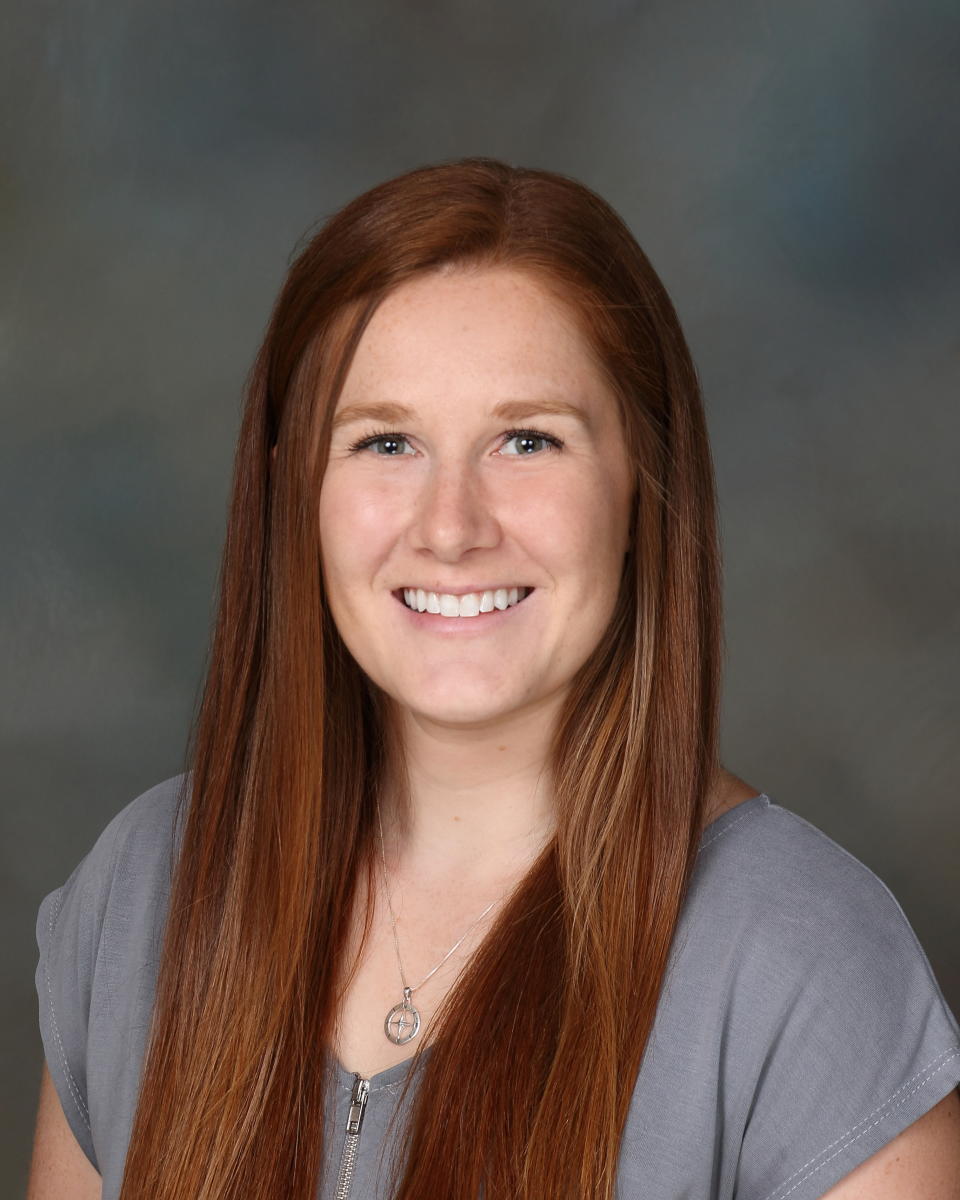 I have lived in Marietta, OH my entire life and am proud to call this small town my home. Ever since I was little, I have always had a passion to teach others, gain in my understanding of the human body, and serve those around me. When I discovered the PA profession during my Junior year at Cedarville University, I instantly knew how I could live out my passions. I desire to grow deeper in my knowledge of the human body, so that I can serve my patients with excellence and teach them how to live a healthy lifestyle. Being a part of the Marietta College Physician Assistant Program is a high honor, and I am excited for the journey ahead. Although challenging, I know this program will train me to become the best Physician Assistant I can be. 
Brian M.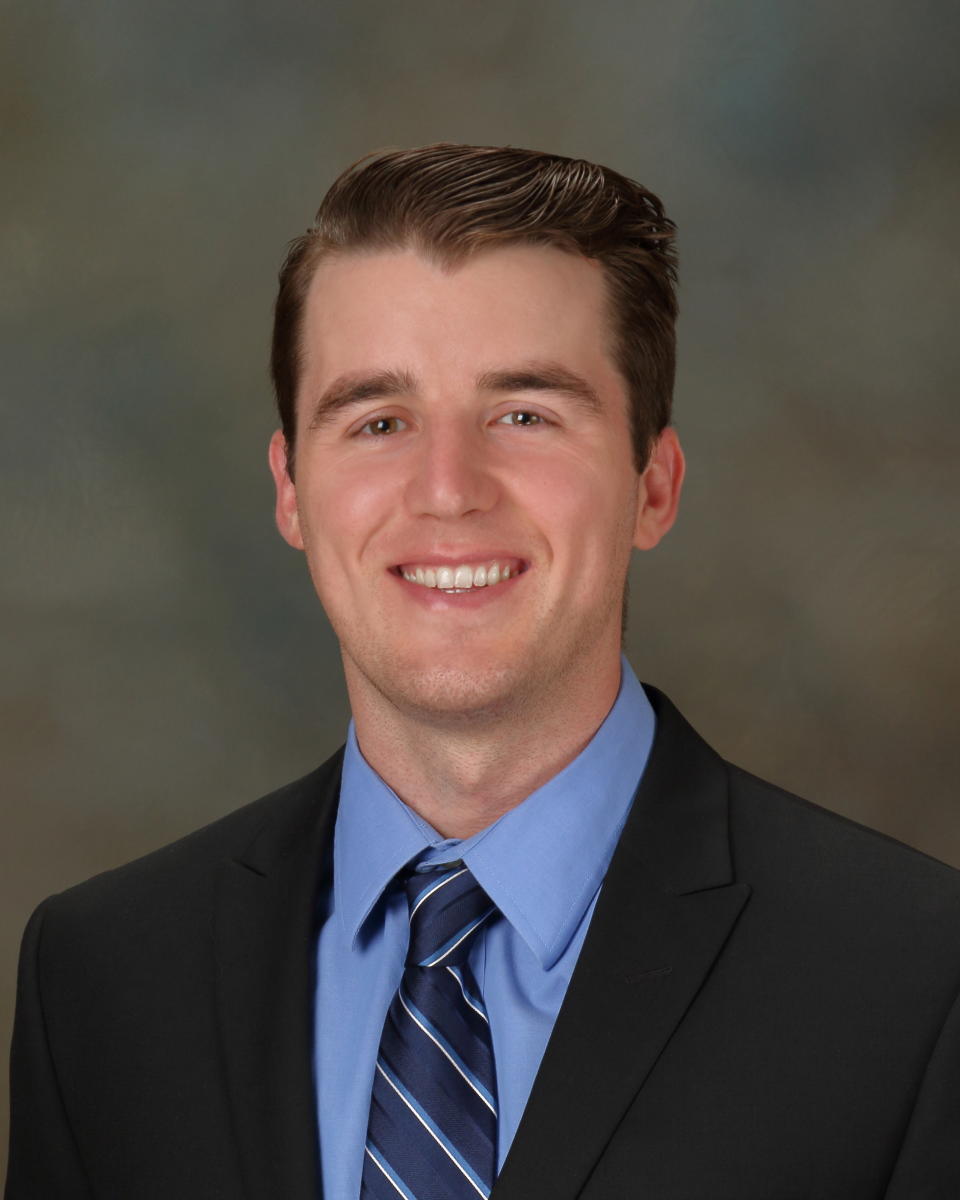 I am from Templeton, a small town on the Central Coast of California. During my time as an undergraduate, I worked as a scribe, medical assistant and research assistant. I was torn between life in the lab and that in the clinical setting as I enjoyed the problem-solving and team environment shared by both, but eventually decided on pre-clinical research. After graduation, I worked in two labs in Southern California devoted to stem cell therapy for ischemic stroke and Parkinson's disease. I soon realized that although I enjoyed my work, I didn't feel the same satisfaction as when I was interacting with patients. Over the past few years, I have worked as an EMT on an ambulance as well as in emergency departments which is where I grew to truly love medicine. It was through these experiences that I witnessed the positive impact that PAs have on their patients and the healthcare system.  I am very thankful to be accepted to this program, and I am excited for what the future holds. 
Allison M.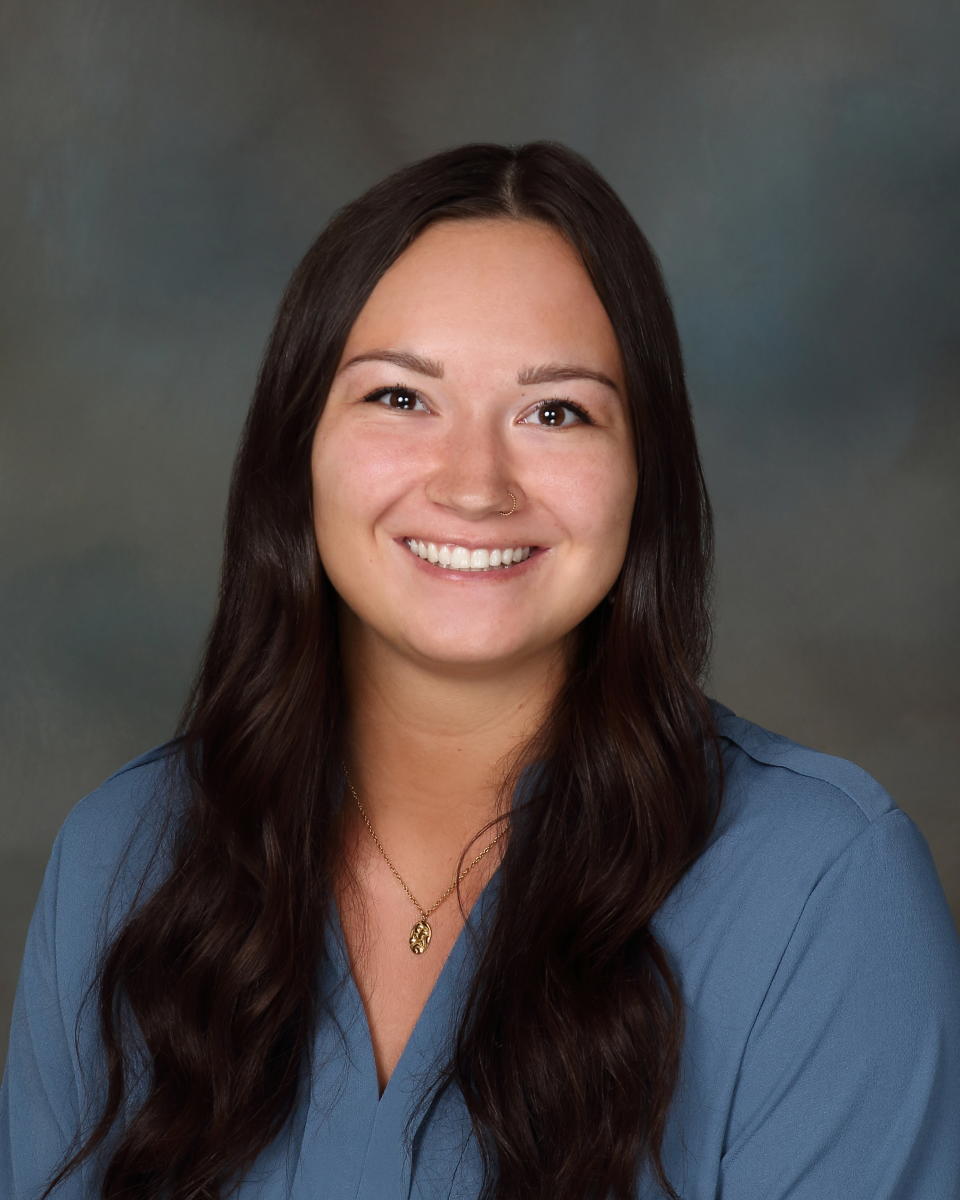 I discovered the ultimate goal and purpose in my life the day I discovered what a PA was. No career quite clicked for me until my senior year of high school when I was sitting in class and watching a presentation on different careers in the medical field. Since that day every decision I made was to reach my goal; become a PA. I attended the University of Mount Union with a major in biology and minors in psychology and exercise science. At the same time, I worked as a physical therapy aide where I had the opportunity to work on a healthcare team as well as work closely with patients. It is an honor to be a part of this program and I am so excited for the journey ahead.
Katarina M.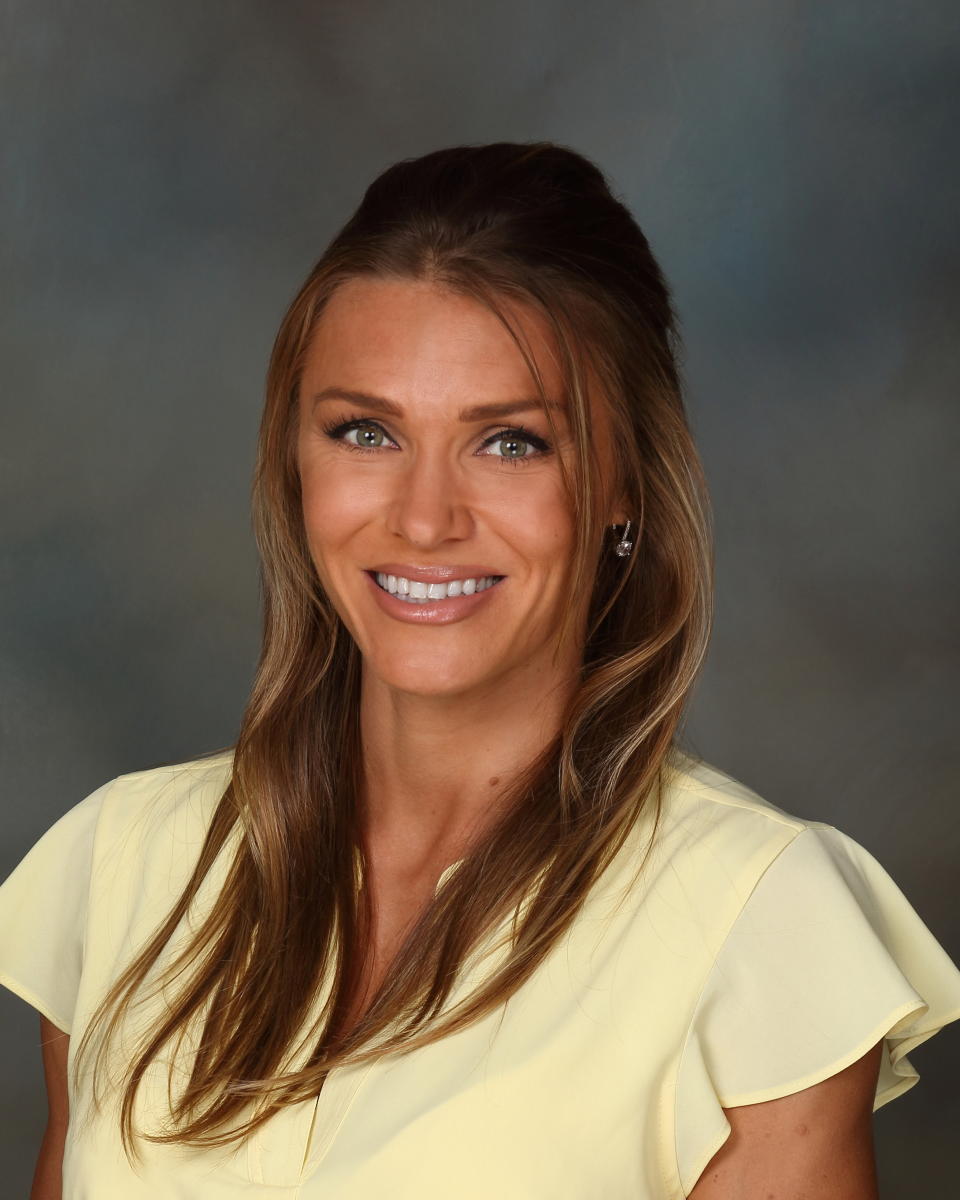 I am from Slovakia, where I graduated with a Physiotherapy degree. In 2009 I immigrated to Florida and continued pursuing a Physical Therapist Assistant career. That involved endless paperwork and re-doing most of my schooling; nevertheless, it was worth it. I graduated from Broward College with my Associate's degree in 2013. I practiced in an outpatient clinic focused on orthopedics and spine and in a local hospital on the acute care floor. The vast difference of care between the two settings kept me challenged and fascinated about the human body and medicine. After a couple of years, I traded sunny beaches of Naples, FL, for ever-so-changing Southeastern Ohio weather. Blame my move on love. However, I would have never guessed how much Ohio reminds me of home and how welcome I would feel here. I continued working as a Physical Therapist Assistant at an outpatient clinic. As time passed, I reached my full potential within the therapy field, and I began to realize the greater health and healthcare issues specific to this region. It was then when I realized that becoming a Physician Assistant aligns better with my aspirations of bringing my community back to health. I got to work, completed my bachelor's degree at Ohio University, and applied to Marietta College Physician Assistant Program. When I received the acceptance call, I was ecstatic. Now, I am proud to be a Pioneer, and I cannot wait for the challenges and growth the next two years will bring.
Sheridan O.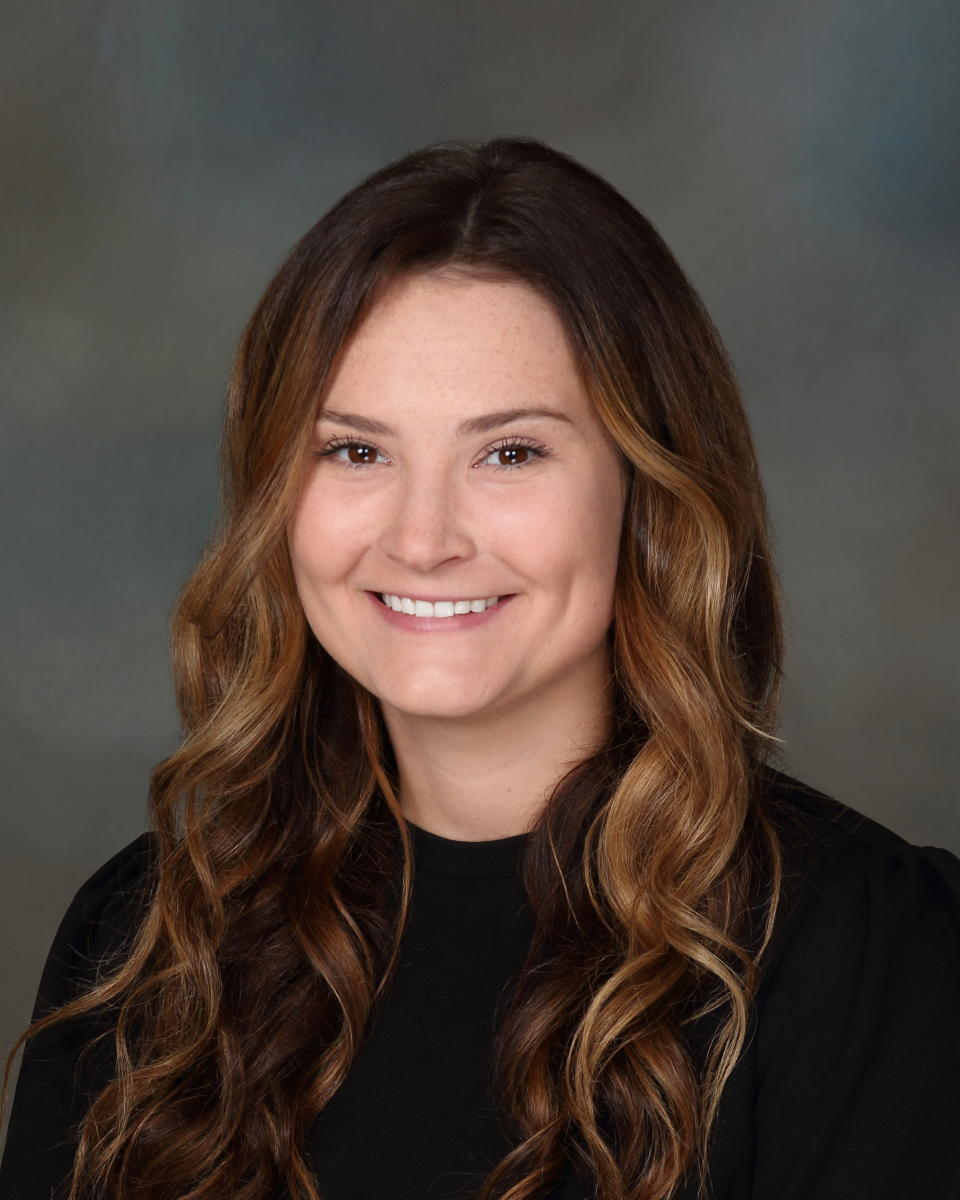 My desire to help others and fascination of the human body naturally led me to choose a career in medicine. Throughout my undergraduate education, I made sure to expose myself to various healthcare careers by shadowing several healthcare professionals. After graduating from Ohio State University in 2018 with a bachelor's degree in Exercise Science, I worked as a therapy aide and certified nurse aide at OhioHealth Rehabilitation Hospital in Columbus, OH. Through my shadowing and work experience, I realized that I want nothing more than to pursue a career as a physician assistant. I am very proud and blessed to be a part of MCPAP Class of 2023!
Aisha R.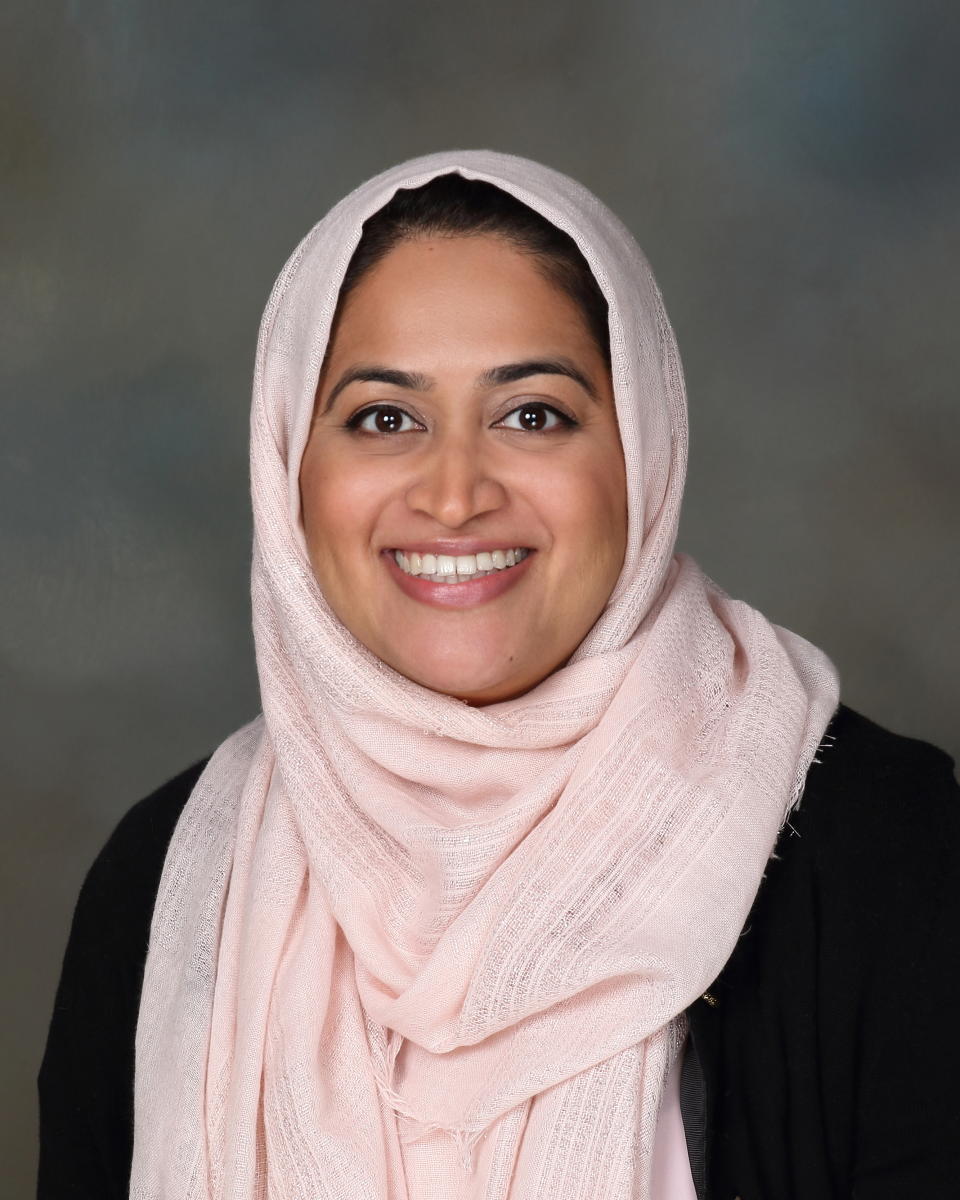 Growing up in the windy city of Chicago with 5 sisters, if one of us caught a "bug", just like dominoes, all of us would fall one by one.  I first fell in love with medicine at the pediatric office, inspiring me to pursue a career in medicine.  Fast forward, I worked as a medical assistant at a pediatrics office, allowing me to form strong interpersonal relationships with my patients.  To get closer to my goal in life as a Physician Assistant, I earned my B.S. at University of Illinois at Chicago and my M.A. in Biomedical Sciences from Midwestern University.  I was fascinated by the Physician Assistant role because it allowed me to have an interaction with patients as a clinical staff does as well as be a part of a team overseeing the well-being of the patient by ordering the necessary tests, exams, and medications.  I am honored to be a part of the MCPA Class of 2023, and I am excited to be able to show the same compassion that was shown to me as a child to my patients!!!
Danielle R.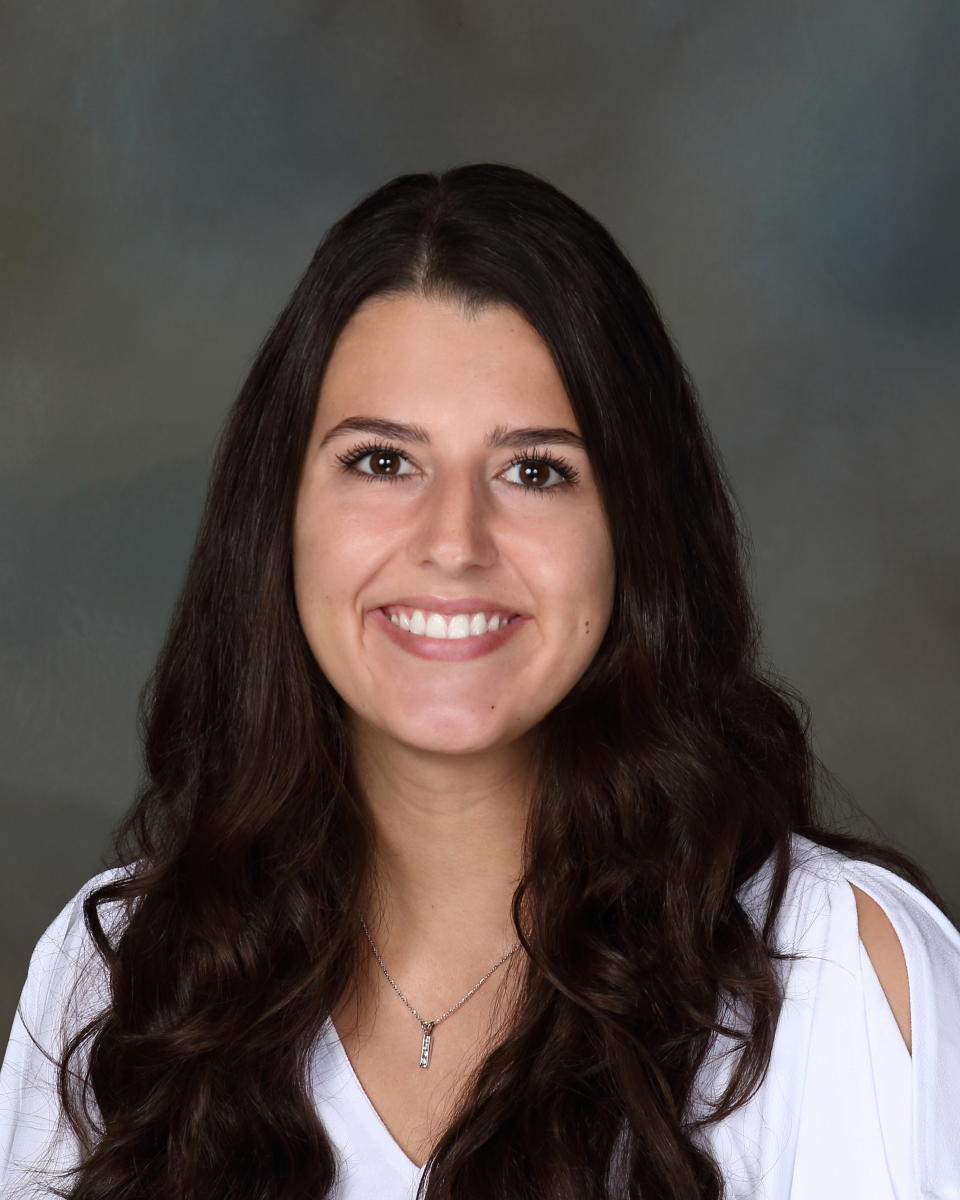 My love for learning science and admiration of the human body inspired me to pursue a career as a physician assistant. I solidified this decision after taking courses at Marietta College, in which I graduated in the spring of 2021 with a bachelor's degree in Health Science. During my four years at Marietta, my passion for both the PA profession and serving others grew tremendously as I was able to work alongside PA's as a student office assistant in the Center for Health and Wellness there, as well as participate in a mission trip to Lima, Peru. I am beyond thankful for my experiences, as they allowed me to view how PAs treat patients with kindness, professionalism, and perseverance to present their best selves. I am incredibly grateful to return to the place that has given me more blessings than I had anticipated, and hope that I can give back to a community that has given so much to me. It is a great gift, honor, and dream to know that I will be devoted to providing high quality care to future patients upon graduation from the Marietta College Physician Assistant Program, Class of 2023!
Spencer S.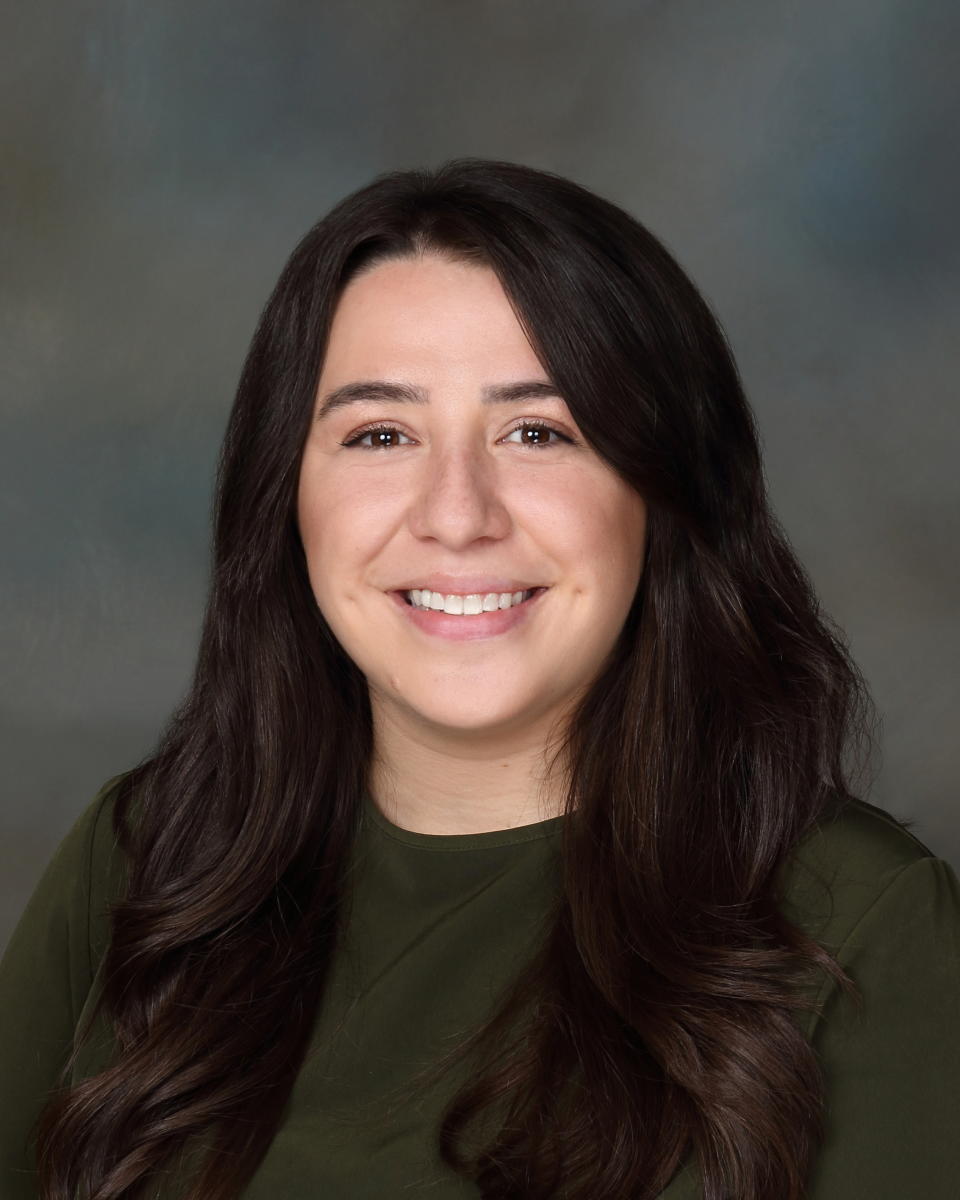 I've worked in many settings within the healthcare field ranging from rural towns in Ohio and South Africa, to urban Japan, but my journey to Physician Assistant school began when I was obtaining my Masters in Public Health. At the same time that I was in school, I was also serving in an AmeriCorps program called COMCorps helping patients in the behavioral health setting. The juxtaposition of the systemic approach to public health I was learning in the classroom and the direct patient care I was obtaining at a Federally Qualified Health Center confirmed to me that being a provider who understands both was extremely valuable. Leaving these patients, and this health center, to go back to school was challenging, but I can't wait until I am able to serve them again as a future provider. I am extremely eager, and honored, to be attending Marietta's Physician Assistant program!
Deann S.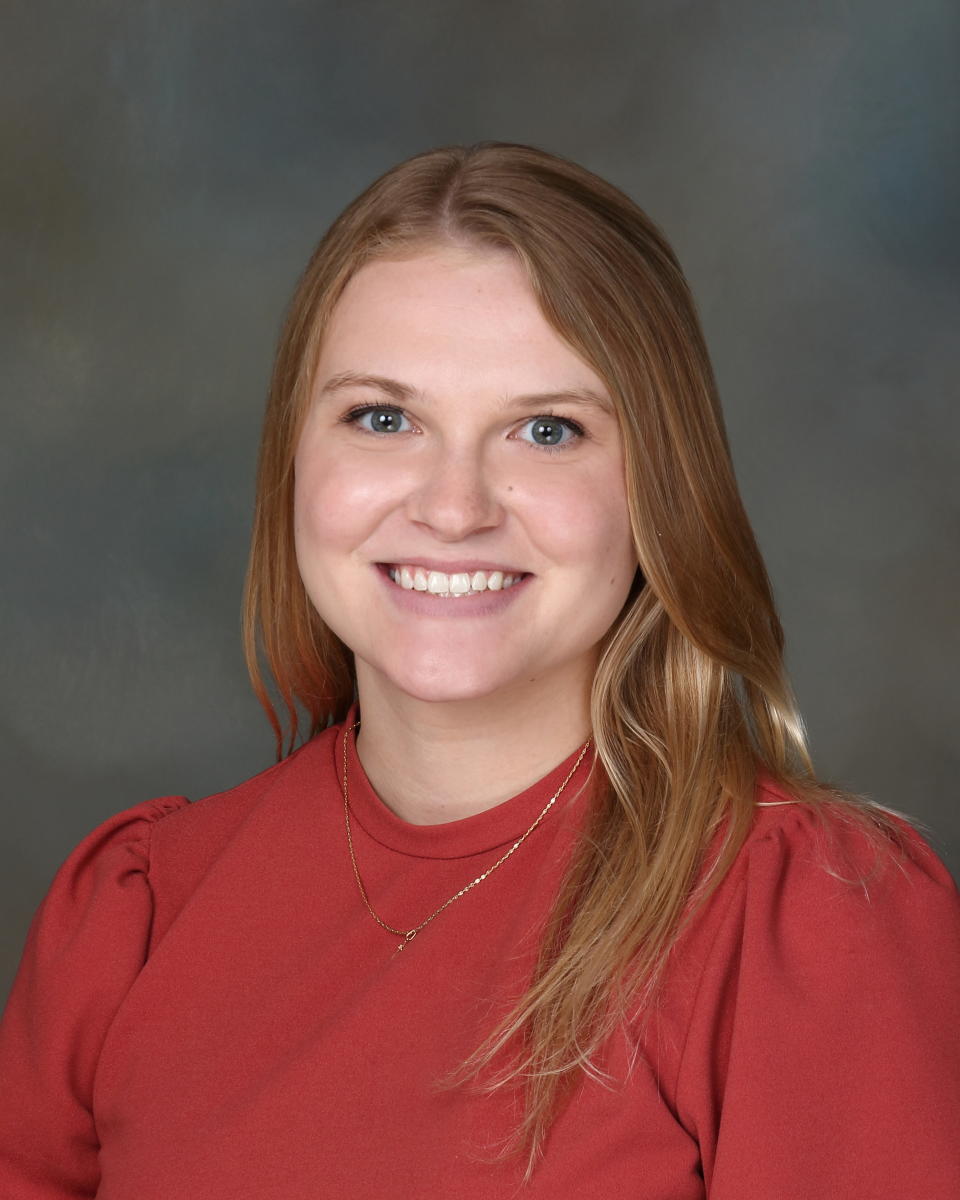 I was first intrigued by science as a child dissecting blemished tomatoes from the garden. This curiosity turned into an interest to medicine when I attended Bring Your Kid to Work day and got the chance to participate in a simulation laparoscopic surgery. Since then, I knew medicine was the career path for me. I attended Central Michigan University where I earned my Bachelors of Science Degree. I majored in Clinical Exercise Science with a minor in Biology. During my undergrad, I worked as a nursing assistant in assisted living homes in the Metro Detroit area. I loved interacting and building relationships with the residents. In addition, I interned in cardiac rehabilitation and non-invasive cardiology. I had the opportunity to learn hands on about stress tests, cardiac cauterizations and cardiac rehab. It is a dream to be where I am at today, and I am grateful to be a part of the Marietta College PA Class of 2023! 
Alexus S.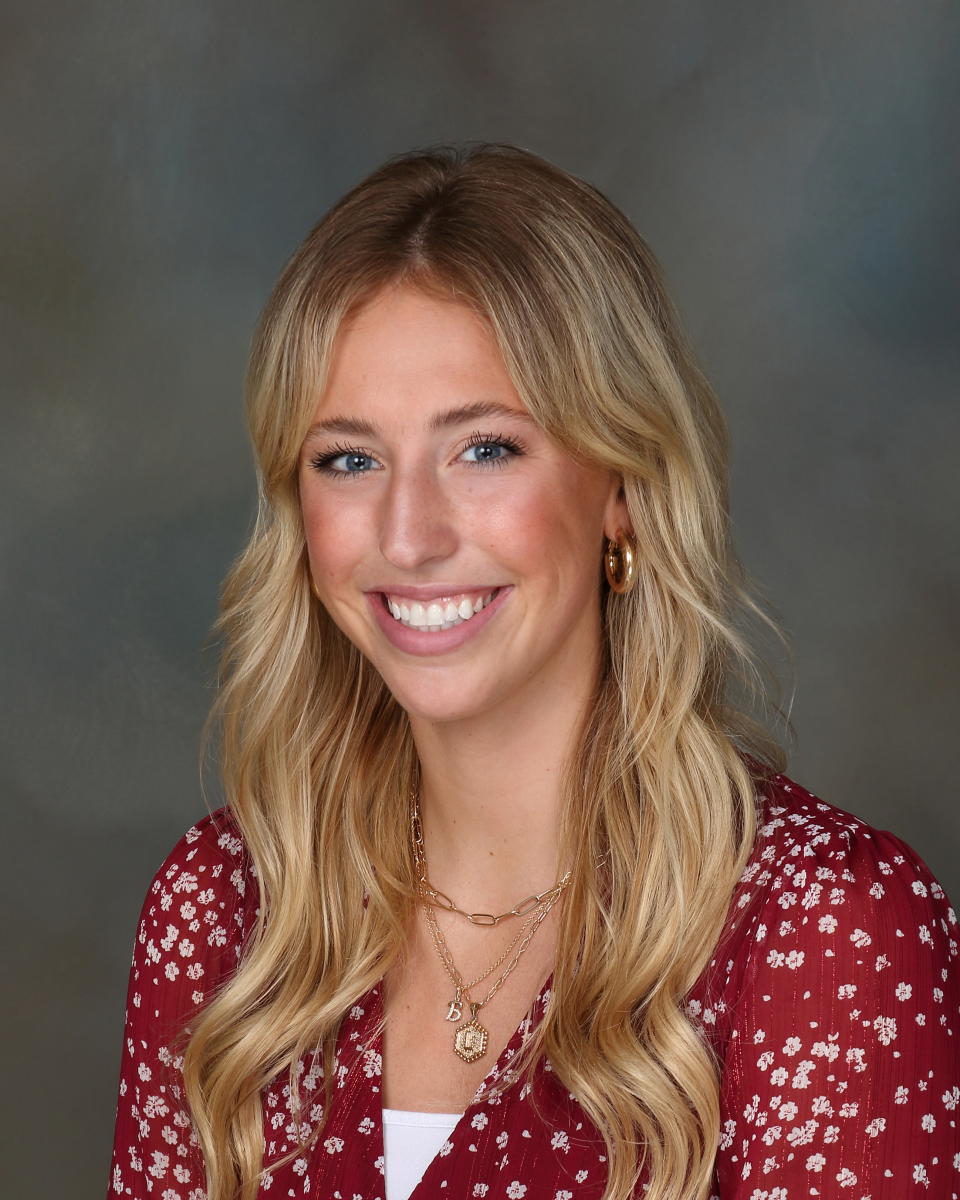 I grew up in a very rural area near Quaker City, OH.  My dad was a middle school science teacher and helped me develop my passion in science. My mom became a registered nurse when I was young. Since then, I have looked up to her in the medical field. My parents instilled in my brother and I to serve others above yourself and carry hope wherever you go. I attended Muskingum University where I received my Bachelor's degree in Biology. While doing so, I worked as a Multi-Skilled technician at Genesis Healthcare System and acquired shadowing hours at a local primary care office. I developed a passion for improving a community and developing a relationship with each patient. Over time, my goal to be a Physical Assistant solidified with my healthcare interactions. I feel honored to be a part of Marietta Physician Assistant Class 2023!
Mon S.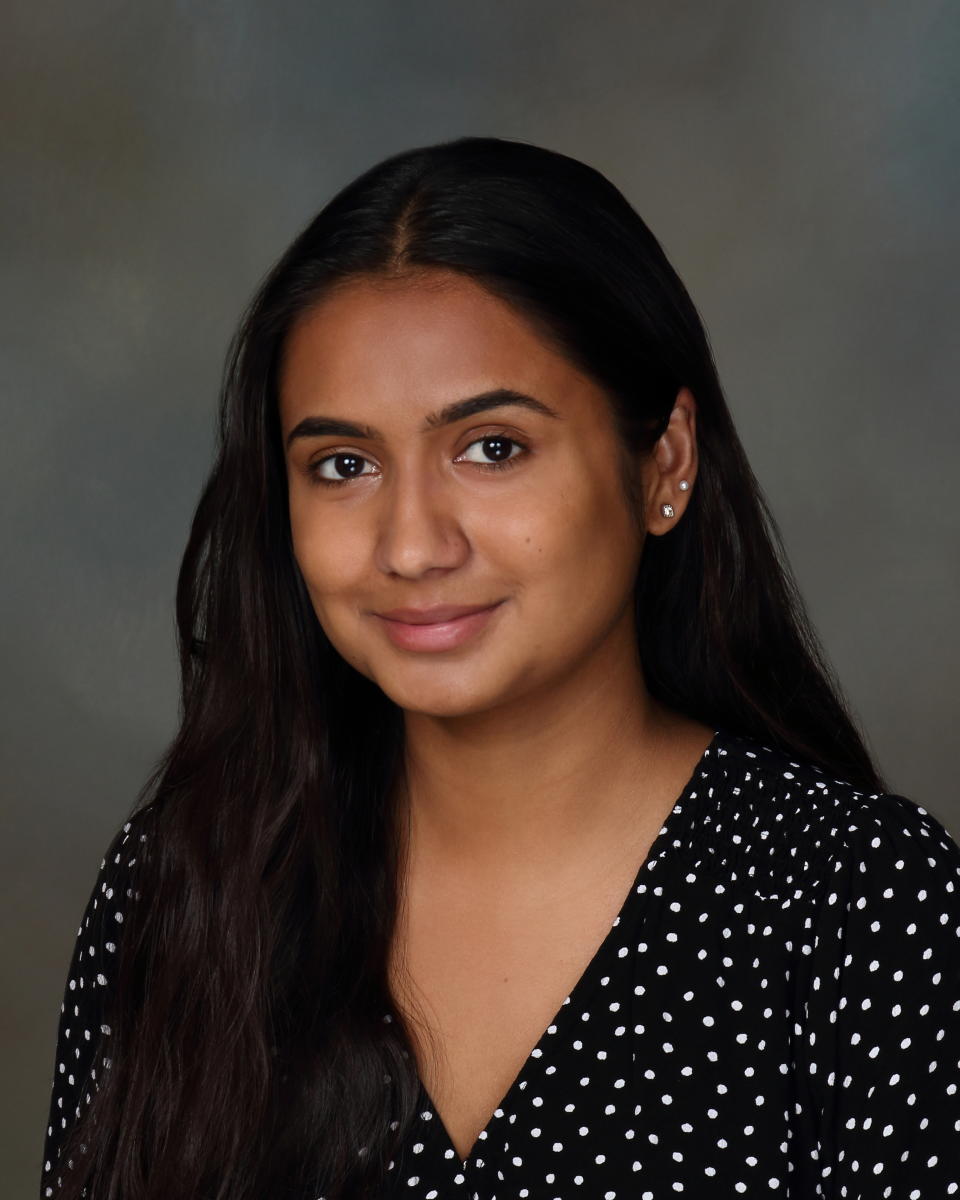 I was born in a small camp in Nepal where access to healthcare services was challenging. At a young age, I witnessed my loved ones suffer from infectious diseases, malnutrition, and idiopathic diseases. This ignited my desire to pursue a career in the medical field and serve those that are in need. It wasn't until my freshman year at The Ohio State University when I began to get involved in various clubs and did research about different medical careers that I realized the PA profession highly resonated with my interests and career goals. I was amazed by PA's level of autonomy to practice medicine while simultaneously making an immense impact on patients' lives. I also admired their collaborative interaction with physicians and patients and wanted to be part of a field that has the opportunity to continuously learn and practice different specialties. My healthcare experiences, volunteering, and shadowing have only solidified my decision to become part of such a rewarding profession. Upon graduation, I hope to contribute back to my community and work to improve the availability and quality of care in disadvantaged communities. I am incredibly grateful to be part of the MCPAP class of 2023 and am looking forward to making a positive impact on the lives of others with my certification. 
Elizabeth T.
Coming from a family with a business background, I wanted to create my own path. I grew up in a suburb of Cleveland, Ohio and attended The Ohio State University and obtained my undergraduate degree in Health Sciences with a minor in Biology. While at Ohio State, I volunteered at Grant Medical Center, participated in a CPR internship through Wexner Medical Center, and worked as a patient care assistant at the Student Health Center. After graduating, I worked as a scribe at a primary care office in a low-income neighborhood of Cleveland. The office I worked for included many physician assistants and nurse practitioners. Working so closely with these healthcare professionals educated me on their lifestyle and solidified my decision to pursue a career as a physician assistant. I am grateful for the opportunity to be a part of the Physician Assistant Class of 2023!
Seth T.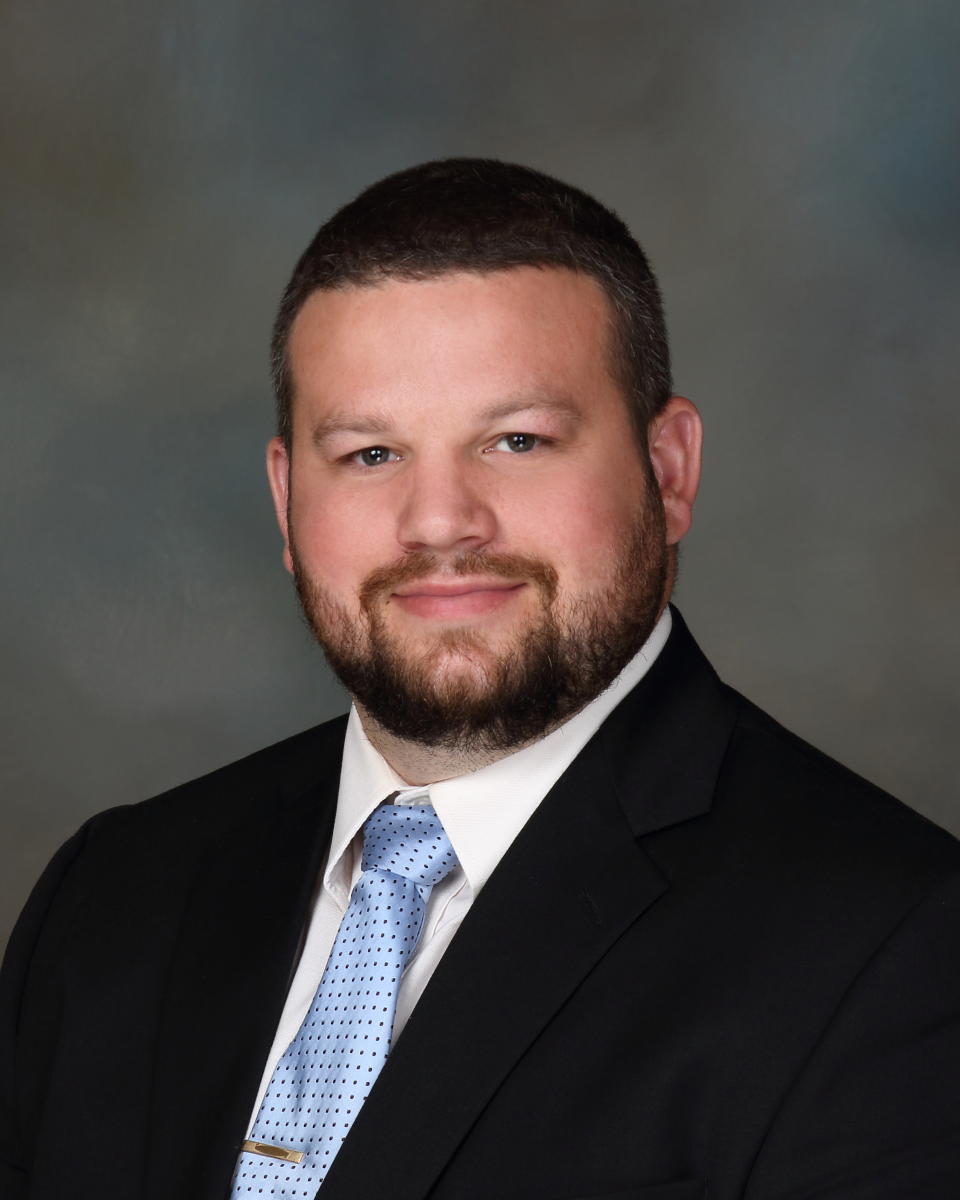 The practice of medicine has always fascinated me, and it is a field that I have wanted to be a part of since I was a young child. After graduating from Marietta High School, I attended Marietta College until 2010. I then entered the Army as a combat medic in 2010 and deployed to Afghanistan with the 10th Mountain Division. After serving as a medic and treating patients in a variety of different situations I knew that medicine was the right choice for me. I graduated from Marietta College in 2020 with a B.S. in Health Science and applied to the Physician Assistant program. I am excited for the future and the opportunity that I have been given. I look forward to a rewarding career of patient care and I am honored to be a part of the MCPA class of 2023!
Anna W.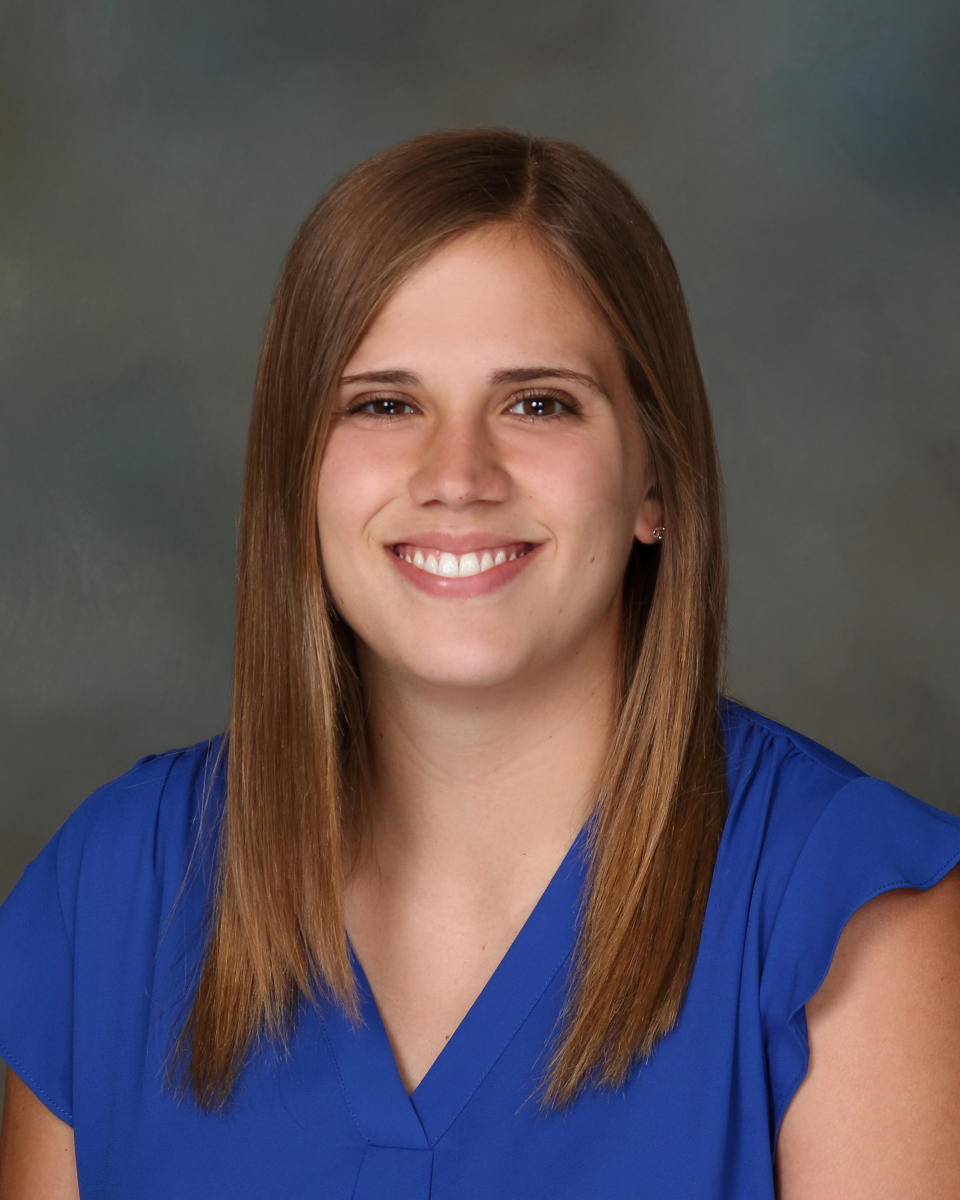 When I was younger, I would never have imagined pursuing a career in the medical field; even the thought of blood made me want to pass out. When I enrolled in a general biology course during my freshman year of college, I discovered a passion and love for science. That love for science grew as I learned more in my classes during my undergraduate studies. Through my work at a local doctor's office, I got to deal directly with patients. That interaction with patients helped me realize I wanted to work in the medical field. My sister-in-law is a physician assistant who attended the PA program at Marietta College, and she encouraged me to pursue the PA profession. Just a few weeks after graduating from Cedarville University with a degree in molecular and cellular biology, I started on my journey to becoming a physician assistant. I am honored to be part of Marietta College's PA program, and I am excited about my future career as a PA!
Briana W.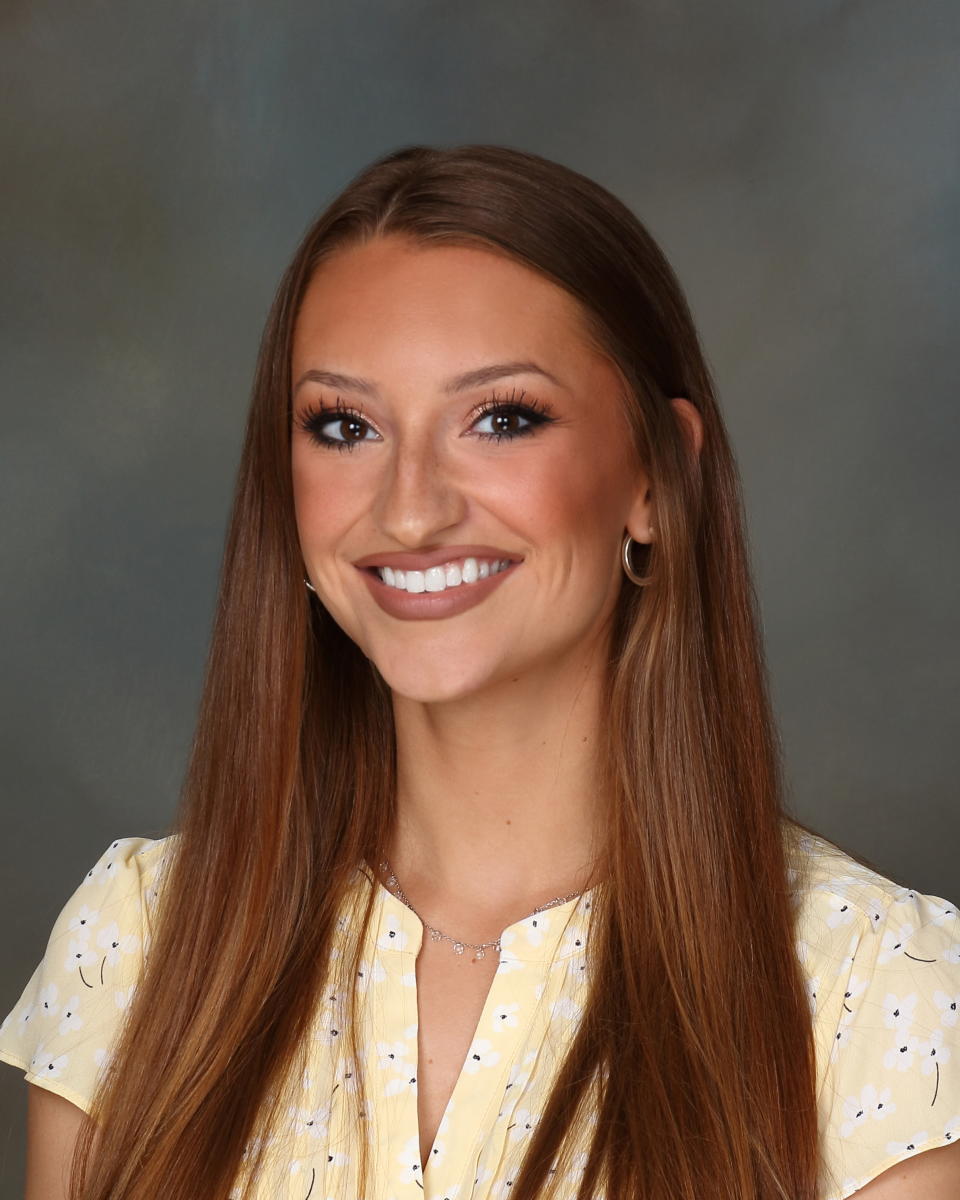 I always knew that I needed to find work in a field that fulfilled my need for human connection and interaction, and as I grew older and started stepping into my passion for health and wellness, that desire started to manifest as an interest in healthcare. I deepened and explored this interest at Kent State University where I studied biochemistry and did research on neurodegenerative diseases. During that time, I also began work as a pharmacy technician; my interest in healthcare took on many forms and entertained many options until my best friend introduced me to the PA profession. I knew that being a PA was the right thing for me - I never looked back, and can now say that I am incredibly honored and elated to be a part of the Marietta College Physician Assistant Program Class of 2023. I have already learned so much in the few short weeks that I've been in this program and can't begin to fathom what my knowledge base will look like by the time I graduate. I am so thankful to be a part of this and am excited for the journey to come!
Jordan Y.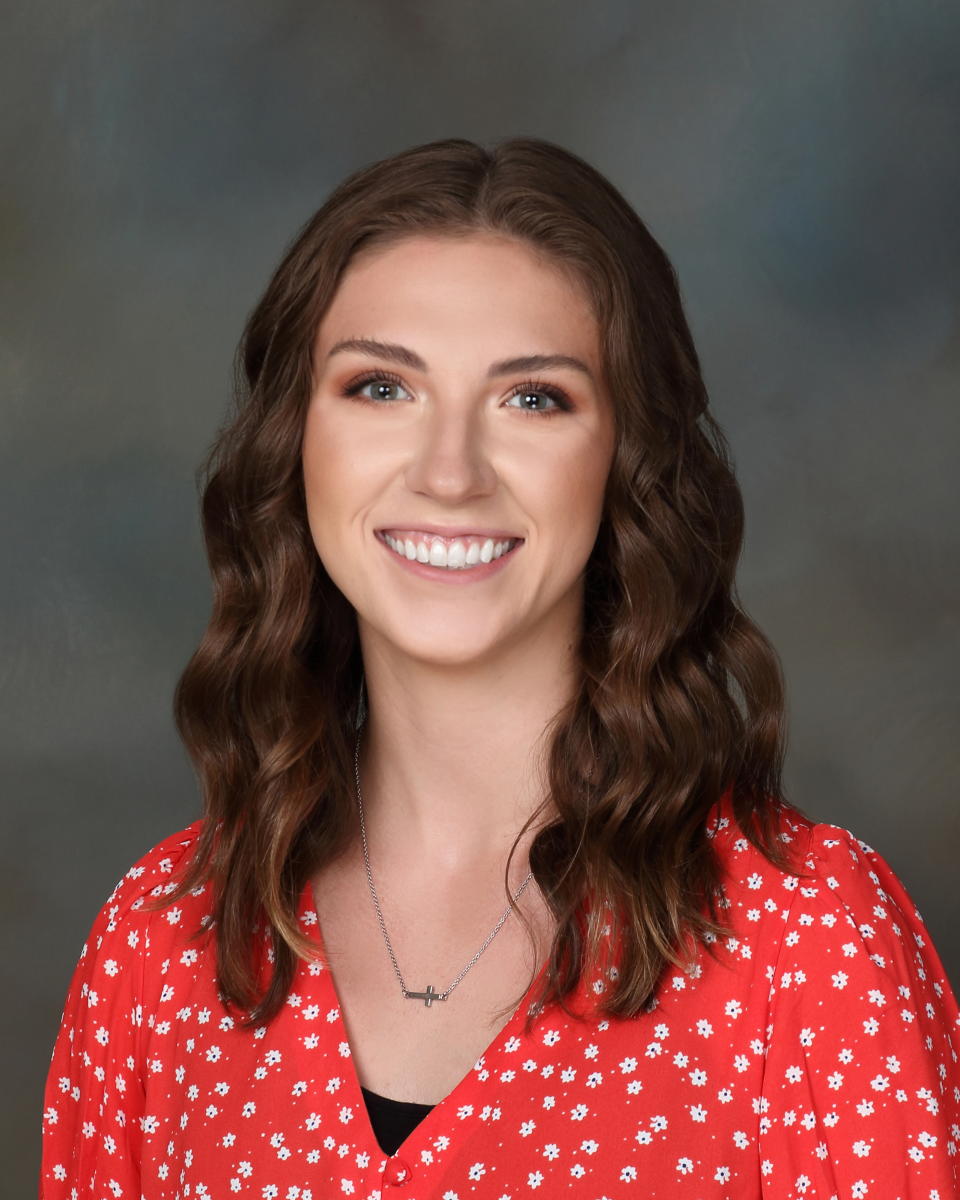 Studying athletic training at Kent State University drove my passion for caring for patients and the world of health care; however, I could not see myself in an athletic training career forever. I began pursuing a health care administration degree and quickly found myself longing to get out of the classroom and treat patients again. I started seeking different career choices and through lots of shadowing I fell in love with the PA profession. Upon graduation in May 2020 with my administration degree, I began immersing myself back into the health care field by working as a patient care assistant at a nursing home and hospital. I visited the Marietta College PA Program during this time and was instantly drawn to the staff, campus and small town. Marietta already felt like home, and I hadn't even applied yet. When I received the email for the interview, followed by the phone call offering me a seat in the class of 2023 I could not contain my excitement. I cannot wait for the memories, friendships, and knowledge that I will gain over the next two years on my journey to becoming a physician assistant.