Get Connected with Marietta
The Organizational Social Responsibility (OSR) Certificate will supplement other Marietta College majors and prepare students for entry-level positions in public service, government organizations, and/or corporations for promoting and assessing social responsibility within those establishments. You do not need to participate in the McDonough Leadership Program (McDonough Scholars) in order to pursue the certificate in OSR. No separate application needed to be in the OSR Program.
The certificate is designed for students who have a general interest in Organizational Social Responsibility issues. It can be completed by selecting 13 credits from among the Social Responsibility courses. The selection must include the Introduction to OSR and at least one credit of Applied Project with a faculty lead and the McDonough Dean as the liaison.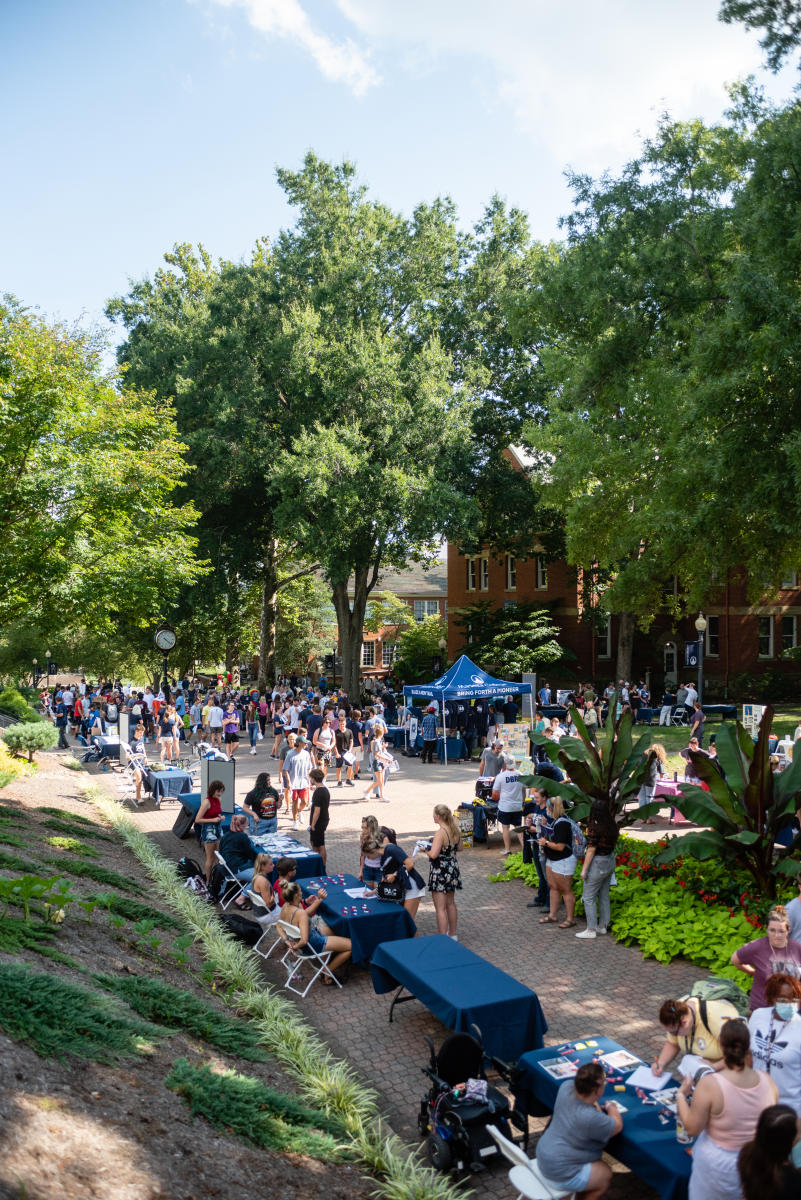 The Organizational Social Responsibility Certificate
At Marietta College
This is a cutting-edge program that will give students a strong foundation in this booming field. Organizations are clamoring for employees who are well versed in the latest thinking in this area. Marietta's OSR graduates will be prepared to contribute actively to organizations' social responsibility initiatives. Through partnerships with corporations, our students will be able to deepen their understanding of Social Responsibility.
The general objective of the OSR Program is to provide students with the basis to be able to understand:
Environmental, ethical, legal, educational, and/or cultural factors that contribute to sustainable economic and social development.
Issues of cultural sensitivity and general awareness of organizations' relations with local, regional, and global communities.
Techniques used to assess community needs and measure the impact of specific organizational social responsibility efforts to satisfy those needs.
Earning a Certificate in Organizational Social Responsibility
Interested in Organizational Social Responsibility?
Contact this Undergraduate Program
Dr. Alexandra Perry • 740.376.4749 • akp004@marietta.edu
PROFILES OF PIONEERING SPIRIT
I, Pioneer
Blazing New Trails
Read stories of people who are committed to making an impact in their professions, their communities and beyond.
Our pioneers have the knowledge, the passion and the courage to pursue change for the greater good, to make a difference in the lives of others, and to pave the way for generations to come.
Related Programs
See More of Marietta