Get Connected with Marietta
There is a growing demand for supply chain managers — and Marietta College can help prepare you to stand out to domestic and global employers.
The Supply Chain Management major at Marietta is housed in the Department of Business & Economics. Students learn how to effectively manage the flow of resources coming from suppliers, the conversion of those resources into finished products, and the subsequent transportation to wholesalers, retailers, and the final consumer. Students in the Supply Chain Management major prepare to work in domestic and international markets. The Bureau of Labor Statistics reports that supply chain management jobs are significant and expected to grow by about 7 percent every year through 2026.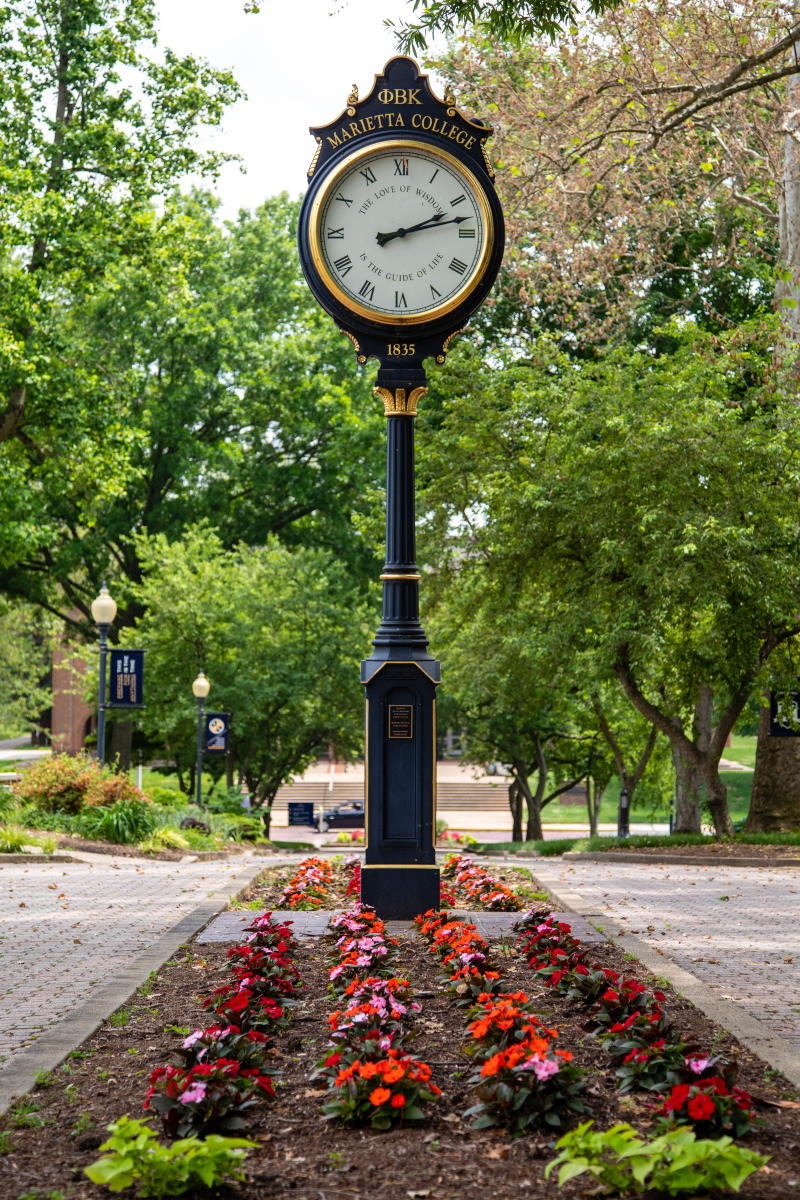 The Supply Chain Management Major
At Marietta College
Talented faculty in the department provide a challenging and engaging curriculum that helps students gain a broad knowledge of best business practices and a skill set that makes them stand out in today's fast-paced business environment. Every student in this major completes an internship, so they see how the knowledge they gain in the classroom is applied in the professional world. The in-depth program gives majors an understanding of job design and production planning, strategy formulation and execution, operational planning, human resource development, and team building and utilization.
Earning a Degree in Supply Chain Management
Interested in Supply Chain Management
Contact this Undergraduate Program
Dr. Greg Delemeester • 740.376.4630 • delemeeg@marietta.edu
What You Can Do With a Supply Chain Management Degree
Supply Chain Management is how business gets done. It spans all movement and storage of raw materials, work-in-process inventory, and finished goods from point-of-origin to point-of-consumption. Our graduates are prepared to meet the growing needs of this exciting field.
Our students who are also interested in further graduate study will find they have the course requirements and faculty support necessary to pursue an MBA or other master's degree options.
Examples of Where You Can Work
Aerospace Product and Parts Manufacturing
Federal Government
Freight Transportation
Petroleum Downstream Operations
Scientific Consulting Services
Computer Systems Design
Pipeline Transportation
Construction
Where Our Graduates Work
XPO Logistics
Marathon Petroleum Co.
Faraday Future
Dimex
Total Quality Logistics
Mansfield Oil Co.
Antalis Hungary
People Services, Inc.
PROFILES OF PIONEERING SPIRIT
I, Pioneer
Blazing New Trails
Read stories of people who are committed to making an impact in their professions, their communities and beyond.
Our pioneers have the knowledge, the passion and the courage to pursue change for the greater good, to make a difference in the lives of others, and to pave the way for generations to come.
Related Programs
See More of Marietta