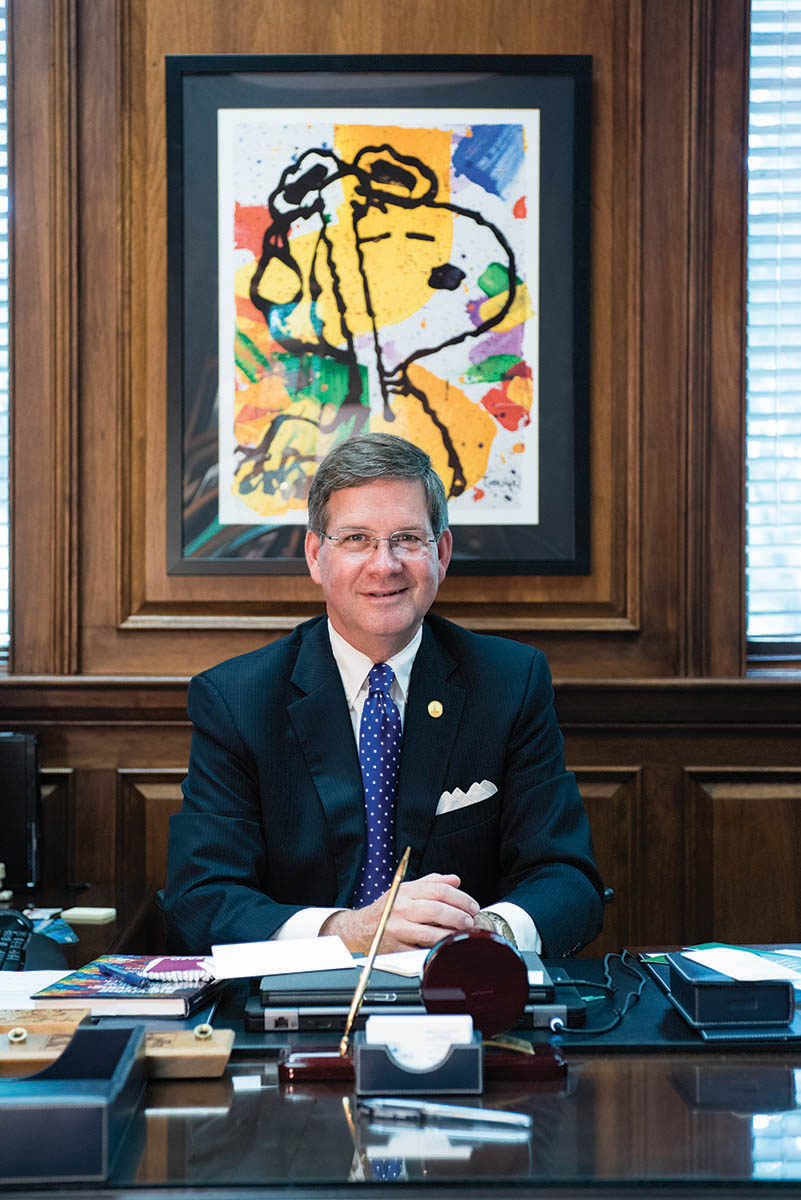 I am sure you are all aware of the cliché, "You don't know how good you have it until it's gone."
That is exactly how all of us at Marietta College have felt since March 10 when we made the heart-wrenching but necessary decision to transition to online learning. As difficult as it was to not have our students — and a majority of our employees — on our beautiful campus, everyone showed that amazing Pioneer spirit that makes this place so special.
Instead of standing still, everyone jumped into action. Because of our size and our desire to succeed, we showed the world how nimble and flexible we can be. While other colleges and universities extended their spring break an additional week, our faculty and staff pivoted in a matter of days.
With each passing day and at the successful conclusion of each week, we showed amazing resilience, and also improved how we were doing our jobs. And when times were tough or the final weeks of the spring semester began to drag, our students didn't complain. Instead, they joined us for a virtual Doo Dah Day, virtual Monday Music Night and Live Q&As.
We also made decisions that were fiscally responsible, including the suspension of printing the spring edition of Marietta, The Magazine of Marietta College. We hope this is the only time we have to do this, but it just made sense at a time with so many uncertainties. I always look forward to sharing the latest issue of the magazine as we highlight our alumni, students, faculty and staff. While this is a digital-only version, I think you will be proud to read how the Marietta College community stepped up in the face of adversity.
I am motivated and inspired by the resolve and resiliency of the Marietta College family. And that is a major reason why we are preparing to re-open campus for in-person learning in the fall. We know there are a lot of question marks and hurdles that need to be cleared, but we are confident we will be welcoming students back on campus in August.
Thank you for your continued support and I am pleased to share Marietta College's stories through this digital platform. Each one of them reveals, no matter how difficult the times, that we are continuing to provide a transformative education for our students.
Bring Forth a Pioneer!

---
Follow the President Online
twitter.com/President_Ruud
instagram.com/presidentruud
facebook.com/MariettaCollegePresident