Back to Wiki
Content can be added to the Events section on the homepage by creating content of type "Event". First click on "Content":

Then click "+ Add Content":

Click on "Event"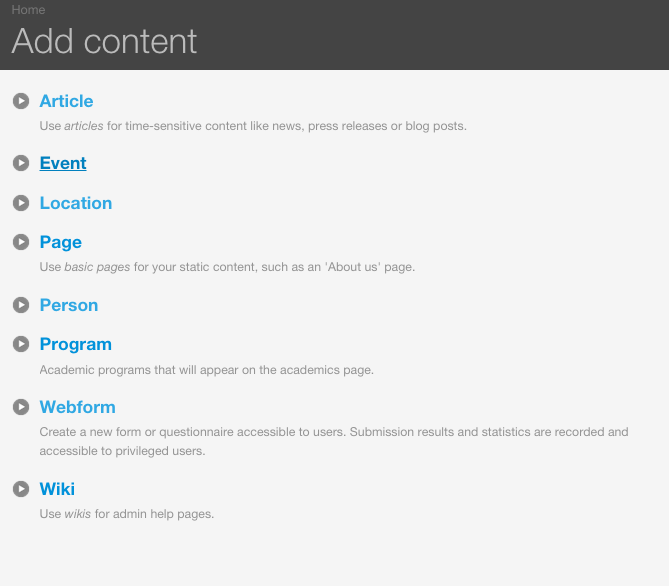 Events have the following fields:
Title
Date: The date and time of the event.
Image (230w x 180h pixels)
Body: more descriptive text, not being used in Phase 1
Event link: the "Learn More" link that goes to a site on the existing Marietta news/events calendarsite.