Marietta College celebrates its birthday, which was February 14, 1835, on February 14th-or the Thursday after it-every year with a tribute called Founders Day. Each year the College selects a guest speaker and presents faculty awards
---
Founders Day 2016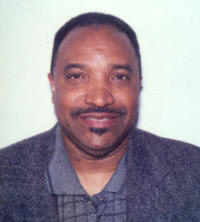 Thursday, February 18, 2016
7:00 PM - Alma McDonough Auditorium
Admission: Free
Featured Speaker: Dr. Henry Earl "Doc" Holliday '70
In the four and a half decades since he graduated from Marietta College, Dr. Holliday has dedicated himself to education, having spent much of his career as a middle school and high school administrator in Ohio and Georgia and then as a faculty member at Kennesaw State University. He has also dedicated a great amount of time and effort to working with young people in helping them identify and articulate their values and life goals.
His schools have long been characterized and recognized for exceeding academic expectations because of his willingness to take acceptable risk, his sensible and savvy leadership talents, and his success as a change agent. He earned his Ph.D. in educational leadership from Ohio State University, where he was selected by his professors as the top scholar in his class. He has presented many cutting-edge ideas at numerous state, regional, national and international conferences across the United States. He has served as a classroom teacher (rural) and as principal of both middle and high schools. He has been an assistant superintendent for school improvement for the Cobb (Georgia) County Public School District (suburban), as well as chief of staff for the Atlanta Public Schools (urban).
Doc Holliday is considered a leader in developing innovative, data-driven programs for high-risk, under-performing schools with diverse populations. One of his most important contributions to public education is having produced over 50 educators who have gone on to become successful principals and university leaders across the United States. He believes that public schools must learn how to take advantage of uncharted opportunities and how to stretch the few resources that are within their control. He is also a sought-after lecturer and presenter because of his wealth of knowledge in the field of education.