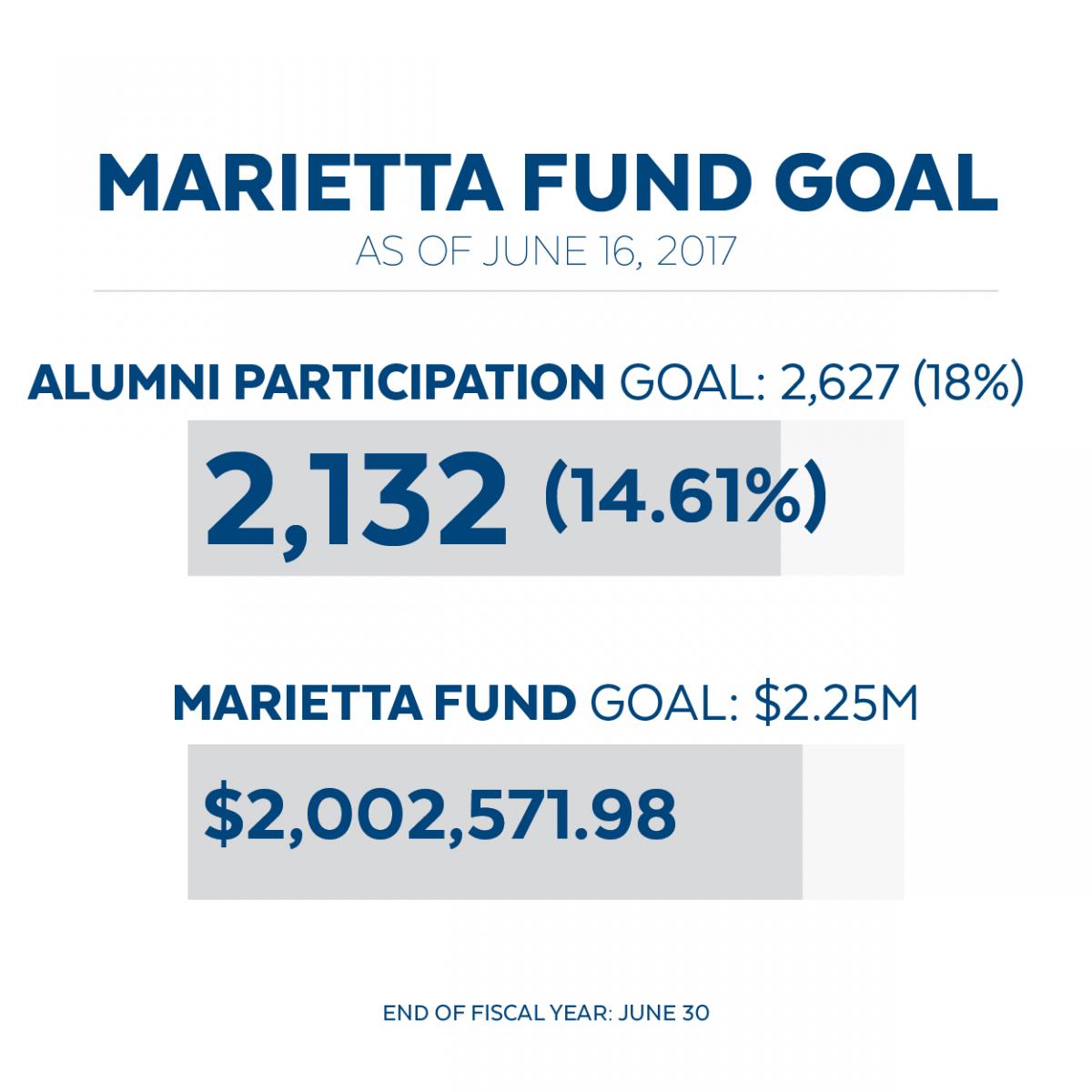 During commencement in early May, the senior class made a bold statement before crossing the stage. Throughout their time at Marietta, they have both seen and heard from you, our outstanding alumni, how transformative a Marietta education is and before leaving campus, they wanted to inspire others through their actions. What did they do? They shared their love and appreciation for MC by supporting the Senior Gift Program. Through this action, these graduates made a lasting impact on the academic, athletic and community experience of future generations.
Although graduation has come and gone, there is still time for you to help shape the lives of students today, our fiscal year doesn't end until June 30.
In order to match our alumni giving percentage (participation rate) with that of the senior class, we need 587 donors between May 15 and June 30.
Your gift today not only honors our most recent graduating class, it goes to help all students receive a transformational Marietta College experience.
Please unite with our seniors to Bring Forth a Pioneer and help the next generation of The Long Blue Line by making a gift by June 30.