Marietta College's traditional graduation ceremony takes place in May. A commencement speech offers encouragement to the students before they receive their degrees and become members of Marietta College's Long Blue Line.
Marietta also has an informal December Graduation ceremony for students who complete their academic requirements before the spring.
2017 Commencement
Marietta College will celebrate the class of 2017 with a traditional academic Commencement ceremony at 1:00 p.m. on Sunday, May 7, 2017 in the Dyson Baudo Recreation Center. Tickets are not required for the ceremony and doors to the facility open at 11:00 a.m.
Receptions will follow the ceremony on the Christy Mall and on Fenton Court in the Ban Johnson Field House of the Dyson Baudo Recreation Center.
The weekend leading up to Commencement will provide students and their families multiple opportunities to celebrate their academic achievement. Information on select events appears below, as well as the letters and information packets mailed to graduates and their families.
For family and friends unable to attend Commencement, Marietta College will be live streaming the Commencement ceremony.
For commencement-related questions, please contact the Records Office by email at records@marietta.edu or by phone at 740.376.4723.
COMMENCEMENT Speaker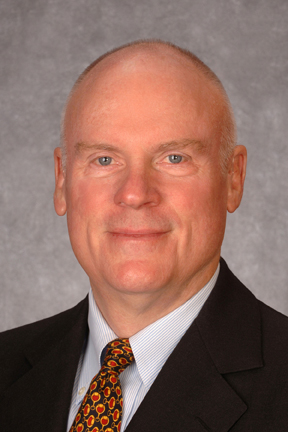 Robert R. Dyson '68, Chairman and Chief Executive Officer at The Dyson-Kissner-Moran Corporation, has agreed to deliver the Commencement address at our graduation ceremony on May 7, 2017. A successful businessman, philanthropist and committed citizen, Rob has displayed leadership in a variety of fields, and excelled in all. Rob is a Director of The Dyson Foundation, and has also served as Director of Hudson Valley Economic Development Corporation and Health Quest Systems. Read more about Robert Dyson.
Grad Fest
All enrolled students who will be participating in Commencement must attend Pioneer Grad Fest on Monday, April 17, 2017 anytime between 10:00 a.m. to 5:30 p.m. in the Marietta College Bookstore. The Grad Fest serves as a "one-stop shop" where students will verify degree and post-graduation information, including proper name pronunciation; receive information on the Commencement Ceremony as well as College and Alumni services; complete Financial Aid exit counseling; share memories with photos; and celebrate with refreshments. Watch your email and campus mailbox for additional information. Graduates who are not currently enrolled or who cannot attend Grad Fest for any reason should contact the Records Office at records@marietta.edu for information.
Strawberries and Creme
Congrats Grad!  To honor your transition from student to alumnus/ae and welcome you to The Long Blue Line, the Marietta College Alumni Association invites you and your family to attend The Strawberries and Crème Luncheon. The luncheon will be held at noon in the Dyson Baudo Recreation Center on Saturday, May 6th.  Please register by April 28, 2017.  As a graduate, you are invited to attend free of charge. To purchase additional tickets for family or friends, please register online by following this link. You can also contact the Alumni Engagement Office by calling 740.376.4709.
Baccalaureate Service
The Baccalaureate Service will be held from 2:00 p.m. - 3:00 p.m. in the McDonough Auditorium on Saturday, May 6. No tickets or reservations are required for this event. Academic regalia and procession are not part of the Baccalaureate Service. Dr. and Mrs. Ruud will host a family reception immediately following the service.
Information for Commencement Orders
Students may order cap and gown, announcements, and other graduation accessories on line at the Herff Jones website. Regalia orders must be placed by March 7 and payment will be due at the time of pick-up from the College Bookstore in the Gilman Student Center beginning April 17 during Grad Fest. Graduates must participate in Grad Fest before they will be permitted to pick up their regalia.
BOOKSTORE HOURS — FINALS/GRADUATION WEEK
Monday, May 1st to Friday, May 5th — 8:00 a.m.-5:00 p.m.

Saturday, May 6th — 9:00 a.m.-5:00 p.m.

Sunday, May 7th (Commencement) — 9:00 a.m.-1:00 p.m.
Jewett Speech Competition
The Jewett Speech Competition is one of the oldest commencement traditions at Marietta College. The two winners of the Jewett competition present their speeches at the Commencement ceremony, while the third place contestant speaks at Baccalaureate. The contest to choose the two Jewett speakers for the Class of 2017 will be held Sunday, April 23, at 3 p.m., in Mills 107. Information concerning the competition can be found on the Jewett Prize page.
Important commencement documents
Student Letter

Family Letter

Commencement Guidelines

Commencement Schedule

Senior Send Off Schedule

Jewett Competition Notice

Commencement Photographer