Board of Trustees
Roger D. Anderson
Class of 1979
Bio not provided
---
Anna (Ann) Rathbone Bowser Bailey
Class of 1987
Marietta College graduate of 1987. Member of Phi Alpha Theta, a history honorary, Co-Chair of the Hartel Fellows Committee and member of the Perspectives Committee at Marietta College, YMCA Board of Directors, Junior League of Parkersburg, the Ohio River Valley of Arts and Letters, Good Samaritan Board of Directors, and Trinity Episcopal Church where she plays the organ. Ann resides in Vienna, WV and has four adult daughters, one of whom is a Marietta College alumna, Matilda Bailey '80.
---
Robert (Bob) Brucken
Class of 1956
Marietta College graduate of 1956. J.D. from University of Michigan in 1959. Retired Partner of the firm of Baker & Hostetler in Cleveland. He was the first recipient of the Wellman Award from the Joint Editorial Board for Trust and Estate Acts in recognition of his service to it for over the last thirty-five years. Founding Editor-in-Chief of Probate Law Journal of Ohio, a commercial journal for Ohio probate practitioners, he has negotiated or litigated tax cases presenting novel issues of estate and gift inclusion, asset valuation and tax deduction qualification. Fellow of the American College of Trust and Estate Counsel, the national society of probate specialists. Has served on MAAP. Married to Marietta College graduate Lois Gilbert Brucken, '58; they live in Cleveland, Ohio. They have four adult children; one, Nancy, is a Marietta College graduate of 1983.
---
Dr. Joseph W. Bruno
President Dr. Joseph W. Bruno, a native of Chicago, became Marietta College's 18th president on July 1, 2012, after 28 years in faculty and administrative roles at Wesleyan University in Middletown, Conn.
Dr. Bruno takes over for Dr. Jean A. Scott, who retired after 12 years of leading Marietta.
Since joining the faculty of Wesleyan in 1984, Dr. Bruno has served in different leadership roles, including the Chair of the Chemistry Department, Dean of Natural Sciences and Mathematics, President of the university's Gamma of Connecticut chapter of Phi Beta Kappa, and Provost and Vice President for Academic Affairs. He has also served as Faculty Chair of the Tenure and Promotion Committee, led ongoing strategic planning for the university and, with the Chief Financial Officer, was an advisor to the Wesleyan's President on all budgetary matters.
He has taught introductory chemistry, organic chemistry, advanced electives in inorganic and organometallic chemistry, and several levels of laboratory courses. While at Wesleyan, he developed an organometallic chemistry research program and authored about 60 publications and patents, most of which were coauthored with students he mentored in his lab.
Dr. Bruno received his undergraduate education from the small, liberal arts college, Augustana College, where he earned a Bachelor of Arts in Chemistry and was elected to Phi Beta Kappa. He continued his education at Northwestern University, where he earned the PhD in Chemistry in 1983 while also holding a thesis parts appointment at Argonne National Laboratory in 1982. He also served as a postdoctoral researcher at Indiana University prior to joining the faculty at Wesleyan University.
Dr. Bruno is married to Diane, a human resources consultant. They have one daughter, Lisa, a 2009 graduate of Mount Holyoke College who is a development associate at Read Alliance, a non-profit foundation that focuses on improving the academic skills of children in New York City neighborhoods.
Dr. Bruno's inauguration took place Friday, Oct. 12, 2012, during Homecoming weekend.
---
T. Grant Callery
Class of 1968
Marietta College graduate of 1968. J.D. from Georgetown University Law Center in 1973. Executive Vice President and General Counsel at the Financial Industry Regulatory Authority (FINRA) in Washington, DC. He is an active member of the Business and Securities Law Committees of the American Bar Association and a member of the Association of Governing Boards' (AGB) Council of Board Chairs. Grant and his wife, Jacqueline Machan Callery (MC '71) reside in Bethesda, Maryland. They have two adult children one of whom, Megan, is an Marietta College graduate of 2003.
---
Christopher Cortez
Class of 1971
In July 2008 Chris became General Manager of Strategic Operations for the U.S. Public Sector supporting efforts in State and Local Government, Education and Federal Government Agencies including the Department of Defense as well as other Cabinet Level Departments such as Department of Homeland Security, Veterans Affairs, and Department of Energy. Additionally, he works with Public Safety and National Security teams around the globe. Prior to that he was Microsoft's lead strategist and spokesperson for the Worldwide Public Sector's Government Industry, leading a global team which addressed eGovernment/Public Services, National Security, Public Safety, Postal Services, Taxation and Tourism.
Before joining Microsoft in September 2006, Chris had served over 33 years in the United States Marine Corps, retiring as a Major General. In his final assignment as commander of the Marine Corps Recruiting Command, Chris directed the recruitment of 40,000 new Marines per year, exceeding goals established by the Department of Defense. Prior to that, as Director of Operations for the United States Pacific Command, he oversaw operations for 300,000 U.S. military personnel in an area encompassing over half the globe. His assignments as a General Officer frequently involved political/military exchanges with senior government representatives from around the world. His personal decorations include: the Distinguished Service Medal; Defense Superior Service Medal, with oak cluster in lieu of second award; Legion of Merit with Combat V, two Gold Stars in lieu of second and third awards; Meritorious Service Medal; Army Commendation Medal; and Combat Action Ribbon.
Chris is a graduate of Marietta College in Marietta, Ohio, and holds a Bachelor of Arts and Masters Degree in Business Management. His undergraduate efforts included studies at the University of Madrid in Spain.
---
Patricia Griffin Curtin
Class of 1969
Ms. Curtin received a J.D. from Boston University School of Law in 1972. She was appointed in 1995 as a District Court Trial Judge for the Commonwealth of Massachusetts and currently serves as the Presiding Justice of the Brookline District Court and presides over the Drug Court in the Cambridge District Court. She serves on the District Court Education Committee which is responsible for continuing education for the judiciary as well as training for new judges. Ms. Curtin also sits on the Appellate Division within the District Court and has been a frequent lecturer to bench and bar.
Prior to her appointment to the bench, Ms. Curtin was a partner in the Boston law firm of Lynch, Brewer, Hoffman and Sands where she handled a broad range of civil and criminal litigation. Before joining the firm, she was a law clerk to the Honorable Frank H. Freedman of the United States District Court for the District of Massachusetts.
At Marietta, Ms. Curtin was Vice President of the Student Body, President of the Women's Leadership Honorary, a member of the National History Honorary and the Alpha Xi Delta sorority. In 1999 she received the Outstanding Alumna Award. Pat and her husband, John, live in Boston and have two adult sons.
---
George Fenton
Mr. Fenton is a 1971 graduate of Wesleyan University. He is President of the Fenton Art Glass Company in Williamstown, W.Va. He was formerly the Executive Vice President and Manager of manufacturing at Fenton Art Glass.
Mr. Fenton participated in a Harvard Business School OPM (Owner/President Management) Program. He and his wife, Nancy Gollinger Fenton, live in Williamstown. They have two adult sons.
---
Barbara A. Perry Fitzgerald
Chair
Class of 1973
Ms. Fitzgerald's professional career began as a Management Trainee for Sears, Roebuck and Co. in New Jersey. She spent 24 years with Sears in numerous store operations positions (including Store General Manager and District General Manager), Home Improvement store support positions and strategic planning. Her last assignment was VP/GM for Sears Freestanding Hardware Stores, an off the mall chain she grew to 150 stores in 3 years.
She left Sears in 1997 and joined Toys "R" Us as VP/GM for NY/NJ, the company's largest market with annual sales of $1 billion. She was promoted to VP of People Development and led the company-wide initiative (This Magic Moment) designed to transform Toys "R" Us into a customer focused organization.
In early 2000 Barbara was named President of Harmon AutoGlass, then the nation's second largest installer of replacement windshields. She joined PetSmart at the end of that year as Senior VP of Store Operations. In that position she led the strategic focus on customer service, launching a company-wide service initiative: PetSmart Unleashed. She retired from PetSmart in June 2007.
Ms. Fitzgerald serves on the Board of The Schwan Food Company. Barbara and her husband, Paul, reside in Scottsdale, AZ. They are Pet Parents to Boone, an adopted Basset Hound.
---
Nancy Putnam Hollister
Ms. Hollister attended Kent State University and is the former Representative (Washington, Noble, Guernsey, Monroe, and Muskingum counties) to the Ohio House of Representatives (1999-2004). Upon the election of Governor Voinovich to the US Senate, she became the interim Ohio Governor, in late 1998 and early 1999, the first woman to hold that position.
Mrs. Hollister was formerly Ohio's Lieutenant Governor, Director of the Governor's Office of Appalachia, President of the Ohio Municipal League, Mayor of the City of Marietta and a member of Marietta City Council. She serves on the Board of Trustees of the Ohio Historical Society. Nancy attended Kent State University. She and husband, Jeff Hollister, live in Marietta and have five children.
---
John B. Langel
Class of 1970
Graduate of Marietta College class of 1970. Earned his J.D. summa cum laude from Temple University in 1974. Chairman of the Litigation Department at Ballards Spahr, his practice focuses primarily on the representation of employers in a wide variety of labor and employment matters. Mr. Langel is a fellow in the College of Labor and Employment Lawyers and has received an AV Peer Review Rating from Martindale Hubbell, an honor that reflects an attorney has reached the height of professional excellence.
He has received the highest ranking in the directory Chambers USA: America's Leading Lawyers for Business, which has named him a first-tier labor and employment attorney in the state of Pennsylvania annually since 2003. Mr. Langel currently serves on the Board of Visitors of Temple University James E. Beasley School of Law and the Board of Trustees of Athletes for Hope and is an active member of the National Association of College and University Attorneys. He is the past Chair of the Board of Directors of the Delaware Valley Chapter of the Alzheimer's Association. He and his wife, Jacquelyn M. Pinotti Langel ('70), reside in Morrestown, NJ. They have two adult children, Matthew and Casey, and three grandchildren.
---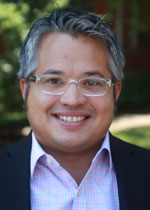 Matthew Macatol
Class of 1997
Matt is currently a pathologist at Marietta Memorial Hospital, but combines his dedication to his profession with a passion for support of his friends and colleagues through his active volunteer work and service to his hometown. A 1992 graduate of Marietta High School and 1997 graduate of Marietta College, Mathew went on to earn his MD from the Northeastern Ohio University College of Medicine in 2003. A board-certified pathologist, he completed his residency in Pathology at Summa Health Systems in 2007 before becoming the Chair of Surgery at Marietta Memorial Hospital. In addition, his credits include medical directorships at Selby General Hospital, Physicians Care, Belpre Strecker, and Blood Bank. Matt has also been on the board of the Memorial Health Foundation since January 2011. Matt has been a special contributor to his alma mater's Physician Assistant Program giving a presentation in January 2011 and he continues to enjoy his collaborations with faculty, staff, and students.
---
Brent McCurdy
Class of 1968
Mr. McCurdy is a Certified Public Accountant. He retired in June 2005 as Partner of the Indianapolis office of Ernst & Young LLP where he was responsible for the real estate and construction industry practice for Indiana, Kentucky and Southern Ohio. He began his professional career with Arthur Andersen in Cleveland in 1968, and later became the managing partner of the Columbus, Ohio office of Kenneth Leventhal & Company prior to its merger with Ernst & Young in 1995.
Brent serves as the Treasurer for the Dream Center Clinic, a free medical clinic for low income and uninsured families in the Charleston, SC area. Previously he served as Treasurer of the American Cancer Society and the Alzheimers Association, United Way, Ohio Hotel and Motel Association, and the Woodland Country Club where he was a member of the Board of Directors and Treasurer.
Mr. McCurdy and his wife, Charlie, are members of Seacoast Church and Snee Farm Country Club. They reside in Mt. Pleasant, SC.
---
Marilyn Moon, PhD
Marilyn Moon is Senior Vice President and Director of the Health Program at the American Institutes for Health. A nationally-known economist and expert on Medicare, aging and health care financing, Dr. Moon has served as a public trustee for the Social Security and Medicare trust funds. She has written extensively on health policy, both for the elderly and the population in general, and on social insurance issues. Her most recent book, Medicare: A Policy Primer, was published in 2006 and will be coming out in a second edition later this year.
Dr. Moon is the Chair of the Maryland Health Care Commission and has served on the boards of the Medicare Rights Center and the National Academy of Social Insurance. She is a member of the Institute of Medicine. She served as a Senior Fellow at the Urban Institute and from 1993 to 2000, wrote a periodic column for the Washington Post on health reform and health coverage issues.
Dr. Moon earned a PhD in economics from the University of Wisconsin — Madison. She has been an associate professor of economics at the University of Wisconsin, Milwaukee, a senior analyst at the Congressional Budget Office, and the founding Director of the Public Policy Institute of the American Association of Retired Persons.
---
John R. Murphy
Class of 1963
John earned his undergraduate degree in Political Science from Marietta College in 1963 and a master's degree in Counseling from the University of Bridgeport in 1966. He advanced his professional development with completion of the Harvard University Management Development Institute in 1986.
For thirty-seven years, John served Penn State University in a variety of capacities before retiring as director of student affairs on the Wilkes-Barre campus in 2004. His many contributions were recognized with the dedication of the John R. Murphy Student Services Center in October, 2008.
Actively involved in a variety of professional and campus organizations, John provided leadership for strategic planning, budget, and assessment groups within the Penn State system while winning several awards including the Lifetime Achievement Award from the Student Government Association in 2003.
John's appreciation and respect for the quality of his undergraduate experience at Marietta prompted him to encourage no fewer than eight other family members to join The Long Blue Line. He is married to Shawn (Wilska) '64 and they reside in Dallas, Pennsylvania.
---
Kathleen Mitchell Murphy
Class of 1982
Kathleen Murphy joined the Maryland Bankers Association in 1999 as President and CEO of the only professional association representing commercial banks and thrifts in Maryland. The mission of the Maryland Bankers Association is to make Maryland banks stronger and more successful.
With a career spanning state and national banking trade associations, Kathleen served for 13 years as Director of Community Banking for the American Bankers Association in Washington, D.C, as Director of Communications for the Ohio Bankers Association and in the Financial Card Services Division of Bank One, in Columbus.
Among many volunteer positions, Kathleen serves on the Executive Committee of the Maryland Coalition for Financial Literacy, as past president of the Maryland Government Relations Association, on the Board of Directors of the Maryland Association of CPAs, on the State Comptroller's Business Advisory Council and on the Maryland State Department of Education's Financial Literacy Advisory Council. She was elected by her peers as Chair of the 55-state Alliance of State Bankers Associations and served on the Board of Directors of the American Bankers Association in 2009-2010. She is also a former member of the National BankPAC Committee.
Kathleen earned a bachelor of arts degree from Marietta College in Marietta, Ohio, and has completed Executive Education Programs from the Darden Business School of the University of Virginia in Charlottesville. She is a 2001 graduate of Leadership Maryland and was named an Influential Marylander by The Daily Record in 2009.
An artist and avid sailor, Kathleen and her husband Mike reside in Annapolis.
---
Cathy Percival
Cathy Percival, RN, BSN, MBA is Vice President and Medical Director for American General Life Companies with 15 years of industry experience, particularly in the life brokerage and affluent markets. She has an extensive clinical background in cardiovascular nursing, primarily in ICU, Cardiac Cath Lab, and management. Cathy earned her MBA in 1996.
In addition to providing medical consulting support to a large underwriting staff, Cathy participates in cross-functional initiatives regarding mortality improvement, product development, and sales initiatives. She is also heavily involved in underwriter training for her company, including the development of American General's Associate Underwriter Training Program.
Cathy has authored chapters on for the Association of Life Underwriters (ALU) textbooks and serves on the association's Curriculum Committee. She is a regular speaker at insurance industry meetings around the country.
---
Dr. Leonard M. (Randy) Randolph, Jr.
Class of 1965
Marietta College graduate of 1965; MS from Howard University, 1967; MD from Meharry Medical College, 1972. Divisional Senior Vice President and Chief Medical Officer at Mercy Health Partners in Cincinnati, Ohio. In this capacity he is the lead physician for a five hospital system which includes four long-term care facilities, three health plexes and a number of free-standing clinics. In addition, he is responsible for the safety of patients and the quality of health care delivered.
Former Vice President, Medical Operations for Catholic Healthcare West. Serves as a member of the Boards of Directors/Trustees of Cincinnati Hills Christian Academy, HealthEast Care System, Hospice of Cincinnati, Health Foundation of Greater Cincinnati and the Cincinnati Symphony Orchestra. Graduate of Leadership Cincinnati. Past President of American College of Physician Executives and distinguished Fellow of the College. Past Member of Board of Governors of American College of Surgeons and Fellow of the College. Past Deputy Executive Director and Program Executive Officer, TRICARE Management Activity, Office of the undersecretary of Defense for Personnel and Readiness, Washington, D.C. Past Deputy Surgeon General of the United States Air Force.
He and his wife Linda Fleming Randolph live in Mason, Ohio and have four adult children, one son still at home, and seven grandchildren.
---
Cynthia (Cindy) Reece
Vice Chair
Class of 1978
Marietta College graduate of 1978. As the Technical Computing Manager for ExxonMobil's Technical Computing Company she has responsibility for the technical work environment supporting over 4000 technical professionals in over 24 countries. She has spent the last 33+ years with Exxon, now ExxonMobil, in a variety of assignments in production and drilling as well as engineering and operations. She has degrees in both petroleum engineering and business and is a licensed professional engineer in Texas. She is active on the Boards of the Society of Petroleum Engineers and Energistics, an industry standards organization. She and her husband, Eric Powell, reside in Texas, enjoy traveling throughout the world and are enjoying "starter" retirement homes in Arizona and Colorado as often as possible.
---
Ronald (Ron) Rinard
Class of 1972
Mr. Rinard graduated from Marietta College in 1972 with a BS in Petroleum Engineering. He earned his MS degree in Petroleum Engineering from Louisiana State University in 1974 and completed "The Management Program" at Rice University in 1984. Mr. Rinard is Managing General Partner of Asher Resources Partnership which invests in various oil and gas ventures. Formerly, Mr. Rinard served as President of Terra Resources and Pacific Enterprises Oil Company. He serves on the Boards of numerous energy-related companies. He was named a Petroleum Engineering Distinguished Alumnus by Marietta College in 2009. Mr. Rinard and his wife Cecilia reside in Dallas, Texas where they both serve as Directors of the Isaac I Foundation which focuses on the needs of children and students. They have one son, Luke.
---
Donald (Don) Ritter
Class of 1981
Marietta College graduate of 1981. MBA from Southern Methodist University in 2001. Currently serves as President and CEO of Endurance Resources, LLC, an oil and gas production company with assets in Texas and New Mexico. Formerly served as Vice President of Engineering and Geomechanics International and Global Manager of Joint Venture Well Construction, Mobil's New Exploration and Producing Ventures worldwide. Don is also the owner of Category 5 Amplification, a manufacturer of custom guitar amps and Director of Blue Star Connection, a nonprofit organization which gives the gift of music to kids with life threatening illnesses. He and his wife Leslie Straub Ritter (Marietta College '85) reside in Farmers Branch, Texas and have two children.
---
Michael Salvino
Class of 1987
Mike Salvino is group chief executive of the Accenture Business Process Outsourcing growth platform. In this role, Mike oversees Accenture's comprehensive portfolio of horizontal (finance, HR, learning, procurement and supply chain) and industry-specific BPO services. He leads a team of over 34,000 professionals charged with developing, selling and delivering differentiated, innovative and operationally excellent services to clients seeking business outsourcing solutions to help them achieve high performance. Accenture Business Process Outsourcing services are delivered through its Global Delivery Network, which consists of more than 50 delivery centers across five continents.
Before assuming his current position, Mike was Accenture's managing director of Business Process Outsourcing, with specific responsibility for cross industry BPO services in finance and procurement, as well as for industry-specific BPO services. In that role, which he held since July 2006, he also led sales and account management across Accenture's outsourcing business.
Mike rejoined Accenture in 2006 from Hewitt, where he served as global sales and accounts co-leader for Hewitt's HR outsourcing group, responsible for all aspects of sales and client relationships. He also served as President of American Operations for Exult Inc. prior to that company's acquisition by Hewitt. Prior to these roles, Mike spent a total of 12 years at Accenture as a senior executive where his primary focus was on IT outsourcing and building start-up businesses.
Mike rejoined Accenture in 2006 from Hewitt, where he served as global sales and accounts co-leader for Hewitt's HR outsourcing group, responsible for all aspects of sales and client relationships. He also served as President of American Operations for Exult Inc. prior to that company's acquisition by Hewitt. Prior to these roles, Mike spent a total of 12 years at Accenture as a senior executive where his primary focus was on IT outsourcing and building start-up businesses.
Under Mike's Leadership, Accenture's BPO business has received many industry accolades including International Association of Outsourcing Provider global service provider of the year for 2008, 2009, 2010 and 2011 and has consistently been recognized by industry analysts as a market leader for BPO. Mike is a recognized expert in the outsourcing industry. He has personally been awarded "Superstar" status by FAO and HRO magazine on several occasions and is a previous winner of the prestigious Outsourcing Journal's Editor's Choice Award.
Mike holds a Bachelor of Science degree in Industrial Engineering from Marietta College in Ohio where he graduated cum laude. During his time at Marietta, Mike was a four year member of the college basketball team where he was a two year letterman and earned Academic All-OAC honors in his Senior Year.
Mike is very involved in Charlotte Youth Sports. Mike serves as Past-President of the Board of Directors for Matthews Athletic Recreation Association (MARA) which provides youth sports to families in the Charlotte area and has been Commissioner and Coach for youth basketball (ages 5-15) for the past eight years. Mike is also a member of the Charlotte Touchdown Club which supports High School Athletics in Charlotte and annually presents the Bronko Nagurski award for the NCAA Defensive Player of the Year.
---
Frank Schossler
Class of 1986
Frank is a Certified Public Accountant with over twenty years of experience. He is a Financial Executive and most recently served as Chief Financial Officer for Payliance. He has provided financial management for various companies including Installed Building Products, Basic Plastics, Ltd., O-Cedar Brands, Inc., and Worthington Foods, Inc. Frank began his career with the accounting firm of Ernst & Young LLP, and is a current member of the Ohio Society of Certified Public Accountants. Frank received his bachelor's degree in Accounting and Management from Marietta College. In 1992 he obtained his MBA from The Ohio State University. He was a four-year member of Marietta College's baseball team, including the 1986 National Championship team. Frank was named All-OAC, Academic All-OAC, and All-Mideast Region. He and his wife Amy reside in Hilliard, Ohio with their two children, AJ and Emma.
---
Edgar L. Smith, Jr.
Edgar L. Smith, Jr. – is the founder, chairman and CEO of World Pac Paper, LLC, a fast-growing Inc. 500 company and award-winning national distributor of high quality printing & packaging papers and packaging solutions. The Cincinnati USA Regional Chamber named World Pac Paper the 2010 Small Business of the Year. His company recently received the 2011 Blue Ribbon Small Business Award from the U.S. Chamber of Commerce this year. Edgar has more than 25 years of sales and marketing experience with Fortune 500 companies, including serving as the Vice President of National Sales with Coca-Cola North America. His industry experience also includes working with commercial printing, packaging and paper companies such as R.R. Donnelley & Sons Co., James River Corp., Georgia- Pacific Corp. and Smurfit-Stone.
Edgar is a graduate of Morehouse College in Atlanta, Ga., a graduate of Leadership Cincinnati Class XXI (1997-98), and a past Fellow for The Regional Leadership Forum—Class II (2003-04). He has also completed the Advanced Management/Minority Business Executive Education Program at both the Tuck School of Business at Dartmouth and the Kellogg School of Management at Northwestern University. Edgar has also served on several corporate boards, which include the Paul Hemmer Companies and BrandWatch Technologies, Inc. He is an avid community volunteer and he currently serves as the Vice Chair, Small Business, for the Cincinnati USA Regional Chamber. He also serves in leadership capacities on the Board of Directors of many prominent Cincinnati civic and community non-profit organizations, which include ArtsWave, Cincinnati Arts Association, American Red Cross, Cincinnati USA Convention & Visitors Bureau, Boy Scouts of America (Eagle Scout) and Cincinnati Symphony Orchestra. Edgar was recently elected to serve on the Board of Directors of the U.S. Chamber of Commerce (Washington, DC).
Edgar was recently appointed to the Board of Advisors for the School of Business Administration at Clark Atlanta University. He was selected, by The American National Red Cross, to serve a three (3) year term on The National Leadership Council (Washington, D.C.). Edgar also serves on the Executive Board of Business Committee for the Arts, a division of Americans for the Arts. He and his company are the recipient of numerous business awards and community honors.
---
Dr. Toni Robinson-Smith, M.D.
Dr. Toni Robinson-Smith, M.D., a nationally recognized educator and leader in multicultural consulting, is the Founder and Managing Principal of p.r.n. Consultants, LLC, based in Cincinnati, Ohio. She is an academic physician, entrepreneur and business owner specializing in a variety of areas of health care, business (technology optimization solutions) and education.
Toni received her Bachelor of Science degree, her Medical Doctorate and her Fellowship training from the University of Pittsburgh. She received her medical training from Johns Hopkins Hospital in Baltimore, Md. She has worked at the University of Pittsburgh-Magee Women's Hospital, Temple University Hospital in Philadelphia, and the University of Cincinnati College of Medicine, where she served as an Associate Professor with funded cancer research and clinical responsibilities. At the university's College of Medicine, she served as an Associate Dean, developing and implementing strategic plans for the health care system, recruitment and retention programs and policy practices.
A published author, Toni is currently completing several books on entrepreneurism, and individual and organizational performance. In addition to serving on Marietta's Board of Trustees, she also serves on several non-profit boards, including the Girl Scouts of Western Ohio.
---
Donald (Don) Strickland
Class of 1966
Mr. Strickland earned his Juris Doctorate in 1969 from the University of Connecticut Law School. He has been an Attorney at Law and Partner at Siegel, O'Connor, O'Donnell & Beck, P.C. in Hartford, Conn., since 1973. Mr. Strickland's practice includes labor, employment law, contract negotiations and administration, employee discipline and termination matters, and both grievance and interest arbitration.
Mr. Strickland concentrates in representation of boards of education and municipalities and other public sector entities in labor relations matters, school law, student discipline, prohibited practice matters municipal law, and constitutional law issues as they relate to public employees and employers. He also conducts investigations on behalf of clients into allegations of misconduct with potential labor relations and disciplinary ramifications.
Mr. Strickland is a member of the American Bar Association, Connecticut Bar Association, founding member and past chair of the Connecticut School Attorney's Council, Adjunct Professor at Sacred Heart University School of Graduate Studies and a member of the Society of Former Special Agents, Federal Bureau of Investigations. He is an author and lecturer. He serves on the Board of Directors for A Better Chance (ABC), Inc. as well as numerous other boards.
Mr. Strickland and his wife, Elise, reside in Glastonbury, CT, and have three adult children and two grandchildren.
---
Charles W. Sulerzyski
President and Chief Executive Officer for Peoples Bancorp Inc. and Peoples Bank, National Association. He was elected to this role by the Peoples Board of Directors on March 24, 2011. He joined the company on April 4, 2011. He is responsible for the future growth and financial success of Peoples and continues to keep the company focused on being a leading innovative provider of financial products and services. Prior to joining Peoples, he was employed as President of the Great Lakes Region for KeyBank, N.A. There he managed commercial banking, business banking, private banking and retail banking initiatives for seven districts (2,500 employees, 340 branches) in Ohio, Michigan and Indiana. Chuck's career in the banking industry spans more than 35 years, 25 of those years spent in various senior-level financial services executive roles. He served as a Managing Director with Marsh & McLennan, Inc., a company located in New York, New York, which provides risk and insurance services. Preceding these positions, he served with the Provident Bank, located in Cincinnati, Ohio, with Fidelity Investments, located in Boston, Massachusetts and with Banc One Corporation located in Columbus, Ohio. While at Banc One, Chuck was CEO of the Investment Management and Trust Group. Chuck earned his Bachelor of Arts in Economics from New York University and his MBA in Marketing from Fordham University Graduate School of Business. He also holds the National Association of Security Dealers Series 7, 24, and 63 licenses. Giving back to the community is a value Chuck embraces and encourages. He has served on various boards and service organizations during the past three decades. He has also successfully integrated his passions for cycling and funding cancer research by participating in numerous long-distance charity cycling tours. Most recently, he was instrumental in leading local fundraising initiatives that raised more than $23,000 toward cancer research. He serves on the Boards of the Ohio State Chamber of Commerce and Marietta Memorial Hospital and serves as Fundraiser Captain/Rider for Pelotonia11.
---
James J. Tracy
Class of 1979
James J. Tracy earned his Bachelor of Arts in Management and Accounting from Marietta College in 1979. He was also a four-year letterman and an All-American baseball player. He currently serves as the Director of The Consulting Group at Morgan Stanley Smith Barney and is responsible for operating the firm's Managed Account Solutions, Investment Advisory and Institutional Consulting businesses. He has been with Morgan Stanley Smith Barney and its legacy firms for more than 22 years. He serves as the Chairman of MMI (Managed Money Institute) and participates on multiple boards that focus on philanthropic giving and donor advised funds. James volunteers his time to raising money for charitable causes such as the Special Olympics. He lives in Powell, Ohio, with his wife Joey and has two children, Lauren, 22, and J.J., 8.
---
Dale Wartluft
Class of 1963
Mr. Wartluft's career included 20 years with IBM, 13 years at Ernst & Young LLP, and 2 years with Capgemini Ernst & Young Consulting. At IBM, he held numerous technical consulting, sales and marketing, and executive management positions. At Ernst & Young and Capgemini Ernst & Young Consulting, he held numerous executive management positions, and retired in 2001 after serving as CEO of the Americas. In both companies, he served on their executive management governing boards. After retiring, he served four years on the Board of Directors for Intellinex, a web-based education content and service company. Mr. Wartluft is also involved in charity work.
In his leisure time, he enjoys spending time with his family, traveling, and playing lots of golf and tennis. Mr. Wartluft and his wife, Judy, live in Atlanta, Georgia, as do their two daughters and four grandchildren.
---
Patricia (Pat) Willis
Class of 1970
Marietta College graduate of 1970. Graduate work at Georgia State University. Executive Director, Voices for Georgia's Children, a statewide advocacy organization for research, communications and policy related to children and families. Twenty years at BellSouth Corporation as Senior Director of Community Affairs, where she was responsible for corporate strategy and implementation for programs in education and women's issues, and as President of the BellSouth Foundation, an endowed trust devoted to improving education in the communities BellSouth serves.
Serves on the Executive Committee of the Georgia Partnership for Excellence in Education, the Board of Georgia Family Connection Partnership, and the Advisory Board for the Georgia State University College of Health and Human Sciences. Nationally, she is a member of the Leadership Council of Voices for America's Children and the Board of the Schlechty Center for Leadership in School Reform in Kentucky. Residing in Atlanta, she and her husband, Charles, have one adult son.
---
Jo Ellen Diehl Yeary
Class of 1976
Jo Ellen earned her B.A. in English and Economics from Marietta College in 1976 and her J.D. from Capital University Law School in 1980. A founding member and Vice President and General Counsel of Northeast Natural Energy LLC, Charleston, WV, Jo Ellen commenced her legal career in the natural gas industry in 1981 following a judicial clerkship with the Fourth District Court of Appeals of Ohio. She was a member of the legal department of Columbia Gas Transmission Corporation until 1989 when she joined Columbia Natural Resources. In 2001 she became a founding member of Triana Energy where she served as Vice President and General Counsel. She held the same title at Columbia Natural Resources upon Triana's acquisition of that company and at Chesapeake Appalachia, LLC, following its acquisition of Columbia Natural Resources. Jo Ellen is Vice Chairperson of the Board of Directors of Star USA Federal Credit Union and serves on the Board of Counselors of Capital University Law School. She is a past board member of Family Counseling Connection and of MAR Systems, Inc., a Solon, Ohio, water treatment company. She and her husband, John, reside in South Charleston, WV. They have one adult son, Philip.
---
Patricia Kral Zecchi
Class of 1971
Since graduation from Marietta College in 1971, Patricia has been actively involved in civic, charitable, and educational Boards, as well as financial and investment activities. Her educational contributions include: President of the Petunia Foundation (Private foundation involved in schools and educational programs in several third world countries); Director of Girls Inc. of Metro Denver; Executive Director of Midland (Texas) ISD Volunteer Programs; Director of The Congo Relief Mission (Private organization involved in school operation and construction in DRC); and Founding Member of Littleton (Colorado) Public Schools Foundation. Patricia has also been active in several real estate, energy and private investments ventures, including: Director of Central Resources, Inc.; Director and Major Shareholder of Goldeneye Energy, Inc.; Director of Central Argentina Corp.; Director and Major Shareholder of Osprey Properties, LLC; Director and Secretary of Green Oaks Homeowners Association; Founding Member of Pine Creek Watershed Association; and Private Investor. Patricia is married to Paul J. Zecchi, a 1970 Petroleum Engineering graduate of Marietta College. They have a daughter Kristen Zecchi, a son in law Sam Millen and a granddaughter, Lucia Patricia, all of Boston. Patricia and Paul reside in Houston, but split their time among Houston, Denver and Fairfield, CT.
---