The inSPIRE award was created by the College's Staff Advisory Council to recognize a staff member who has been inspiring or who has
gone above and beyond the call of duty
helped someone on a project
helped a student, co-worker, or member of the public while on campus
demonstrated outstanding customer service
Recipients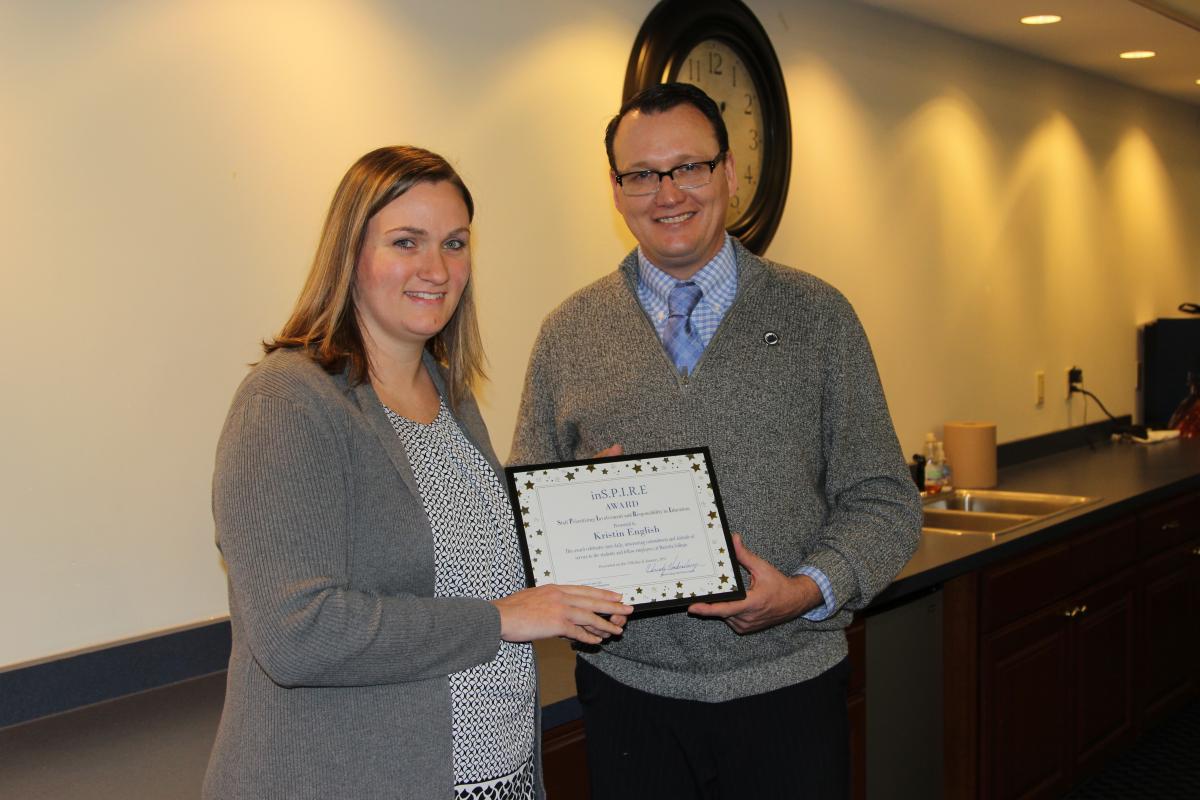 January 2017 — Kristin English
Every day Kristin English's sole focus is to help Marietta College's students. It's clear her colleagues believe she's doing an exceptional work.
"Kristin has done a fantastic job in her work with students on campus since the day she started," said someone who nominated her for the honor. "She goes well above and beyond her job description in providing services to all students on campus."
Kristin, a 2006 graduate of Marietta College, returned to her alma mater in 2015 as the Accessibility Specialist.
All inSPIRE Award winners receive a number of prizes for the honor, including a personal parking space for one month, a free lunch at Gilman Dining Hall, a gift card from the bookstore and a certificate to display at their workspace.
---