The inSPIRE award was created by the College's Staff Advisory Council to recognize a staff member who has been inspiring or who has
gone above and beyond the call of duty
helped someone on a project
helped a student, co-worker, or member of the public while on campus
demonstrated outstanding customer service
Recipients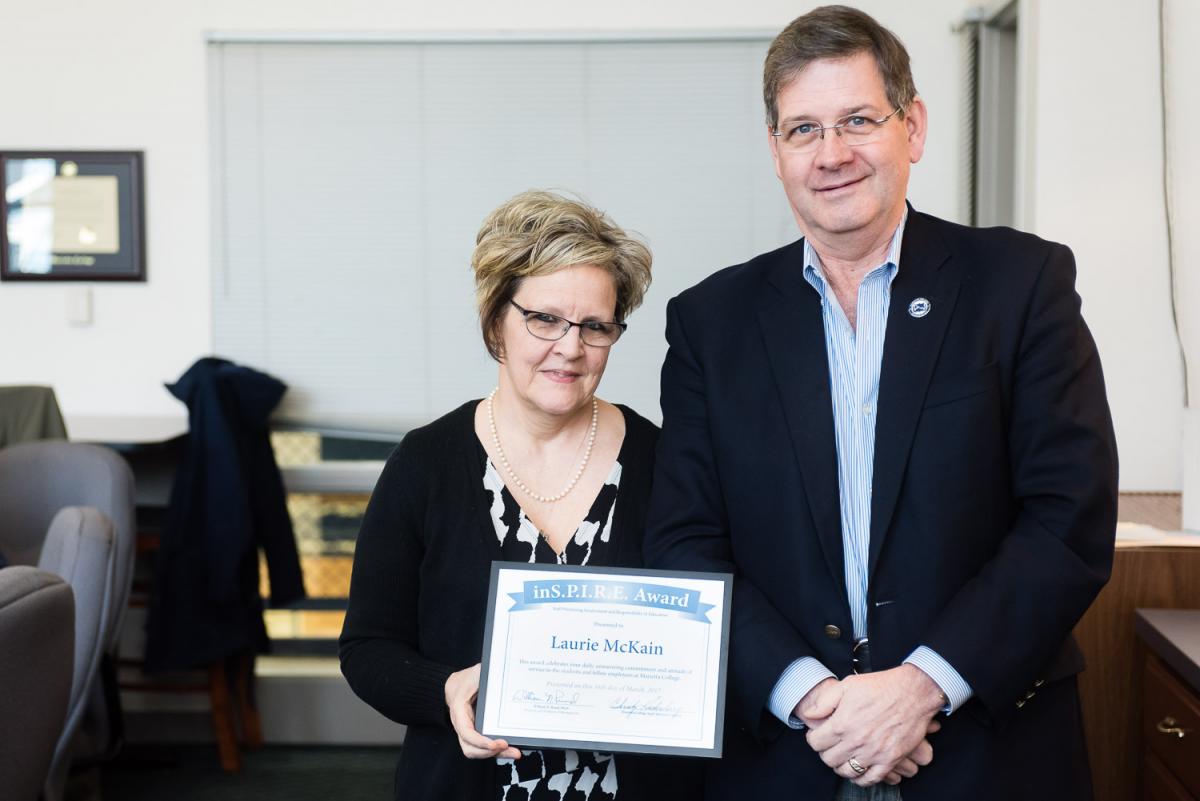 March 2017 — Laurie McKain
Whenever you see an event taking place on campus that involves an outside group, you can bet Laurie McKain has been involved. She has led the Auxiliary Services effort at the College since 2007. You can find her campus on the weekends and late at night, assisting individuals or groups who are using the College for their program.
Because of her dedication, Laurie is being recognized as the March 2017 inSPIRE Award winner.
A person who nominated her said the following: "She treats everyone with equal respect and will do her best to make life easier for those around her. She puts her heart into her job and has an honest affection for Marietta College."
All inSPIRE Award winners receive a number of prizes for the honor, including a personal parking space for one month, a free lunch at Gilman Dining Hall, a gift card from the bookstore and a certificate to display at their workspace.
---