The inSPIRE award was created by the College's Staff Advisory Council to recognize a staff member who has been inspiring or who has
gone above and beyond the call of duty
helped someone on a project
helped a student, co-worker, or member of the public while on campus
demonstrated outstanding customer service
Recipients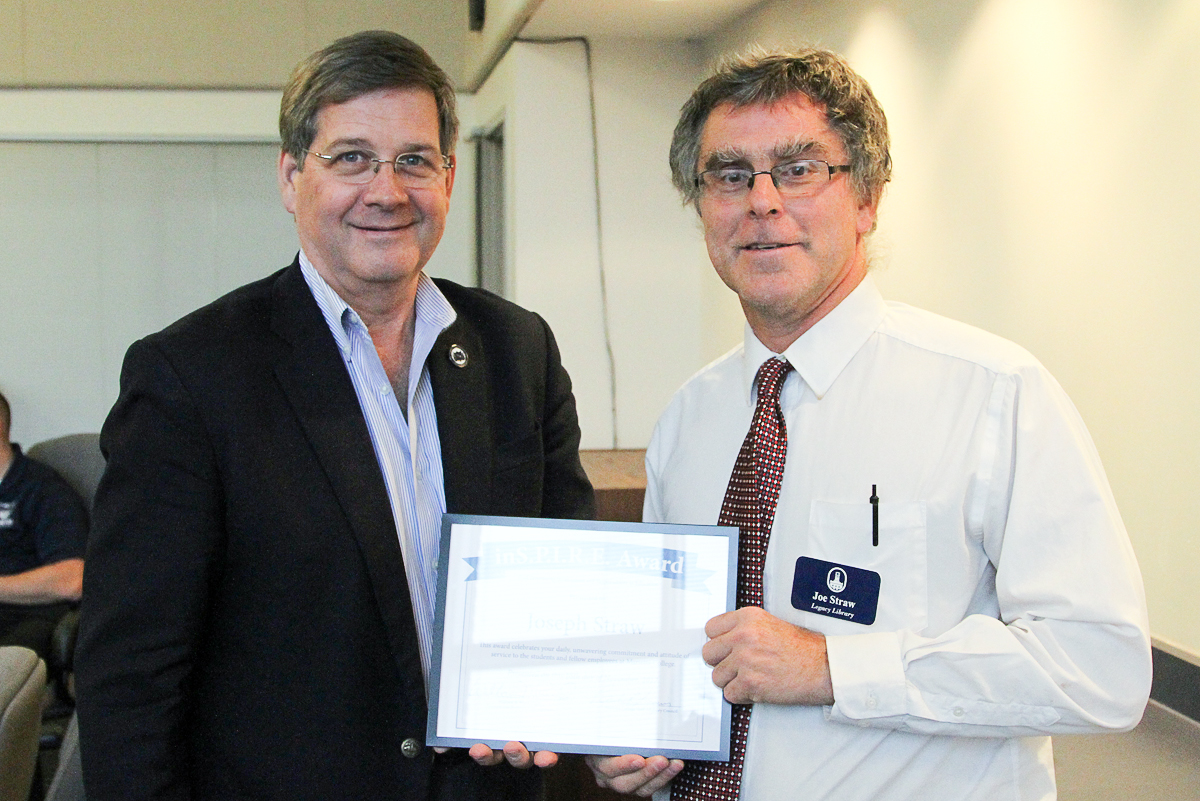 November 2017 — Joe Straw
Since 2007, Joe Straw has been the go-to guy for students in need of assistance in the Legacy Library. The Reference/Instruction Librarian, Joe, meets with students to help them learn about the library resources and how to conduct research for their classes. For his commitment to helping students, Joe was honored as the November 2017 inSPIRE Award Winner.
"No matter what else he's working on (and it's a lot), Joe treats each student as if they are his only focus, which goes a long way toward making sure our students are happy and supported here," said the person who nominated Joe for the honor. "In the past, my students have mentioned in class and on reflection assignments that 'Professor Joe' was the only reason why they didn't panic over their annotated bibliographies or other assignments."
All inSPIRE Award winners receive a number of prizes for the honor, including a personal parking space for one month, a free lunch at Gilman Dining Hall, a gift card from the bookstore and a certificate to display at their workspace.
---