Marietta, The Magazine of Marietta College, is published two times a year by the Office of Strategic Communications & Marketing for Marietta College's alumni, donors, faculty, staff, students and friends. 
Address changes, news items or class notes should be sent to:
Strategic Communications & Marketing
Marietta College
215 Fifth St.
Marietta OH 45750
or
mariettamagazine@marietta.edu
---
Current Issue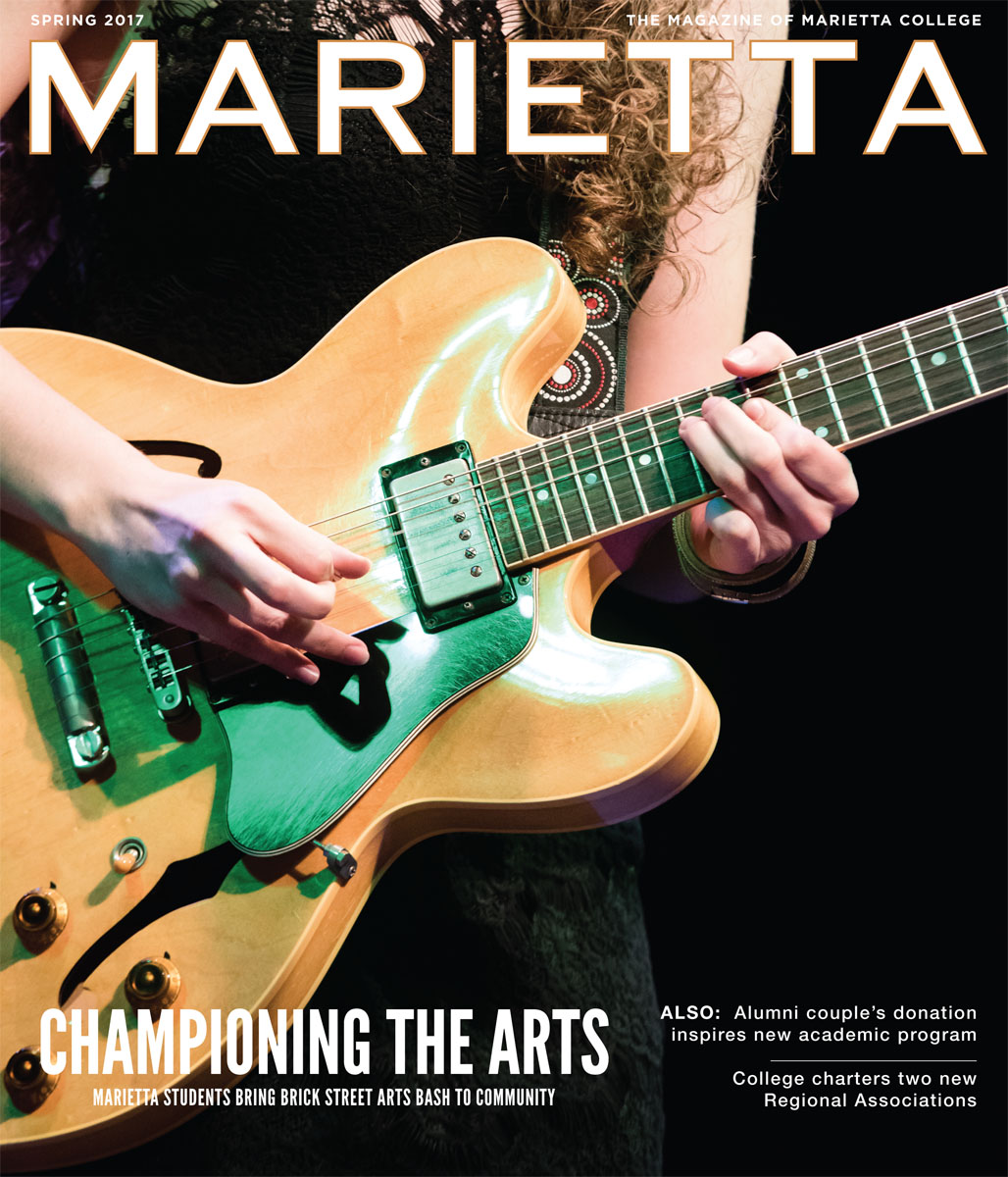 Dance, music, art and theatre were front and center during an all-day event in downtown Marietta this spring. Music students spent months working with the Music Associate Professor Marshall Kimball and McDonough Center's Leader-in-Residence Donna Collins to book acts and performance venues, line up participating food trucks, and collaborate with the city in preparation for the Brick Street Arts Bash.
The one-day festival highlighted the talent of local and regional artists, and provided a free cultural event to the community, showing the importance of having access to the arts, regardless of age.
The arts are front and center in this edition of Marietta, The Magazine of Marietta College, which also includes a feature on how the College is working to create a new Music Therapy major, thanks to the generous donation of Don '81 and Leslie Straub Ritter '85.
Readers can also learn about the College's newest Regional Associations — the greater Columbus area and the Philadelphia area— which received charters this spring.
This edition is loaded with stories about students, faculty and alumni. If you have a story or letter to the editor to share or would like to include a class note, please email mariettamagazine@marietta.edu — we always enjoy hearing from readers!