College welcomes new members to Board of Trustees
Beginning on July 1, 2021, Marietta College will welcome four new members to the Board of Trustees.
"The addition of these four individuals — all of whom have diverse backgrounds and valuable areas of expertise — will help us create an even stronger Board than we already have," said Dr. Bill Ruud, Marietta College's 19th President. "The Board plays a critical leadership role and I look forward to working with each of our new members."
Only one trustee — Rich Galen '68 — is concluding their time on the Board.
The new members are as follows: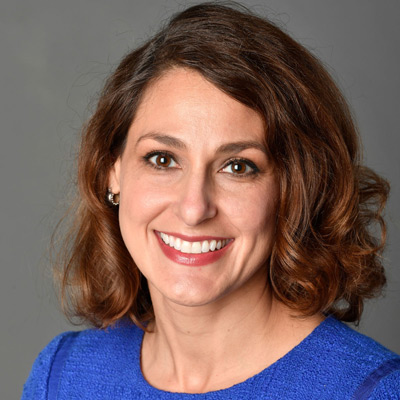 Rochelle Schrecongost Goodwin '96
Senior Associate Vice President for Academic and Public Strategy, West Virginia University
Goodwin serves as the Senior Associate Vice President for Academic and Public Strategy at West Virginia University. Goodwin has enjoyed a 20-year career in public service, law, and policy. After practicing law and directing the State of West Virginia's pro bono legal program, she spent nearly a decade leading the offices, policy work, economic development efforts and constituent services for Sen. Jay Rockefeller.
During her tenure with the Senate office, Goodwin managed policy, communications, and service, and convened statewide conversations with key stakeholders on priority issues such as health care, economic diversification, education, technology and infrastructure. In her current role, she furthers those efforts of aligning policy, service and education.
Goodwin, who earned a JD from West Virginia University in 2000, is married to Carte Goodwin '96. They have two children, Wesley, 15, and Anna, 10, and they reside in Charleston, West Virginia.
---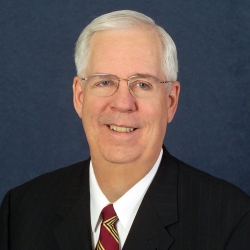 Jim Wilson '69
Principal, SLOFLT Group, LLC
Wilson, who recently served on the Marietta College Alumni Association Board, is an organizational structure and leadership consultant. He is the Principal of the SLOFLT Group, LLC, focused on supporting and helping guide strategically led, operationally focused leadership teams. The group helps clients concentrate on leadership development and engagement; address critical business and program challenges; execute new leader assimilation and on-boarding; develop high-performance cultures, organizational structure and growth; and short and long-term leadership planning.
A retired executive from the Raytheon Company, Wilson served in a number of senior management and executive leadership positions during his 29 years of distinguished service with Raytheon. He holds a Bachelor of Science degree in Mathematics from Marietta College, a Master of Business Administration from Golden Gate University in California, and a Doctor of Management in organizational leadership from the University of Phoenix. He is a retired Navy Captain and Naval Aviator, who served for 27 years of active and reserve service.
Wilson is a member of the National Executive Board of the Boy Scouts of America, serves on the Board's Mission, Reputation, and Strategy governance committee, and is the Chair of the Northern Tier High Adventure Base committee. Wilson is married to the former Cynthia Buck '70. They reside in McLean, Virginia, and have two married children and three grandchildren.
---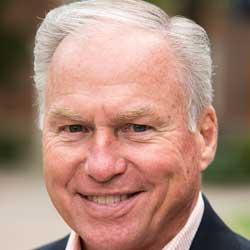 Jack Hopkins '66
Founder, Jack Hopkins Consulting Services, LLC
Hopkins served as an ex-officio member of the Board the past two years while serving as President of the MCAA Board. The former President/CEO of the Kalamazoo Community Foundation, having retired after 25 years with the Community Foundation in 2008, previously served as president of Nazareth College (Michigan) and chaired the Communication Department of Hope College (Michigan). He served as a Senior Advisor to FSG (Boston, Massachusetts) from 2009-12 and during 2009-10 served as Acting Executive Director for CF Insights, a division of FSG. Throughout his professional career he has worked with non-profit and foundation boards; presented at numerous philanthropic, educational and community and economic development conferences; consulted with community foundations throughout the U.S. and with small and international businesses and non-profit organizations, authored numerous professional articles and owned both residential and commercial real estate.
After graduating from Marietta and receiving the Adair and Jewett prizes in 1965, Jack earned his master's degree in Speech Communication (1966) and doctoral degree in Interpersonal and Organizational Communication (1970) from Ohio University. He received honorary doctorates in humane letters from Nazareth College (1990) and humanities from Marietta College (1991). Also in 1991, he served as a visiting scholar at Marietta College. In 2008 he was named a Distinguished Alumnus by Marietta College.
Jack and his wife, Andy, live in Kalamazoo. They have three sons and 11 grandchildren.
---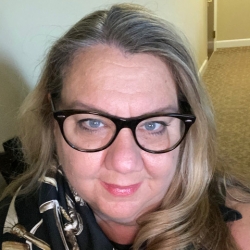 Susan "Jay" Hauck-Bell '85
Founder, Integrated consulting company
Hauck-Bell has been a member of the Marietta College Alumni Association since 2018 and is currently its Chair. She will serve as an ex-officio member of the Board of Trustees during her tenure as the MCAA Chair. She is a New York City native who graduated from Marietta with a Bachelor of Arts with a double major in Public Relations and Broadcast Management. On campus, she was very active with the campus radio and TV station, was a member of Sigma Sigma Sigma sorority and served with the Student Body Executive Board.
After graduating she moved back to the New York area and began a 35-year retail career that included roles with Tiffany & Co, Jaeger International and Apple Computer. At Apple, she was hired to help launch their new retail division relocating to the west coast. As an Apple Market Leader for more than 10 years, she was responsible for one of the largest markets in the U.S. that represented an annual revenue of more than $750 million.
She led store build outs, staffing and business development throughout the Pacific Northwest. After retiring from Apple, she and her husband, Jason, launched a creative company, Integrated, where they consult for Fortune 100 companies going through brand launches and relaunches. She specifically focuses on programs that include change management, leadership development, succession planning and corporate resilience training.
In May 2021, they temporarily moved from Seattle, Washington, where she was a volunteer with the Seattle Junior League and Seattle Symphony, to the Pearl District in San Antonio, Texas.