Good communication skills help you to more effectively share communication with others in class, in team or group projects, and professionally. The purpose of the Communication Resource Center (COMM Center) is to empower all Marietta College students to become better, more confident, and more engaged communicators.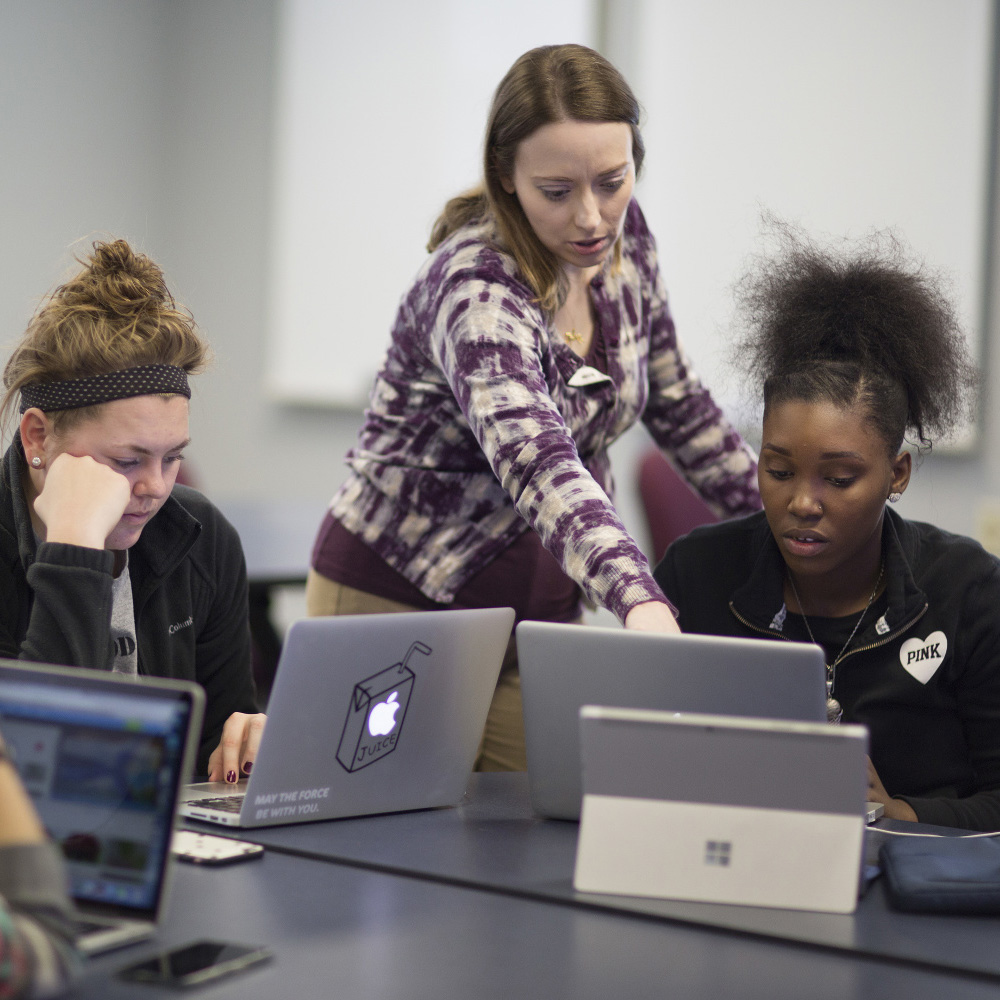 Peer Consultation and Coaching Services
Communication in an interactive pursuit! Work with our peer consultants, who are Marietta College students recommended by faculty members and who have completed training to provide effective communication coaching!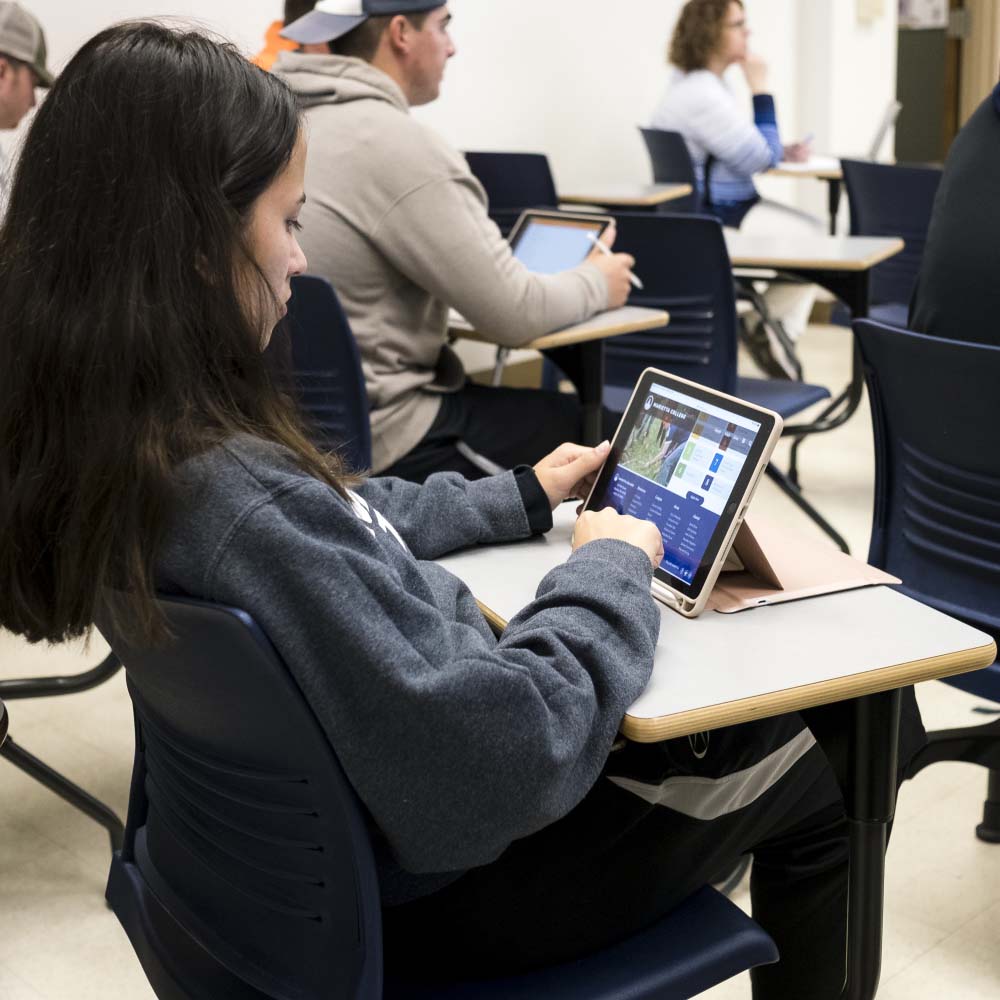 Facilities and Resources
The Communication Center is located on the second floor of Mills Hall in room 205. The Center includes a rehearsal area, ability to record your rehearsal for critique, a quiet study area, computers for research and designing presentation aids/posters, and space to work on group communication projects.
Hours: Monday – Friday hours are posted each semester at the door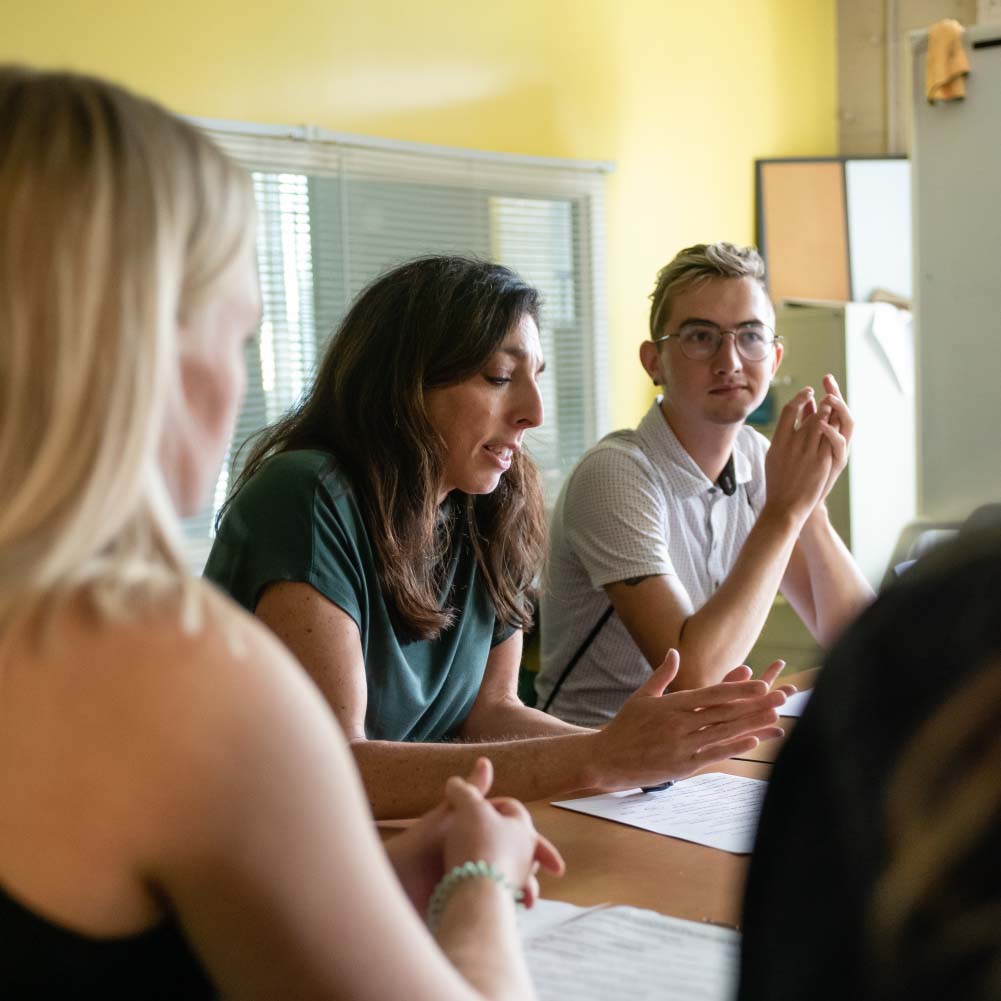 Faculty Support
The Communication Center assists faculty members by providing support for students outside of the classroom and through workshops, classroom visits, and consultations on ways to include and assess oral communication projects/assignments in specific courses. Students may be referred to the center by their professors.
About the Center
Mission
Empowering students to become more better, more confident, and more engaged communicators.
Director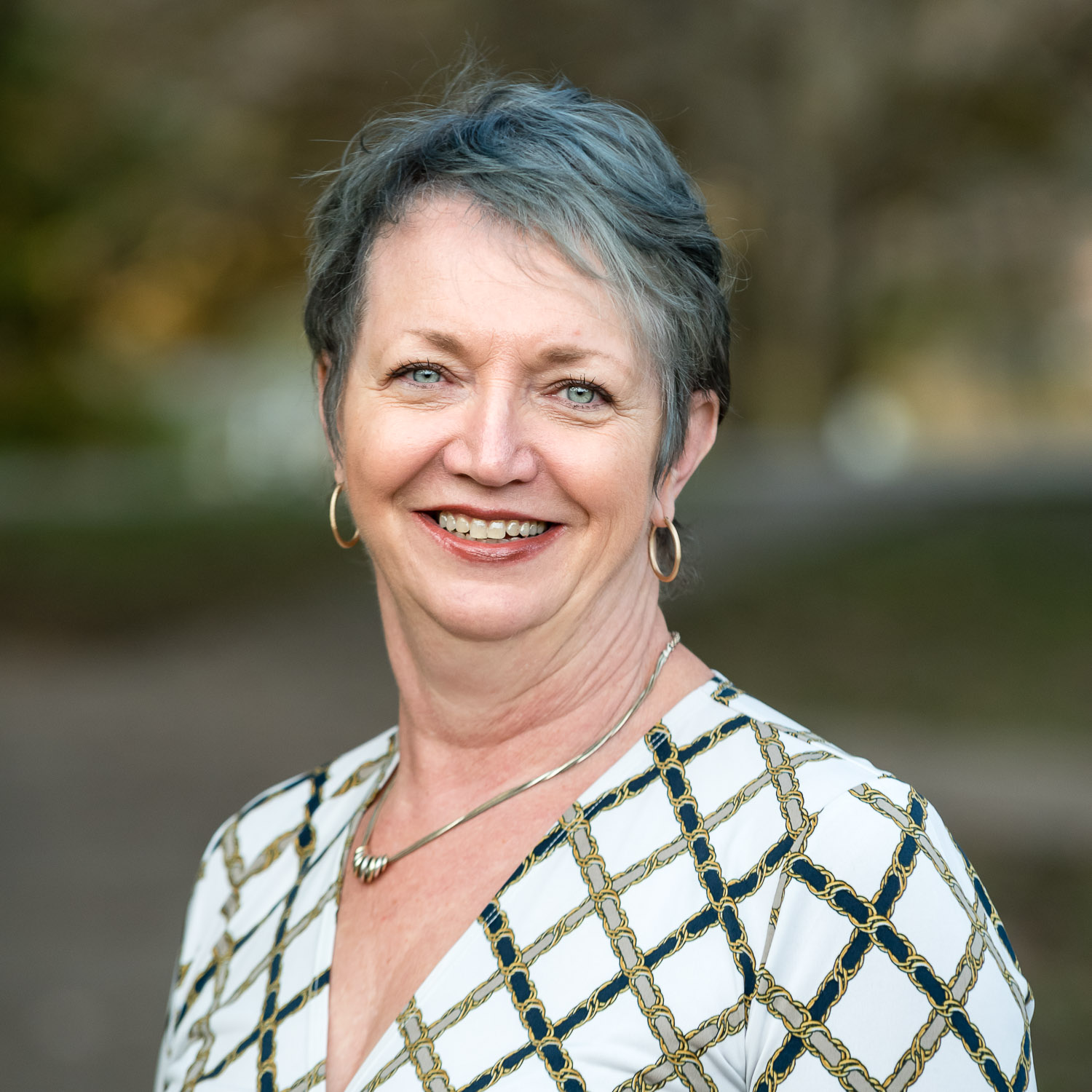 Dr. Linda Lockhart is the Director of the Communication Resource Center and the Fundamentals of Communication program. A member of MC's Long Blue Line and an award-winning communication professional, she knows from experience how essential good communication skills are as a foundation for any professional career.

The Communication Center operation is guided by the student staff, who serve in organizational roles from marketing to content development, in addition to working as communication consultants. The Center provides a learning lab where staff hone professional communication leadership skills.
Contact the Center
Tutoring & Learning Center
Mills 205 Email: CRCenter@marietta.edu
CONTACT: Linda Lockhart, DIRECTOR
Office: Mills 206 | Phone: 740-376-4598 | Email: LLL004C@marietta.edu