Tuesday, August 22, 2023 at Adventures on the Gorge
Choose your adventure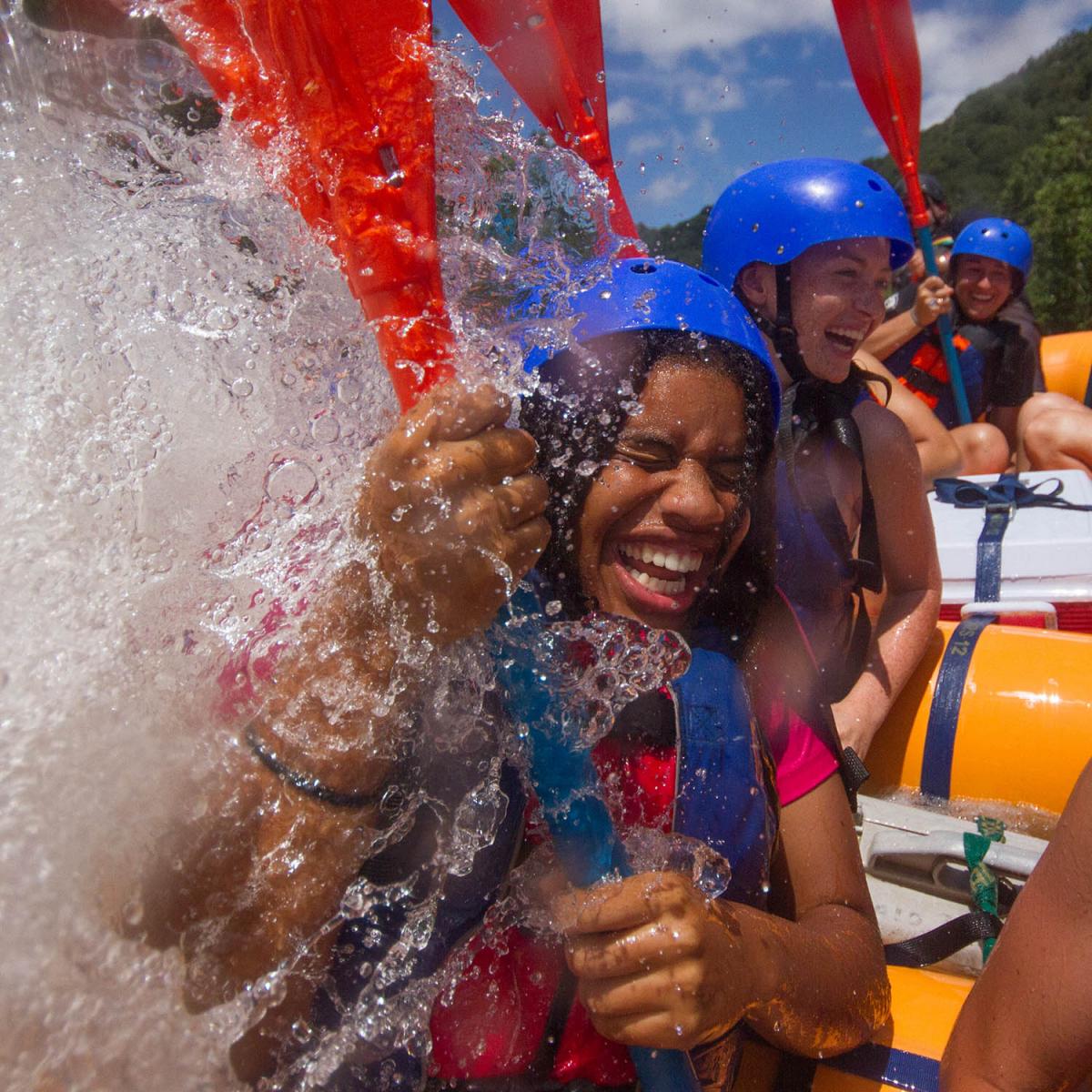 Whitewater Rafting
Hop on a bus and head out with your classmates to the premier whitewater rafting resort in the region, Adventures on the Gorge in Lansing, WV. You'll be rafting 8 miles of 20 Class II-IV+ roller-coaster rapids on the New River Gorge.
Other Activities at Adventures on the Gorge
Nestled in the heart of West Virginia, Adventures on the Gorge has combined a premier location, industry expertise, and a deep enthusiasm for adventure to create a vacation experience unlike any other. If rafting isn't your thing, then you can go on a guided hike before relaxing at the resort, or hang out poolside for the entire day!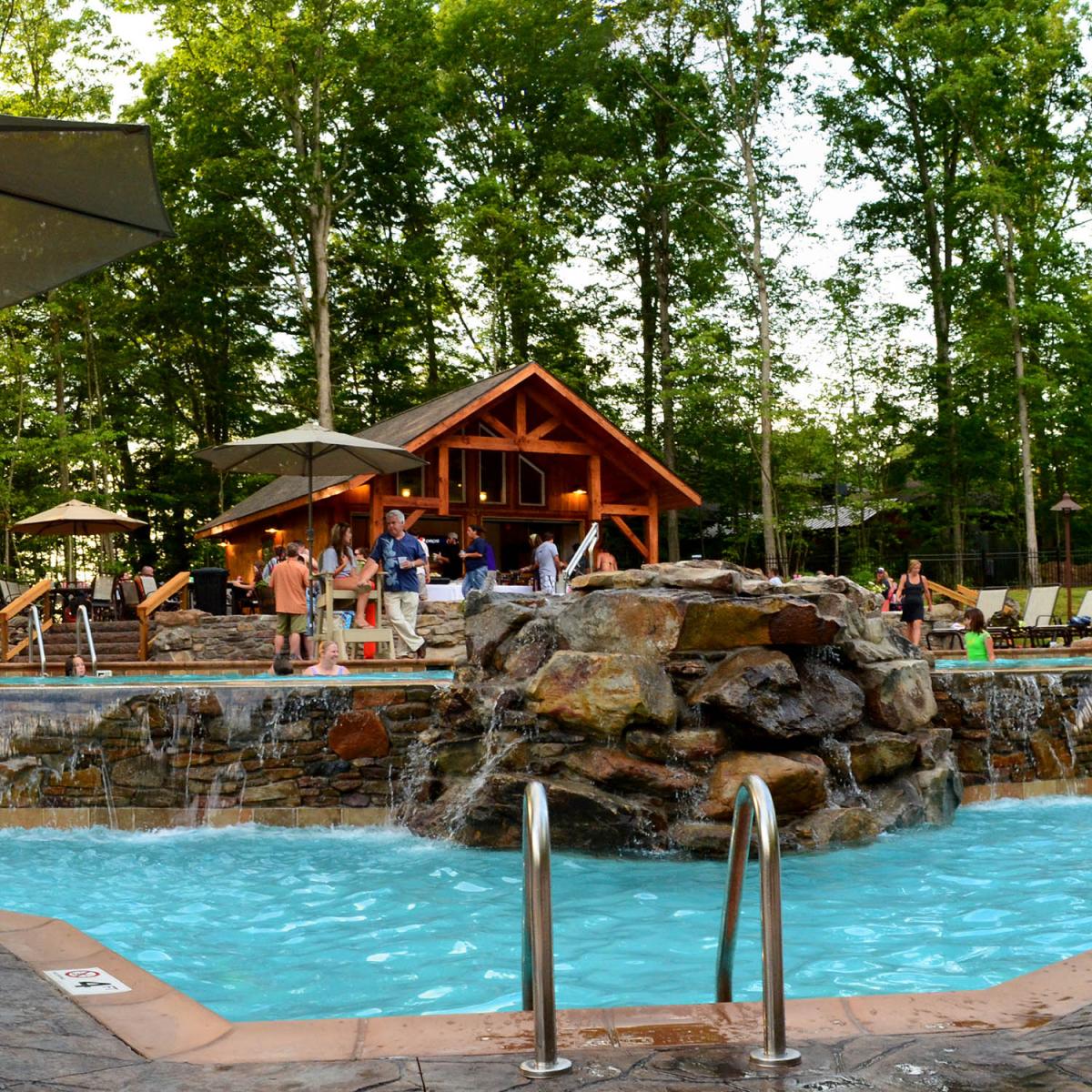 FAQs
What is the First Year Experience Trip?

This Welcome Week retreat allows students to bond with their peers and form an initial connection to their Marietta College experience. Studies show that students who forge an immediate relationship with their first-year cohort and the institution are more likely to graduate long-term.

Is there an expense associated? Do I need to bring money?

 At this time, there is no expense directly from participants (aka FREE!)

Who can go on the Experience Trips?

All first-year Marietta College students are eligible to go on the experience trip, including international, transfer, and commuter students.

What if I am under 18?

If you are under 18 years old, you must have a parent/guardian's signature before attending the trip.

Please fill out the registration form with your parent/guardian. We will send you a form that requires a written signature for your completion before the start of Welcome Week.

What sort of mobility is required for the Experience Trip activities?

A certain level of mobility is required for whitewater rafting.
You know your abilities better than anyone, so please reach out to us if you have a concern or require any accommodations.

Are these activities safe?

Yes, all of the Experience Trip activities are safe and staffed by professionals both from Adventures on the Gorge and Marietta College.
Each student is responsible for understanding the risk involved and must complete the required liability waivers before attending the trip.

Where is the Experience Trip? How far away is it from campus?

The Experience Trip takes place at Adventures on the Gorge, 219 Chestnutburg Rd., Lansing, WV, 25862. Located on the New River Gorge,  Adventures on the Gorge is about 150 miles or 2.5 hours away from campus.,

What is all provided? Are we fed?

 Marietta College provides all meals and round-trip charter bus transportation.

Who should I contact if I have questions that are not listed on this page?

Welcome Week and the First Year Experience Trip are coordinated by the Office of Campus Involvement. You can call us at 740.376.4784.
Contact Us
Office of Campus Involvement 
Andrews Hall 
740.376.4784 
Contact Us