Earn College Credit as a High School Student
College Credit Plus (CCP) at Marietta College provides participating high schools and students an irreplaceable and viable way to experience a demanding curriculum through college-level courses while earning college credit. Marietta College offers high school juniors and seniors the opportunity to enroll in MC courses on our beautiful campus and learn from our highly qualified faculty. The family share of CCP tuition at Marietta College is $33 per credit hour.
CCP Guidelines
A student who wishes to apply to Marietta College as a CCP student must have the following:
Letter of Intent turned into High School
High School transcripts
Students must apply and be accepted by the following dates:
May 15th for Summer classes
August 15th for Fall semester classes
December 15th for Spring semester classes
Christy Burke, Director of Education Abroad and Graduate Recruitment, can answer questions about the application and acceptance processes. She can be contacted at cb002@marietta.edu or 740.376.4708.
Once accepted and prior to registering for classes, a meeting with the CCP advisor must be arranged by contacting Tina Hickman at perduet@marietta.edu or 740.376.4740.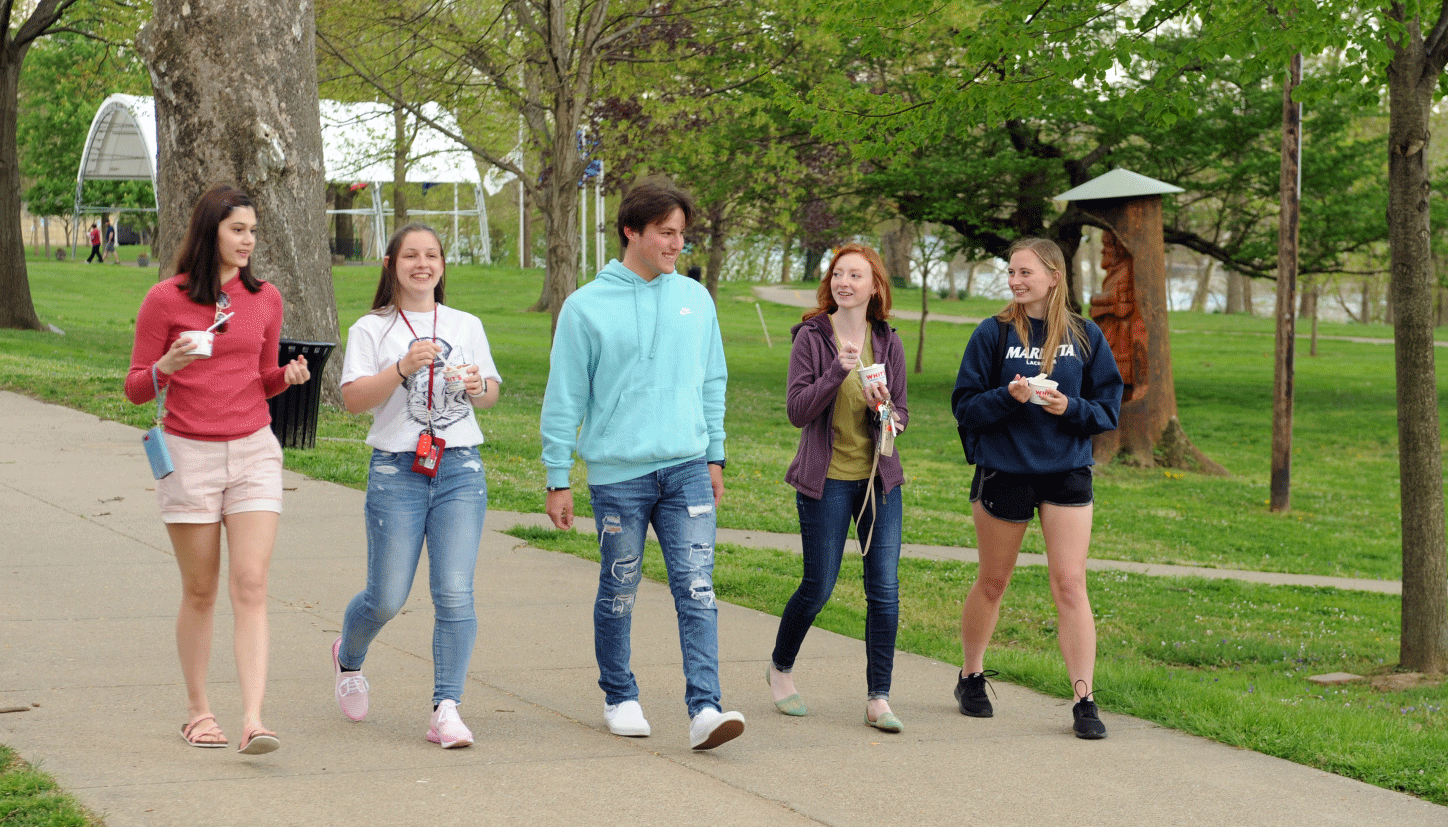 Commonly Taken CCP Courses
ART 101: Drawing I
ARTH 161: Art Appreciation
BIOL 101: Modern Biology
CHEM 101: Modern Chemistry
CHIN 101: Elementary Conversational Chinese
COLL 150: Introduction to Critical Readin & Thinking
COMM 110: Human Communication
CSCI 110: Computing in Business
CYBR 270: Security in Organizations
ECON 211: Principles of Microeconomics
ENGL 151: Introduction to Literature
ENTR 101: Entrepreneurial Mindset
ENVR 210: Introduction to Environmental Science
GEOL 101: Introduction to Environmental Geology
HIST 102: U.S. History since 1877
LEAD 111: Foundations of American Leadership
MASS 101: Media and Society
MATH 125: Calculus I
MKTG 201: Principles of Marketing
MNGT 201: Managing  Organizations
MUSC 231: History of Jazz
PHIL 120: Moral Philosophy
PHYS 211: College Physics I
POLS 130: Introduction to World Politics
PSYC 101: Introduction to Psychology
RELI 106: Alternative Religions in America
SMGT 280: Sports Management
SOCI 102: Introduction to Cultural Anthropology
SPAN 101: Spanish Level I
WRIT 101: Basic English Composition