Marietta College's traditional graduation ceremony takes place in May. A commencement speech offers encouragement to the students before they receive their degrees and become members of Marietta College's Long Blue Line. Marietta also has an informal Fall Graduation ceremony for students who complete their academic requirements before the spring.
2021 Commencement
Marietta College plans to celebrate the Class of 2021 with an in-person academic Commencement ceremony starting at 1:00 p.m., Saturday, May 1st, in the Dyson Baudo Recreation Center. Every graduate will be allowed to invite four guests to the ceremony and will pick up tickets in advance to help direct their guests to their assigned seating. Graduates who RSVP for the ceremony by March 15th will be notified by email when tickets are available.
For family and friends unable to attend Commencement, Marietta College will be live streaming the Commencement ceremony.
Marietta will continue to follow College policies regarding COVID-19. Everyone in attendance will be required to wear a mask properly and to maintain adequate physical distance between others in attendance. Also, there will be no hand-shaking or other physical contact as the graduates cross the stage.
While we are confident that we will be able to host the in-person ceremony, we do reserve the right to make any changes deemed necessary in the wake of rising COVID-19 cases or other unforeseen circumstances — which includes changes to local and state guidelines regarding COVID-19 protocols, as well as recommendations from the CDC.
Please check back frequently for updates.
Accessible Parking & Seating
Accessible parking will be provided for the Commencement Ceremony in the Mass Media parking lot and behind the McDonough Center and Admission House. An official accessible identification sign or sticker must be visible in the vehicle. Parking is on a first-come, first-served basis. Shuttles will be available from the parking area to the DBRC entrance. If a shuttle is not present when you arrive, please call 740.376.3333 to request a pickup.
Additionally, wheelchairs are available at the entrance for anyone who might need assistance traveling to their designated seating area. The two chairs are for transportation only and will be cleaned after each use.
Commencement Speaker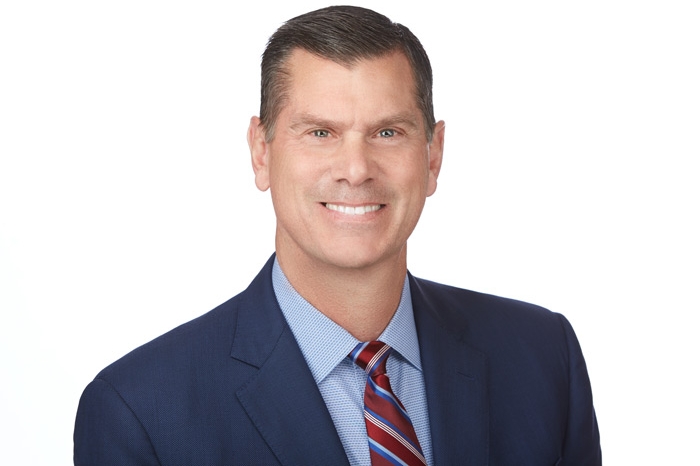 Mike Salvino '87, who has enjoyed a successful career in the technology industry and is now leading a Fortune 500 company, will be Marietta College's Commencement speaker at the 2021 graduation ceremony on Saturday, May 1.
Salvino is the President and CEO of DXC Technology, the world's leading independent, end-to-end IT services company that serves over 6,000 private and public-sector customers in 70 countries, a role he has held since September 2019. Salvino also serves on the DXC Board of Directors since May 2019. 
Class of 2020 Update
The College is also planning to conduct an in-person ceremony for the Class of 2020 — also at the DBRC — starting at 1:00 p.m., Sunday, May 2, 2021.
---
Commencement-related activities are outlined below. More details will be added as they become available.
Academic Regalia Orders
Navy blue cap and gown are required for all graduation ceremony participants. If you did not provide this information on your graduation application, please contact the Marietta Bookstore at 740.376.4528. Payment of $30 will be due when regalia is picked up. The remainder of the cost is covered by the College.
In addition to a navy cap, gown, and tassel, undergraduates will wear white satin stoles embroidered with "Class of 2021" and the College seal. The cost of the stole is included in the amount noted above. Due to an issue with the vendor, we are currently unable to offer customization of stoles. The standard stole will be available for pick up with your academic regalia in April.
Class rings can be ordered at https://www.jostens.com/apps/store/customer/1049053/Marietta-College/
Please contact the Marietta College Bookstore at 740.376.4528 for additional information.
Jewett Speech Competition
The Jewett Speech Competition is one of the oldest commencement traditions at Marietta College. The first-place winner of the Jewett competition will present their speech in-person at the commencement ceremony, while the second-and third-place contestants will have theirs recorded for inclusion in the recording of the ceremony that will be available after the event. This is a change made as part of the efforts to shorten the ceremony for health and safety during the pandemic.
The contest to choose the Jewett speakers for the class of 2021 will be held Thursday, April 1st, at 6:00 p.m. via Zoom (https://mariettacollege.zoom.us/j/98353284404).
Additional Information concerning the competition can be found on the Jewett Prize page or by contacting Dr. Shim (cs009@marietta.edu) or Dr. Clemens (cmc004@marietta.edu).
Community Resources
The following locations have extended hours or are opening Sunday to meet the needs of our graduates and their families.
Retail
Wit & Whimzy: Open to 4:30 p.m. (& beyond as people are downtown)
Attractions
The Castle: 1:00-4:00 p.m. Saturday and Sunday
Restaurants
740 Social: 9:00 a.m.-10:00 p.m. (Saturday); Closed Sunday
Applebee's Grill & Bar: 11:00 a.m.-11:00 p.m. (Saturday and Sunday)
Austyn's: 4:00-9:00 p.m. (Saturday); Closed Sunday
Boathouse BBQ: 11:00 a.m.-10:00 p.m. (Saturday); 11:00 a.m.-9:00 p.m. (Sunday)
Bob Evans: 7:00 a.m.-8:00 p.m. (Saturday and Sunday)
Buckley House: 5:00-9:00 p.m. (Saturday); Closed Sunday
Busy Bee Restaurant: 6:30 a.m.-2:00 p.m. (Saturday); 8:00 a.m.-2:00 p.m. (Sunday)
Jeremiah's Coffee House: 7:00 a.m.-5:00 p.m. (Saturday); 9:00 a.m.-5:00 p.m. (Sunday)
Joe Momma's Kitchen: 11:00 a.m.-2:00 p.m. (Saturday); Closed Sunday
Las Trancas: 11:00 a.m.-10:30 p.m. (Saturday); 11:00 a.m.-9:00 p.m. (Sunday)
Levee House Bistro: 5:00-9:00 p.m. (Saturday); Closed Sunday
Marietta Brewing Co.: 11:00 a.m.-9:00 p.m. (Saturday); Closed Sunday
Marietta Wine Cellars: 11:00 a.m.-5:00 p.m. (Saturday); Closed Sunday
Over the Moon Pub & Pizza: 11:30 a.m.-1:00 a.m. (Saturday); Closed Sunday
Riverfront Bar and Grill (Lafayette Hotel): 8:00 a.m.-8:00 p.m. (Saturday and Sunday)
Star of India: Noon-9:00 p.m. (Saturday and Sunday)
Tampico Mexican Restaurant: 11:30 a.m.-10:30 p.m. (Saturday); 11:30 a.m.-9:00 p.m. (Sunday)
The Cozy Kitchen: 8:00 a.m.-2:30 p.m. (Saturday); Closed Sunday
The Galley: 11:00 a.m.-11:00 p.m. (Saturday); Closed Sunday
The Original Pizza Place: 11:00 a.m.-10:00 p.m. (Saturday); Noon-9:00 p.m. (Sunday)
Third Street Deli: 11:00 a.m.-3:00 p.m. (Saturday); Closed Sunday
Tonya's Country Kitchen: 6:00 a.m.-8:00 p.m. (Saturday); 7:00 a.m.-3:00 p.m. (Sunday)
Town House Bar and Grill: 10:30 a.m.-2:30 a.m. (Saturday); Closed Sunday