2014
Amy  
Avery
Majors
Broadcasting, Photojournalism
Current Occupation
Anchor, WAVY News 10/FOX in Norfolk, Virginia
Time to Career
One month
About Amy
As a Marietta student, Amy worked for the campus TV station and completed an internship with The TODAY Show in New York City. Less than a month after receiving her diploma, Amy started her full-time career at WTAP-TV in Parkersburg, West Virginia, as the Daybreak Producer and overnight reporter, and then moved on to KNOP-TV in North Platte, Nebraska, as the Weekday Evening News Anchor/Reporter. Prior to making the move to Norfolk, Amy was in Oklahoma working for Griffin Communications at stations in Oklahoma City and Tulsa as the Weekend Morning News Anchor/Reporter at KOTV in Tulsa.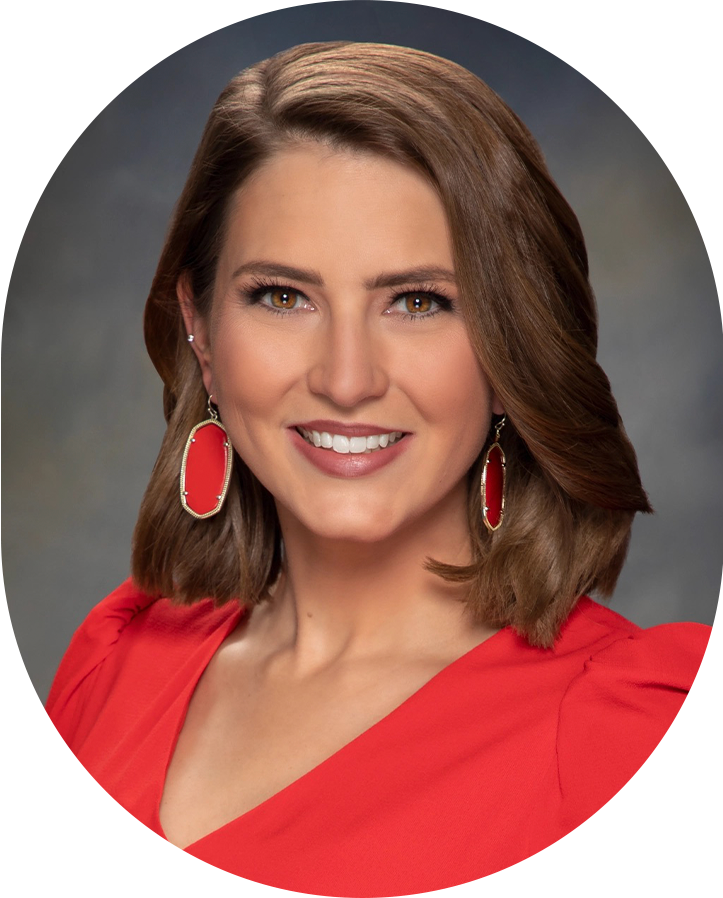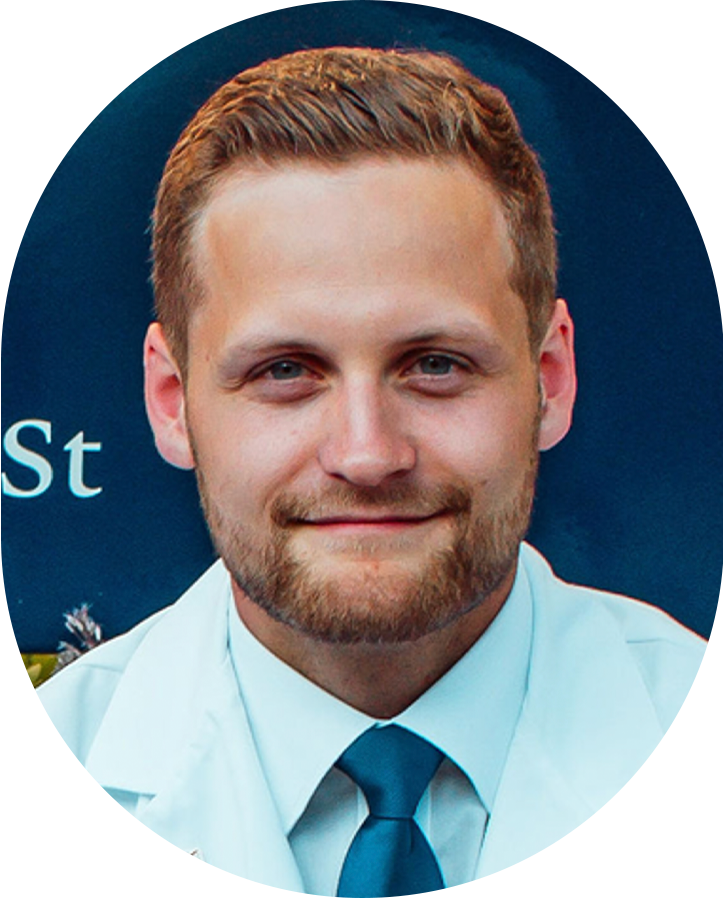 2016
Brendan   
Adkinson
Majors
Biochemistry, Neuroscience, Spanish
What he's up to now
MD-Ph.D. candidate at Yale University
Time to Graduate School
Three months
About Brendan
Brendan Adkinson is an MD-Ph.D. candidate in the Multimodal Imaging, Neuroinformatics, & Data Science (MINDS) Lab within the Interdepartmental Neuroscience Program. His research uses human neuroimaging to build machine-learning models that predict individual symptom profiles and outcomes in psychiatry. He also evaluates how these models may be biased in underrepresented patient populations, particularly rural populations. Before matriculating at Yale, Brendan worked under the mentorship of Dr. Alan Anticevic, focusing on studies of schizophrenia, autism, and OCD, including a pharmacological manipulation with ketamine.
Brendan graduated summa cum laude as a member of Phi Beta Kappa from Marietta College, where he was a letterman on the varsity football team and captain of the varsity tennis team. Outside of the classroom, Brendan is the founder of Elevation Med Prep (elevationmedprep.org), an advisor to Cocoa360 (cocoa360.org), and a member of Vox Church.
2019
KeXin   
Shao
Majors
Economics, Mathematics, Music
What she's up to now
Ph.D. student in Applied Math at Université at Paris Dauphine-PSL
Time to Graduate School
Three months
About Kexin
While earning three undergraduate degrees, Kexin "Coco" Shao was a busy student. However, anywhere you went on campus, Coco was always there. Not much has changed since she graduated. She completed a master's degree in Mathematics in Finance from New York University in 2020. She worked as a Financial Engineer with the Equity Derivatives team at Société Générale Corporate and Investment Banking in New York for two years. She was mainly focused on volatility index constructions and backtesting trading strategies. However, while working, she received an offer from the Université at Paris Dauphine-PSL to begin work on a Ph.D. in Applied Math. "I sincerely appreciate the Mathematics Department faculty for building the foundation of what I am doing today, the Economics Department for always providing me with good intuition from a global point of view, and the Music Department for shaping me into the person I am outside of work."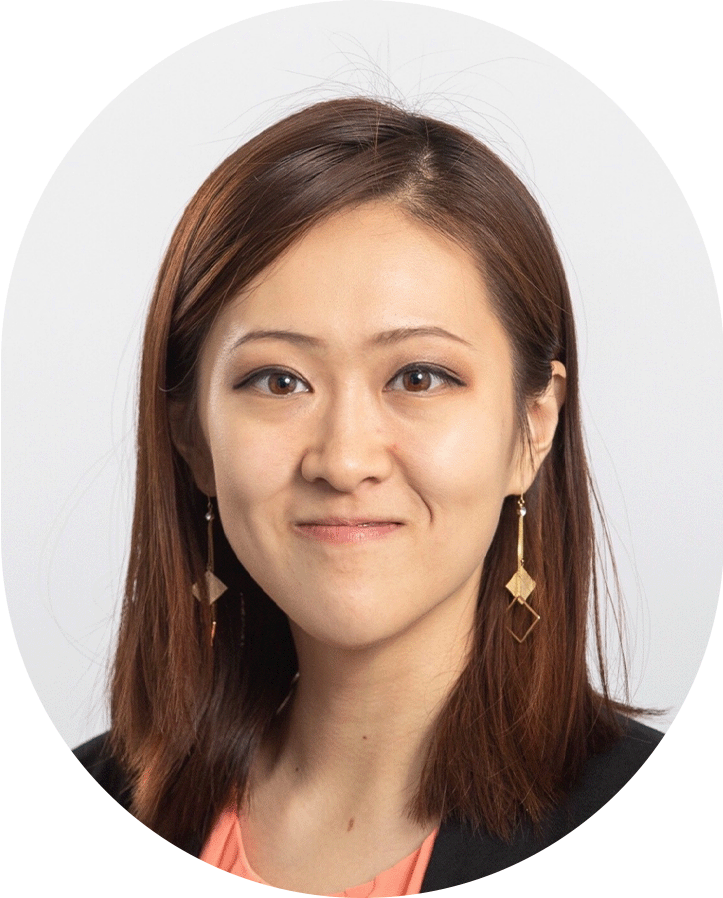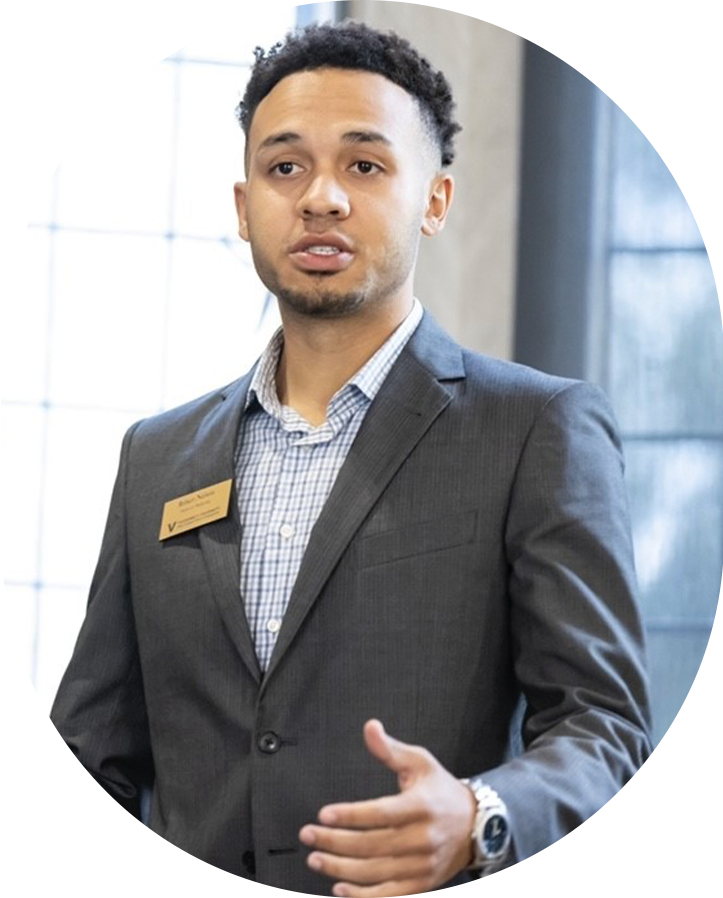 2021
Robert   
Nelson
Major
Strategic Communication
What he's up to now
Owen Graduate School of Management, Vanderbilt University
Time to Graduate School
Six months
About Robert
Robert Nelson was an active leader on campus. While he was a standout wide receiver for the Marietta football team, Robert also served as the student newspaper editor, worked for Fifth Street Consulting, and joined the Office of Diversity & Inclusion as a Coordinator. "I want to work in the field of marketing temporarily, further my education, and eventually, start a business. The plan was to get another degree after graduating from Vanderbilt, but moving around the country for school is a bit expensive."
They are prepared for anything.