One of the most basic rights of American citizens is the right to vote. This right was extended to 18-year-olds with the 26th Amendment to the U.S. Constitution in 1971. Participation by college-aged students has been increasing, rising 11% in the 2000 election according to U.S. Census data.
You may choose to register to vote in your home county or here in Washington County; as a college student, you are entitled to vote either at your home, permanent address or at your college address, as you are a resident of Marietta for at least 9 months of the year.  To register in Marietta, OH, on-campus students musst use their residence hall address. As a U.S. citizen, you have a right to have your voice heard in determining that direction. Issues such as mental health, environmental protections, the minimum wage, and federal student loan funding are just a few positions that directly affect college-age youth. So let those that represent us know what you think!
Online Voter Registration Information for Ohio Residents
Download an Ohio Voter Registration Form
To receive a voter registration form on campus, see the Office of Civic Engagement, McDonough 204. 
Ohio voters are now required to provide proof of identity before voting. The form of identification that you may use includes your current and valid state-issued photo identification card, military identification, copy of utility bill, bank statement, paycheck, government check, or government document showing your name and current address. You can recieve a utility bill for your MC address if you email oce@marietta.edu. If you do not have, or fail or refuse to provide, the required proof of identity, you may cast a provisional ballot.
(Election Day Procedures, Ohio Secretary of State Web site)
Download an Ohio Voter Registration Form
Submit the completed form to your local Board of Elections.
Find the correct address, using the the Ohio County Boards of Election Directory:
http://www.sos.state.oh.us/SOS/elections/boeDirectory.aspx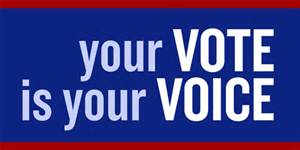 Absentee Voter Provisions for Ohio Students
Information and deadlines on the absentee ballot process are found below. Ohio law has separate application processes, described below, for different classifications of voters:
"Regular" absentee voters (other than militia, armed services, overseas or provisional voters)
In order to request an absentee ballot from Ohio, you can complete and submit this form. All requests should be sent to the Board of Elections in the county in which you are registered.
Absentee Ballots
To receive your absentee ballot:
By mail: Unless you are a member of the U.S. armed forces, you must mail your properly completed absentee ballot application bearing your original signature to the board of elections of the county in which your voting residence is located. The board must receive your request by noon on the Saturday before the election. However, you should submit your request as far in advance of the election as possible.
In person: You may go to the board of elections office during regular business hours after absentee ballots are available for voting, but no later than the day before the election, and request, receive and vote your ballot at the board office.
In hospital on Election Day: Regardless of where you are hospitalized, you must submit a properly completed and signed request to the board of elections of the county in which your voting residence is located by 3 p.m. on Election Day.
For your absentee ballot to be counted, it must be received as follows:
If cast from anywhere in the United States, whether returned in person or by mail, your ballot must be received by your county board of elections by 7:30 p.m. on Election Day.
If properly returned from out-of-country, your ballot must be received by your county board of elections not later than the 10th day after the election.
Absentee Ballot Request Forms (PDF)
Students from Ohio, Pennsylvania and West Virginia can use these forms to request absentee ballots.