Get Connected with Marietta
It's never too late to complete your bachelor's degree! This program is designed for non-traditional students who want to earn a four-year degree but need a more flexible course schedule.
Whether you are looking to progress in your career or you have always dreamed of finishing your degree, Marietta's General Studies program will help you reach your educational goals.
Our liberal arts focus provides students with a breadth and depth of knowledge, and ensures that every graduate possesses high-level communication and critical thinking skills.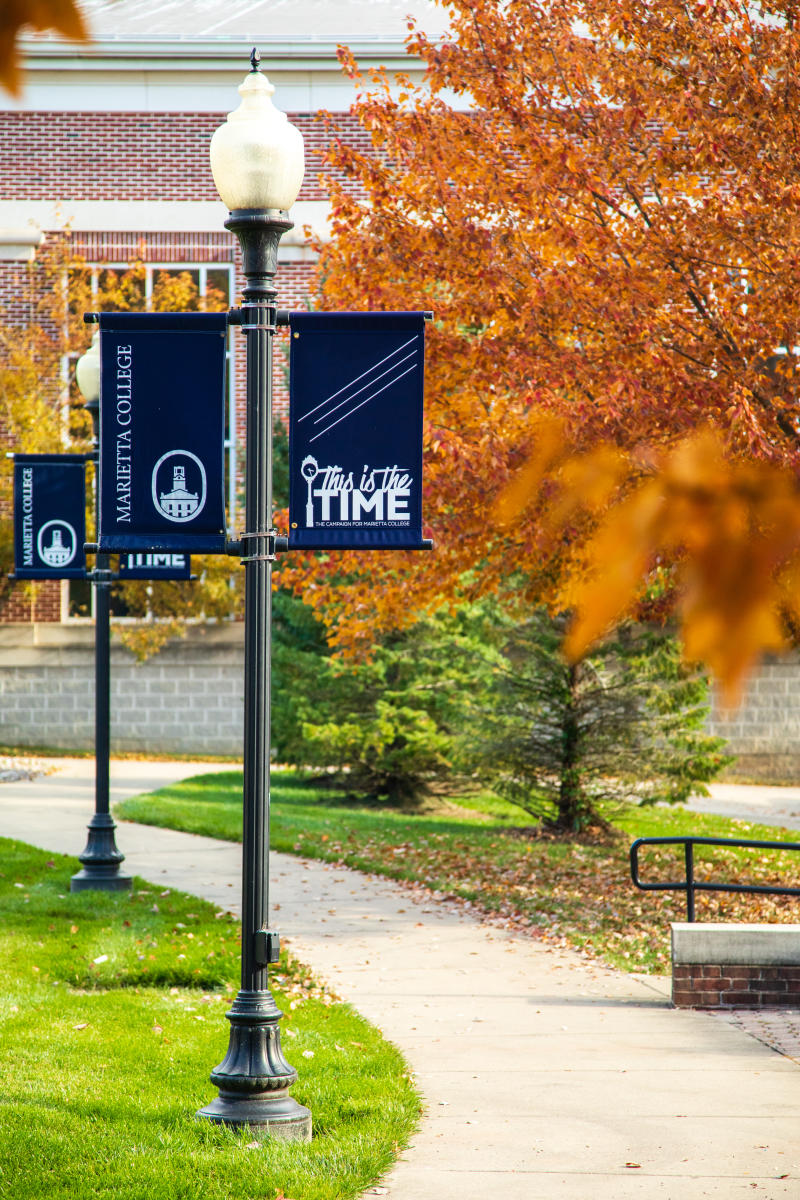 The General Studies Major
At Marietta College
The General Studies major is open only to Continuing Education students. The requirements for this major are twenty four (24) credit hours in one department (for this purpose, Accounting, Economics, Finance, Management and Sport Management are considered one department), and twenty four (24) credit hours drawn from two additional departments. 
The second set of 24 hours must have at least nine hours from each department. In addition, each student, in consultation with the registrar and a faculty member in the student's primary concentration, will identify an appropriate capstone course (minimum 1 credit) that will serve as a culminating experience and provide an opportunity for synthesis of knowledge and skills obtained throughout the course of study.
Earning a General Studies Degree
Interested in General Studies?
Contact this Undergraduate Program
Tina Perdue • 740.376.4740 • perduet@marietta.edu
PROFILES OF PIONEERING SPIRIT
I, Pioneer
Blazing New Trails
Read stories of people who are committed to making an impact in their professions, their communities and beyond.
Our pioneers have the knowledge, the passion and the courage to pursue change for the greater good, to make a difference in the lives of others, and to pave the way for generations to come.
Related Programs
See More of Marietta