Marietta College is proud to recognize students' academic, extracurricular and leadership accomplishments by awarding $15,569,779 in scholarships and grants every year. Our merit-based scholarships seek to recognize past accomplishments and future potential to propel a student's vitality in and contributions to our campus community. A student must be enrolled full-time in his/her first bachelor's degree program to be eligible. These funds are used for tuition only except for the McCoy Scholarship.
Marietta College also offers many other awards that speak to some of our traditions and particular connections to Marietta College. Marietta permits a student to receive up to two non-need-based awards with a total dollar value not to exceed the cost of full tuition.
Merit Scholarships and Awards
Incoming domestic Freshmen Scholarships for Fall 2019 and Spring 2020
When you submit your application for admission, you'll automatically be considered for merit scholarships and awards. These awards are based on your high school GPA and standardized test scores. You will be notified of your award at the time of admission. Test scores must be submitted by February 15, 2019 for merit consideration. Score submitted after this date will not change existing financial aid packages.
Scholarship
Minimum Requirements
Award
1835 Founders
28 ACT/1320 SAT Equivalent and
3.75 High School GPA
$23,000
Marietta Distinction
26 ACT/1260 SAT Equivalent and
3.40 High School GPA
$21,000
Compass
24 ACT/1180 SAT Equivalent and
3.0 High School GPA or ACT 21-23/SAT 1070 and GPA 3.5
$19,000
Individual student eligibility is determined based on a holistic application review
**Automatically renewed for a total of fours years
Transfer Scholarships for Fall 2019 and Spring 2020
| Scholarship | Minimum Requirements | Award |
| --- | --- | --- |
| Transfer Scholarship | College GPA 3.25 or Greater | $18,000 |
| Explore Award | College GPA 3.00 - 3.24 | $15,000 |
| WSCC Scholarship | 12+ WSCC credit hours* | $1,000 Stackable |
| Phi Theta Kappa Scholarship | Member of PTK | $2,000 one-time |
*Available to regular, degree-seeking students who completed 12 or more credit hours at WSCC.  College Credit Plus (CCP) credits are not applicable towards the credit hour requirement
Students who were previously admitted to Marietta College as a First Time Freshmen right out of high school will have their original financial aid award package honored within one year of high school graduation and less than 36 hours of earned college credit. Transfer scholarships are not stackable with the original First Time Freshmen package.
Premier Scholarships
The Premier Scholarship competition will be held on Saturday, February 2, 2019, for any accepted incoming Freshmen for Fall 2019 with a minimum high school GPA of 3.75 and a 28 ACT/ 1320 SAT, Invitation and registration information will be sent to qualified applicants. These awards supersede all other college-funded awards. Students who receive awards that meet exceed full-tuition are ineligible for additional Marietta College grants or scholarships.
| | |
| --- | --- |
| John G. McCoy Scholarship | Equal to full tuition, fees, standard room and board |
| Virginia McCoy Scholarship | Equal to full tuition, fees, standard room and board |
| Trustee Scholarship | Equal to full tuition |
| Rickey Scholarship | Equal to full tuition |
Additional Scholarships
Charles Sumner Harrison
Up to five full-tuition scholarships

Students are invited to submit a one-page statement on how they have impacted or promoted social justice and inclusion in their community. Email submission to ScholarshipApp@marietta.edu by January 15, 2019*
Up to full tuition
Talent
Based on student's performance in a College-sponsored competition
$1,500 - $3,500
Legacy Grant
available to the children and grandchildren of Marietta graduate and is renewable for up to four years provided the student remains in good academic standing
$3,500
* Charles Sumner Harrison finalists will be invited to compete at the Premier Scholarship Competition on February 2, 2019 for the opportunity to earn one of five full-tuition scholarships
Outside Scholarships
Many private companies, foundations and local agencies offer scholarships for which you might be eligible. Marietta College suggests that students check for scholarship information in your high school guidance counselor's office, in your local newspaper as well as at the following links below.
Outside scholarships are additions to other financial aid awarded at Marietta to the extent permitted by federal regulations.
Financial Aid Information Page
Possibly the most comprehensive financial aid site available on the Web, with information about all types of financial aid, links to financial aid applications and free scholarship searches.
FastWeb
General admission and financial aid information, plus a free scholarship search engine.
Scholarshipcoach.com
Although this site is offering products for sale, it also has valuable free information that can be helpful as you search for scholarships online.
Collegeboard.com
The "For Parents" section of this site includes links to helpful scholarship information.
Endowed Scholarships
Students who receive Marietta College grants and/or scholarships may also be eligible for named endowed scholarships. Through the generous donations of friends, alumni, and corporations, Marietta College can offer a robust financial assistance program. Please note:
There are no separate applications for endowed scholarships.
A named endowed scholarship may be included in your grant and/or scholarship award and does not increase or change the total amount awarded.
Scholarships are awarded to students who meet the criteria specific to each fund.
International Student Aid
Marietta College offers renewable merit-based scholarships for outstanding international applicants. International Student Merit Scholarship awards may vary as award amounts are determined by academic records, test scores, and other factors received by Marietta College at the time of application.  Marietta College is an NCAA Division III school and is prohibited from offering athletic scholarships.
Marietta College offers a limited amount of need-based aid to first-year and transfer international applicants. The CSS Profile is required for the awarding of need-based institutional grant. Marietta College's school code is 1444. Students must complete the entire CSS Profile to be considered for need-based institutional grant money.
International students are generally not eligible to receive federal, state or most institutional funding. However, Marietta College does offer opportunities for international students to increase their financial assistance outside of the first year through campus employment, student leadership positions and the Office of Community Living's Resident Assistant program. For more information on these opportunities, please contact the Office of Education Abroad.
Eligibility for most financial aid requires that you are a U.S. citizen or an eligible non-citizen. If you are considered a U.S. National, or a U.S. Permanent Resident you may qualify for some types of aid. Please note that if you qualify as a U.S. Permanent Resident, you are not considered to be an international applicant. Please click here to link to the domestic student application process. To determine your status visit studentaid.ed.gov/eligibility/non-us-citizens.
For additional guidance regarding funding education at the undergraduate level, visit Financial Aid for International Students at edupass.org/finaid and https://educationusa.state.gov/
Disclaimers
Students attending the college through a program that meets or exceeds full-tuition are ineligible for additional Marietta College grants and scholarships (for example: Trustee Scholar recipients, students receiving Tuition Remission, Tuition Exchange or CIC benefits, Yellow Ribbon Recipients and any other combination of awards that equals or exceeds full-tuition).
The McCoy, Trustee and Rickey Merit Scholarships supersede all other college-funded awards.
Students may receive no more than two non-need-based awards, only one of which can be merit-based.
Grants are typically offered to entering students for their undergraduate studies on the basis of financial need. The combination of scholarships and grants may not exceed tuition costs.
Federal Pell Grant
This federally funded grant is based on a combination of income and assets. The maximum award for the 2018-19 school year is scheduled to be $6,095. For more information about Pell Grants, visit studentaid.gov.
Marietta College General Grants
Nearly 4 million dollars in general grants are awarded on the basis of need to students enrolled full-time at the College. Determination of need is made using information provided to the Office of Student Financial Services through the Free Application for Federal Student Aid (FAFSA) and supporting documents such as parent and student federal income tax returns. Students may receive funds in subsequent academic years if they continue to demonstrate financial need, maintain satisfactory academic progress, and prove good citizenship. Students must be enrolled full-time in his/her first bachelor's degree program to be eligible for Marietta College grants. These funds are to be used for tuition only.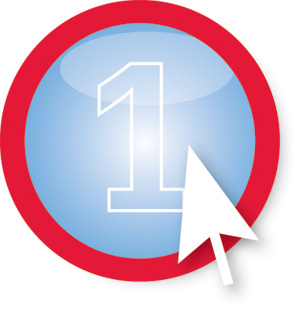 Marietta College is a program participant in the Choose Ohio First STEM Scholarship program. For more information about the program visit www.ohiohighered.org/cof.