Mission
Our global mission is to inspire and empower students to DISCOVER (Dream, Imagine, Seize, Create, Observe, Visualize, Evaluate, Recognize) opportunities through an entrepreneurial mindset.
Purpose
The Entrepreneurship Advisory Board (EAB) at Marietta College consists of an external group of professionals with diverse range of knowledge, skills and abilities that guide the Director of Entrepreneurship Program (Director) in creating and maintaining timely and relevant curricular and co-curricular programs that aim to accelerate entrepreneurship education at Marietta College and encourage the development of an entrepreneurial mindset among all students.
Guidance and Feedback
EAB provides guidance and feedback on:
Curriculum. Relevancy and quality of the academic Major, Minor, and Certificate in Entrepreneurship
Co-curricular. Relevancy and quality of co-curricular initiatives such as PioPitch, PioBiz, and Mid-Ohio Valley Entrepreneurship Expo
Direction. The strategic direction of the Entrepreneurship Program
Assistance and Support
EAB assists and supports the Entrepreneurship Program by:
Funding Sources. Identifying funding sources for various entrepreneurship initiatives
Financial Contribution. Personally making a financial contribution of at least $250 toward the Entrepreneurship Program and/or engaging in fundraising activities
Role. Personally serving as judges, mentors, and guest speakers for entrepreneurship initiatives and/or recruiting other individuals to fulfill those roles
Promotes and Advocates
EAB promotes and advocates the Entrepreneurship Program by:
Visibility. Actively aiming to increase the visibility of the Entrepreneurship Program on and off campus
Networks. Using personal and professional networks and contacts to publicize the program
Opportunities. Identifying and suggesting opportunities for students to enrich their education through internships, service learning opportunities, shadowing, and other practical work experiences
Advisory Board Membership
Membership
EAB membership shall consist of the Director and 6 to 15 external members made up of individuals who have an interest in fostering the growth of entrepreneurship.
Internal Stakeholders
Internal stakeholders shall be invited to participate in Advisory Board Meetings such as the President, the Provost, the Dean of McDonough Center for Leadership, the Vice President of Advancement, and/or the Grants, Corporate & Foundation Gift Officer.
Compensation
The membership to EAB is voluntary and uncompensated
Terms
The members of the Advisory Board shall be elected to a three-year term. Advisory Board members can serve up to two consecutive terms after which an Advisory Board member must be off for at least one year before consideration as a future member
Rotation
To establish this rotation with a new Board, the members draw for one-year, two-year or three-year terms, with one-third of the external members of the Board in each category
Appointment
New members will be appointed as terms expire. Nominations will be accepted
Meetings
EAB meets at least twice a year
Special Meetings
Special Meetings may be called by Chairperson or Director of the EAB
Quorum
A quorum shall require attendance by two-thirds of the external Advisory Board Members to approve any actions that require approval by the board
Communication
Director shall be in contact with Advisory Board members electronically, periodically bringing questions to their attention and seeking their advice
Officers
Board Officers.
The Advisory Board shall consist of three officers including Chair, Vice-Chair and Secretary/Treasurer
Terms
Each officer will be elected to a one-year term. Officers cannot serve more than two consecutive terms in the same office. The three officers constitute the Executive Committee
Board Chair
The Chair of the Advisory Board will be appointed by the Director. The Chair shall be responsible for
Agendas. Prepare meeting agendas
Meetings. Preside over all meetings unless otherwise delegated, or in his/her absence the chair shall arrange for other members of the executive committee to preside at each meeting in the following order: Vice-Chair and Secretary / Treasurer
Committees. Appoint standing committees and subcommittees, and delegate tasks and follow-up work
Vice-Chair
The Vice-Chair is appointed by the Director in consultation with the Board Chair. The Vice-Chair serves as the Board Chair in the absence of the Board Chair
Secretary
The Secretary is appointed by the Director in consultation with the Board Chair. The Secretary, with the assistance of the Director, shall be responsible for:
Records. Keeping records of Advisory Board actions, including overseeing the taking of minutes at all Advisory Board meetings, sending out meeting announcements, distributing copies of minutes and the agenda to each Advisory Board member, and assuring that corporate records are maintained.
2020-21 Members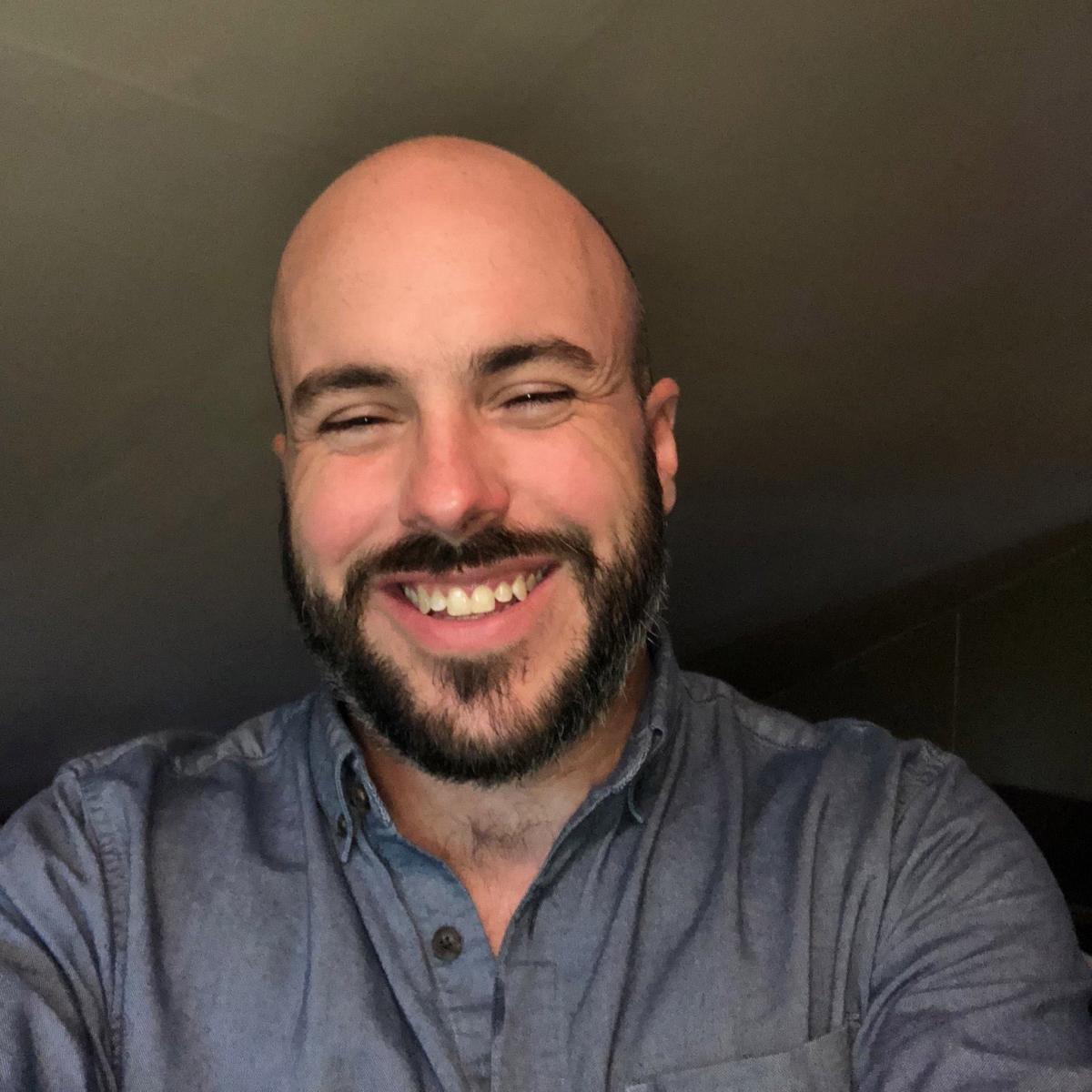 Michael Bond (First Term Ends 2021-22)
Michael Bond is the founder of Spoken, a Marietta-based app startup that develops technology to help people with speech disorders. He's spent over a decade working in design and tech, with multiple startups as well as brands like Harley-Davidson, John Deere, McDonalds, and BMW.
---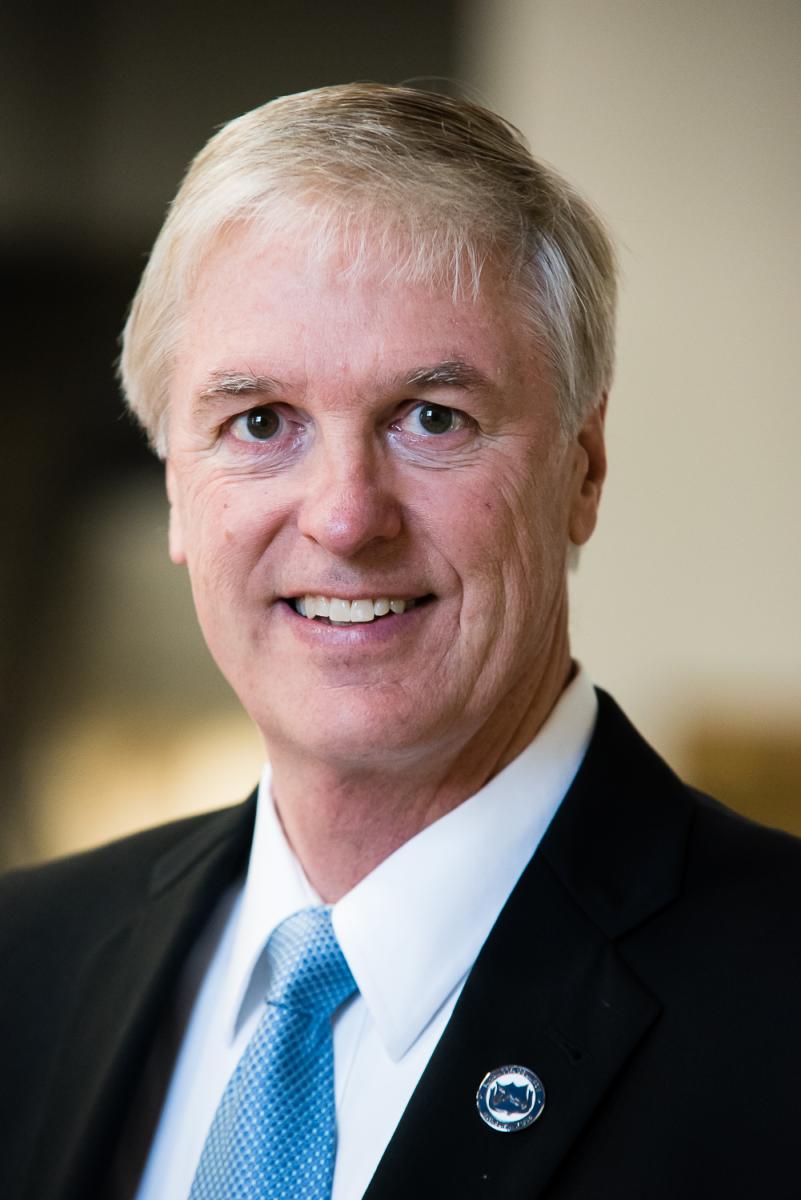 George Fenton (Second Term Ends 2022-23)
Mr. Fenton is a 1971 graduate of Wesleyan University. He is President of the Fenton Art Glass Company in Williamstown, West Virginia. He was formerly the Executive Vice President and Manager of manufacturing at Fenton Art Glass. Mr. Fenton participated in a Harvard Business School OPM (Owner/President Management) Program. He and his wife, Nancy Gollinger Fenton, live in Williamstown. They have two adult sons.
---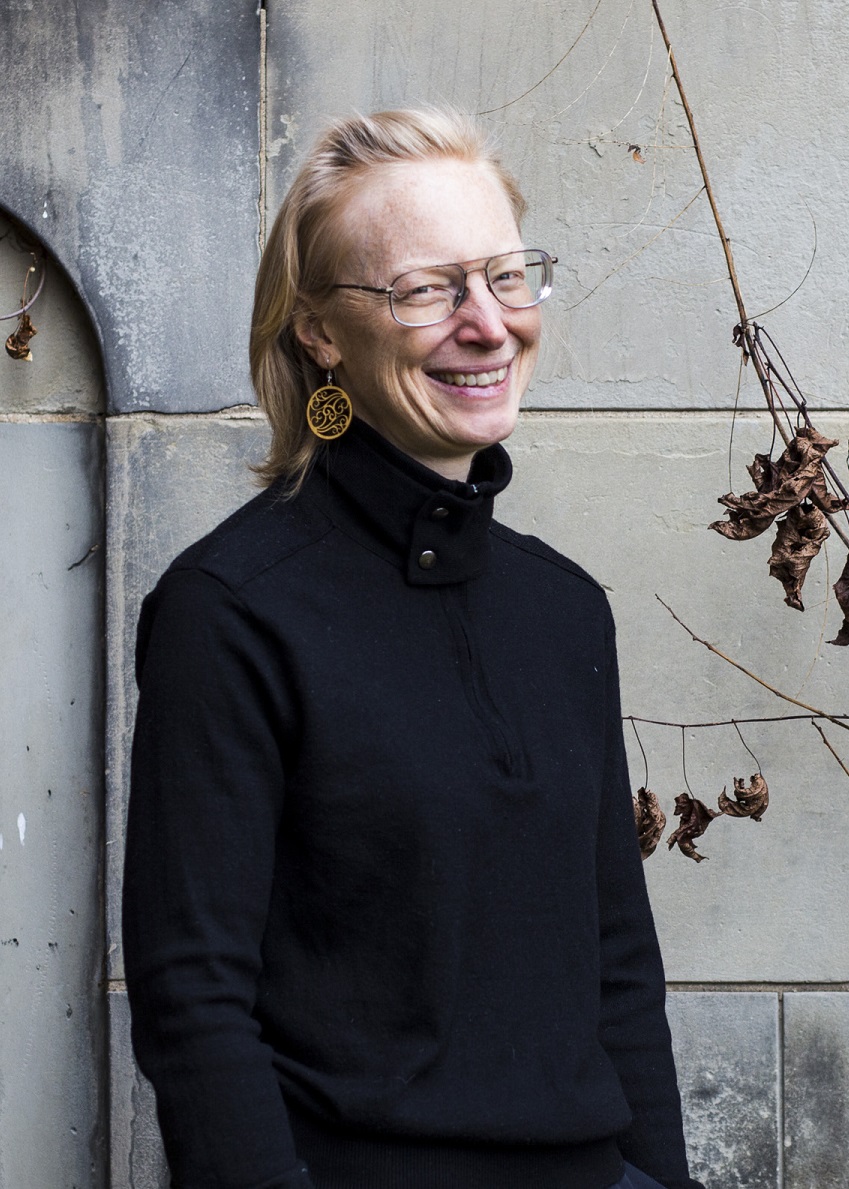 Faith Knutsen (Second Term Ends 2021-22)
Faith Knutsen, Director of Social Entrepreneurship and Innovation, has served Ohio University's Voinovich School since 2008. She directs the federally-funded Social Enterprise Ecosystem project and lectures on entrepreneurship and venture development in the U.S. and abroad.  Besides serving on the advisory board of the Entrepreneurship Program at Marietta College, Faith also advises on the boards of three regional social enterprises.  Previously, Knutsen worked for 12 years in an executive role at Sunpower, Inc. Her early career in international development began with a tour as a Peace Corps volunteer in Central Africa and segued into international consulting. Knutsen holds a BA from Oberlin College and an MA from Ohio University.
---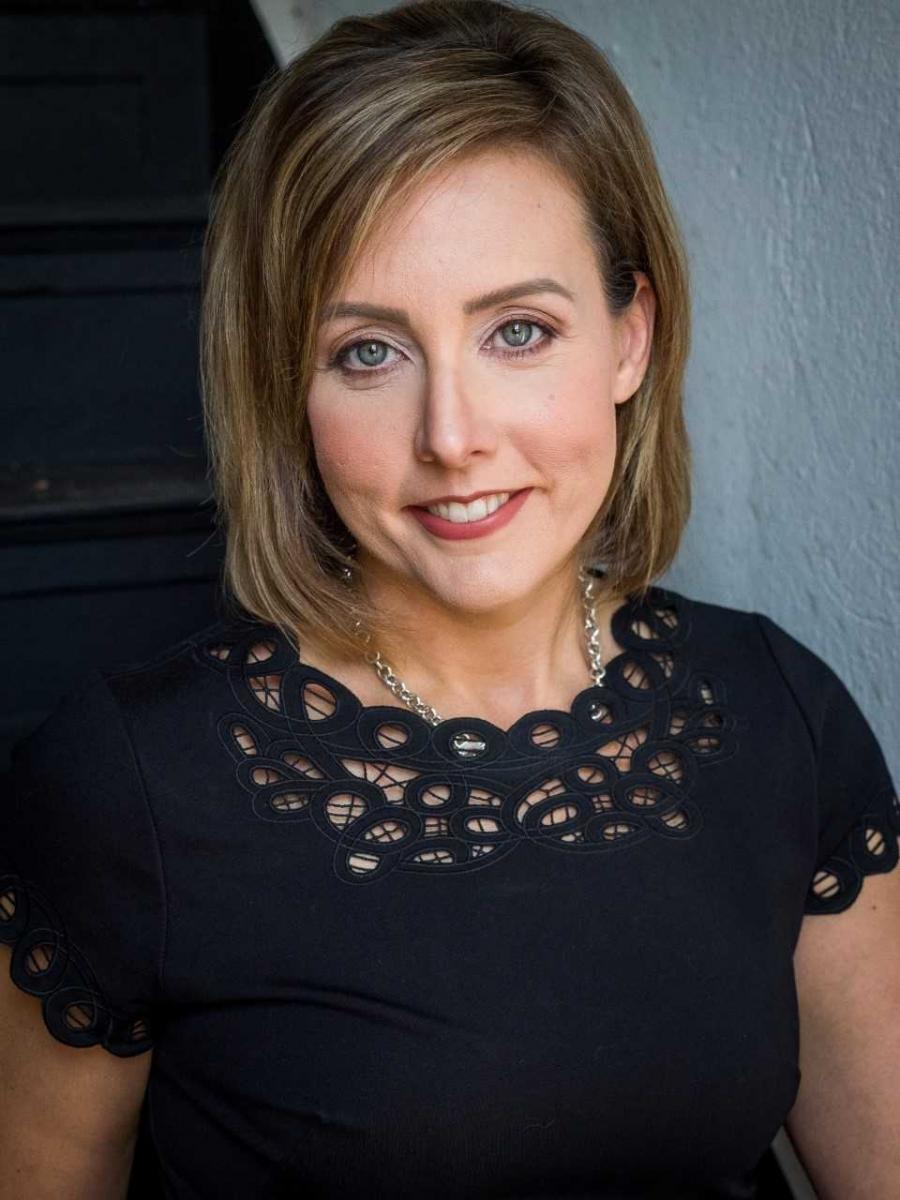 Micalyn Harris (First Term Ends 2020-21)
Ms. Harris is President / CEO of the US division of ELPRO, a Swiss-based temperature monitoring company. A native of Parkersburg, W.Va., Micalyn joined ELPRO in 2009, and most recently served as the Vice President of Sales and Marketing, North America. As CEO, Ms. Harris oversees the company's strategic growth initiatives for North America and serves on the board of directors. Micalyn has been instrumental in the steady growth of ELPRO's business in North America to date, more than doubling the staff and sales revenue since 2009. She is responsible for redefining the subsidiary's organizational structure to position it for future growth, and maintains direct oversight of the management team. During her tenure with ELPRO, Harris has negotiated strategic selling partnerships to expand the company's sales footprint in the US and spearheaded numerous continuous improvement initiatives. Micalyn graduated from Marietta College with a Bachelor of Science degree in Biochemistry. She also holds an MBA from New York Institute of Technology. Micalyn and her husband, Joey, reside in Parkersburg.
---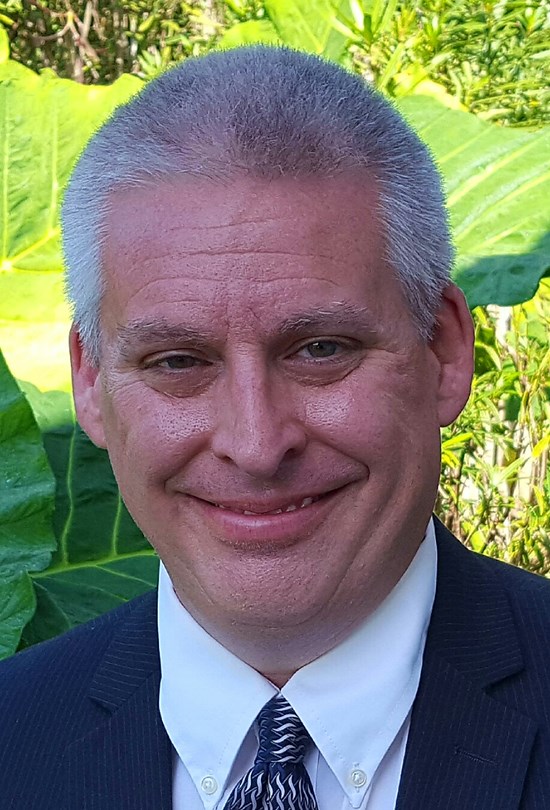 Scott Long (Second Term Ends 2020-21)
Mr. Scott Long is a 1994 graduate of Marietta College who spent most of his career as a newspaper editor in Ohio and Florida before starting Ante Up Poker Media LLC with a friend in 2008. The company publishes the most widely-read poker magazine in North America, produces the longest continually running poker podcast, operates Ante Up Poker Cruises and the Ante Up Poker Tour, promotes the annual Restock The Shelve charity food bank initiative in poker rooms all across North America and is involved in various other poker-related opportunities. He is a former City Commissioner in Safety Harbor, Florida, where he and his wife, Laura, have lived since 2001.
---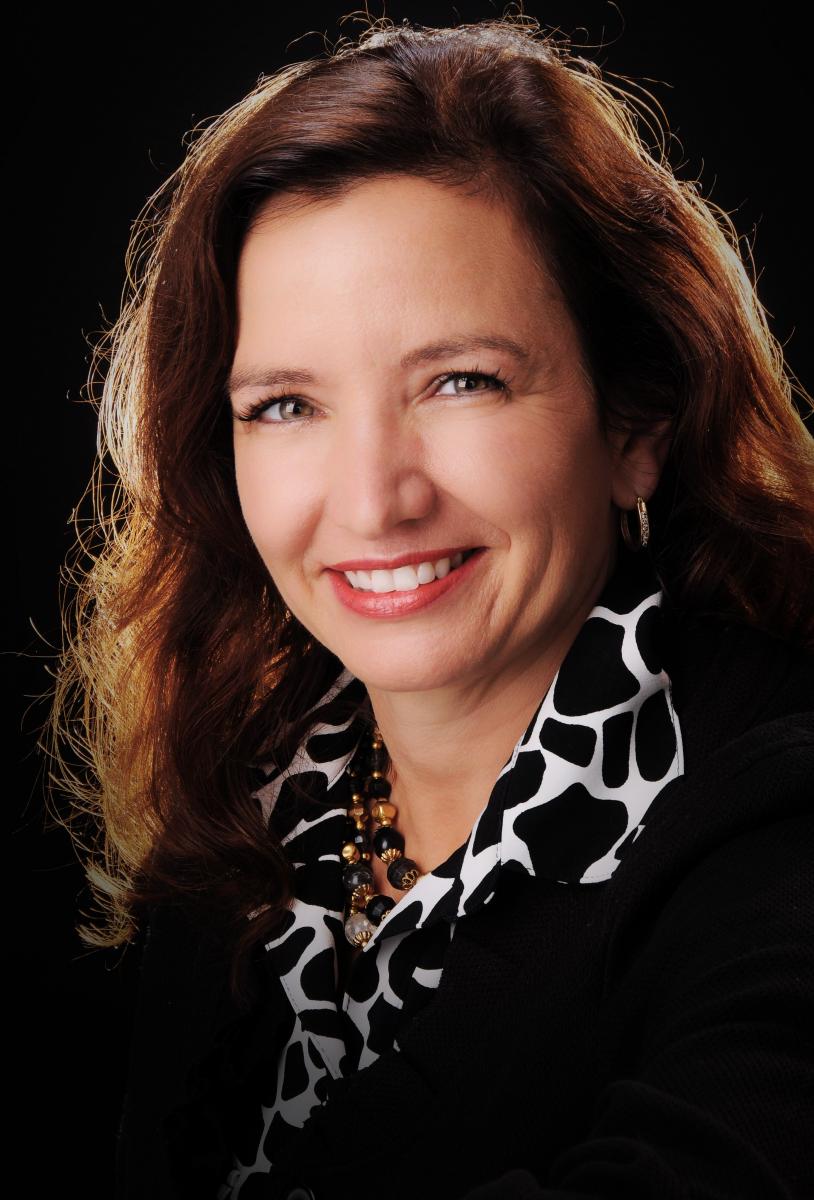 Wendy Keenan Myers (Second Term Ends 2022-23)
Ms. Myers is a 1992 graduate of Marietta College and graduated in 1996 and 1997 from Marshall University with masters degrees in English and Business Administration. She has taught courses in writing, business and leadership at WVU-Parkersburg, Marshall University and Marietta College. She is the founder and owner of Mitcham Group Apartments and Superior Rent-to-Own. She volunteers time with her church and the Fountain Foundation, a non-profit that aims to improve playgrounds in the Mid-Ohio Valley. 
---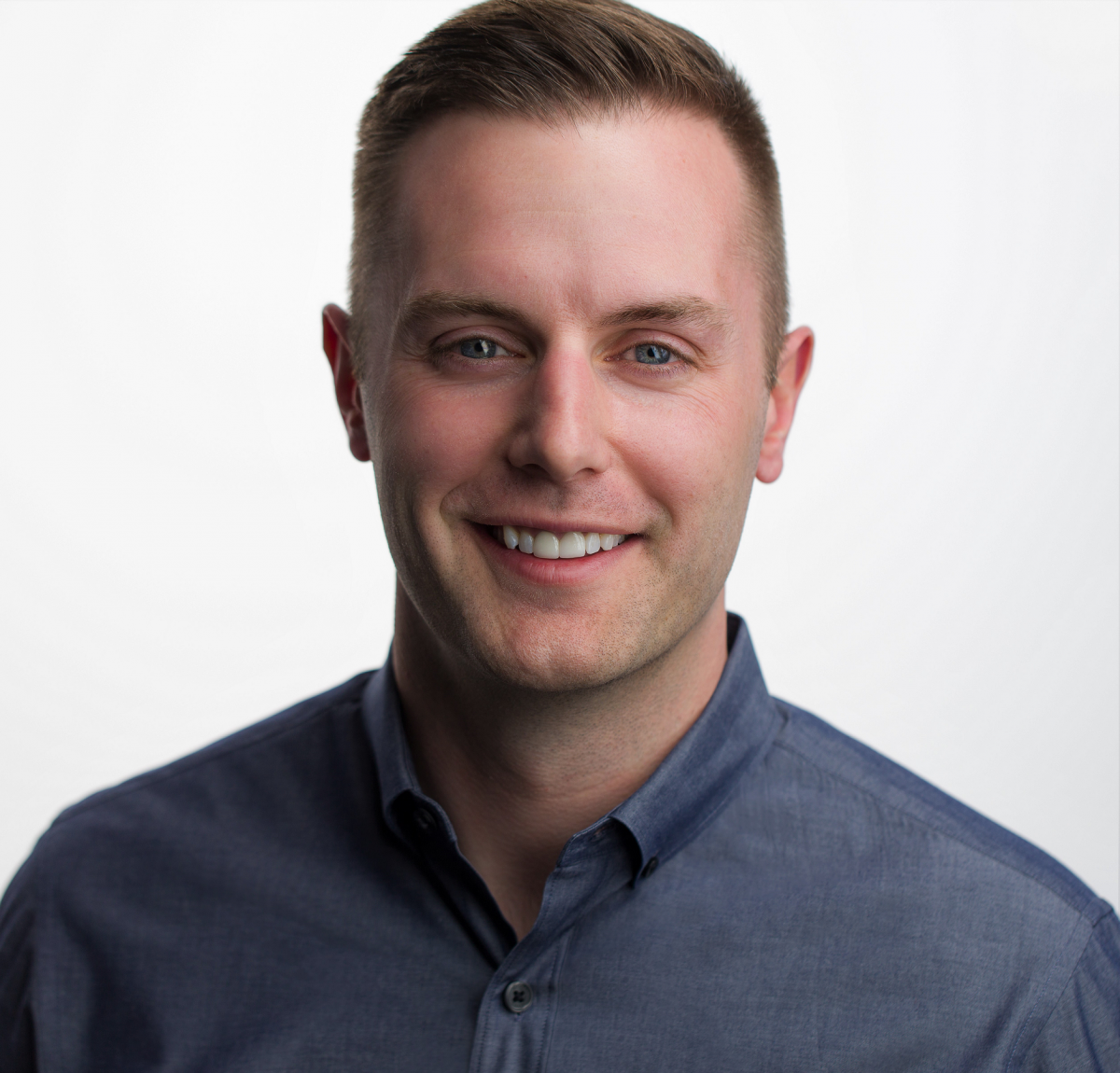 Jared Perry (First Term Ends 2021-22)
Jared is a 2008 graduate of Ohio University's Russ College of Engineering and serves as the Director of Operations for Sixmo Architects & Engineers. He is an avid entrepreneur with investments and co-founder roles in software/tech, real estate development, and others. One such venture is a co-founder role in IncSwell, a micropolitan based collaborative workspace and business incubator that has it's roots in Marietta, Ohio. Additionally, Jared sits on the Finance & Executive Boards for First Baptist Church of Williamstown and is an active participant in the economic planning and redevelopment for downtown Marietta, Ohio.
---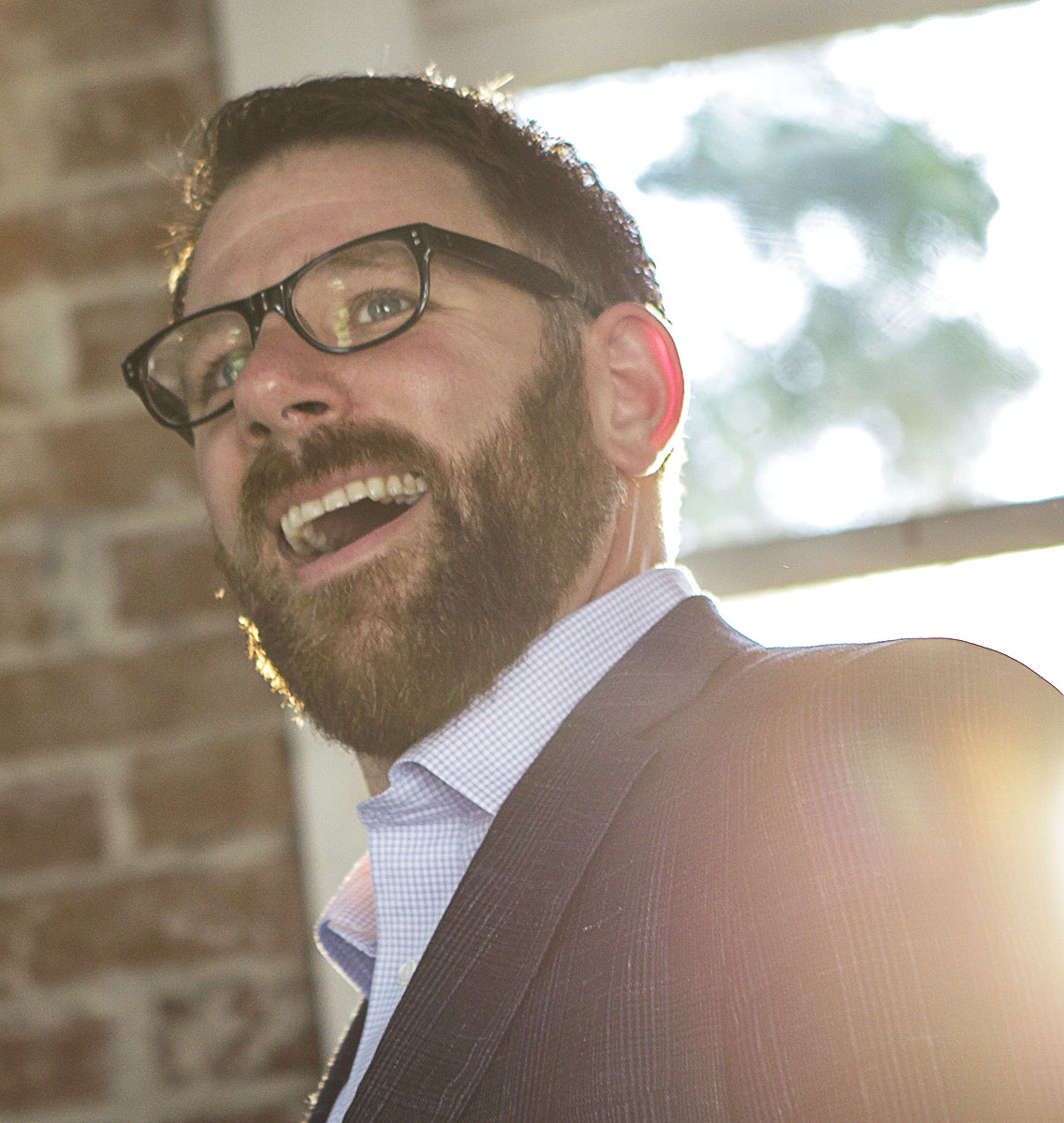 Chris Pfeiffer (Second Term Ends 2020-21)
Chris Pfeiffer is Chief Operating Officer at Danser, Inc., a custom metal fabrication company located in Parkersburg, WV. He is known for his energetic approach to leadership as he drives results through continuous improvement and employee development. Chris is also founder and owner of The Bread Garage, a micro-bakery committed to the artistry and flavor of handcrafted bread, and Sourdough, LLC, a consulting and marketing company for the manufacturing industry. Chris' mission is to encourage and equip others in their pursuit of opportunity. He is a strong community advocate and has a passion for creating employment opportunities in Appalachia. Chris is a 1995 graduate of Walsh University with a Bachelor of Arts in English Language and Literature. He enjoys baking bread and spending time with his wife and two children.
---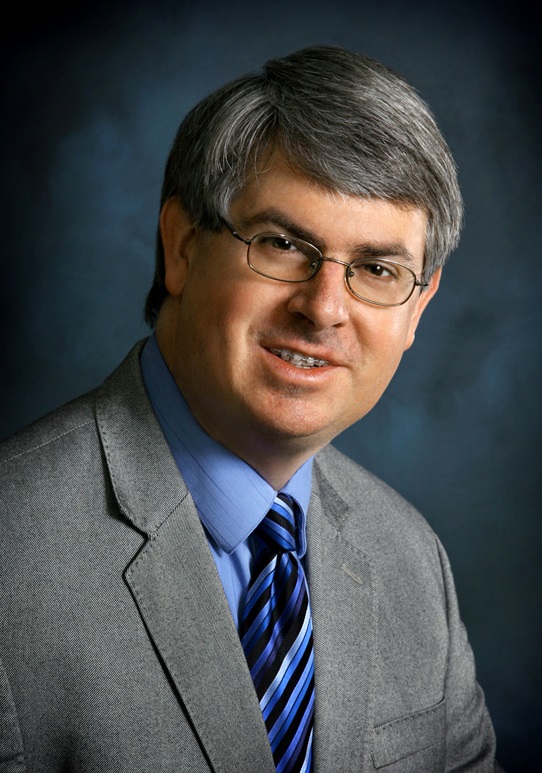 Tres Ross (Second Term Ends 2022-23)
Mr. Ross plays several roles within the nonprofit arena. He is Executive Director of The Ross Foundation, a family foundation located in Parkersburg, West Virginia, serving Wood, Ritchie, Doddridge, Pleasants and Jackson counties. The foundation funds projects with a primary emphasis in the fields of Education and Community Development. The foundation also supports some initiatives in the fields of Animals, Arts and Disabilities. Tres serves as a member of Philanthropy WV's Board of Directors and West Virginia Nonprofit Association's (WVNPA) Advisory Board. He also plays an active role with several of the nonprofits within his service area, including DowntownPKB, an ON TRAC program, and Nonprofits LEAD, a nonprofit capacity building program. His previous employment was in the Internet / Database Development arena at Simonton Windows. He has a BA in Management with a minor in Economics from Marietta College and an MBA from West Virginia University.
---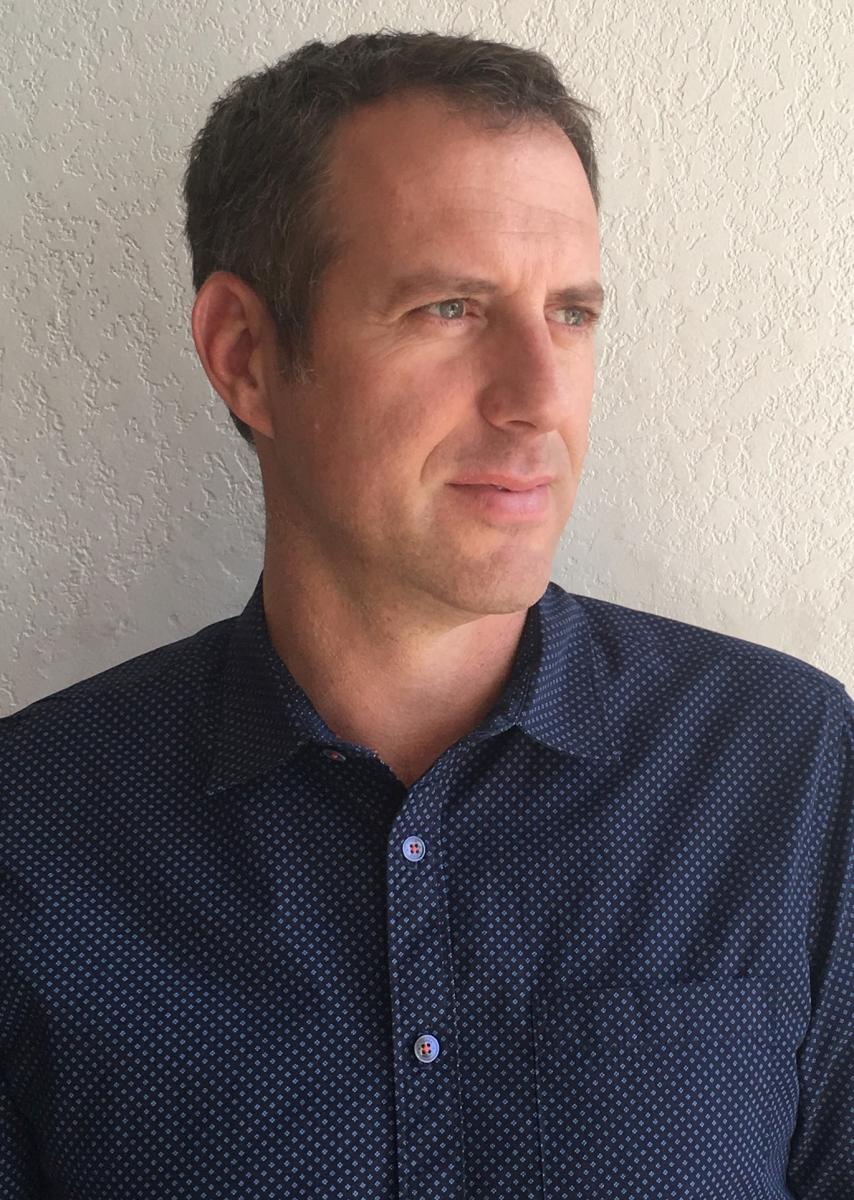 Bryan Waller (Second Term Ends 2020-21)
Mr. Waller, a lifetime resident of Marietta, started his business, JaniSource, at the ripe age of 15. Twenty-nine years later, JaniSource has become the leading source of commercial cleaning services, supplies and equipment in the greater Ohio Valley. JaniSource ships products to customers all over the United States. Some of Mr. Waller's interests outside of his business include gardening, fishing and traveling with his wife and two children. His newest passion is for his hometown, Marietta. He has recently become an integral participant in community efforts to beautify the city and bring new business into the area. It is his mission to keep growing his business and to help other young entrepreneurs reach their goals.
---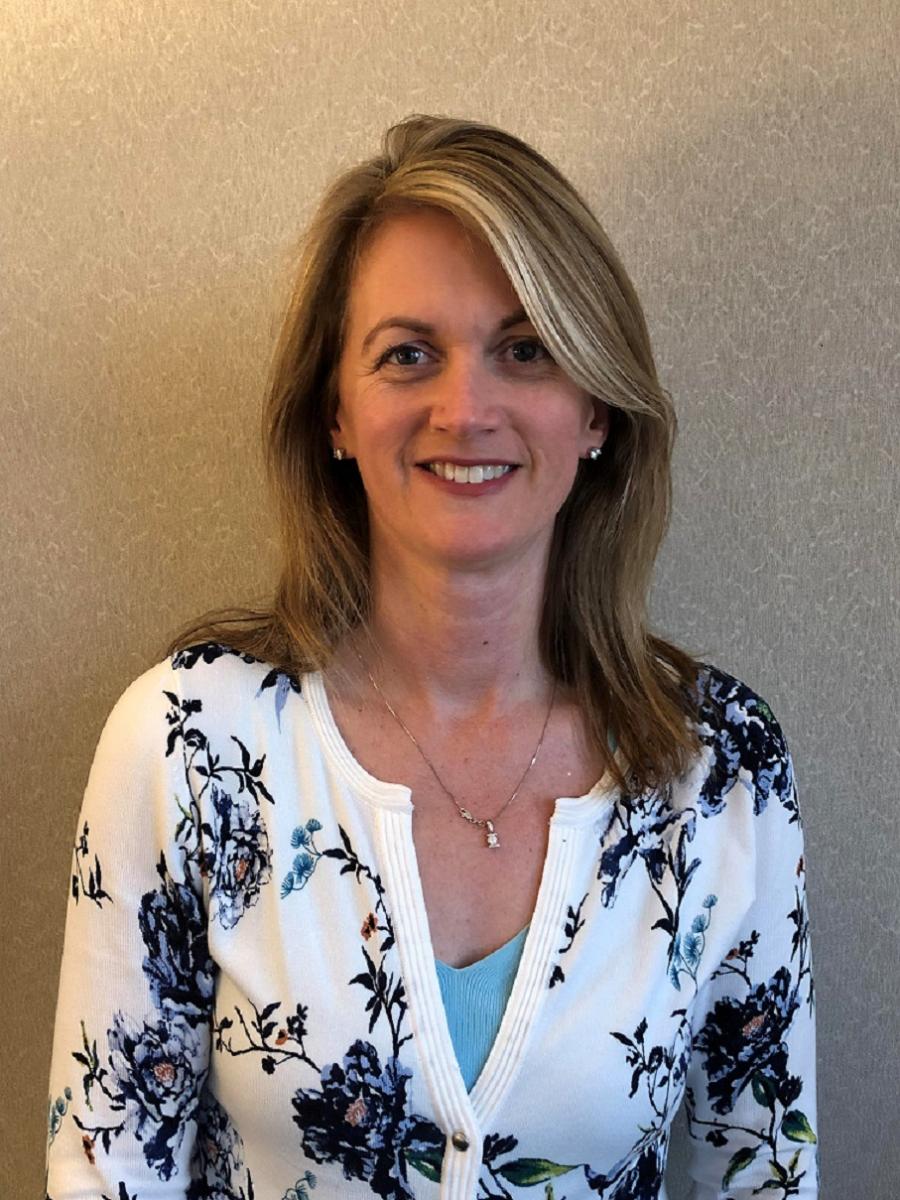 Bernita Watson (First Term Ends 2020-21)
Mrs. Watson is a 1991 graduate of Austin Peay State University in Clarksville, TN with a Bachelor of Science in Nursing. With a primary focus in Critical Care, she has worked at The Ohio State University Medical Center in the Medical Intensive Care Unit for much of her nursing career. Upon moving to Marietta in 2013, she took a break from the hospital setting and focused on pursing her dream of being an entrepreneur. She reached out to her friend and the franchisor of Whit's Frozen Custard. Mrs. Watson purchased a Whit's Frozen Custard franchise, completely renovated a vacant building and opened her own business in May 2015. Being drawn back to the hospital setting, in 2016 she took a position at Marietta Memorial Hospital as an Education Coordinator. She is certified as a Basic Life Support Instructor, Advanced Cardiovascular Life Support Instructor, Pediatric Advanced Life Support Instructor and ALICE instructor. The opportunity arose to open a second Whit's location in Vienna, WV at the Grand Central Mall. This location opened in August 2018.
Mrs. Watson is on the People Bank Theatre Board and is on the Board of Trustees for Washington State Community College. She enjoys traveling and spending time with her husband, David, and four children.
---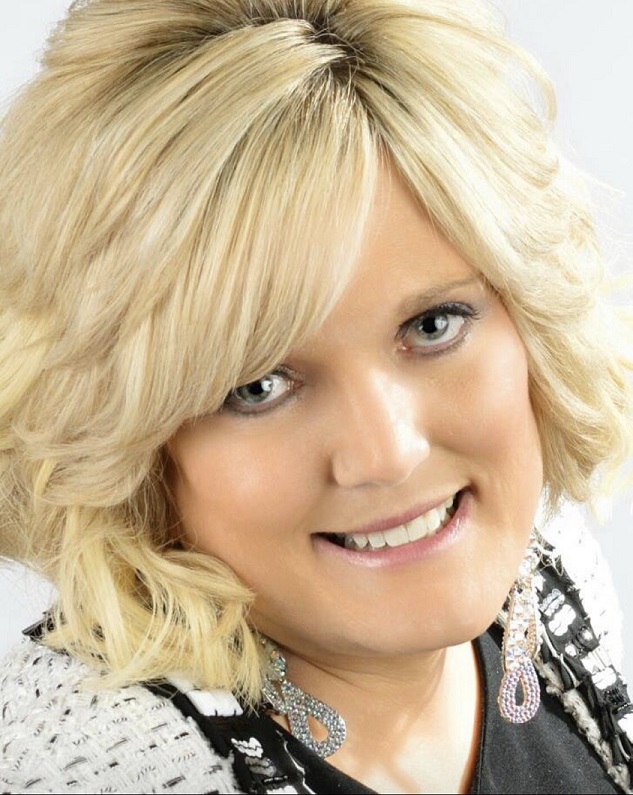 Vanessa Watson (First Term Ends 2021-22)
Ms. Watson is President of Gator Enterprizes & Document Shredding Inc. which has been in business for nineteen years and is a Certified Woman Owned business. Gator Shredding Inc. offers on-site confidential document shredding to customers in the state of Ohio and West Virginia with a plant location in Parkersburg, West Virginia. Vanessa oversees the day to day operations and works with clients on record retention and shredding needs. In addition, to working with local businesses, Vanessa has also had the company certified as a government contractor and works with many government agencies locally and across the United States for their shredding needs. Vanessa is one of ten women in the United States that holds NAID Certification in the shredding industry since 2004. Gator Enterprizes Inc. has also done many construction projects locally and was the general contractor that built Glenwood Senior Living Community in Marietta, Ohio. She also enjoys traveling and spending time with her husband and three children.
---