Glynn Goodwin '04 has seen the T-shirts and bumper stickers. You know, the ones that say, "A bad day fishing is better than a good day at work."
It is basically his motto, and soon, Goodwin's full-time job just might be fishing.
"My goal is to make fishing a full-time career," says Goodwin, who is a member of the Local 168 Plumbers and Pipefitters union. "If I win one of the tournaments this year, I should be able to start doing this full-time."
Goodwin has been fishing since he can remember with "my grandpa and dad." He started fishing competitively in 2012 as an amateur and won the 2012 Bass Pro Shops Southern Open No. 2 on Lake Norman near Charlotte, North Carolina.
"That's when I won my boat, a 2013 Nitro Z8," Goodwin says.
He is scheduled to compete in three Fishing League Worldwide Northern Division events this summer, starting with the Lake Champlain Tournament in Plattsburgh, New York, from June 21-23.
"I am planning to compete in four tournaments because I'm planning on qualifying for the championship in November," he says. "This is the Pro-Am series, and this is how you qualify for the professional tournaments. Right now, I have to pay my way into these tournaments."
He believes that will all change after this season when he wins and shows potential sponsors his ability to catch large-mouth, small-mouth and spotted bass. Goodwin says there is more to being a successful fisherman than having the right rod and reel.
"It depends on the time of year, the water temperature and many other factors," he says. "You don't show up the day of the event and go fish. You might be there for a week or two, and I go out and try to identify a pattern I can follow. There's a lot of breaking down of the lake and structure."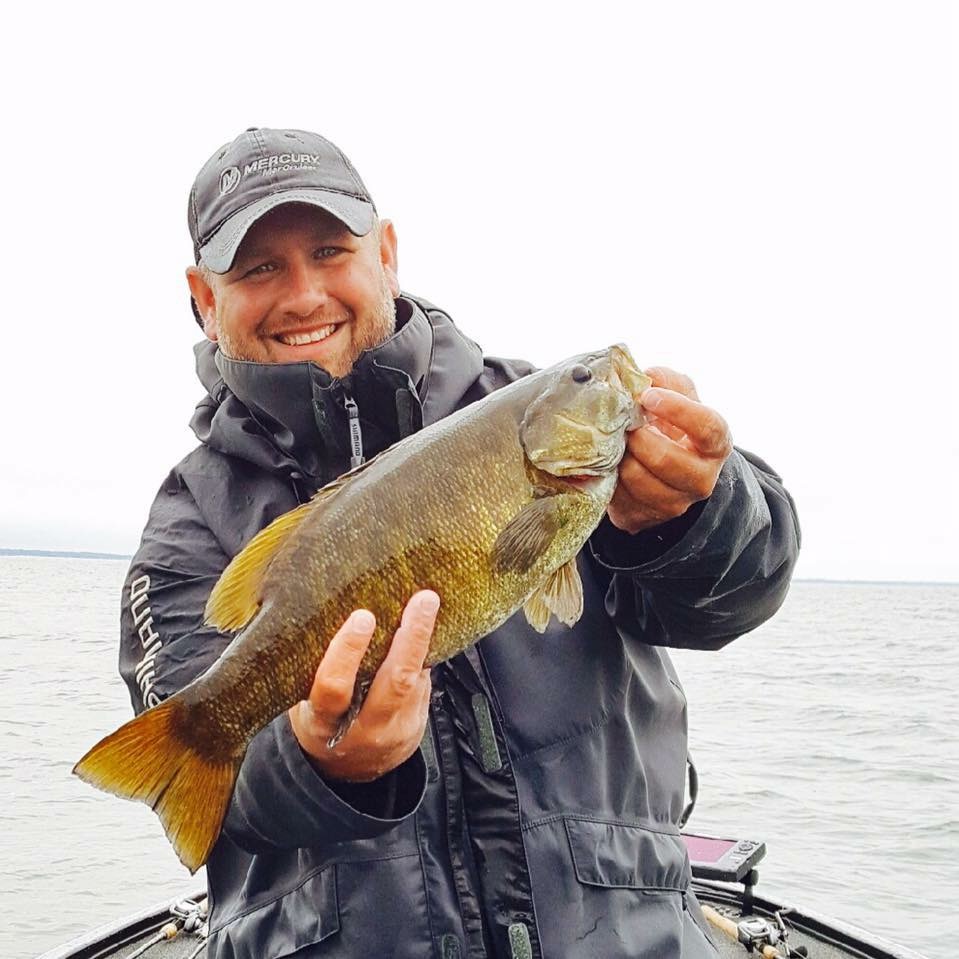 Glynn Goodwin '04
Bassmaster tournaments: 4
Times in the money: 3
First-place finishes: 1
Top-10 finishes: 3
Fishing rods: St. Croix
Tackle company: Line Out Custom Tackle
Boat: 2013 Nitro Z8, Mercury motor, Minn Kota trolling motor and Minn Kota Talons shallow water anchoring system
​
Fishing the Ohio and Muskingum rivers has prepared him well.
"It's a challenge every time you go out on the water, and you try to figure it all out," he says. "When you fish on the Ohio River, you learn that you don't have big numbers of fish and there aren't very big fish. The fishermen around here are some of the best in the world."
His fishing partner, John Kunze, backs up that claim.
"This is some of the most difficult water to fish in the Eastern part of the U.S. If you can catch fish here, you can catch fish anywhere," Kunze says. "Glynn has good intuition. He makes the right decisions at the right time. It is not a reach by any means for him to do this professionally. He's designed to do this."
Goodwin learned quickly that he wouldn't be able to tackle this adventure without the unrelenting support of his wife, Katie Conley Goodwin '05. They also have two children, 7-year-old Grayson and 6-month-old Evelyn.
"It's absolutely impossible if you don't have a supportive wife or support system to do this," says Goodwin, who finished third in his first professional event. "There are times I leave for 15 days of practicing and competing. This is definitely a family affair."
Katie, who works at the U.S. Bureau of Fiscal Services in Parkersburg, West Virginia, knew exactly the life she was getting into soon after she met her future husband.
"We met in Grace Johnson's Accounting 202 class," Katie says. "On our second date, he took me to the Willow Island Dam in February to fish. It's the coldest I've ever been, but I wanted a man who had a true passion, and that's exactly what I got. So, you have to be careful about what you pray for, I guess."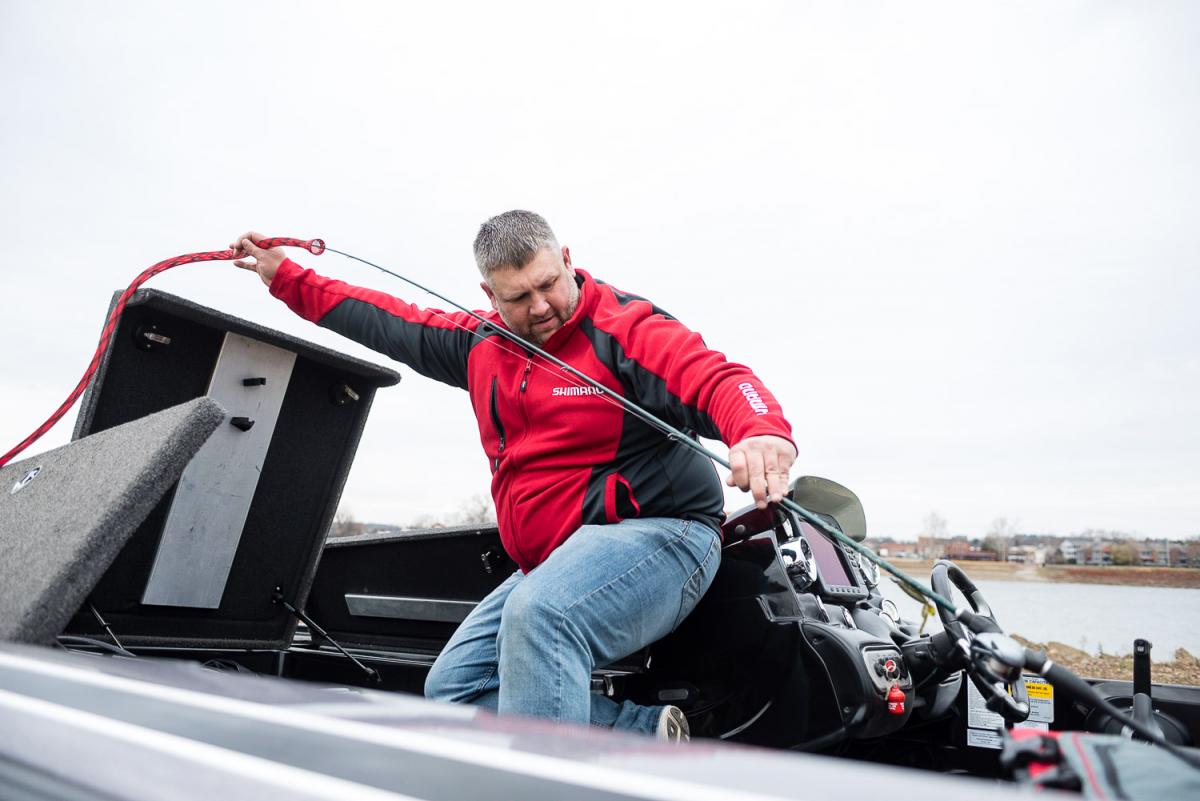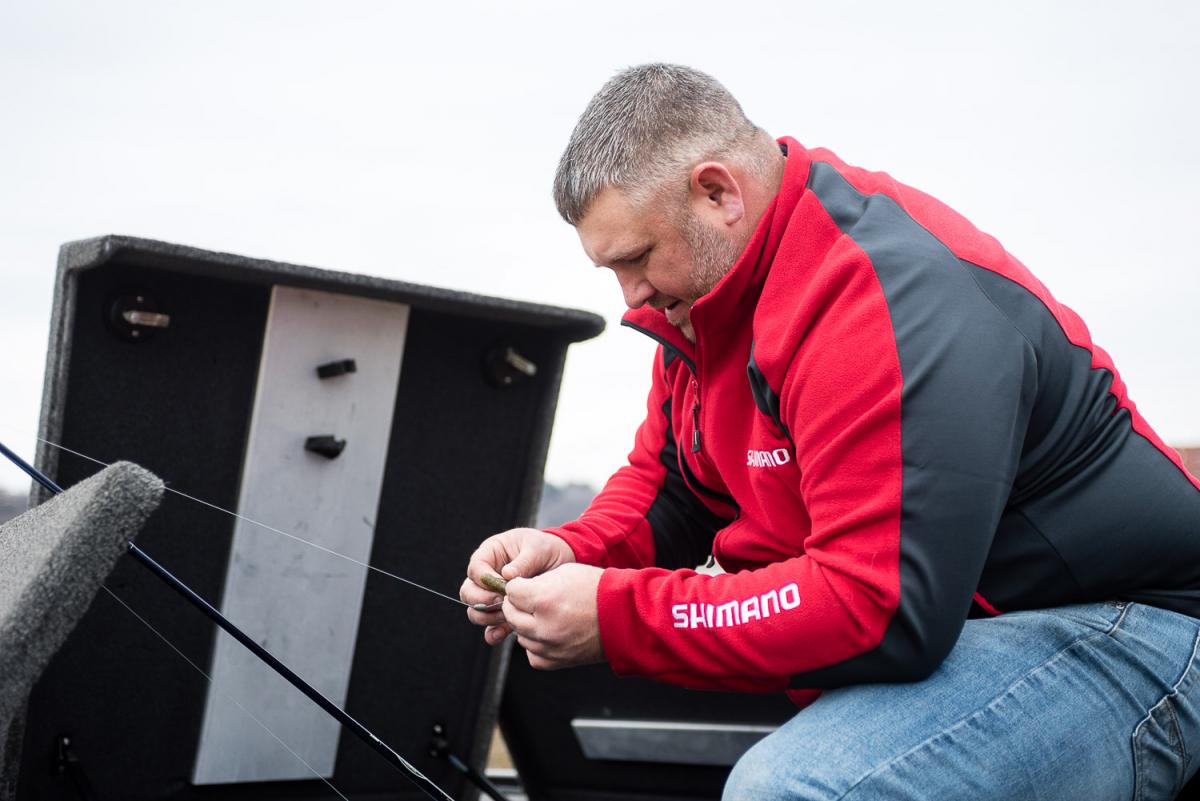 If everything works out as planned, Goodwin believes his time at Marietta College has helped prepare him to take this leap of faith in the professional fishing world.
"I have a Business Management degree and a marketing background, so I could use it to put toward earning sponsorships from people," he says. "I started learning how I needed to work with people to promote their products. Now I need companies I can work with that I can help build their business and build my business."
And the dream is almost a reality.
"This is what I've wanted to do since I was 3 years old," Goodwin says. "Every year, I work and save the money to fish the tournaments. We're at the point where we are free to chase this dream. I have a good feeling about it."
- Tom Perry